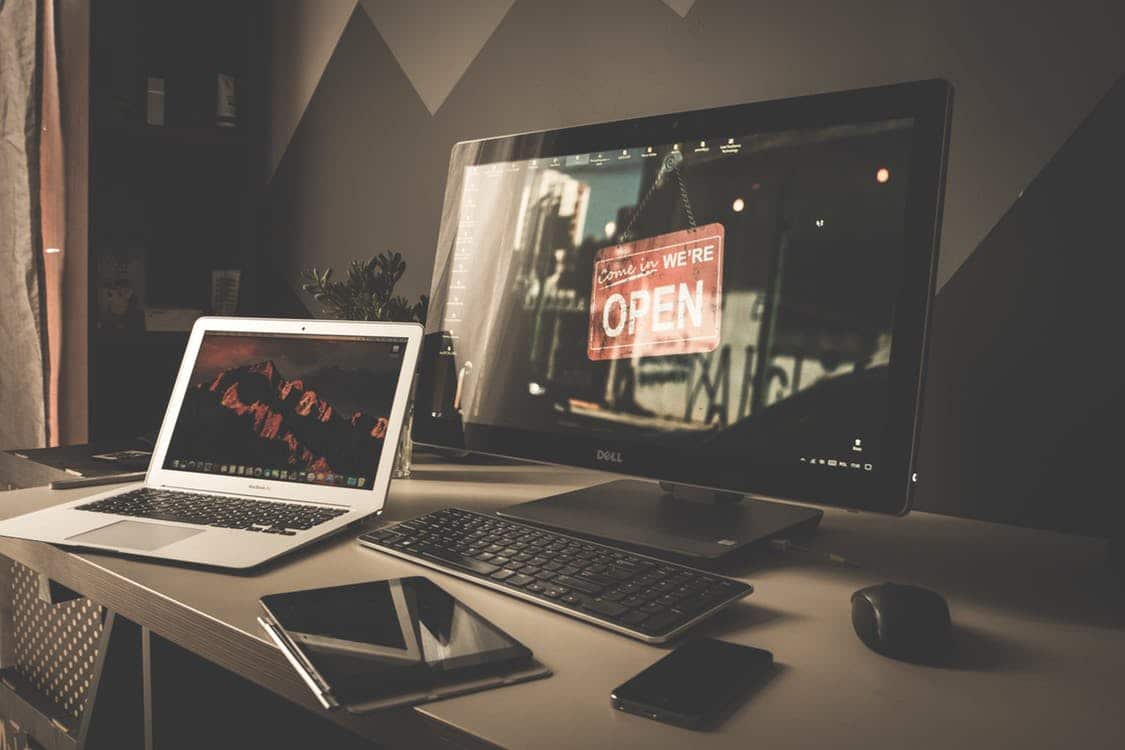 4 Ways To Build Customer Relationships with Social Media Monitoring
Social media monitoring means monitoring user activity on different social channels (e.g. Facebook, Twitter). The purpose is to monitor different types of social media content – blog posts, likes, shares, and comments – and determine sentiment and volume of conversation about a topic, product or brand.
Customer service departments can use monitoring to connect with prospects and customers on a human level. Done right, social media monitoring builds:
strong social customer relationships
engagement & brand awareness
return on investment.
You can build social customer relationships with social media monitoring by being human, delighting your customers and exceeding their expectations. We've detailed how you can do it in the lines below.
1. Being human
People want to chat with customer support service reps at eye level. Being human and not sounding like a bot will help you meet your customers' expectations. Pay attention to the needs and wants of your customers. On social media, you can't afford to slip up. Humanize conversations, making them impactful.
The way you engage with customers on Facebook, or how you respond to their tweets on Twitter, reveals your business's persona. You should have a personal voice and style when catering to the needs of your audience.
Social media monitoring helps humanize customer relationships going above and beyond conventional customer support. Together with analytics and metrics, you can:
Track sentiment
Spot weak links and tackle negative comments
Improve retention rates
Forge customer loyalty
Check and perfect social media content
Spotify won the Weebly Best Customer Support Award two years in a row (in 2015, and again in 2016). @SpotifyCare deals with tech glitches; it also provides tips and serves as a multi-purpose aggregator to make sure the needs of the customer are being met.
The Beginner's Guide to Social Media Monitoring
Download our eBook and find actionable advice on how to use social media monitoring to generate leads, provide better customer service, and gain a competitive advantage. The hands-on tips, tricks, and guidelines will help you develop and implement the right social media monitoring strategy for your brand and business
When someone adds an individual tweet, a Spotify customer service representative answers quickly with a "thank you" or with a customized solution to a concern. @SpotifyCare also added quality content to the mix, so that customers can get clearance on the exact matter that interests them.
Adding a human touch to your replies on social media delights the user. @SpotifyCare has proven that the power of immediacy is limitless on social media. The company's dedication to looking after their customers is admirable.
2. Leveraging the "monitoring" in social media monitoring
Customer service departments can leverage social media monitoring to analyze large data quantities (e.g. online comments, mentions) in real time. Important comments – whether positive or negative – could make one response go viral. Learn to keep up the pace and actively respond to concerns.
The right monitoring tools help analyze and segment discussions; as well as categorize issues and customer concerns. Insights must be both qualitative and quantifiable so that you can identify and tackle gaps between customer experience and brand promises.
By leveraging the "monitoring" in social media monitoring, customer service reps can:
Solve immediate concerns
Respond to customers promptly (on their preferred social channel)
Defuse problems
By listening to conversations, you get the bigger picture of your customers' needs. One-on-one interactions are important. Unlike automated messages, individual direct replies make the customer feel special. Listening allows you to jump right in, and make yourself part of a conversation that matters.
A customer who stayed at the Delta Hotels in Vancouver tweeted that the view from his room was "not that nice". In the tweet, the customer didn't tag the hotel, assuming Delta Hotels wouldn't notice. But they did.
Delta responded within an hour, offering the customer a room with a nicer view. On top of that, the customer also found a handwritten note from the staff and a dish of sweets. The very same day, the customer wrote a post on his blog praising Delta's excellent customer service.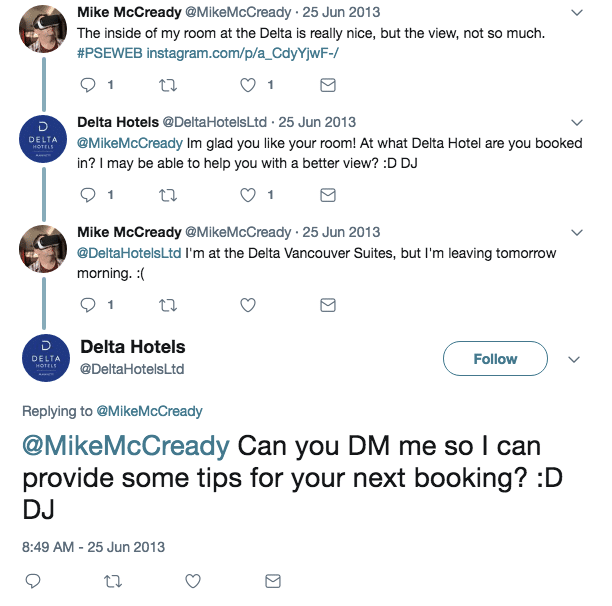 3. Strengthening relationships by exceeding customer expectations
Social media monitoring helps strengthen customer relationships. The more you connect to people the better chances you have to exceed their expectations. A classic example is JetBlue, who set up a welcome party for a customer who didn't want to return home.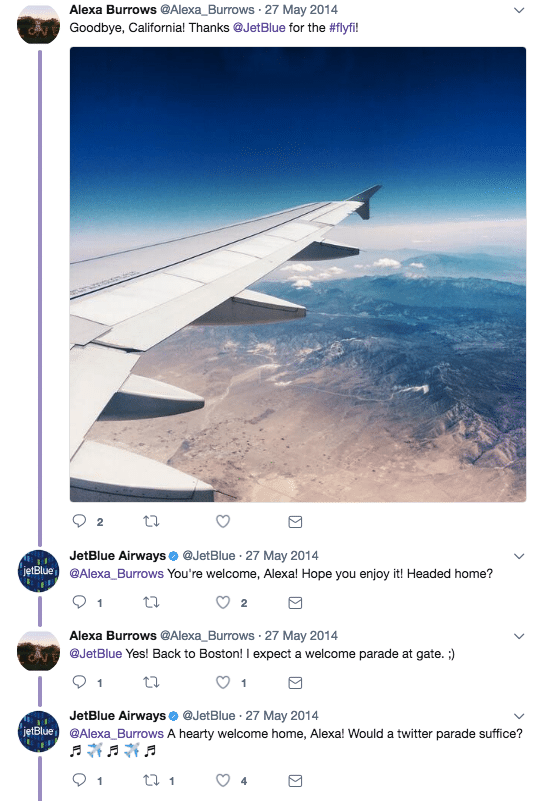 The customer joked in a comment, mentioning that she expects a welcome parade at the gate. JetBlue took the comment literally.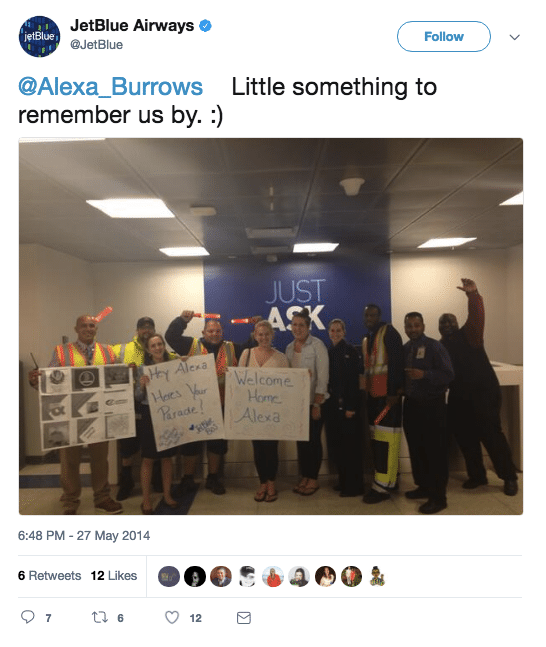 Social media monitoring and customer service help build powerful customer relationships. The goal is to craft memorable experiences, even if that sometimes means breaking protocol.
4. Delighting customers
Use social media monitoring to delight your customers. Give more, ask for less. A general take on social circles around the idea "What's in it for me?" This sort of approach will never satisfy your customers. Put their needs first, and find solutions to cater to those needs.
Social media monitoring helps bridge the gap between what customers want and what you can give them. Strive to add value without asking for anything in return. Your efforts will be rewarded in the long term.
Conclusion
In today's digital era, people spend a lot of time online. They constantly need assistance before buying anything; they want their questions answered fast on the platform of their choice. Done right, social media monitoring can help meet their demands. Connecting with your prospects and customers on a human level helps you keep them engaged.
Can you think of any other ways social media monitoring can be used to strengthen customer relationships? Share your insights in the comment section below.
Efficient Social Media Communications With Swat.io