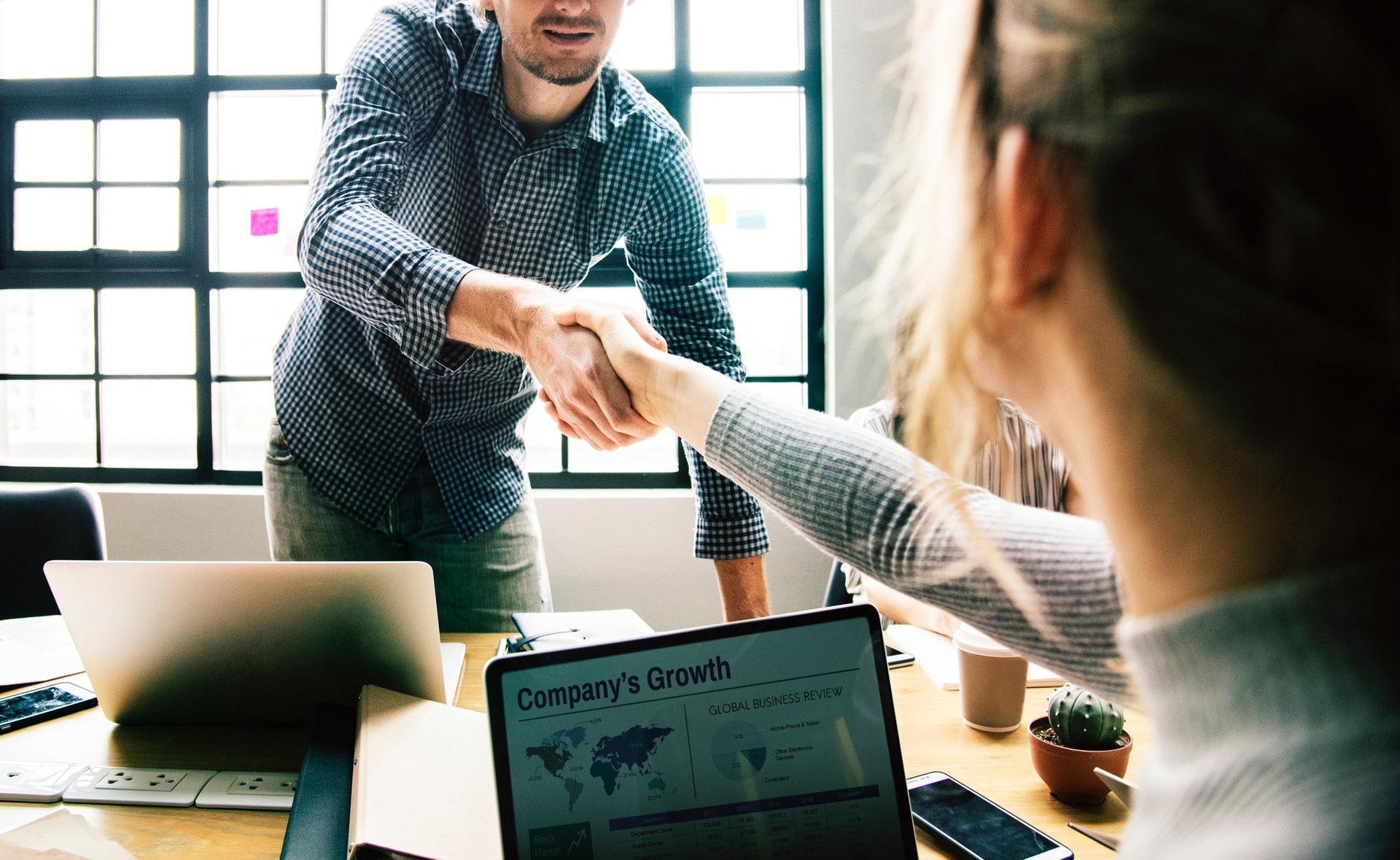 Tips for Successful Employer Branding on Social Media
Social networks are more than just a way to win new customers or push sales figures – they can be put to great use for showing your company in an attractive light, and garnering potential future employees' interest. Apart from XING or LinkedIn, this goes for Facebook, Instagram, and Twitter as well.
Therefore, we have put together some useful insights and tips for both beginners and veterans of using Social Media for Employer Branding, to help you improve your strategy even more.
Why Employer Branding is more relevant than ever before
The times of simply putting out a job ad to attract hundreds of qualified applicants are long gone. Nowadays, according to a recent survey, more and more companies experience difficulties in finding suitable candidates for demographic reasons. And once they have found their perfect match, companies may experience that they just can't seem to keep these employees satisfied.
These are two reasons for the rise in the relevance of Employer Branding, but what does this term actually mean?
Employer Branding is the combination of all actions and strategies put in practice by a company with the aim of presenting itself as an attractive employer, resulting in the acquisition of the best possible employees.
With this being said, keep in mind that Employer Branding is not just helpful for the recruiting process. It also gives you ample opportunity to promote employer loyalty for those valuable employees you already have working for you.
Which Social Media platforms are especially interesting for Employer Branding?
There are many places where you can create and maintain your Employer Brand. However, Social Media offers you a number of particularly useful opportunities:
Social Media platforms give you a chance to chat directly with your target group (i.e. prospective candidates), and give them information on your brand subtly and continuously.
Especially young people are well-versed in everything Social Media, and spend a lot of time on various platforms. Keep in mind that right now, they are already using those very same platforms to look for jobs, or at least get some inspiration for their careers.
Most employers consider XING and LinkedIn first when thinking about Employer Branding – which makes sense, given that both platforms are primarily used for making and nurturing business contacts. On these two platforms, you can therefore anticipate to find mostly people who are actively seeking new employment opportunities or business contacts.
But Facebook, Instagram, or Pinterest are likewise great platforms for Employer Branding, since you can reach a large number of people at once on there. Additionally, these platforms are ideal for presenting your company and brand in an informal and personal way, and giving sneak peeks and authentic insights into daily business at your company. Consequently, including them in your Branding strategy makes them a great addition to your company website and job ads.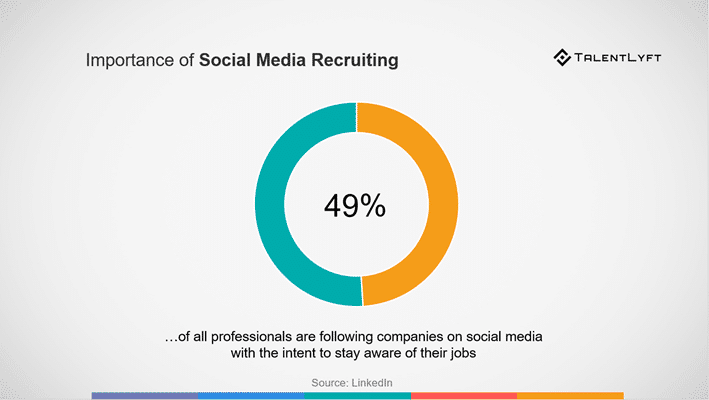 LinkedIn is a great tool for recruiting, as well as B2B Marketing. Read up on how to best use the platform to your advantage in our e-book "B2B Marketing in the LinkedIn Universe" – download it for free right now.
B2B Marketing in the LinkedIn Universe – The Comprehensive Guide for Ambitious Companies
Download your free copy of the comprehensive guide for ambitious companies who want to master B2B marketing in the LinkedIn universe. Learn the DNA of LinkedIn's marketing potentials and all the features it provides for businesses, employers and employees. This guide will give you everything you need to setup your B2B marketing strategy on LinkedIn and get results that outperform you competition.
Tips for Employer Branding through Social Media
1. Define goals and target groups
As with every other Social Media strategy, so with Employer Branding: first off, define who you want to target. After all, you are getting into creating your Employer Brand in order to attract a certain group of potential candidates.
Keep in mind that young, well-trained candidates have high demands for their future employer. This is especially true for the so-called "soft factors", such as work-life balance and working environment. Consequently, you should give these factors a high priority in your branding strategy.
2. Choose the platforms you want to work with carefully
It is definitely smart to include a variety of platforms in your Employer Branding. However, being present in the same capacity on every platform can be quite demanding, especially for smaller companies. If you have to make a decision, always value quality over quantity.
Now, which are the most valuable networks for you and your company? When in doubt, Facebook is a great place to start. Instagram is best used for visual insights into your company. YouTube on the other hand, though oftentimes overlooked, is amazing for telling engaging stories. With these things in mind, the most crucial factor is definitely where your potential candidates are most likely to be found. This is where your target group analysis comes back into play.
3. Set up Careers Pages
Of course your regular Feed plays a key role for your Employer Branding, but setting up a dedicated Careers Page on Facebook and/or Instagram may prove to be quite a smart step. One of the advantages of such a page is that you can concentrate solely on prospective candidates on there, and present carefully selected content that truly sparks their enthusiasm. At the same time, everyone will get a chance to learn about your company culture without having to click through a plethora of ads to get to the relevant content.

4. Provide authentic insights
People who are looking into working for you want to know other things than those buying from you. Above all, they are interested in a look "behind the scenes". Platforms focused on visuals, such as Instagram, lend themselves to catering to this interest.
For instance, L'Oreal makes great use of this potential by using "talent" profiles that show pictures of employees and work stations in different locations, thereby giving an impression of what the working environment looks like.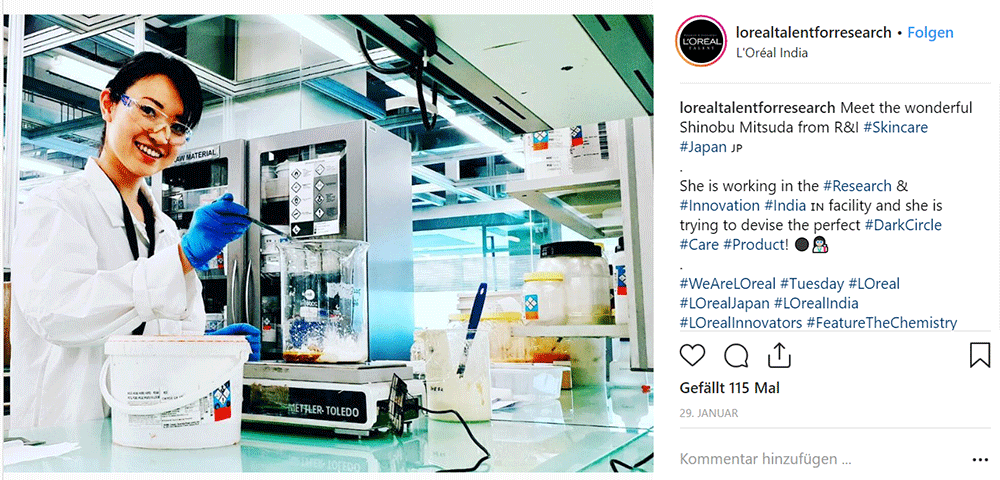 5. Consistent tone, diverse content
Employer Branding should be consistent. Social Media offers a great opportunity for showing your community the values and goals that your company and brand claim.
Nike does a great job at that, by focusing on showing off people instead of simple product photos. These people all share the common trait of being very determined and goal-oriented, portraying the motto "Just Do It" perfectly. Nike makes use of a variety of formats to keep their community curious: photos, videos, and stories.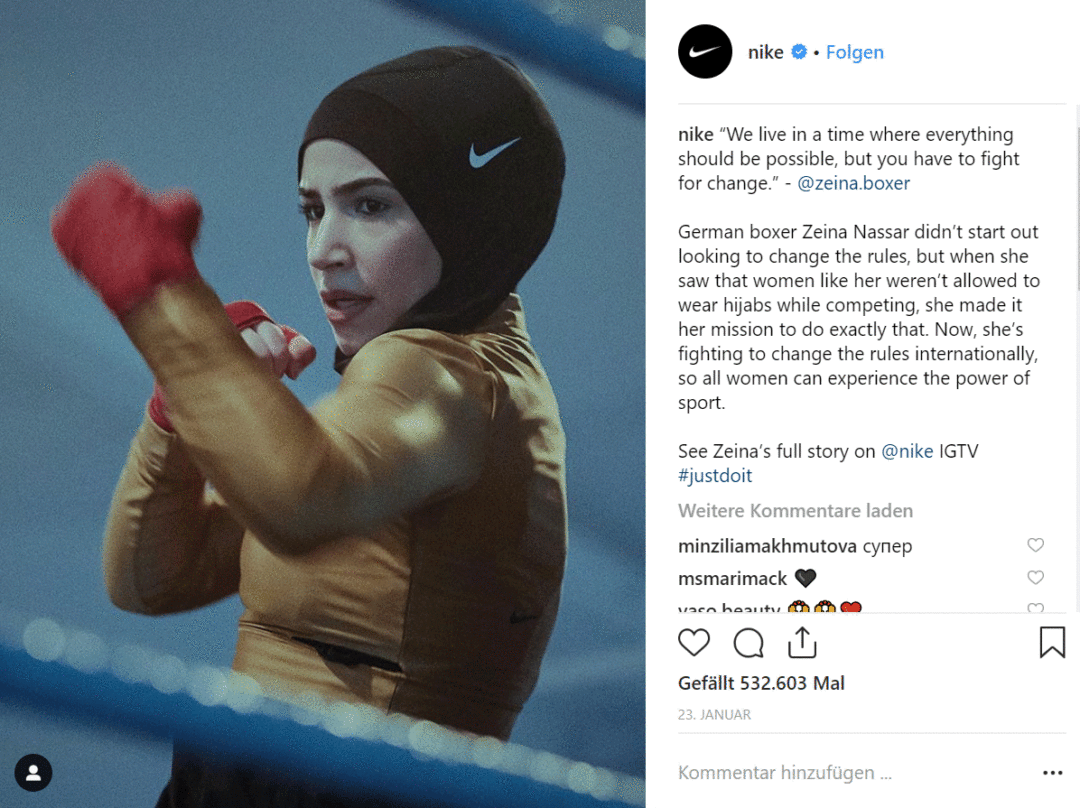 Be mindful of consistent branding, so as to increase brand awareness among customers and potential candidates. Well-trained, young professionals find boring jobs seriously off-putting. An interesting Social Media profile promotes job opportunities at your company that are equally as exciting.
6. Get into direct communication
Create opportunities for potential candidates to talk to you directly, e.g. by inviting them to ask you something – traditionally a particularly successful way of starting a conversation with your community. Social Media videos can be useful for this. Microsoft regularly features Live Videos on their Facebook Careers Page, where employees answer users' questions. This format can be re-created quite easily, even if your budget is slightly smaller than Microsoft's.
7. Involve employees
In times where advertisement is an integral part of everyday life, in both direct and slightly less obvious ways, we put trust mostly in other people's opinions. That's also true regarding the question: "What's it like to work at XY?", which is why it is extremely valuable to involve your own employees in the Employer Branding process. It seems more trustworthy when they share their experiences, than when you show an image film. Additionally, your company receives human representation and a more personal appearance by doing so – two very clear advantages in the digital age.
Bertelsmann is among those companies that implement contributions by their employees particularly well. On their YouTube channel, you can find high-quality videos that present individual employees who talk about their personal vision, as well as their work at Bertelsmann.
Siemens follows a similar direction on their Facebook Page Siemens Jobs & Careers, where team leads give insights into their work and show fascination with what they do.
How to measure your success
As with other Social Media strategies, it is key to measure your Employer Branding efforts continuously, in order to evaluate their efficiency, and optimize them step by step.
In this case we recommend you focus on both the reach and the engagement rate, as well as keeping count on how often your brand is being mentioned, and in which context. The so-called "Share of Voice" and "Sentiment" say a lot about your brand awareness and image in comparison with your competition.
For Employer Branding and Recruiting it is particularly relevant how many users on Social Media platforms land on your company's careers page, and/or possibly start their application process right there, on Social Media. Additionally, it is obviously interesting to know which content attracts more or less interaction, to optimize your Employer Branding.
Employer Branding is a holistic concept
Social Media allows you to promote your company as an attractive employer, putting you in a favorable position in the competition for young professionals. However, Employer Branding works best when put into practice as a comprehensive concept, encompassing many different channels. Your website, Facebook profile, the yearly company party – they are all part of a greater whole. By keeping this in mind, you will present your company as an attractive employer across a variety of Social Media channels, and get yourself into pole position for acquiring new, talented employees.
Efficient Social Media Communications With Swat.io