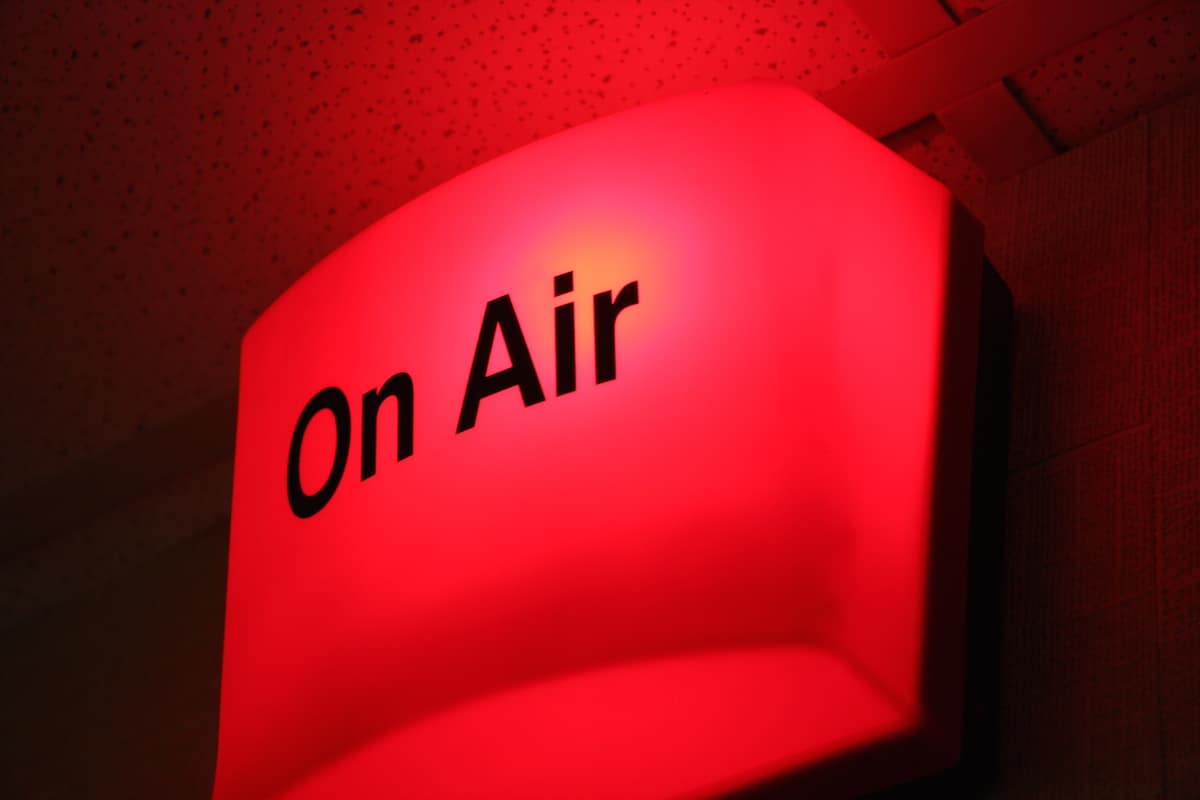 Live Video Streaming Platforms for Business
Although social video platforms like YouTube or Facebook are extremely popular and do a lot for businesses in terms of video content discoverability and sharability, all the latest hype is around live streaming on Periscope and Meerkat (although of course there have been similar platforms before, namelyUstream or Livestream.com).
These two live video streaming apps entered the social media world at just about the same time. Meerkat was launched in February of 2015 and Periscope was quick to follow in March. Although the similarities are numerous, there are some subtle differences that need to be taken into account when choosing one over the other for business purpose. I've compiled a list of the main benefits for both Meerkat and Periscope and what each app can do for you.
Meerkat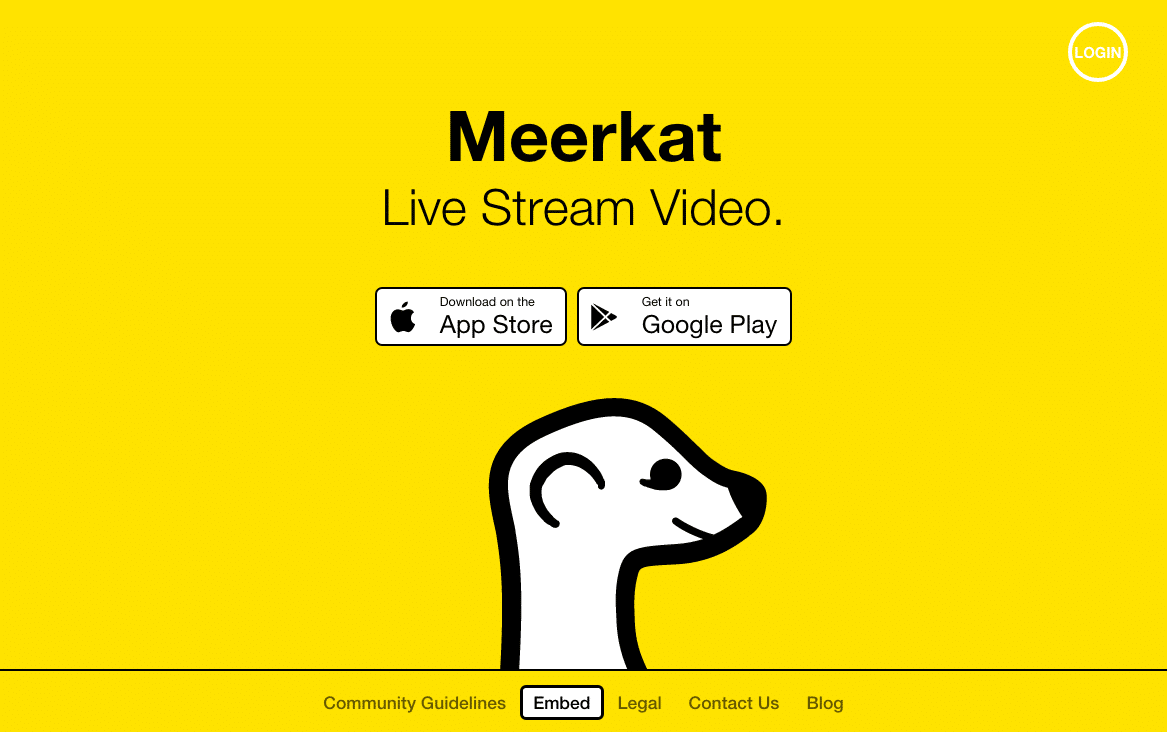 Launched in late February 2015, Meerkat (https://meerkatapp.co/) was the original live-streaming service. The app is available on both Android as well as iOS mobile operating systems.
Users can view live streams, or broadcast their own live streams to their followers.
Meerkat allows users to share their content directly to Facebook, which is not yet offered by Periscope.
Once a broadcast has been streamed through Meerkat it cannot be re-played on-demand, which means that users can only view content live, in realtime.
"Scheduling" allows users to plan their live stream up to 24 hours in advance. However, after completing your live stream, the latter disappears.
"Cameo" allows users to take over your stream for a limited amount of time, representing a great way for you to showcase an influencer or other guests.
Meerkat supports embeddable live streams. Users have the option to select between three sizes, upload a cover image as well.
Periscope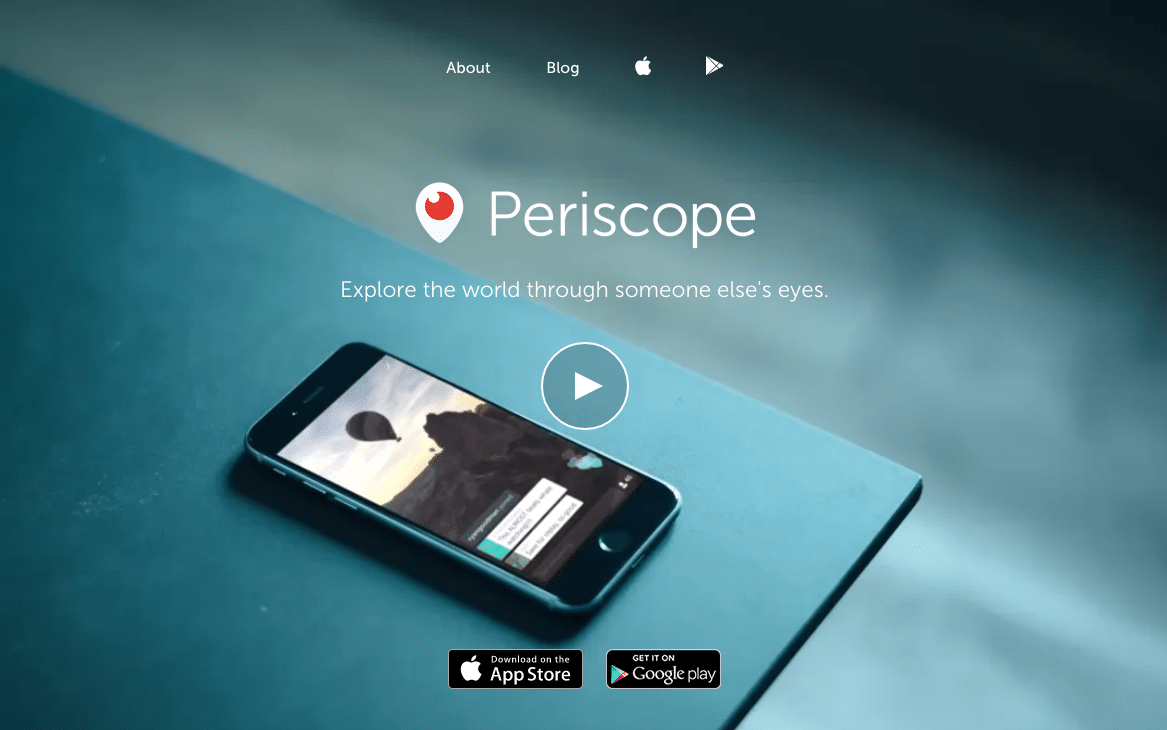 Acquired by Twitter in March 2015, Periscope (https://www.periscope.tv/) offers essentially the same service as Meerkat but is tightly integrated with Twitter.
Broadcasts are available to view up to 24-hours after the original stream was broadcast. You can also save streams to your Periscope or YouTube channel.
Periscope users are tied directly to influencers on Twitter, which means that the market is significantly larger than the one of other similar live video streaming platforms and you can also easily connect with your followers via the app.
Analytics – following your livecast, Periscope gives you access to important data including retention, viewers, time watched and duration. This way you can immediately find out how effective and engaging your broadcast was.
Unlike Meerkat which has a 30 second delay, Periscope has no such setback, making conversations feel more realtime & natural.
When you go live, Periscope will automatically post the link to Twitter for you. You also have the option to do a private stream, meaning that only the followers selected by you in the app are notified and are able to view that stream.
Right now Periscope doesn't allow embedding streams to your website.
Blab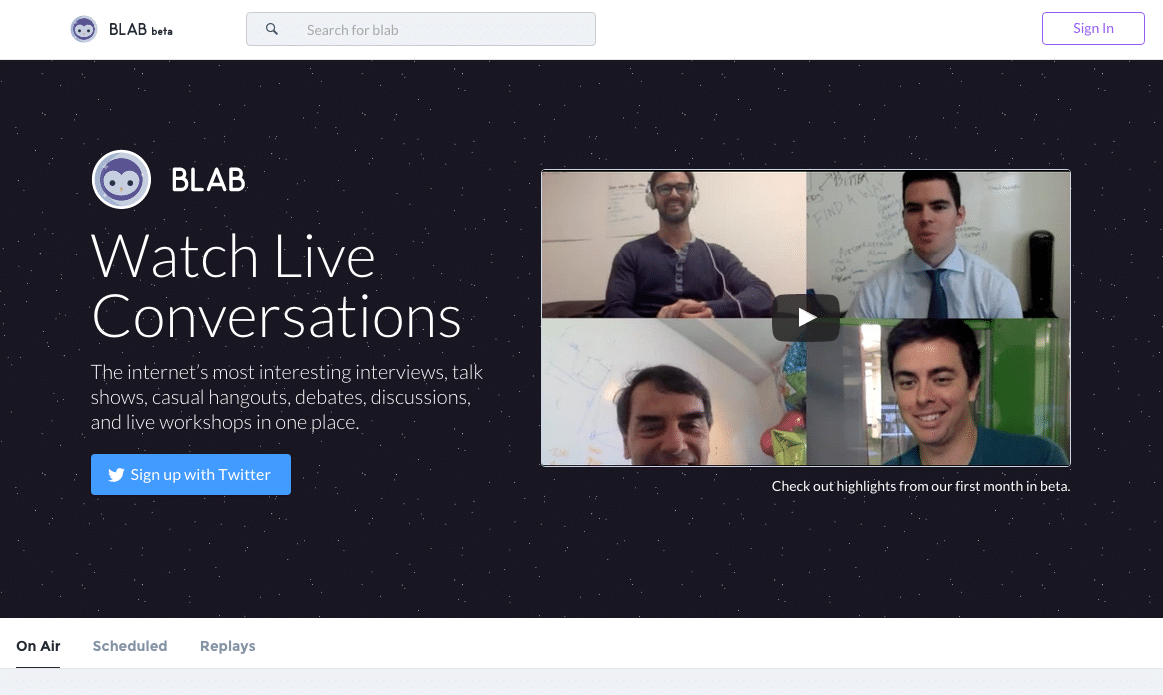 This live video platform is still in Beta stage and can be accessed on your Chrome browser via their homepage (blab.im) or by downloading it from the App Store for iOS devices. Unfortunately it is not yet available for Android users.
What differentiates Blab from Periscope and Meerkat is that it allows users to take part in real-time conversations with up to four individuals on a variety of searchable topics.
Users are given a choice to either join a live Blab, or a scheduled Blab that they can join at a later date.
Once the video chat is completed, the moderator can either choose to delete the broadcast or save it for later viewing.
Given the fact that anyone can start a Blab conversation, it's a great opportunity for brands to connect with influencers to create a seamless experience for their audience whenever the opportunity arises.
The top benefits of live video streaming platforms for businesses
Allowing businesses to connect with their customers in a more personal way, allowing them to hold live demos, Q&A sessions and webinars.
They are a cost-effective way to provide customer support, especially for the most common questions and issues.
Businesses can use live video to humanize their brand by providing an inside look at their business. They can also come up with creative ways of showing their customers the people behind the products. This helps build trust and create an emotional connection.
Note: With live video streaming, timing is everything if you want to reach the right audience. Social video platforms like Instagram or Facebook have been very popular because you view the video whenever you have time as long as it's still on your stream. This means that you don't have to drop everything and be right then and there to engage. Live streaming sits at the opposite pole – if you aren't online at the time of broadcast, it's gone. To build a solid following on Periscope or Meerkat, it's important to broadcast your content on a consistent, predictable basis, so that people know what to expect from you and remember to tune in.
So that's it about Meerkat, Periscope & Blab! Did you already try live streaming for your business, and what was your experience? Let me know in the comments!
Efficient Social Media Communications With Swat.io