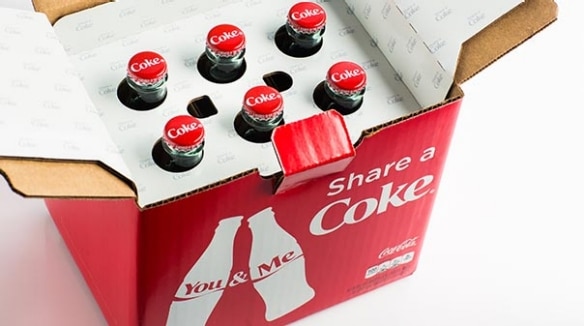 Product Personalization: Campaigns to Get Inspired From
A personalized product is a product tailored to the needs and wants of the customer. On social media, product customization acts as a differentiator. Brands need to get ahead of the competition; meaning they must find a way to stand above the crowd in a very competitive market.
Product personalization on social media:
Boosts brand engagement and loyalty
Fosters customer satisfaction
Increases conversions
By personalizing your product campaign you are able to hook your target audience; convince them that your product can exceed their expectations. Coca-Cola, Nutella, and Starbucks have done an excellent job crafting killer marketing campaigns. These brands leveraged product personalization to provide unique customers experiences. Do you want to know how they did it? Read on to find out more.
Coca Cola – #ShareACoke Campaign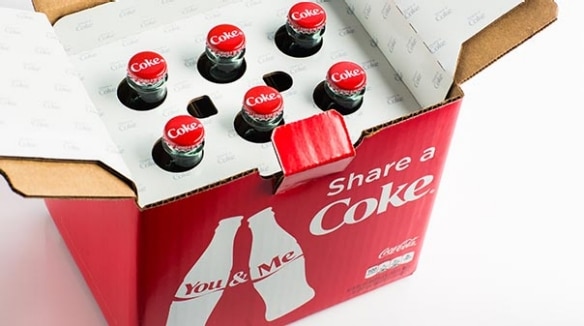 In 2011, a market research showed that an average of 50% of teens and adults in Australia had never had a coke drink. To fill in the gaps, Coca-Cola came up with the idea to craft a slightly different marketing campaign. Their strategy was to connect to millennials on a personal level with a product personalization campaign.
#ShareACoke was initiated in 2011. The basic idea was to replace the Coca-Cola logo with some of the most common people's names in Australia. When it launched, the Director of Marketing for Coca-Cola in the South Pacific, Lucie Austin, said: "the campaign capitalized on the global trend of self-expression and sharing, but in an emotional way."
Coca-Cola went global with its "Share a Coke" campaign, spreading its wings to over 70 countries. The US was the last country targeted, where sales increased for the first time in a decade by 2%. On social media, Coca-Cola generated massive content, compelling consumers to share their stories and photos. The people were in control of the #ShareACoke campaign, triggering organic online conversations and boosting engagement by connecting to consumers on a personal level.
Takeaway: Coca-Cola's personalized product campaign made the people feel special because names are seen as personal identities. "Share a Coke" emphasized on a global trend of social sharing and self-expression; but it did it on a personal level. Over 500,000 #ShareACoke photos were shared on social media. At the end of the #ShareACoke campaign, Coca-Cola's Facebook page gained another 25 million followers.
Nutella – #YourNutella Campaign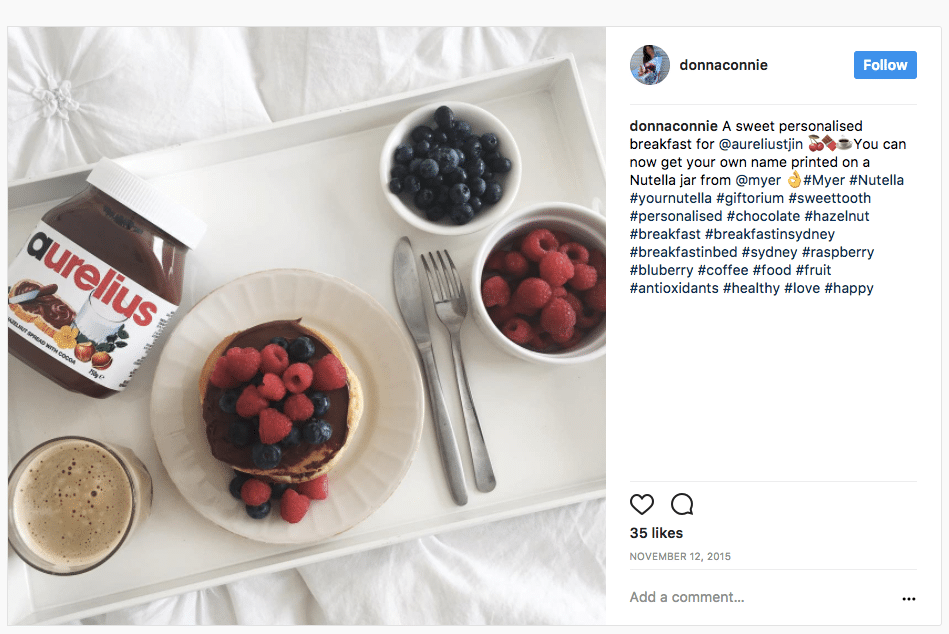 Your name plays a key role in shaping your personal identity. Nutella's product personalization campaign had a crystal-clear goal: to thank the people for staying loyal to the brand. The company behind Nutella, chocolate manufacturer Ferrero SpA, took things to the next level with the #YourNutella campaign.
Rather than personalize the jar labels with the popular Nutella logo, they switched things up; letting consumers print their own names on the jars. In countries like France and Austria, Nutella took things further, diversifying the campaign. "Say it with Nutella" went viral on social media. Fans could enter the Nutella website, personalize a message, and share it on their social channel.
The Art of Social Media Content Creation
Download our eBook and learn how to plan, create and distribute your social media content while measuring its effectiveness on your relevant social media channels. To ensure you don't miss out on any big social media content trend or best practice, we've also included interviews of 5 experts in this field. Find out how to master the art of social media content creation using the latest available tools and determine what type of content makes your audience tick!
When the campaign was launched, Nutella had a database of words allowed. People went crazy, printing phrases like "I love you", "sorry", and "bravo" on the jars. The company's strategy was to let consumers share a message to their loved ones; using the Nutella brand. Indirectly, the company saw significant increases in brand awareness and customer satisfaction.
Fans were driven by the initiative because Nutella kept the trademarked sans-serif font and colors. Imagine seeing your name on a jar of Nutella; but written in Nutella letters! How cool is that?
In the UK, the campaign had tremendous success. Selfridge & Co establishments gave customers the opportunity to customize their jars in-store. When the campaign reached Belgium, it created huge hype. The brand's Facebook page brought on tremendous flow; 185,000+ fans in a country with only 11 million residents.
Takeaway: Merging social media with product personalization can have tremendous traction in appealing to customers' emotions. Nutella did it beautifully because it gave the people a unique opportunity: to send an emotional message to a loved one, in a unique way; indirectly strengthening the company culture, boosting sales and brand loyalty.
Starbucks – Famous Personalized Cups Campaign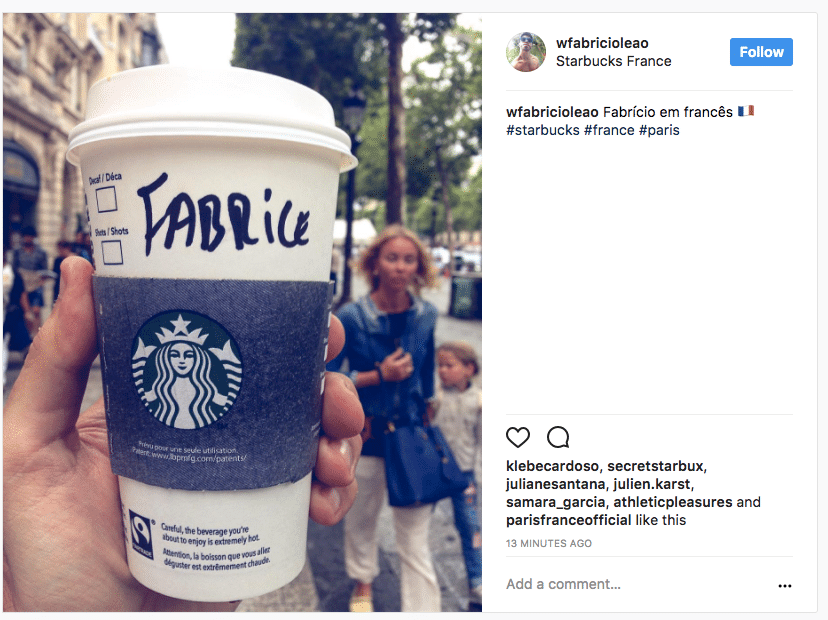 American coffee company and coffeehouse chain, Starbucks, has been writing people's names on cups for ages. Why do they do it if they have a state-of-the-art mobile app system; and also support cashless payments?
The answer: they want to continue to provide customers with unique experiences. People love it when their names are written on a Starbucks cup. It makes them feel special, strengthening customer connections when baristas call them to come and get their coffee.
Personalized Starbucks cups almost scream for a photo on social media. Consumers don't just love the brand; they enjoy the coffee, the logo; and ultimately, the fact that their names are handwritten on the cup. This is the Starbucks "recipe"; their status symbol to provide consumers with top-quality coffee and excellent customers service.
When Starbucks launched their hilarious campaign "Why Starbucks Spells Your Name Wrong?", it created instant engagement among it loyal customers. The strategy was to leverage their hand-written order system, and turn it into a joke. It was the brand's attempt to make people laugh, creating delight and proving once again that Starbucks is unique. Check out the video below.
Takeaway: Starbucks knows how to develop strong relationships with its customers. The coffeehouse chain takes care of its customers by providing them excellent customer care. To preserve engagement on social media, they often do things differently to boost engagement. The "Why Starbucks Spells Your Name Wrong?" campaign exceeded 12 million views on YouTube; it was provoking, emotional, and hilarious; proving once again that there's no one like Starbucks.
Conclusion
One of the key purposes of a product personalization campaign is to drive engagement by letting customers know you care. Balancing "we have our eyes on you" and, "we think you'll find our product helpful" is not that easy.
Before jumping into a product customization initiative, spend time planning, researching and testing your idea. Coca-Cola did a market test in Australia before launching their #ShareACoke campaign. The idea was a brilliant one; but only after finding out that 50% of teens and adults in Australia had never had a coke drink.
Put yourself in the shoes of your customer before starting to experiment with your idea. Done right, product personalization will:
Drive engagement on social media

Strengthen customer service

Build brand loyalty

Boost brand awareness
Have you ever thought of using personalization to make your brand and product stand above the crowd? Drop us a comment, and let us know what you think about boosting sales with personalized products.
Efficient Social Media Communications With Swat.io