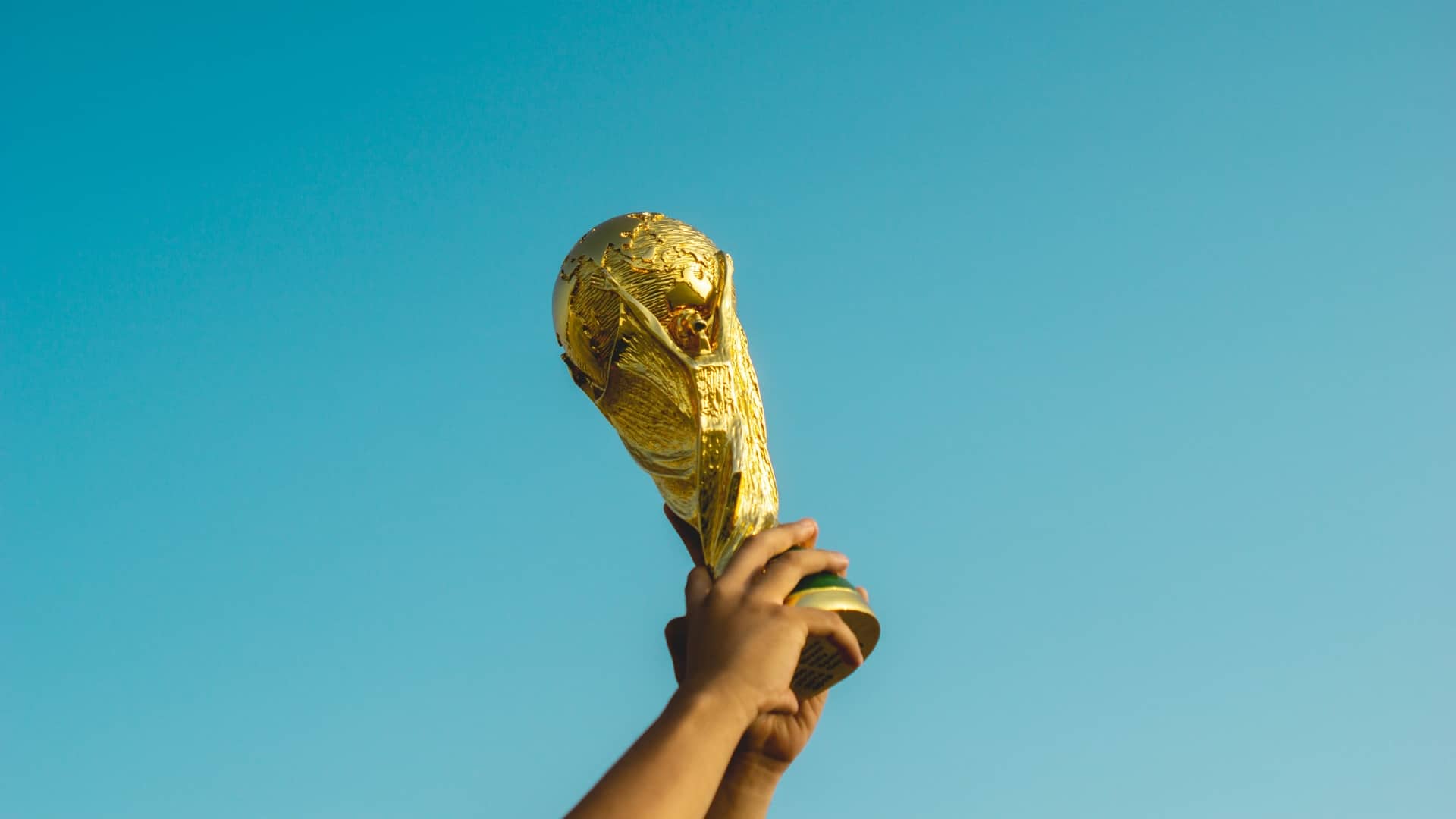 Social Media Contests and How to Run Them Successfully
Social Media Contests are old news to you? Considering how important interactivity is right now, you might want to dust them off and give them another chance. After all, the promise of freebies is as alluring nowadays as it was five, 100, or 500 years ago.
In this blog post, we'll discuss different kinds of contests, as well as how to turn them not just into an impressive number of Likes, but rather into long-lasting success. You don't really want to give things away for free, right?
Ready, steady, go!
Why contests are (still) promising
Contests may not be the new kid on the online marketing block, but they come with heaps of advantages:
Interactive content is king. Users are motivated to join in by means of a clever contest design and the opportunity to win a cool prize.
Despite all of the competition around, interesting contests attract attention. If they are exciting, fun, unique or all of the above, chances are that users will spread the word about your contests even without you prompting them to.
Are you looking to generate leads? In this case, contests can also be quite helpful. Consider that people are much more likely to provide their contact details if they might get something in return – a prize, for instance. If you are being smart about it, you will end up with many qualified leads this way.
Important: Respecting the regulations for Social Media Contests
Setting up a contest in a hurry can go quite badly. You should at least make sure that your contest complies with legal restrictions, as well as the rules of the platform where you are running it. Especially the latter can change frequently, which is why you should check up on them every once in a while.
These are the current guidelines on Facebook, Instagram, and Twitter:
Facebook
Facebook requires you to show a disclaimer stating that the contest is not related to Facebook themselves. Here's an example of how to word this: "This contest is unrelated to Facebook and is in no way sponsored, supported, or organized by Facebook."
You are not allowed to ask users to share a post, post something on their own page, or tag a friend.
Entering a contest by liking or commenting on a post is fine though.
Instagram
Instagram requests you to have a disclaimer as well.
Apart from that, you have a lot more freedom here, in comparison to Facebook. For example, you can ask users to tag their friends.
The only thing that is prohibited is to ask users to tag themselves or their friends on pictures that do in fact not show them.
Twitter
The platform recommends, among other things, to remind users that they are not allowed to create multiple accounts in order to increase their chances of winning.
Multi-tweeting is not allowed. For you, this means that you cannot make it a requirement of your competition for users to retweet one of your tweets multiple times in order to win.
Aiming for long-lasting success: Why Likes aren't everything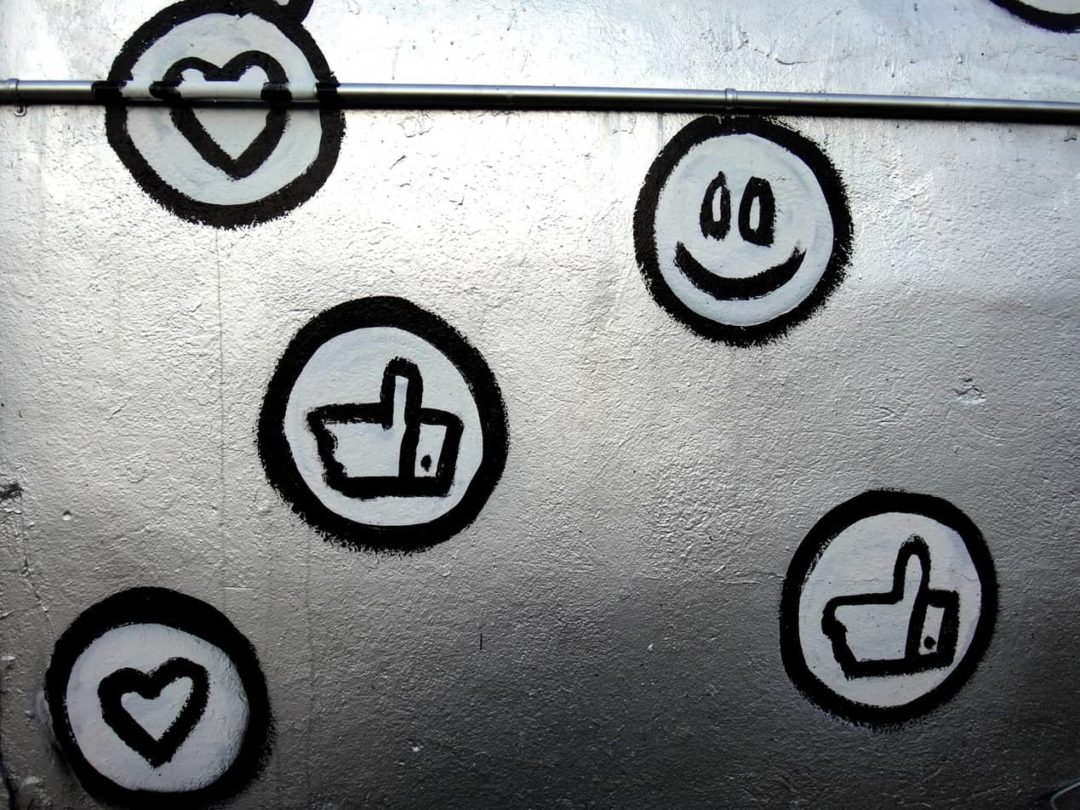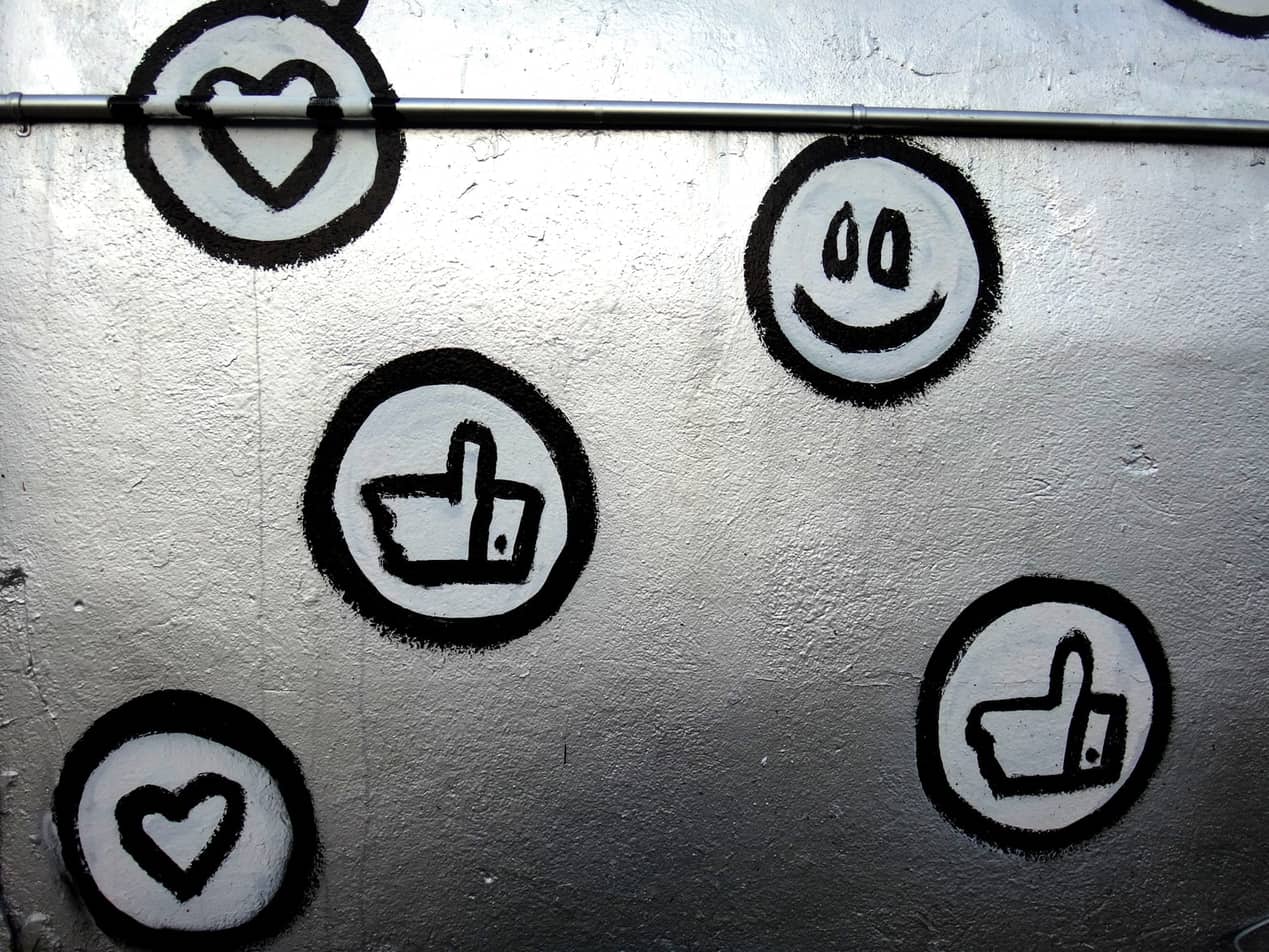 Playing by the rules is not the only ingredient for a successful contest. But what else is there to consider? This question is a lot more complex than it seems, and there have been many cases of contests going viral, gaining lots of Likes, and still failing to fulfill their goal. The biggest cause of that is when users who interact with your contest are not interested in your brand or products, but only in winning a prize. In this case, you need to toss that fat digital leads folder in the bin and start over again.
Luckily, there are strategies that prevent this worst case. By doing it right, you can even achieve some positive side effects, apart from generating leads and conversions.
The Psychology of Social Media Marketing
Download our eBook to understand the benefits of applying psychology principles to social media marketing! Learn what works on every specific platform and how you can use psychology to convert and satisfy your community on social media. With a better understanding of your audience's behaviour, you'll able to target your strategies and campaigns far more effectively!
Types of Contests and Best Cases
Contests with user-generated content
Instagram is ideal for running contests with user-generated content. For instance, just like Trivago, ask users to post a photo and add the contest hashtag.
What's great about this kind of contest is that you can gather heaps of content this way. Another plus is that user-generated content comes off as authentic and fosters trust in your brand and company.
Make sure that the content fits your company and/or your products. For a fashion company, this might mean focusing on pictures of clothes. If you are selling cameras, model your campaign after Apple's #shotoniPhone, for example. If you are in the tourism industry, refer to the Trivago example above.
Social Media Contests with Comments
One of the simplest options for a contest is asking users to post comments. This way, you achieve a lot of follower interaction with only little spending. Another advantage of this kind of contest is that you will be able to reach those users who are not interested in posting pictures or videos.
In this case too, it is best to display a connection to your products, in order to avoid divergence loss. For instance, you could ask users to share their opinions on different versions of a product. This way, you will gain valuable feedback, apart from attention and potential new customers.
Caption Contests
You're asking your followers to be a lot more creative by having them come up with an interesting or fun caption for one of your pictures. But such contests can be highly entertaining. The prerequisite for a successful caption contest is a cleverly selected image, and a brand that allows for humorous engagement. Insurance companies might find it hard to run this type of contest, for instance.
Knowledge and Skills Tests
Directing traffic to your website? Easy! Ask your followers a quiz question, the answer to which can then be found on your website. Do keep in mind that the search for the answer shouldn't be too complicated, and the prize should be attractive enough for your followers to reckon it's worth investing their time. Through respective questions and answers you can show off the advantages of your products, and find out more about your target group's needs and wants.

You will also gain a lot of interaction from contests that let users demonstrate their skills with your product. Of course, that is only an option if your products allow for such an engagement. In this case too, you will receive lots of content that you can use later on.
Contests for a good cause
Millennials appreciate it even more than older generations, when a company or brand makes an effort in terms of their social impact. This is why you can expect high interaction rates when you run a contest for charity. However, credibility is a key factor in such endeavors. If your brand is in the public eye due to supposed sketchy behavior, then a charity contest for a good cause will come off as a diversion tactic. The reward for such a stunt will be a, not quite undeserved, shitstorm. Arms manufacturers and similar companies will likewise need an extra pinch of sure instincts in order to pull off a charity contest.
Chatbot Contests
Chatbots are en vogue and offer a lot of opportunities for getting in touch with current and potential customers. Consequently, it is only natural to involve them in contests. The simplest way to do so is by having them pose questions for the conversational partner to answer. For instance, you can make getting in touch with your company through your chatbot a prerequisite for entering the contest. This strategy makes most sense if your chatbot is new and could use some love and attention.
Some more Tips for successful Contests
Apart from choosing a type of contest, the following tips will help you in being truly successful with your Social Media contest.
Work with influencers: Sometimes the best contest is one run by someone else. By collaborating with influencers you can reach members of your target group who you wouldn't otherwise come in touch with.
Tailor the prizes to your target group: Another way of making sure that "the right kind of people" are taking part in your contest is to tailor the prizes to your company's products and your target group.
Use (live) videos: Generally, pictures and videos will give you more reach than plain text. With live videos and a live contest, you can make this even more exciting, because with those, the "Now or never"-effect will be in full swing. This effect on its own will attract attention in our age of perpetual availability. It is essential that you do a good job advertising the contest beforehand.
Story contests: Apart from Chatbots, Stories too lend themselves to being at the heart of a Social Media contest. Between quizzes and voting for different products, you have heaps of options to use stories for a contest.
So you're new to Influencer Marketing? Or looking for ways to optimize your Influencer Campaigns? Either way, we've got you covered. Download our Handbook on Influencer Marketing for free right now.
Influencer Marketing: The Practical Handbook for Social Media Marketers
Download the free and practical influencer marketing guide for social media marketers. Learn on over 60 pages how to find the right opinion leaders for your company, how to integrate influencers into your campaign and how to develop a campaign from A to Z together with them. This guide gives you everything you need to successfully implement your Influencer marketing campaigns.
What your Contest Post could look like
Contest posts can look very differently. Here is an example of how to word it:
"🔥Contest for BBQ lovers! 🔥Win one of three GrillEye Pro+ for a perfectly delicious BBQ experience 🔥"
Are you already excited for BBQ season? Then the GrillEye Pro+ #contest is perfect for you! In cooperation with GrillEye, we are giving away three innovative WIFI and Bluetooth BBQ thermometer, worth 99,95€!
Reply to this post and let us know why you need to have the GrillEye Pro+ and if you're lucky, you'll soon be the proud owner of this BBQ Thermometer.
Conditions: www.floriangrillt.de/2uXw"
Putting all the information about the organizer, duration of the contest, data protection, etc. in one post will usually be too much. This is why we suggest you build a dedicated landing page or something similar for the purpose of providing this information to your audience.
Successful contests need solid preparation
Good planning and preparation are central to all Social Media campaigns. With contests though, the temptation to just jump in at the deep end is particularly big. In the worst case, the effect we have mentioned above will apply: gaining reach without conversions.
This is why you should carefully consider who you want to reach, and how to achieve this goal. For example, you can tailor content and prizes to your target group, or collaborate with influencers. Giving your contest a really individual flavor will benefit you as well. There are enough "Comment something on this post"-contests out there, and you can one-up all of them.
Are you looking for ways to improve your social media management and take it to the next level? Start a free Swat.io trial now and get to know our social media tool!
Efficient Social Media Communications With Swat.io