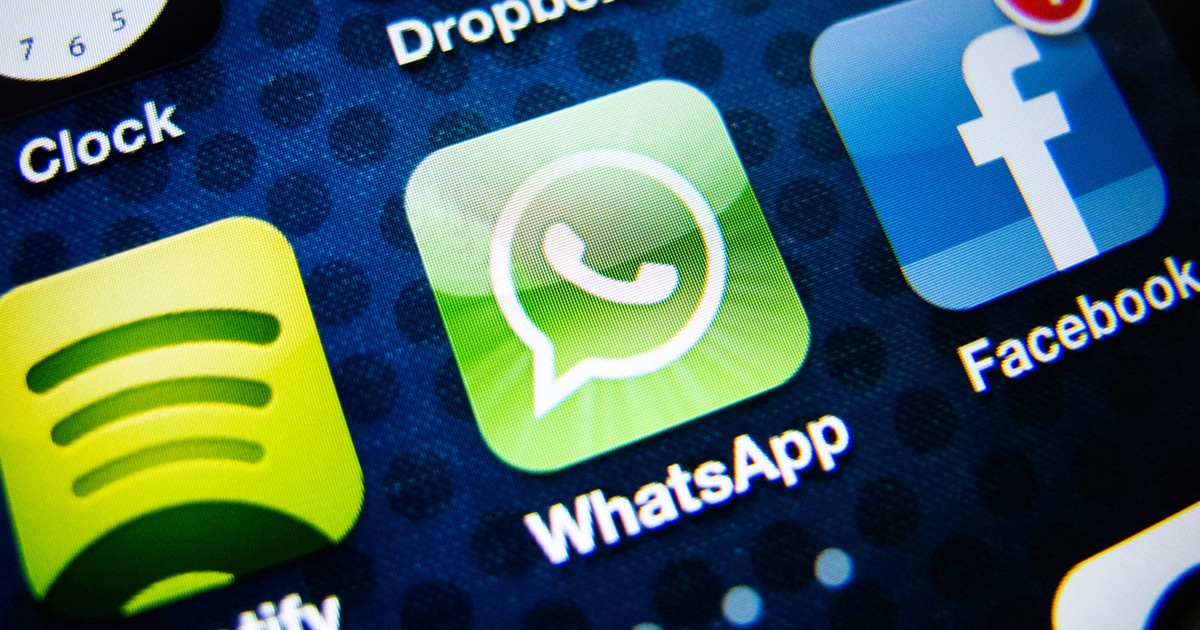 Using WhatsApp for Social Customer Service
Reaching out to your audience on the most relevant channels can be a struggle, especially nowadays, when people demand instant feedback, simplicity and solid interaction – especially, in terms of customer service. Two-ways brand communication has always been a challenge because it usually requires companies to invest both time and money into effectively engaging with their audience.
Luckily, new social customer channels such as WhatsApp can meet your customers' demands in all of the aspects mentioned above and lead to a higher engagement rate. That is why you should seriously consider embracing WhatsApp as your next social customer service channel. Notice: WhatsApp currently prohibits commercial use in its terms of service. Still, innovative companies have started to use the channel for both broadcasting as well as private messaging their customers – who seem to like the offering! We believe WhatsApp will open up their terms for commercial use at some later point – until then you'll have to be aware that most offerings on the platform should be considered "experimental"!
WhatsApp is a messenger app owned by Facebook that works on smartphones and acts as a messaging service. The app allows the user to send messages, images, audio or video using the phone number to identify the sender/recipient. As new users are embracing it every day (more than 900 million user base already), the app is considered to be a revolutionary communication channel. Here are just a few reasons why you should consider using it for providing social customer service:
It has a wider reach
WhatsApp has a wider reach, because it's used primarily on personal mobile devices, with the affordability & ubiquity of smartphones fastly increasing the potential number of users, even beyond the typical social media crowd. Moreover, WhatsApp users mostly turn on push notifications, meaning that your messages or replies have a higher probability of being seen by customers within short time This in turn leads to a higher response rate. Since WhatsApp does not incur with international charges for text messages, you can communicate with your customers regardless of their location, at no extra costs.
The Blueprint – Successful Social Customer Service in 13 Steps
Download our eBook and learn the 13 steps that will take you on the right path to social customer service success in no time. It's all about the strategy and we've come up with the perfect one for you!
It's faster and more personal
Both younger and less social media-dedicated customers will almost certainly prefer sending a message via WhatsApp chat rather than calling or writing an e-mail. It's far less time consuming. Furthermore, on WhatsApp, conversations are personal and private. This means customers can ask delicate and personal questions without the fear of having their comments indexed on the internet. Bonus: salty comments on your company will not go public!
It increases your chances of being chosen over the competition
Besides answering enquiries, claims or concerns, your customer service representatives can use WhatsApp to provide instant and personalised answers to potential customers when it comes to buying decisions. By doing this, you increase your chances of being chosen by potential buyers over the competition. You can even add videos, audio clips or pictures to your message explaining your product's functionality. Additionally, broadcast lists of contacts can be created and messages containing instructions or new features of your products can be spread among a larger number of targeted clients. The advantage of using a broadcast list rather than a group is that the recipients are not revealed to one another and, of course, that your message reaches the relevant audience.
It's cheap and easy to set up
In order to provide social customer service via WhatsApp, you need to create a WhatsApp account on a mobile phone and on a PC via WhatsApp web. The account should be for your business and you should share your WhatsApp phone number on advertisements, social media platforms and website. Having to handle messages from clients in an instant, effective, proficient manner will often mean delegating an employee especially for WhatsApp inquiries. For more effective management, check out WhatsApp's web interface (Link: web.whatsapp.com).
If your employee is overwhelmed by the flow of messages, you can use a social media management tool that schedules and publishes WhatsApp messages in a shared calendar, displaying all private messages and replies from your community in real time, be they customer requests, complaints or feedback. Again, please acknowledge that these 3rd party tools operate in a gray area regarding the terms of service.
It blends perfectly with all the other social media channels
WhatsApp is an important channel for your business, especially if you combine it wisely with other social media platforms you are using. For example, you can start a campaign on other channels and do a follow-up only among your most important and closest clients via WhatsApp.
What is great about WhatsApp is that it's used informally and that it creates a certain intimacy between your business and your customers. However, customer service has to be practical and serious so avoid sending irrelevant content. Also, make sure you stick to the availability promised to the customers and try answering promptly and in a relaxed way.
WhatsApp is a cheap, personalized form of contact and an effective way to reach your customers worldwide. Integrating WhatsApp into your customer service strategy can lead to a better business-client rate of engagement and can meet the expectations of a more and more demanding market.
Efficient Social Media Communications With Swat.io