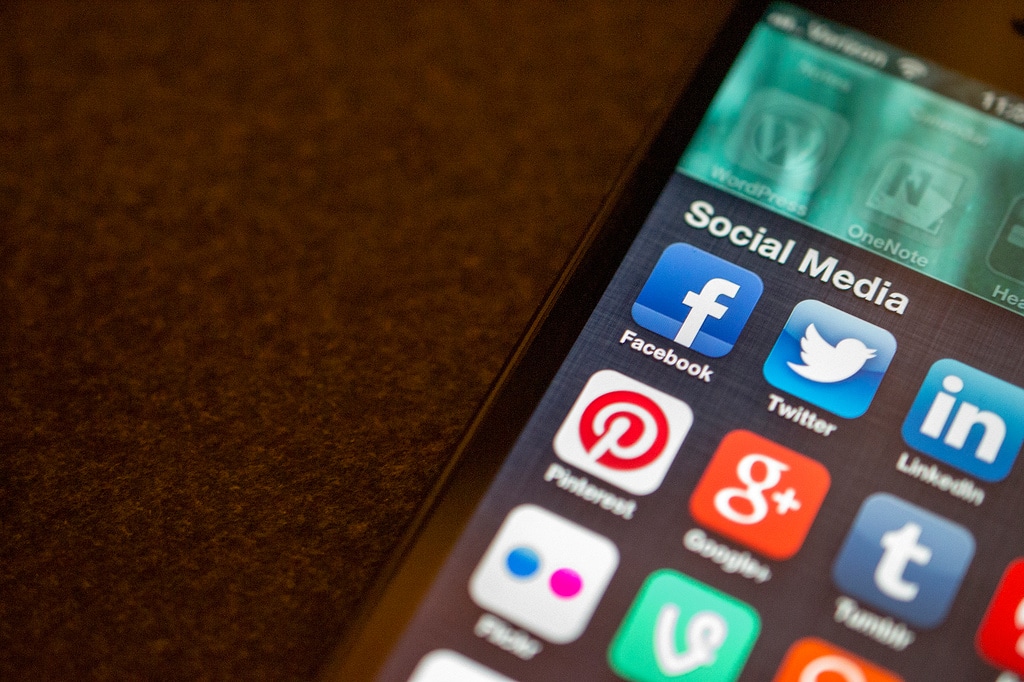 5 Social Media Hacks that Will Work in 2017
Being present on social media is hardly enough nowadays. Brands often need to take shortcuts to increase their reach, get customers to repeatedly engage with their shared content, and boost trust in the products or services they have to offer. Such shortcuts take the form of time-saving services and marketing tactics that ensure a competitive advantage.
In this blog post, we're looking at 5 social media hacks that will take your social media marketing to the next level in 2017. Are you seeking ways to save time and maximise the results of your marketing campaigns? Give these a try.
1. Automatise Your Campaigns with IFTTT
IFTTT (short for If This Then That) is a web-service that uses conditional statements. For example changes to Facebook, Instagram or Pinterest can trigger these applets. Want to have a Google spreadsheet with all mentions of your proprietary hashtag in a tweet? There's an IFTTT applet for that!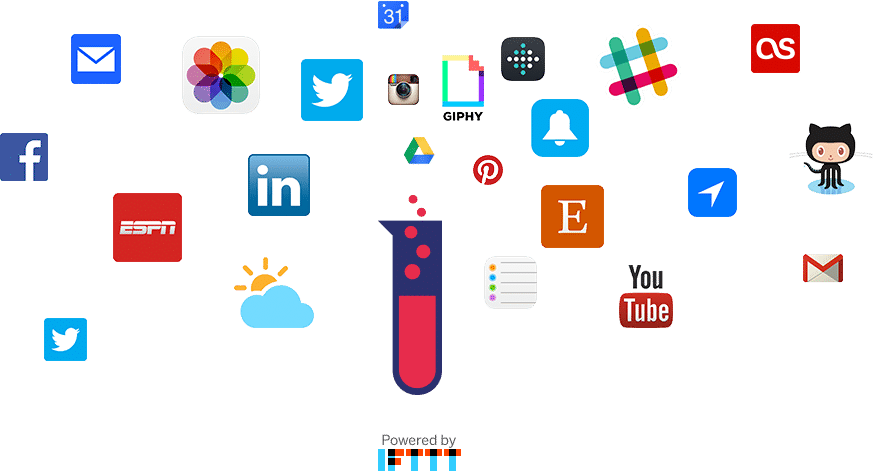 To take this even further, you could use IFTTT for competitive intelligence. Find out how often your competitors post and how their audience engages with their posts.
The platform organises all applets depending on the used services or on the goal you wish to achieve. Long story short, if you need a free yet effective solution for social media automation, IFTTT is it.
Bear in mind that the service is also available as an Android and iOS app. This means that you can keep track of everything even while on the go. Having a hard time deciding which applets could best serve your goals? Look for tutorials on YouTube, as there are many about social platform applets.
2. Develop a Chatbot for Your Business
It feels like forever since Facebook launched the Bots for Messenger platform. Such platforms existed long before that, but Facebook's initiative really started a chatbot revolution. While it may seem like the hype has died, we like to believe that chatbots have only reached maturity now.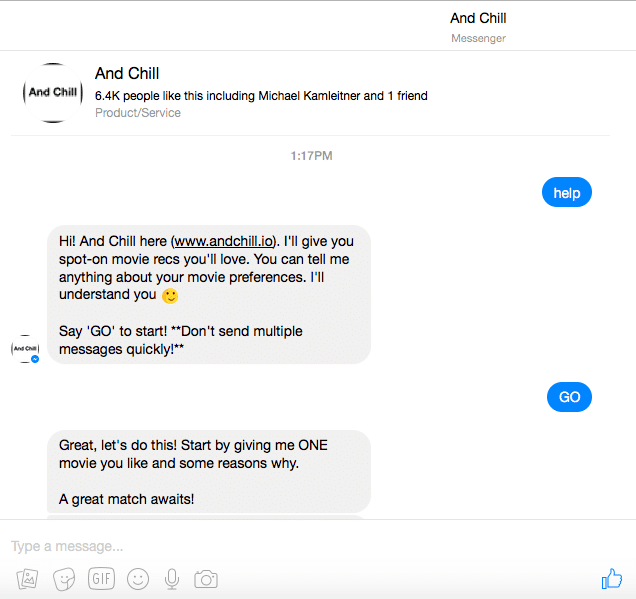 Conversational UI is often seen as a solution for customer service. Yet, the main benefit is that chatbots give you a 24/7 social media presence. Assuming that you've programmed them right, they could solve problems while you sleep. Messenger bots can either complement your service or be the service. And Chill, a movie recommendation chatbot, is a perfect example for the latter case. Check out our interview with Jake Cohn, the founder and CEO of And Chill here.
Chatbots – Conversational UI & the Future of Online Interaction
Download our eBook and learn about the history of chatbots, the most relevant messaging platforms, innovative use cases and best practices from international companies. We've included interviews with 5 experts in chatbots and conversational UI. Find out how chatbots are changing online interaction for both individuals and businesses!
Our latest eBook covers available platforms and best practices in various industries. For a more practical approach, we've also included interviews with 5 experts in the field.
3. Turn to Social Media Influencers for Maximum Exposure
Influencer marketing is not particularly new. And yet, Forbes, AdWeek and many others agree that it's in 2017 that this form of marketing will take off. This implies shifting the focus from the entire target market as a whole to several key individuals. For them to be considered influencers, they need to have a strong following consisting mainly of people you would target anyway.
Best-selling author and social media marketing consultant Mark Schaefer even has a way of verifying the effectiveness of an influencer. While there are ways of artificially augmenting the number of followers, Twitter lists are more difficult to fake. To determine the number of lists your influencer has been added to, go to TweetDeck and search for their profile. After dividing the number of lists to the number of followers, and multiplying that by 100, you'll get a percentage. Only include on your list Twitter accounts with a Followers to Lists ratio higher than 5%. Once you identify them, you can either start a direct collaboration or mention them in your updates.
4. Magnify Social Media Campaigns with Gamification
There are several aspects you should bear in mind to leverage gamification on social media. First of all, there are reward triggers. Getting your audience to share your app, product or service with their friends is easier when there's an incentive in place. Receiving a free Uber ride every time new users register using the link you shared on social media is only one example.
The time factor is also an essential element of gamification. More precisely, it is time constraints that force people to engage with your posts. Malgorzata Powietrzynska and Kenneth Tobin pointed out in their 2016 book Mindfulness and Educating Citizens for Everyday Life that "the biggest error made when trying to make change is to not create a high enough sense of urgency among enough people."
When doing customer-driven product development, posting polls on various social media platforms is one of the easiest ways to discover the most sought-after features. As an added benefit, tools like polls can drive a lot of engagement, as answering them requires minimum effort.
5. Reuse Shared Content
It goes without saying that most of the content you share should be new. Social Media Week estimates that at least 80% of it needs to be fresh. And yet, producing and sharing such content is not always possible.
In a post from early last year, we emphasised that monitoring social media activity is vital. Choosing what content to reuse should start from here. Make sure that the reused content drove engagement when first shared. Next, keep in mind that it should still be relevant, despite being older. Last but not least, change the wording and mind the posting frequency. Sharing the same thing over and over again is a faux pas, as you could tell.
[trial]Start organising your Social Media Activites. Try Swat.io![/trial]
While at it, give hacking platforms such as Swat.io a try. This social media management platform facilitates post scheduling and engagement tracking.
Final Thoughts on Social Media Hacks
Like everything that's related to digital marketing, these social media hacks might need to be tweaked to fit your own strategy. Customizing each of them and adding a personal touch will enable you to figure out what works and what doesn't.
How many of these 5 social media hacks fit your marketing campaigns? Are there any others that we forgot to mention? If so, please leave your suggestions in the comments section below.
Efficient Social Media Communications With Swat.io