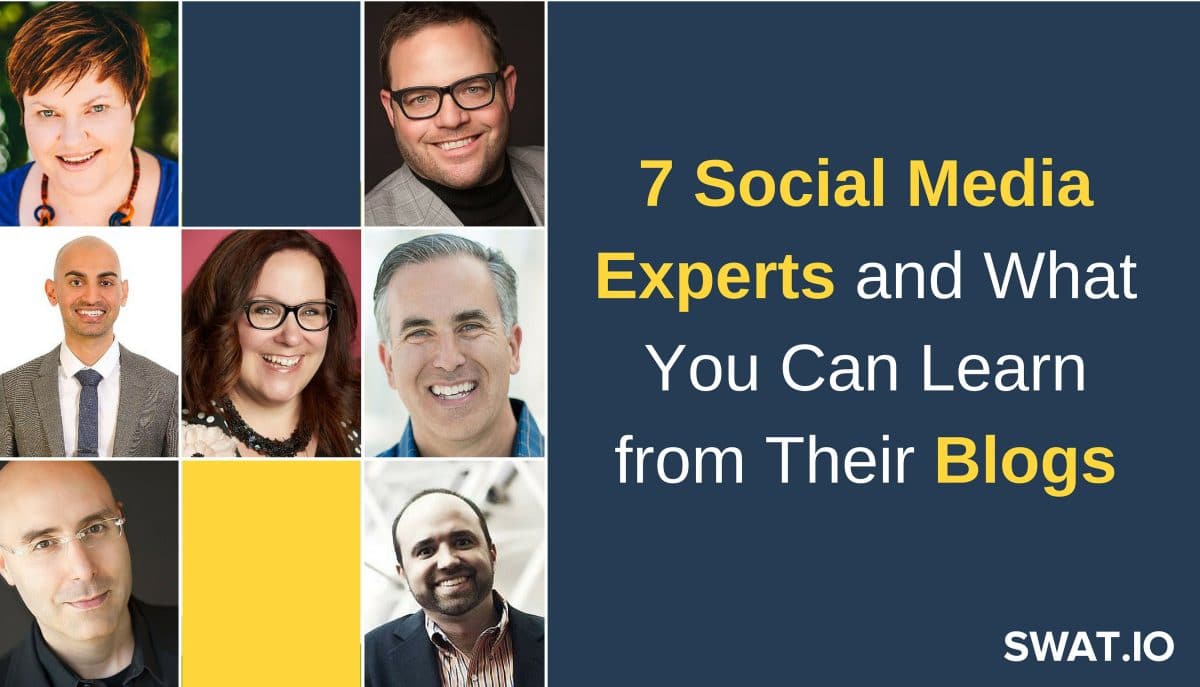 7 Social Media Experts and What You Can Learn from Their Blogs
While social networks like Facebook or Twitter mainly act as powerful distribution channels, even social media experts turn to blogs to convey their most valuable content. If updates on social media typically reach only the ones who already follow or like the entity who has posted, blogs are a completely different thing. They act as fantastic content hubs both for companies and people, plus they present content in an accessible way for search engines.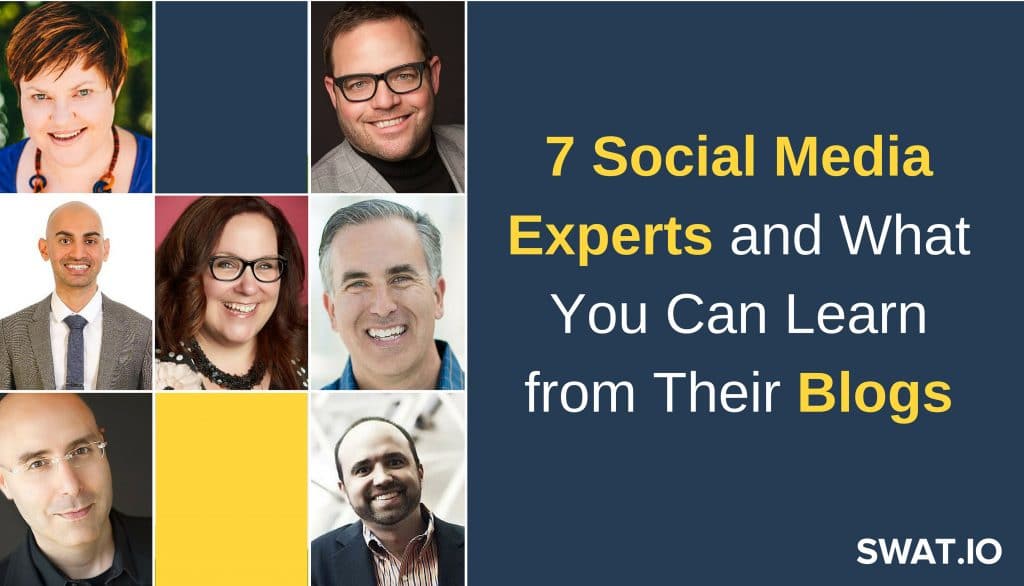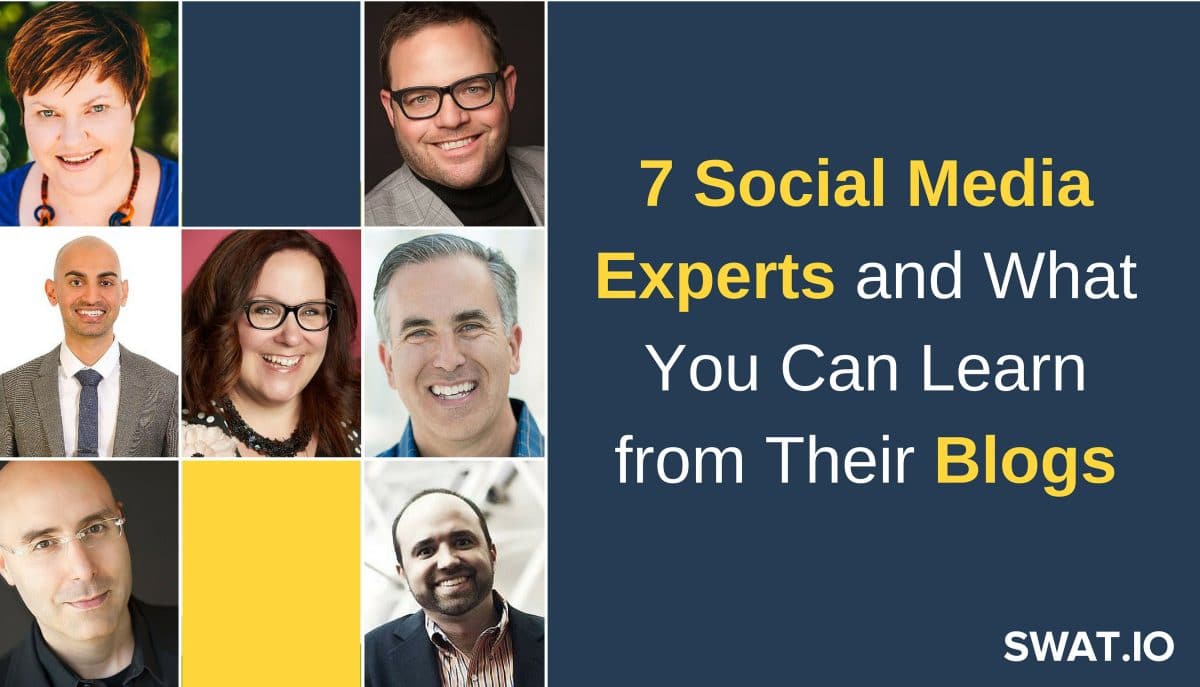 Social media experts often use their personal or corporate blogs to explain in greater detail their views on the latest trends and the best practices. Following next are who we believe to be some of the most influential names in the field, along with the aspects each of them focuses on.
Mitch Joel: Brands Should Focus on Quality over Quantity
Mitch Joel, President of Mirum, writes on Six Pixels of Separation about the latest changes in the industry, along with details about the weekly Six Pixels of Separation podcast, and links to news that is worth reading.


In one of his most recent blog posts, this social media expert argues that Facebook's decision to control the distribution of content is the best and the worst possible. More precisely, the social network's decision will determine brands to focus more on quality than on quantity, and this might push some companies away.
From Zero to Hero: The Social Media Marketer's Strategy Kit
Download the strategy kit for social media marketers who want to stay on top of their game. Use the actionable steps, tips, tricks, and guidelines to take your brand and business from 0 to hero on social media. The kit is accompanied by ready-to-use templates to help you define, implement and monitor your social media marketing strategy in all its complexity.
Dona Moritz: Marketing Will Revolve Around Visual Content
Dona Moritz, the founder of Socially Sorted is firmly convinced that as far as video marketing is concerned, we've seen nothing yet. Visual content will soon become so important that it will no longer be used just to simply complement the text. Instead, entire strategies will be built around it on Instagram, YouTube, Pinterest, Snapchat and other visual-based social networks.


This will determine brands to create a consistent image strategy on social media, while also tailoring the content to fit every social network in part. As if visual elements weren't engaging enough, they also increase the content's potential of going viral.
Michael Stelzner: Live Video Will Trend on Social Media


Periscope, Facebook Live and Blab marked the debut of live-casting in 2015, but it's 360-degree videos that will help it go mainstream on social networks. Michael Stelzner, the founder and CEO of Social Media Examiner believes that mobile social media will play an essential role in the evolution of this field as people will use their smartphones to move around through live video streams as if they were there.

Needless to say, virtual reality devices complement this trend perfectly, as they enable a more immersive 3D experience. The best thing of all? Brands could do this using such low-cost 360 cameras as the Ricoh Theta, while consumers could watch the live video on their smartphone using even the affordable Google Cardboard.
Neil Patel: Advertising Is the Key to Website Traffic
Gone are the days when all that brands had to do to draw in visitors was to post a status update on social networks, explains Neil Patel, co-founder of KISSmetrics and Crazy Egg, and co-author of The Advanced Content Marketing Guide. Facebook must have acknowledged its true potential, and is now asking companies to boost their posts to get maximum visibility, regardless if they have 100 or 10 million followers.

Since it's very probable that the other social networks will follow suit, the best thing businesses could do now is to learn how to adapt to the ever-changing algorithms. If paid social is the way to go, they need to learn how to become better at this, so that they don't waste money away.
Joe Pulizzi: Leverage the Platforms to Build a Subscriber Base
Joe Pulizzi, the founder of Content Marketing Institute and author of Content, Inc. and Epic Content Marketing, writes on the corporate blog a series titled This Week in Content Marketing, where he tackles among many other things such topics as social media organic traffic and paid social.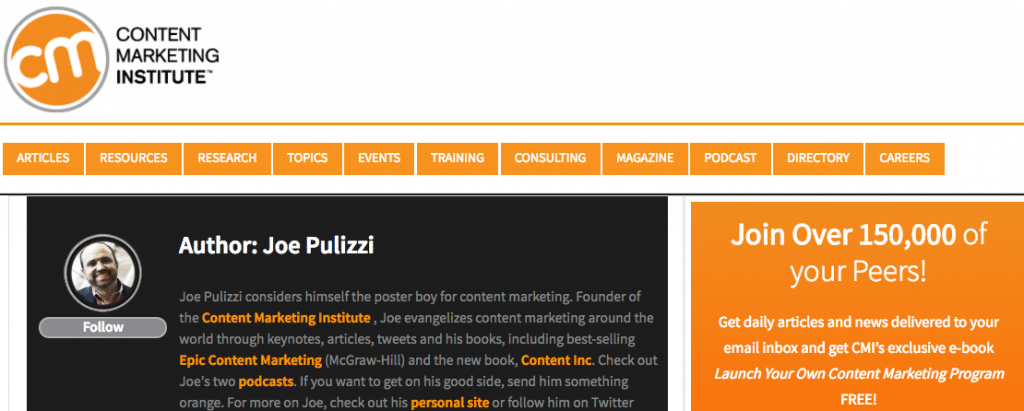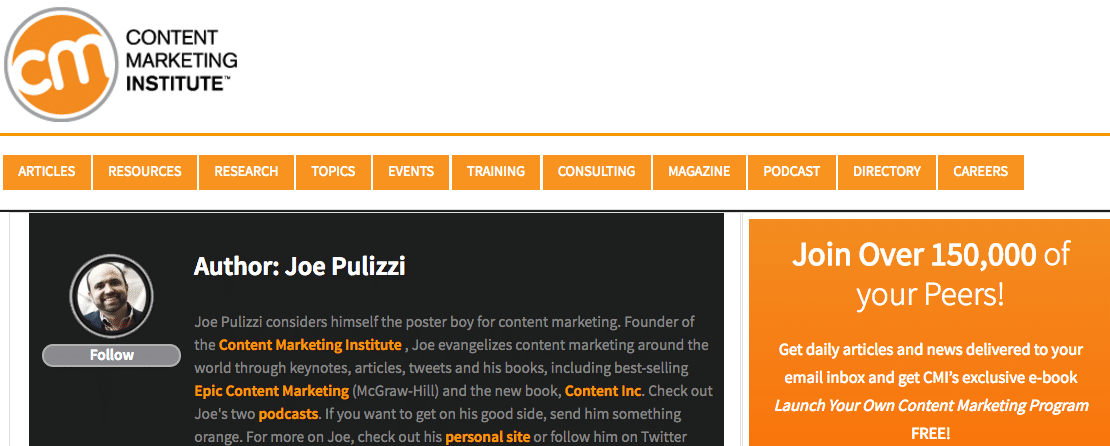 According to Pulizzi, brands should care less about their number of followers on Twitter, LinkedIn and Facebook, and more about how they can syndicate content on these social networks. Companies have little to no control over who follows or likes them, as the platforms dictate who gets to see what.
In this context, brands should continue to use social media, but with the main goal of building a database of email subscribers, who in Pulizzi's opinion are the most valuable, in the long run.
Jay Baer: Customer Retention Can Be Achieved through Social Media
Attracting new customers on social media is not everything, as brands also need to learn how to loyalize and retain them. In fact, customer retention is far more difficult than their acquisition, believes Jay Baer, President of Convince & Convert and author of Hug Your Haters: How to Embrace Complaints and Keep Your Customers.

Even though it may seem far from their initial purpose, customer service has become an essential part of social networks, where brands communicate with their customers, acknowledge their problems and proceed to solve them. Just try to imagine how long this used to take in the past when consumers didn't have that many choices besides the telephone. Needless to say, proper customer service that's provided through knowledgeable employees in a timely manner contributes a lot to helping consumers stay loyal to a brand.
Peg Fitzpatrick: Adapt Visual Content to Each Network's Requirements
Facebook might be the most popular social network out there, but focusing solely on it when developing a social media marketing strategy wouldn't be the wisest choice. Peg Fitzpatrick, who co-authored The Art of Social Media: Power Tips for Power Users with Guy Kawasaki, writes on her blog at PegFitzpatrick.com about DIY design skills and many other aspects that could help small business owners stand out in this environment.


In Fitzpatrick's view, complementary bits from a single piece of visual content could be used on multiple social networks, in order to give consumers a bird's-eye view of the brand's global content. The ultimate goal, obviously, is to harness the power of all social networks in order to attract consumers to the websites of the brands.
Feel free to follow any or all of the social media experts listed above both on social media, where they share bits of their opinions, and on their blogs, where they write at large about the most relevant social media news and trends.
Looking for other social influencers? Check out this blog post from Callbox. You'll love the way influencers are categorised according to perceived strengths and weaknesses. Have fun!
Any must-read blogs we've missed? Let us know in the comments below!
Efficient Social Media Communications With Swat.io