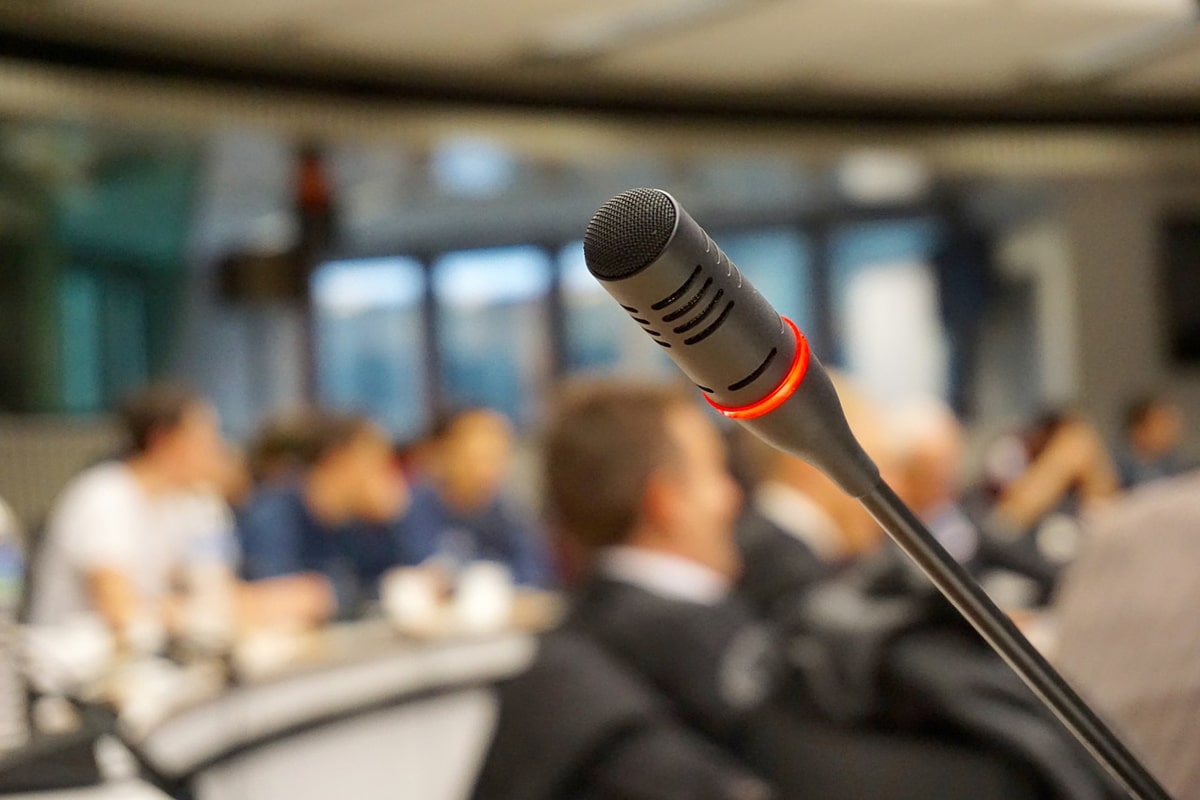 9 Digital Marketing Conferences to Attend in 2016
Digital marketing is hard to master. Why? First of all, because of its complexity. Digital marketing encompasses social media marketing, UX, SEO, conversion rate optimization, content marketing, etc. Each of those is intricate enough to be delivered as a standalone marketing service.
Secondly, the world of digital marketing is changing rapidly. What works today, will probably be obsolete in 6 months. Therefore, you need to keep yourself up-to-date with the latest trends and what better way to do so than by attending conferences and listening to what digital marketing thought leaders have to say? Here are some of the biggest European conferences and events that you really should be attending by the end of 2016.
Primary focus: Facebook Marketing
All about the latest trends and innovations in Facebook Marketing
Learning hands-on from the industries' best practice marketing campaigns
What's hot in Instagram, WhatsApp or even Snapchat?
30 speakers from Germany, Austria & Switzerland.
Primary focus: The Digital Revolution
How to build your company's digital DNA and foster innovation

Cross-channel marketing in a fragmented digital world

Why you should put customer first and advertising last

Which digital channel will offer the biggest opportunities for brands in 2016 and beyond?
42 speakers from international companies including Virgin Media, Vodafone, Airbnb, The Guardian, M&C Saatchi Mobile, etc.
Primary focus: Search Marketing (SEA, SEO, SMO)
How to design a website that's visible in search engines

Winning social media strategies

The future of mobile search

The new challenges of distributing content and how to overcome them
60 speakers from companies including Google, SEMRush, Microsoft, Prisma Media, etc.
Primary Focus: Content Strategy
How to adapt content for an omnichannel user experience

How to create a global content strategy

Metrics for a continuous improvement process

The content lifecycle or how to create content that meets business goals and user needs
Speakers include content strategists, user experience designers, documentation managers and other content professionals.
Primary Focus: Digital Marketing
Managing the explosion of customer data that digital and social provide – analysing this data, using it to personalise communications

How to create a digital strategy that fits new digital channels and devices

How to overcome financial constraints and demonstrate ROI

How to generate content marketing and engage customers

How to maintain reputation and reach new audiences
Speakers include over 30 digital marketing experts from companies like Brandwatch, FoodPanda, GSK, BBC Worldwide, etc.
Primary Focus: Performance Marketing
How to grab local audiences through a programmatic approach (programmatic advertising)

How to master SEO on all devices

Future customer acquisition techniques

The content marketing KPIs for 2017

The next steps in ad blocking
This year's speakers are yet to be announced. Previous attendees included companies like Sociomantic, Amazon, AdRoll, HP, AmEx.
Primary Focus: Social Media Marketing
The #SMWLDN 2016 Schedule will be published on July 6. However, we can take a look at some of the key topics discussed during the 2015 conference:
The evolution of influencers

How to use social CRM to grow customer value

The future of social storytelling
Past speakers included social media marketing professionals from companies like Twitter, Facebook, BuzzFeed, etc.
Primary Focus: Conversion Rate Optimization
How to create better A/B tests

How to collect meaningful data for conversion optimization

Top optimization mistakes and what to learn from them

Conversion techniques for omnichannel buyers
Speakers include professionals from companies like Conversion Factory, konversionsKRAFT, 500 Startups, AG Consult, etc.
Primary Focus: Digital Marketing
The final agenda is not yet available but Marketing Summit promises to bring together marketers from a range of industries to tell their success stories.
What are the impact and potential evolution of online communities?

How can agencies stay relevant in an ever faster-changing environment?

How can marketing teams use video and tap into this popular channel of content marketing?

What role is big data playing in the evolution of B2B sales?
In 2015, some of the top speakers included Yancey Strickler, Samantha Barry and Michael McAvoy.
Primary Focus: Social Media Marketing
The agenda and the speakers are yet to be confirmed. Past featured speakers include professionals from companies like Twitter, BlaBlaCar, YouTube, McDonald's, etc.
This was our list of important digital marketing conferences that you definitely shouldn't miss in 2016. So, which one have you picked? Share your thoughts with us in the comments section below.
Efficient Social Media Communications With Swat.io