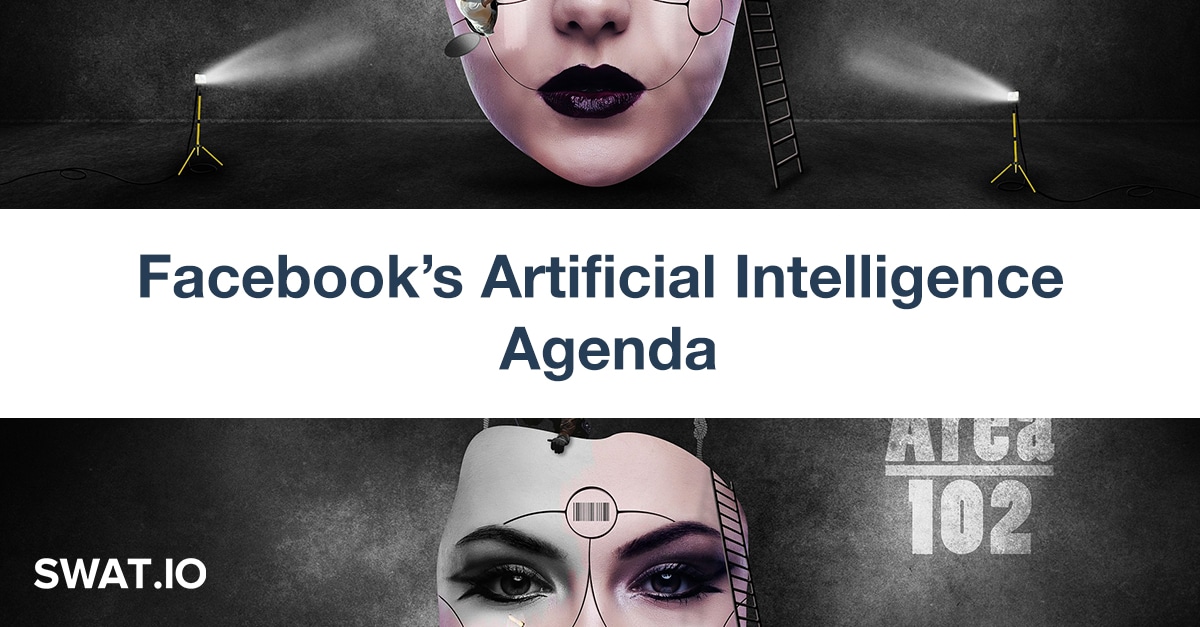 Can Artificial Intelligence Make Facebook Future-Proof?
The basic idea behind a social network relying on artificial intelligence to improve its services is pretty straightforward. An AI that has access to an immense amount of information that would make "big data" sound like a diminutive could cater more easily to the customers' needs. Moreover, an AI-powered social network would be able to anticipate user actions, a fact that would ultimately improve people's perception about the product (or platform).
The world's biggest social network can't miss a chance to tell everyone just how much better its products and apps will be thanks to AI. Artificial intelligence is on the company's agenda on a regular basis, and advancements are developed or announced periodically, either at Facebook's own events or other major conferences. In this post, we'll take a look at the recent highlights in terms of AI, as far as Facebook is concerned.
AI: The Main Focus of Facebook's 50th Hackathon
When Yann Lecun, the head of Facebook's AI Research group (FAIR) asked Vincent Cheung, Facebook's AI demo team lead to come up with more demos of the work being done in AI at the company, the latter saw it fit to bring this topic into focus at the social network's 50th hackathon, an event that took place back in January.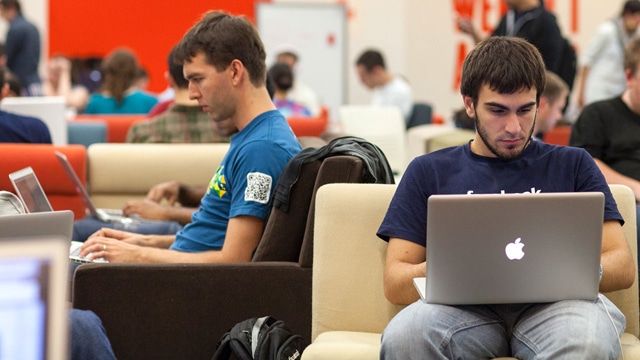 "People don't even know what we can do," stated Cheung in an interview with Fast Company. "If you already know what you can do, it's easier to find the answer. So try to get more heads thinking about AI . . . exposing them to the current state of the technology that we have. Let them play with the technology. And then unleash 12,000 employees to come up with new ways" of integrating AI into Facebook's apps. The focus, as always, is on Instagram, Messenger, and WhatsApp, as implementing AI-driven customer service into these would save Facebook a lot of time and money.
Chatbots – Conversational UI & the Future of Online Interaction
Download our eBook and learn about the history of chatbots, the most relevant messaging platforms, innovative use cases and best practices from international companies. We've included interviews with 5 experts in chatbots and conversational UI. Find out how chatbots are changing online interaction for both individuals and businesses!
M: From Spy Movie Character to AI-Powered Personal Assistant
Facebook may not have thought of M, the Head of the Secret Intelligence Service in Ian Fleming's James Bond book and film series, but the resemblance is still there. The virtual assistant launched exactly a year ago was created by the social network in response to Apple's Siri and Microsoft's Cortana, but this spring it became so much more than a regular digital helper.
Not only is it different from other virtual PAs in that it's powered by Facebook employees known as M trainers,but it's also the driving force behind Messenger chatbots. This is a topic we'll discuss in great detail in our upcoming eBook, so stay tuned! In the meantime, let's have a look at what other innovations the company has brought to this field.
Facebook's Artificial Intelligence Can Build Artificial Intelligence
In May 2016, the social network demonstrated once again just how ambitious its software engineers are by unveiling an AI capable of building another AI. The need for Flow, as this tool is called, raised from the fact that while ideas to create AI are easy to come by, testing each and every machine learning model took up to 60 days. Flow has made a lot of people's lives easier, as it can test up to 300,000 machine learning models per month.
With a technological advancement like that, you'd think that in the near future, all of Facebook's engineers will go home and leave artificial intelligence handle all their work, but that's not the case, or at least not yet. Since the time-consuming task of testing models is now handled by Flow, engineers can now dedicate more of their time and attention to coming up with new ideas for AI.
Shocker! Facebook Used AI to Get Rid of Clickbait and You Won't Believe What Happened Next
Last week, the social network announced that its users' News Feeds will be clickbait-free, and this is yet another achievement that wouldn't have been possible, or at least would have been a lot more difficult to implement without artificial intelligence.
This move wasn't met with applauses by everyone, and some even went as far as to ask Facebook to bring clickbait headlines back, not necessarily because they were the target audience of those tabloid headlines, but because they feared that sarcastic titles made by genuine publications would also be catalogued as spam.
What Challenges Will Facebook Face in the Future?
While every big player in the tech industry seems to invest in some form of AI, Facebook's greatest threat is currently represented by Apple, who has made its intentions clear regarding this technology through the $200 million acquisition of Turi, a Seattle-based machine learning and AI startup. According to Tim Cook, Apple's CEO, the focus will be on improving the customer experience, so it shouldn't surprise anyone if the company decides to expand its AI assistants beyond Siri.
At least Microsoft doesn't pose a threat just yet, as its latest venture into artificial intelligence turned into a catastrophe in less than 24 hours since launch. Amazon Echo, the entertainment-focused AI smart speaker that hosts the Alexa voice service, hasn't even managed to make a dent in Apple's Siri or Google Now, and despite its potential it will probably fade away the same way that Amazon's Fire Phone did. Unlike Microsoft, Apple and Google, who seem to take a simplistic approach to artificial intelligence, Facebook has the potential of integrating AI with VR and messaging in what promises to be the ultimate social network.
Efficient Social Media Communications With Swat.io