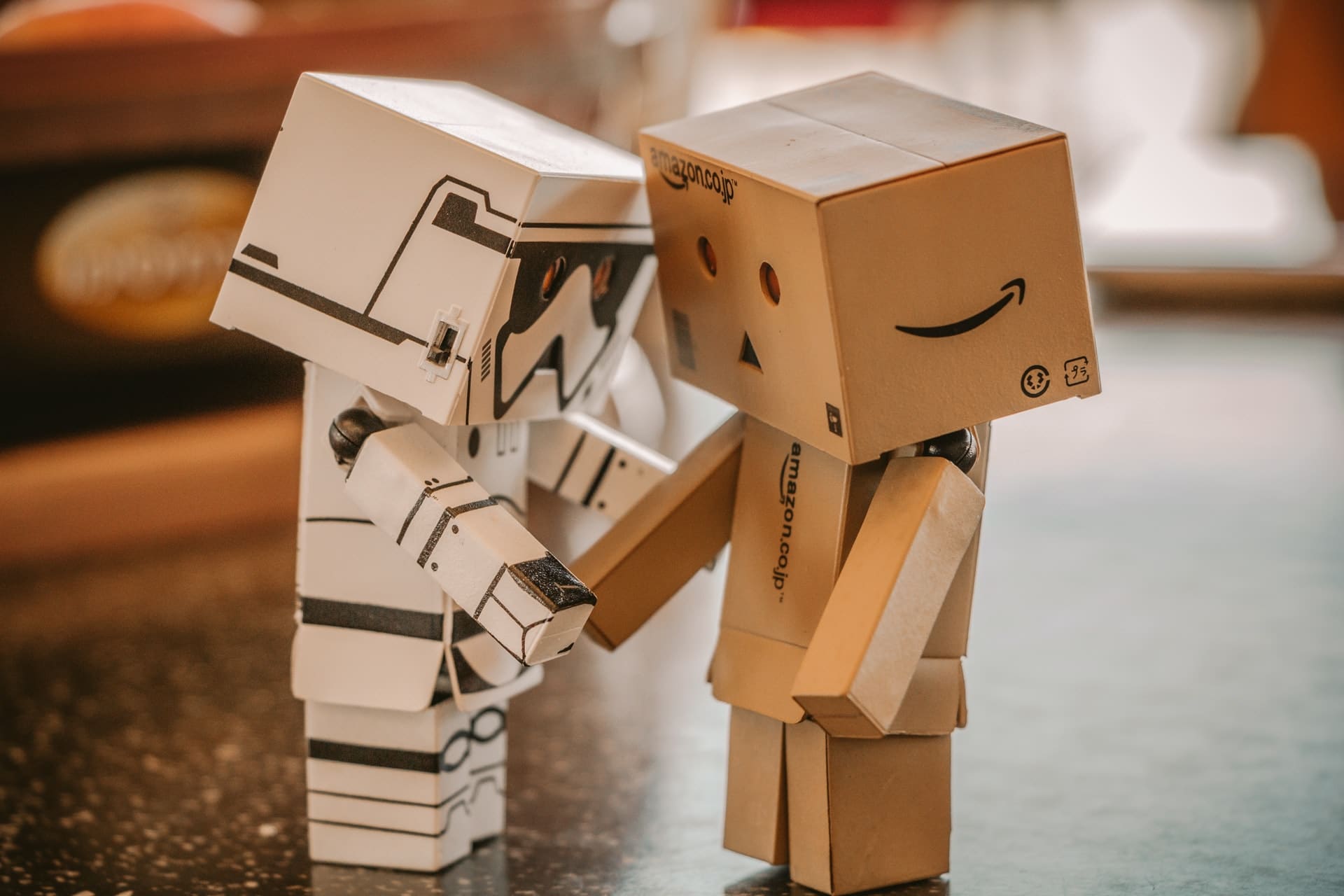 How to Design a Chatbot That Your Clients Will Love
Chatbots have been around for a while, but many companies are only just starting to discover their advantages for both digital marketing and customer service. Tools such as Manychat and Chatfuel give you a chance at designing bots that can do a lot more than just greet visitors to your website, or ask a couple of stale questions. Contrary to what you might expect, they are also super easy to use.
Nowadays, no coding skills are necessary to create your own Chatbot. You should however pay attention to some simple guidelines in order to fully reap their benefits.
Why you should create a Chatbot for your customers
There are several reasons for using a Chatbot:
Chatbots don't need evenings, nor weekends. Consequently, they allow for more or less continuous availability.
A large part of customer service consists of answering the same questions over and over again. By using a Chatbot, you are saving time and money, and freeing your employees from tasks than can become mundane very quickly.
Even your star customer service rep can have a bad day, if they are made of flesh and blood. A Chatbot however is always friendly, no matter the situation.
With a Chatbot, you can bundle the entire sales process in one channel, thereby decreasing the bounce rate.
Finally, Chatbots are versatile. The most well-known use case is the classic customer service bot that answers visitors' questions quickly and directly and provides guidance. If this is not enough for you, you can also have your Bot do other things.
One great example of this is Lecker's Chatbot that doesn't simply answer questions, but sends out recipes too.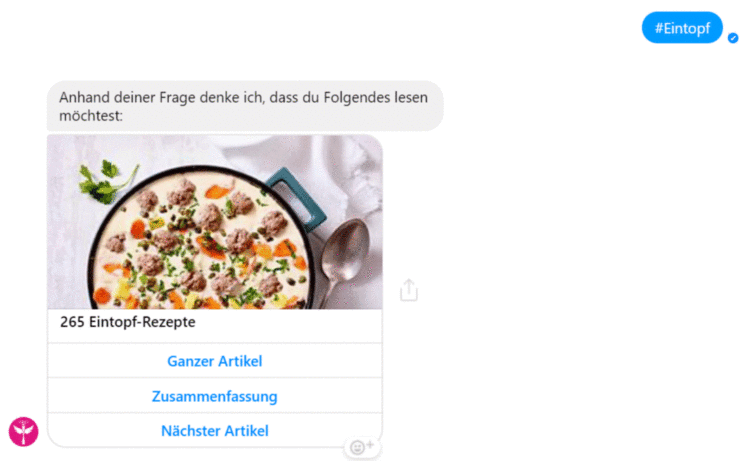 A whole other level of individualization is Sparkasse's "The Messenger", which nudges young people to use the mobile app Kwitt, a banking app. To reach this goal, a tattooed muscleman transmits party invitations, or reminds friends to pay back their debt. It is an amazing example of how extraordinary Chatbots can be programmed.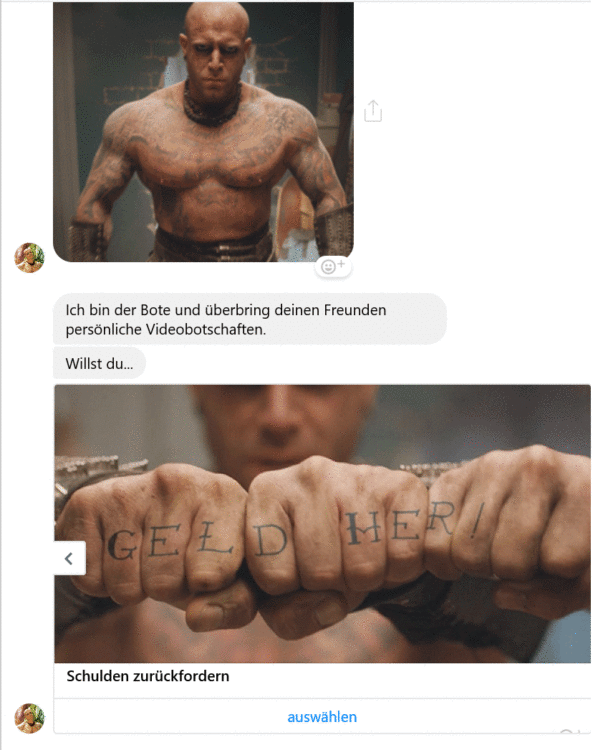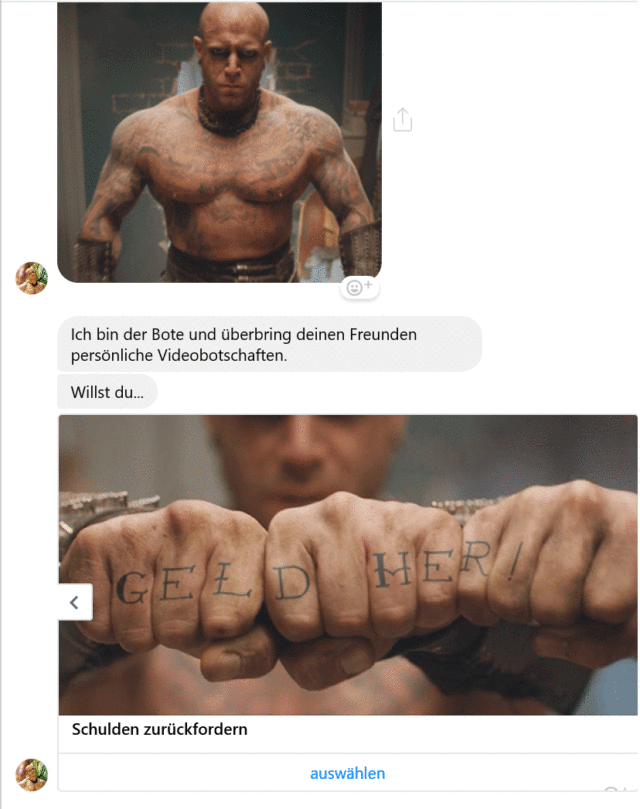 All these points amount to the reason why Chatbots are expected to grow by 25 percent over the next four years.
Chatbots – Conversational UI & the Future of Online Interaction
Download our eBook and learn about the history of chatbots, the most relevant messaging platforms, innovative use cases and best practices from international companies. We've included interviews with 5 experts in chatbots and conversational UI. Find out how chatbots are changing online interaction for both individuals and businesses!
Creating a Chatbot – Your Options
There are basically two ways of creating a Chatbot for Social Media:
Code your own Chatbot: For the most part it is larger companies who opt for this approach, giving them the advantage of being able to fully customize their Chatbot. On the downside, there is the financial aspect of hiring highly trained programmers to carry out this intricate task.

Using Chatbot tools: Even if hiring programmers to create your Chatbot is too much of a hassle or financial burden for you, you can still use one. A number of tools are around for exactly this case, allowing you to create your bot completely without coding skills. Usually, these tools offer you a set of building blocks that you can arrange at your will.
The ideal process for creating a Chatbot
No matter which way you choose to go, we recommend the following steps for setting up your Bot:
1. Decide on the type of Bot
As we have indicated above, Chatbots can adopt different roles. In the beginning of your creation process, you should therefore figure out which role is best for your Bot.
This starts with your objectives. Do you want to use your Chatbot primarily to
answer questions in customer service?
generate leads?
present new products or services?
close sales?
Take your time for this step, because it hugely influences how your Bot will be constructed, and what it will be capable of doing.
Depending on the use case, you can decide whether the Bot should only be active in conversations, or send out broadcasts to users (provided they have agreed to that).
2. Choose a platform
Once you have decided what your Chatbot should accomplish it is time to choose its workplace. Apart from Chatbots on company websites, the most well-known ones are Messenger Chatbots, with WhatsApp Chatbots gaining in popularity steadily. You can also use Bots on Twitter.
It is key to consider where your (prospective) customers are spending time, and what they expect to happen in those places. Chances are that visitors to your website will have different questions and desires than those contacting your company by way of the Facebook Messenger. If you are using Bots on different platforms, it is therefore important to tailor them specifically to those individual places.
3. Give your Bot a personality
A Bot is not a human being and suggesting that it is, is not a good idea. Nonetheless it is smart to give your Bot some character traits, in order to make the conversation a little more personal. Be sure to let these traits reflect your brand and target group, and be consistent. Use images to turn your robot into a charming virtual contact person.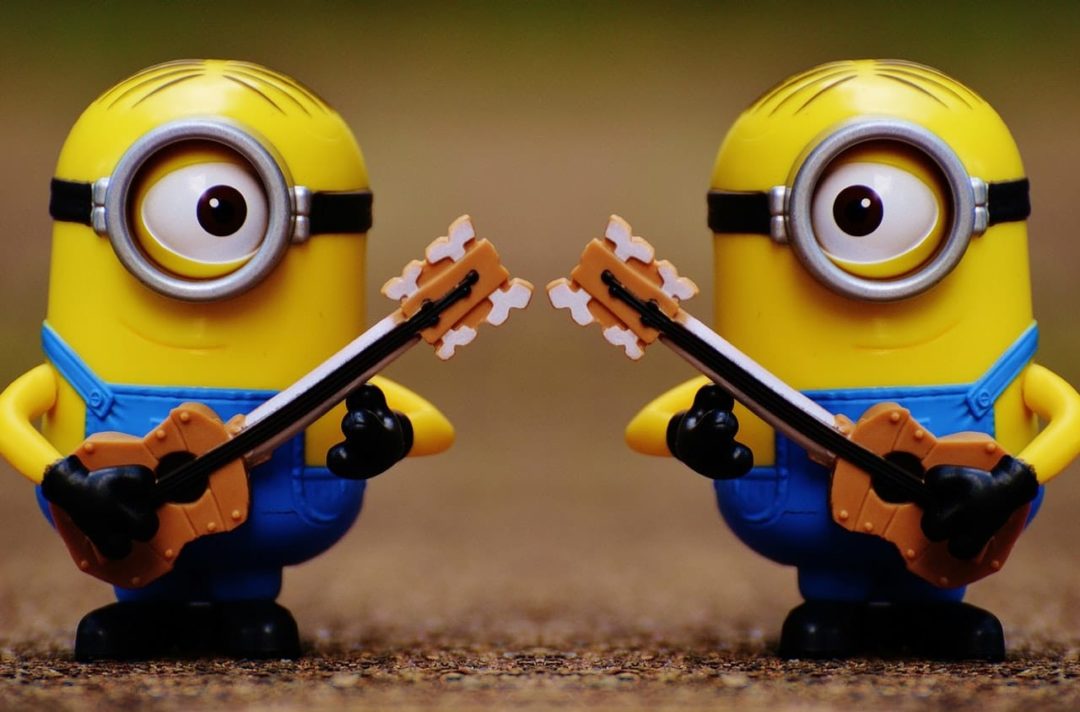 Feel free to work with contrasts. The muscular "Messenger" is not exactly your typical bank clerk, but his unconventional appearance, paired with some humor for good measure, are what it takes to be successful with a young target group.
4. Come up with a salutation
The first impression is of particular significance. This is why it is key to come up with a greeting message that sounds friendly and makes your visitors trust that they will receive competent help here. Adding a question at the end of your very first message is a great way of encouraging the conversation and avoiding a communication breakdown.
5. Set up the flow
This step is likely the most demanding part in creating a Chatbot. Here you come up with different conversational sequences that ideally foster a positive user experience.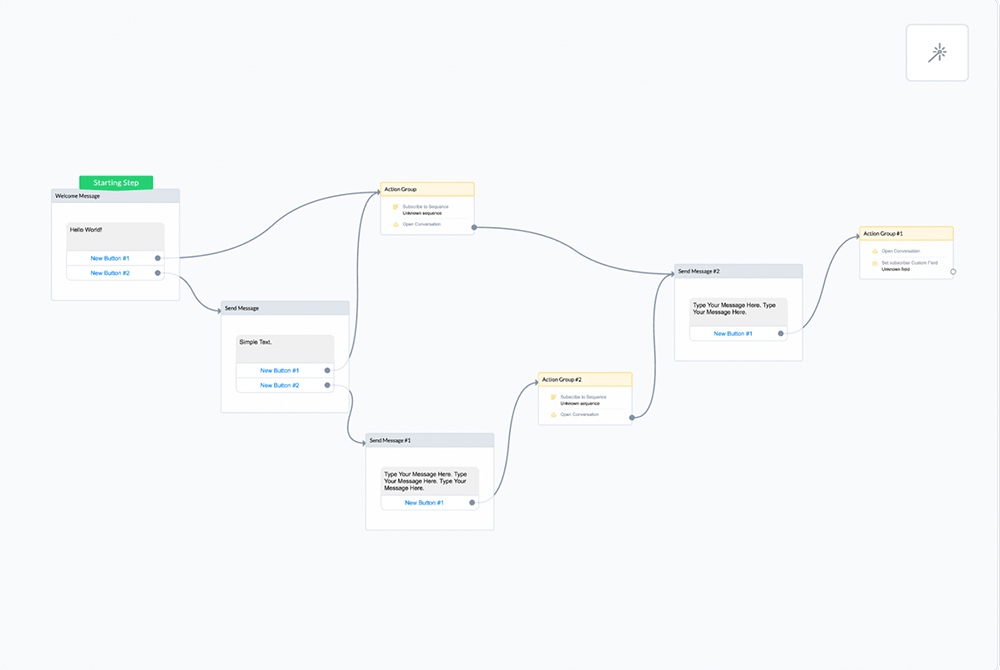 Ideally, you follow these steps:
Collect possible questions of your customers.
Collect the best (!) answers to those questions.

Construct various conversation sequences based on these questions and answers. Use tools such as Google Drawings or the corresponding features provided by ManyChat and Co.
How exactly these sequences can be created differs from tool to tool. Generally, you can decide how the Chatbot answers by means of keyword rules.
Pay attention to the following tips:
The goal should be to provide the information your users desire, in the quickest possible way, in order to foster a great Chatbot User Experience. If the conversation takes too long, the bounce rate might go up.

Avoid conversational dead ends. Above all, this means to give customers the option of switching over to chatting with a real person, if your Bot has nothing more to offer – ideally, before it is out of words. You can set up standard messages for this case.

Vary the standardized responses, keeping the conversation lively.
Sprinkle your conversations with a pinch of humor. How exactly you best put this into practice is of course strongly dependent on your brand and target group.
6. Add visualization to text
Providing answers in text alone is getting old fast. This is why Bot creation tools give you the option to add images, videos, and emojis to your conversation sequences.
Pay attention to a feel-good user experience and don't forget the seemingly small things, e.g. the loading time of a GIF. In any case, don't overdo it. In customer service, users primarily want answers to their questions, and not a slide show. Keep this in mind when setting up a Chatbot.
7. Use Call to Actions
A Call to Action at the end of a Chatbot conversation directs the user where you want them to be – whether that's making a reservation, or signing up for your newsletter. You can also forward them to your online shop or your website like this. Keep in mind to always leave a way for the user to come back to the starting point, in case they "get lost" somewhere in between conversation sequences.
8. Test your Bot
Before putting your Bot to work, you should test it thoroughly. First and foremost that means testing for possible misunderstandings and dead ends in the communication process. Bot generation tools usually provide ample opportunity for testing, as well as live previews.
Great Chatbots steadily evolve to be better
The growing popularity of Chatbots in recent years is not least due to the fact that they are a lot more capable of dealing with various inquiries than just a few years ago. Advanced ones are even able to learn and thereby continuously optimize the conversation sequences on their own.
Along with better Chatbots come heightened user expectations. A Bot that only provides a small number of options quickly leads to disappointments and the desire to speak to a real person.
It is all the more important to not just leave it at putting effort and diligence into creating your Chatbot, but to continuously update and optimize it as well, in order to fulfill your target group's expectations and wishes more effectively. As a result, your virtual employee will be a great conversationalist in no time.
Efficient Social Media Communications With Swat.io