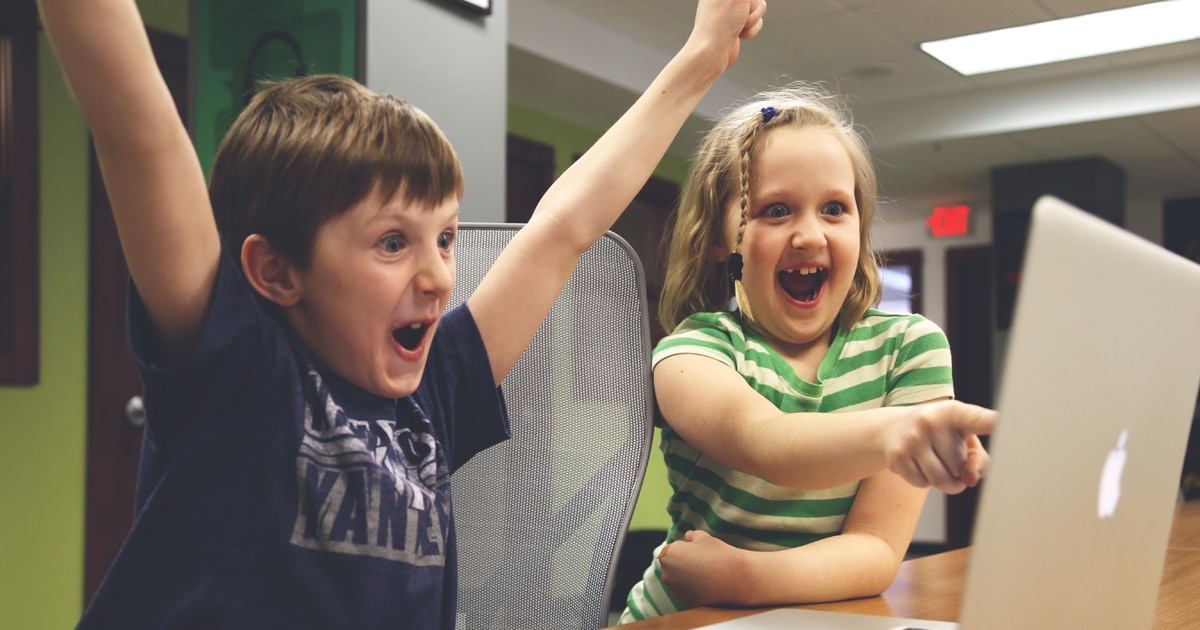 Facebook for Dummies
This Facebook for dummies article highlights the key features of the most widely-used social media channel and their benefits for businesses.
Facebook started out in 2004 as a social network for college students. Nowadays, it is the most widely-used social media channel with over 1 billion active users and constantly shaping online interactions. Facebook has been connecting friends and family members, as well as bridging the gap between brands and their audiences, thus taking the way we interact online to a whole new level.
Key Statistics for Your Business
How Can You Use Facebook?
There are many features that go beyond the individual user's page to brand pages, events, groups, as well as a messenger service.
Groups
Users can organize discussion groups around any topic or event of their interest with varying levels of privacy
Events
They allow users to organize around a point in time, with the option of making the event public, private, and somewhere-in-between the two.
Pages
Pages are the primary way for businesses to represent themselves on Facebook. While similar to Personal Profiles in look and feel, Pages offer loads of additional functionality – analytics, reporting, access control, advertising, etc.
Facebook Messenger
It is a combination between email, instant messenger, and Facebook messages. This is a stand-alone app on iOS, Blackberry, and Android devices, but it also integrates across the Facebook app and web experiences.
Facebook for Dummies Strategies for Your Business
Content
The News Feed is Facebook's most central piece, bundling and presenting content of friends, pages etc. individualized to each user's personal preference. The News Feed is controlled by algorithms which factor in how users interact with content. Every piece of content you post creates an opportunity for you to engage with your audience in a specific and valuable way.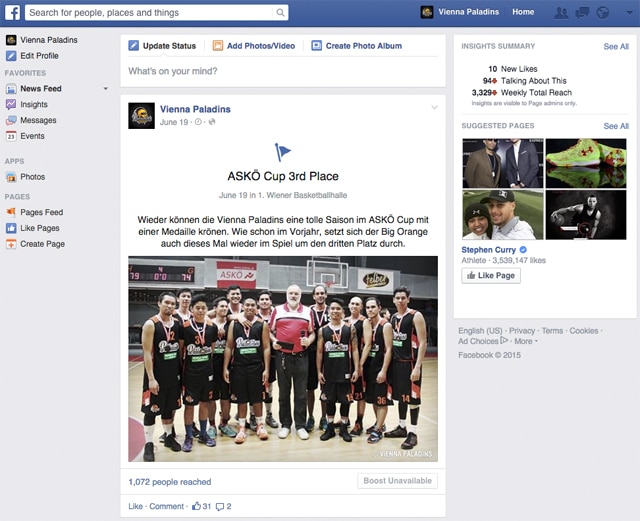 Use visuals. Posts that contain images receive 53% more likes, 104% more comments and 84% click-throughs than posts that just contain text.
Keep it short. Keeping your posts below 250 characters can get you 60% more engagement. You can even get up to 66% more engagement if you cut it down to less than 80 characters.
Posts that end with a question get 100% more comments, according to a study by HubSpot.
Post Timing
It's very important to know when to post your content on Facebook in order for your audience to actually see your posts. In that sense, statistics say that many Facebook users check the social media channel on their lunch breaks and after dinner. However, it's always good to test whether your audience is checking Facebook after dinner in search for content or just for the fun of it.
From Zero to Hero: The Social Media Marketer's Strategy Kit
Download the strategy kit for social media marketers who want to stay on top of their game. Use the actionable steps, tips, tricks, and guidelines to take your brand and business from 0 to hero on social media. The kit is accompanied by ready-to-use templates to help you define, implement and monitor your social media marketing strategy in all its complexity.
Engagement
Take the opportunity of engaging with your audience as often as possible by joining in the conversation with your customers. Cherish every social customer interaction and understand that, if your customers are reaching out to you in an attempt to interact with your brand, you owe them at least a personalised and fast response. Concentrating your efforts on the latter, will bring you success and make your customers love you and promote your products and services.
User Experience
Although the business page environment provided by Facebook is mostly preset, you need to make sure that your users follow the path that you want them to. Think about the first thing that you would want them to do once they've landed on your page and make sure the info and all the other elements are placed front and center.
Build Trust Through Credibility
As you probably know, your customers chose you over your competition because they trust you more. And the foundation of that trust is your credibility. That's why it's extremely important that you and your team ensure a correct use of grammar and spelling, as well as triple check sources and news before sharing them online.
Facebook for Dummies Tips & Tricks
Provide Immediate Replies
…if you're looking to avoid an online shitstorm. Why? Because your customers are not at all happy when they get the feeling that they're not being listened to. Furthermore, they expect things to happen much faster on social media than on email for example. Fast responses make them happy, even if they were actually complaining about something an hour ago.
Don't Be a Spammer!
This includes sending mass-event invites and messages and invitations to like your brand pages from your personal account. Always place value and quality before quantity and put your customers first.
Use @Name
By putting an @ and then typing the name of another public Facebook page or user, you can directly link to their Facebook page, which also notifies them that you're mentioning them or talking about them. This however can't be used for private users unless you are replying to a comment that they previously left on your page.
Constantly Check Your Inbox
Your customers will surely reach out to you via Facebook messages. Many of the latter could be related to customer service issues that need immediate attention. This section functions like an email inbox. Therefore, keep it neat and tidy!
…And Your Notifications
The notifications box shows you the most recent likes, comments, wall posts, etc., on your brand's page. This is particularly useful when tracking your community's activity.
Mind Your Posting
You can opt for using social media management tools which allow you to post from them to Facebook. The interaction over social media posts can be monitored via social management tools.
Schedule Posts
This can be done from within Facebook's interface, with the condition that, if you are sharing linked content, the latter must be already live on the web. Scheduled posts will appear only to the moderators in the "Activity Log".
This was it for our Facebook for Dummies article. Can you think of any other important Facebook features or tips? If yes, share them with us in the comments!
Efficient Social Media Communications With Swat.io