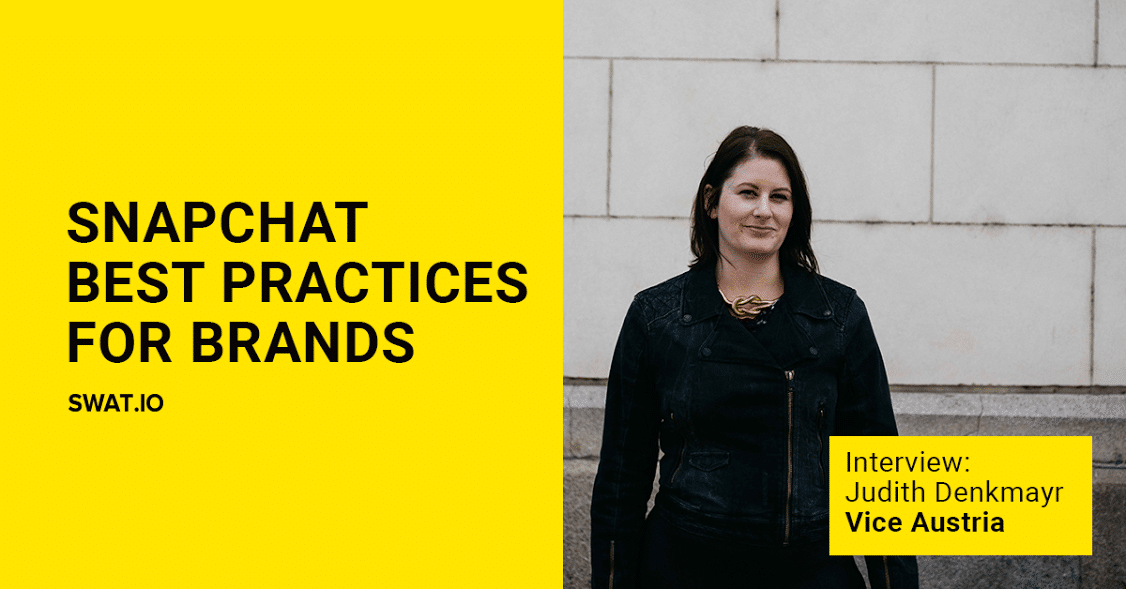 Judith Denkmayr, VICE: "How Snapchat Marketing Works for Agencies and Brands"
As part of our latest eBook on the psychology of Snapchat marketing, we recently sat down with Judith Denkmayr, Chief Corporate Development & Communications Officer at VICE Austria, to discuss Snapchat's potential for marketing agencies and brands. Read the whole interview below and find out why your brand needs to be on Snapchat, the main steps of a Snapchat marketing campaign and how to measure its success, as well as how to use Snapchat for personal branding.
1. When did you start to use Snapchat?
Judith Denkmayr: I first tried the app in 2013 and I was absolutely confused. I chatted with a few people with the video chatting tool and with the video snapping tool, tried it a few times and then forgot about it. After a while, when a friend of mine started doing nice little snaps behind the scenes I picked it up again. Then I stopped for a while and 10 months ago I started again.
I remember having a similar behaviour when I started with Facebook. It was a nice network in 2008, Facebook had very nice features but there weren't too many friends there. Then I explored all the social gaming stuff, it was fun, and that's what kept me on the platform. It was similar with Snapchat. I love the lenses. I was thrilled about the My Story feature because it gets you a broader approach to people and also about all the fun stuff. There are many people using Snapchat now, they do lots of different things and all that content is interesting.
2. What convinced you to start using Snapchat for marketing purposes?
Judith Denkmayr: The first case we researched 2 years ago was the famous Audi case. They did a Snapchat campaign in combination with the Super Bowl. For me the question has always been: "How do I get the audience to know that I'm on Snapchat?" Of course you can put this on Facebook, in the email signature, print it on a flyer, put it on the website but this doesn't guarantee that it will work. The idea of combining this with a TV campaign and putting all the strange and funny content on Snapchat made me think that it totally makes sense.
The Blueprint – Successful Social Customer Service in 13 Steps
Download our eBook and learn the 13 steps that will take you on the right path to social customer service success in no time. It's all about the strategy and we've come up with the perfect one for you!
The next case was a cosmetics company that put vouchers and codes in the snap. Users had only a few seconds to write the code down and then it was gone. That's very, very attractive, the call-to-action works and people are getting more into it. The term used here is artificial shortage and it is a great marketing tool. It's the same when you put a countdown on a website and users see that the offer expires in 2 days or in 3 hours. Online store company Zalando always uses this: "we have just 1 article left." Also, classic TV home shopping uses artificial shortage and it works.
Those were the moments when it really clicked in my head and it was clear that when you have a target group that matches Snapchat's audience, you have a channel to use. That was the moment when I thought that it can be a very interesting marketing tool.
3. What are the main steps of a Snapchat marketing campaign? Where does one start?
Judith Denkmayr: First, you have to think about the added value for the user groups, for the audience, because you don't want them to get bored. It's really easy to kick out the company's content without opening it because it doesn't come to your feed like Facebook content. Users have to put their fingers on it and proactively play it. Therefore, if you do shitty content, nobody plays it. That is why you need to think about your audience first. What do they want to see? What's interesting for them? What should my brand tell them?
"It's a huge planning process for Snapchat because you have to do it live every day."
Secondly, you really have to think about how to produce this content and where to produce it. It's a huge planning process for Snapchat because you have to do it live every day. When you have Facebook content, you come up with a plan and then you edit the graphics and the images. The clients can approve or not approve the final version. That doesn't work with Snapchat. It's not that easy to get permission from the client. Sometimes what you need to do is to build trust with the client. You have to talk a lot and, in the perfect case, the client says: "Ok, we trust you. Do your thing." As an agency, you really have to understand the client and the brand. If the company is a bit more controlling, you can create Whatsapp groups, prepare the snap, take a photo of it and then put it in the Whatsapp group to get permission from the client.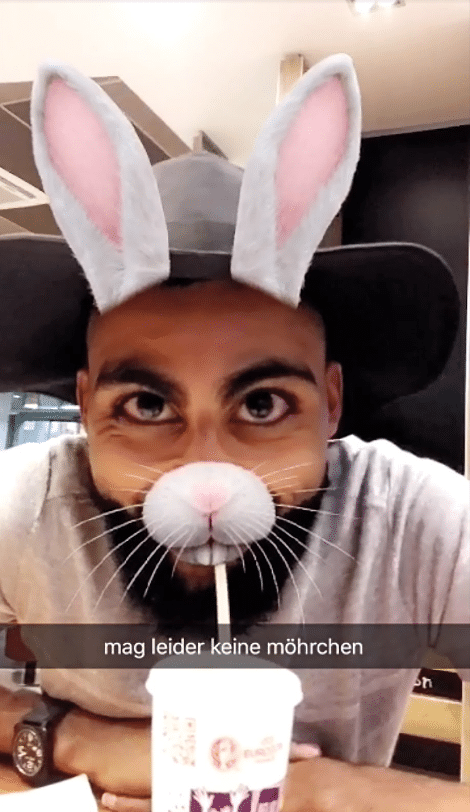 The third step is to figure out how people will know about you having a Snapchat account. Where can you communicate that? With which handle? What is the value the audience will get out of it? All in all, why should they add you? The snap codes work fine. We put snap codes on all the other social media profiles and on print. People love to play with snap codes. They have a clear outcome and understand the benefits, as opposed to QR codes that have never really taken off.
The next step involves controlling. On Snapchat, you have the chance to see who sees your snaps in the Story feature and also how many people and if somebody repeated the snap. These are Snapchat's basic analytics.
4. Since we don't have in-depth analytics in Snapchat yet, how do marketers measure the success of their campaigns?
Judith Denkmayr: One possibility is to see how many friends you get and another one is to measure the outcome. People who provide answers, chat with you or send you pictures. At the moment, it's quite interesting when it comes to the user generated content you get. Calls-to-action like "talk to us" or "send us a photo" work quite well.
Also, if you're doing a voucher code campaign, you can then see in the online shop how many people have used that specific code. For big brands like Sephora, this works really well because it's another step taken in the direction of exclusivity. It's like a secret club. When you have a Facebook page, anyone can look at it. When you have just Snapchat, you have to follow them and see the right snap at the right time. Otherwise, you don't get the benefits. That works like a motivator.
5. We've seen people using Snapchat for personal branding. How does that work?
Judith Denkmayr: That definitely works. I'm a fan of Arnold Schwarzenegger. We call him Arnie Schnitzel. Arnie uses Snapchat all the time. Sometimes he does French kissing with kangaroos but he's really funny. I met him once at a climate change conference and he's really an entertainer. Snapchat works perfectly for him because he can show all his charity work and make a little bit of fun through these little snippets.
There's also a German journalist who is travelling a lot. Although he's not a travel journalist but a more political one, you can see the places he visits, the conferences he attends, the people he meets. And that's also interesting because he's got an interesting life.
"On Snapchat it's not about being pretty, it's about being funny and true."
Also, I have a colleague who is our chief of content for Vice. He does a lot of content around cooking. When he does cooking in the evening, he cooks very basic stuff (pasta, sausages, etc) but he does it like a very sophisticated cook and that's funny. He understands how it works. And when I see it, I also understand why people don't put this content of Facebook. Many people wouldn't understand it. They would fail to interpret it. Evan Spiegel says that some content isn't made for being in public or for being for a long time on a website. That's the thing with Snapchat. It's just a moment, an instant that's funny and true.
Snapchat and Facebook live are more or less the same thing. Facebook live videos also bring you close to the people. Take for example the Chewbacca mask lady. This video got incredible reach, you can find it everywhere. That's good for content. It's true, emotional, nice and funny but not everything should stay. When you do a lot of things every day, it doesn't make sense. Plus, on Snapchat you get to know a part of the person that you don't get to see on Facebook.
There are all these discussions about fashion bloggers on Instagram taking 200 photos just to choose the perfect one. On Instagram, nobody believes in natural anymore. Spiegel says that on Snapchat it's not about being pretty, it's about being funny and true. Instagram is great for brands, fitness coaches, food, National Geographic while Snapchat is a little bit funny, it's dirty, it's the Wild Wild West.
6. What was the most embarrassing/funniest snap you've ever sent/received?
Judith Denkmayr: Here's one content piece that I would never post on Facebook. I was sitting on the toilet and my cat was circling around my feet and I took a snap and sent it to a friend. You just saw my feet but it was quite obvious where I was. My friend loves the cat so I sent her a snap. I would never do this on Facebook, I would never even take a picture of it. But Snapchat was ok.
And here's another thing I got. A friend of mine is politician and he was at some kind of an internal conference when one of the people there fell asleep. My friend took a photo and snapped it to me. It would have been really embarrassing to do that on Facebook but it was great on Snapchat. It was a good laugh and then it was gone.
The Blueprint – Successful Social Customer Service in 13 Steps
Download our eBook and learn the 13 steps that will take you on the right path to social customer service success in no time. It's all about the strategy and we've come up with the perfect one for you!
7. To snap or not to snap?
Judith Denkmayr: It depends. Brands that are willing to let go of control and don't fear to experiment with the tool should do it if they have a target group aged between 13 to 30.
"If you can let go of control and enjoy talking to people and like the experimenting part, you have a chance on Snapchat."
If the company that is very controlling, you cannot style it that much. The picture quality on Snapchat is not perfect so if you're really into perfect shots and pictures and big logos it's not the place to be for you.
But if you can let go of control and enjoy talking to people and like this experimental part, you have a chance there. At the moment Snapchat is a genuine and fun place to be. We really miss that because Facebook and Instagram got so professional.
To follow Judith on Snapchat, use the snapcode below or add linzerschnitte.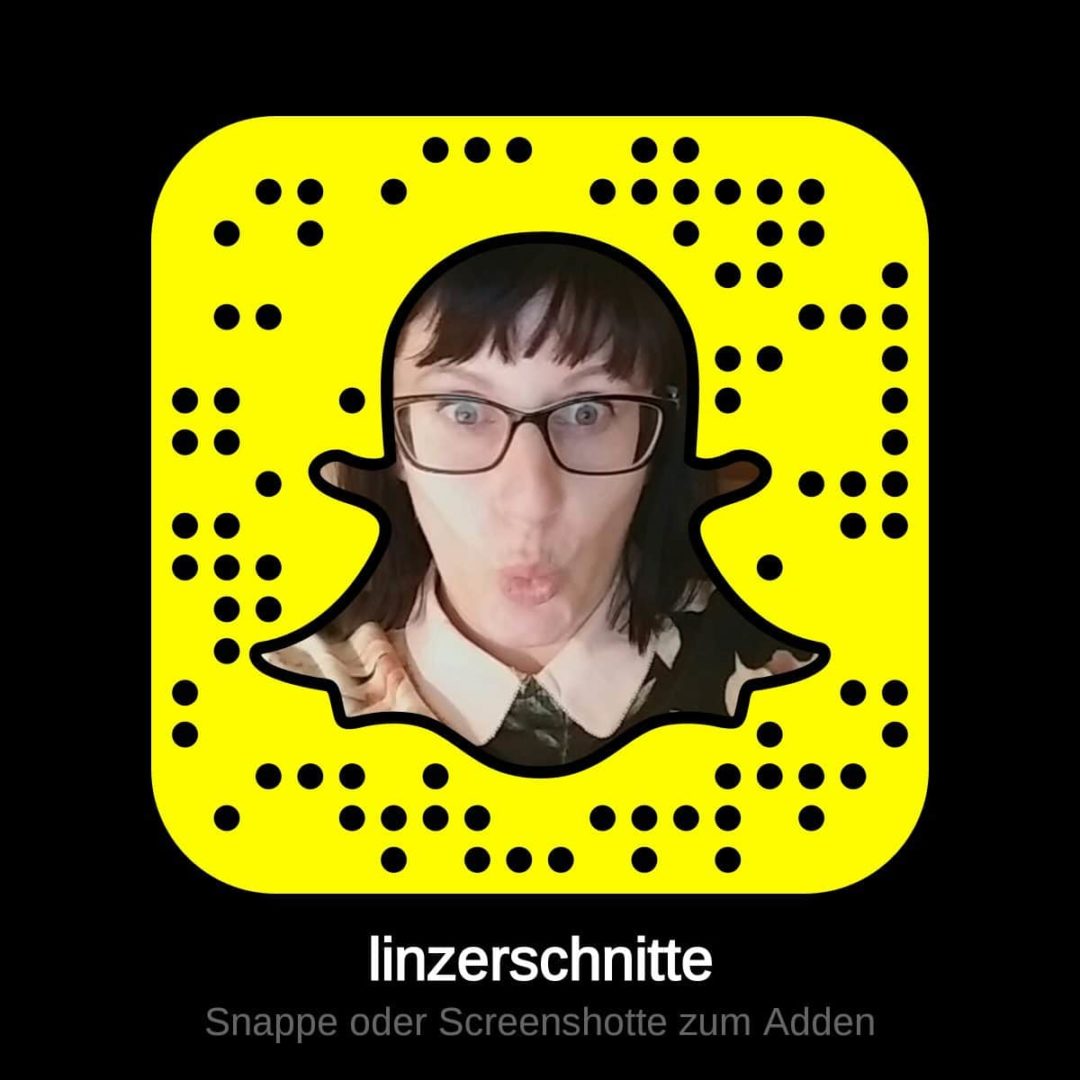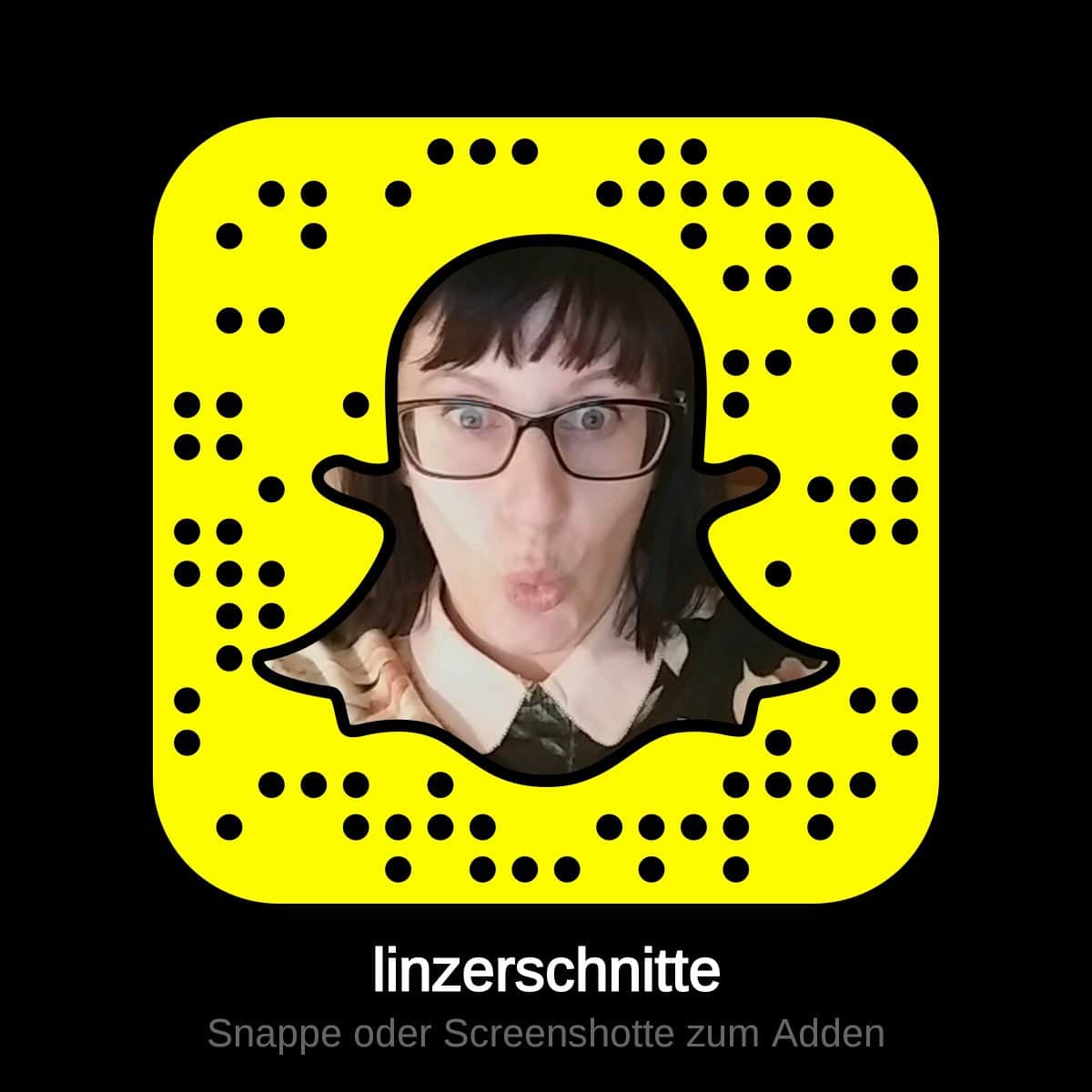 About Judith Denkmayr
Judith Denkmayr is Chief Corporate Development & Communications Officer at VICE Austria. For nearly a decade she worked as a journalist and online marketer for Austrian and German broadcasters and newspapers. In 2010, she founded the agency Digital Affairs and she has since advised companies and media outlets in content strategy, online marketing and social media communications. Since 2014, Digital Affairs is owned by the global media company VICE.
Want to learn all about Snapchat marketing? Read all our interviews or download our free eBook!