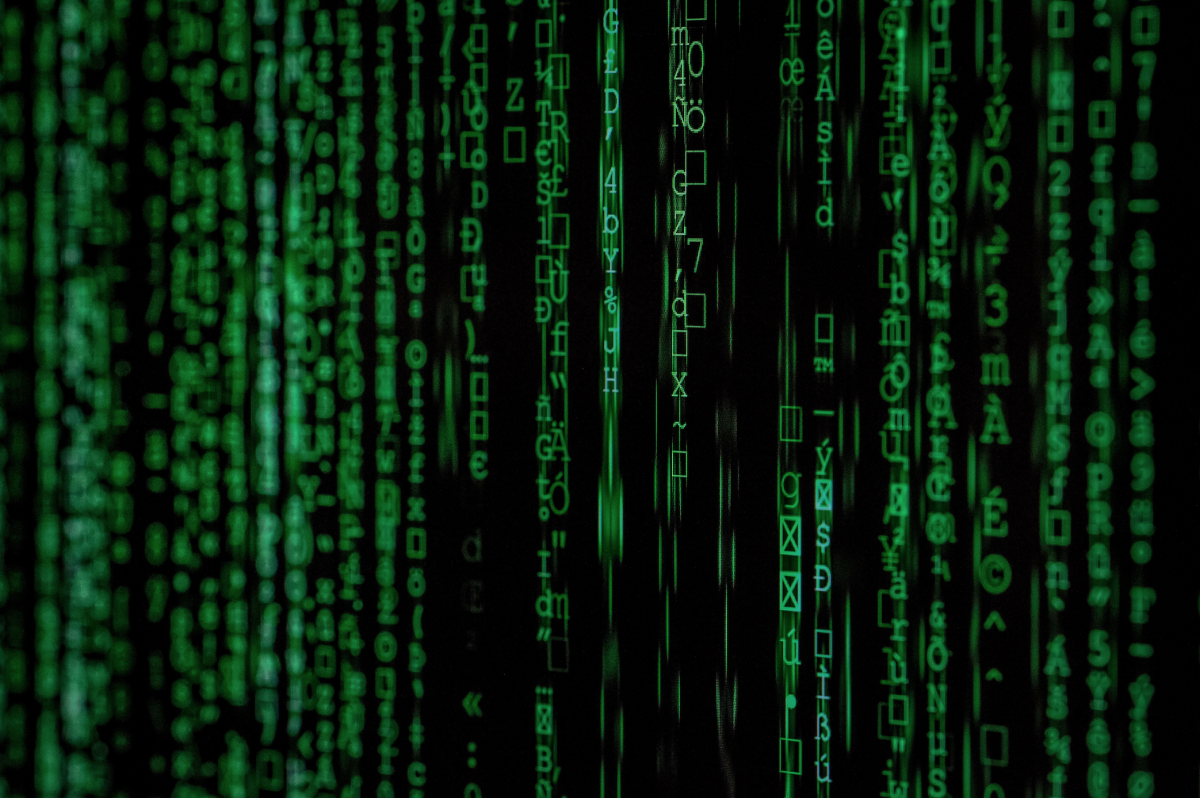 LinkedIn Algorithm Hacking – How to Increase the Reach of Your Posts
With more than 500 million members, LinkedIn is the most important business network in the world. The platform offers promising opportunities to successfully practise content marketing in the B2B area, to establish new business relations, to generate leads and to increase the public awareness of your company.
The LinkedIn algorithm defines which posts users receive in their feed: We'll tell you how it works. With this knowledge, it's easy to make your posts more visible to your target audience.
LinkedIn's four-step process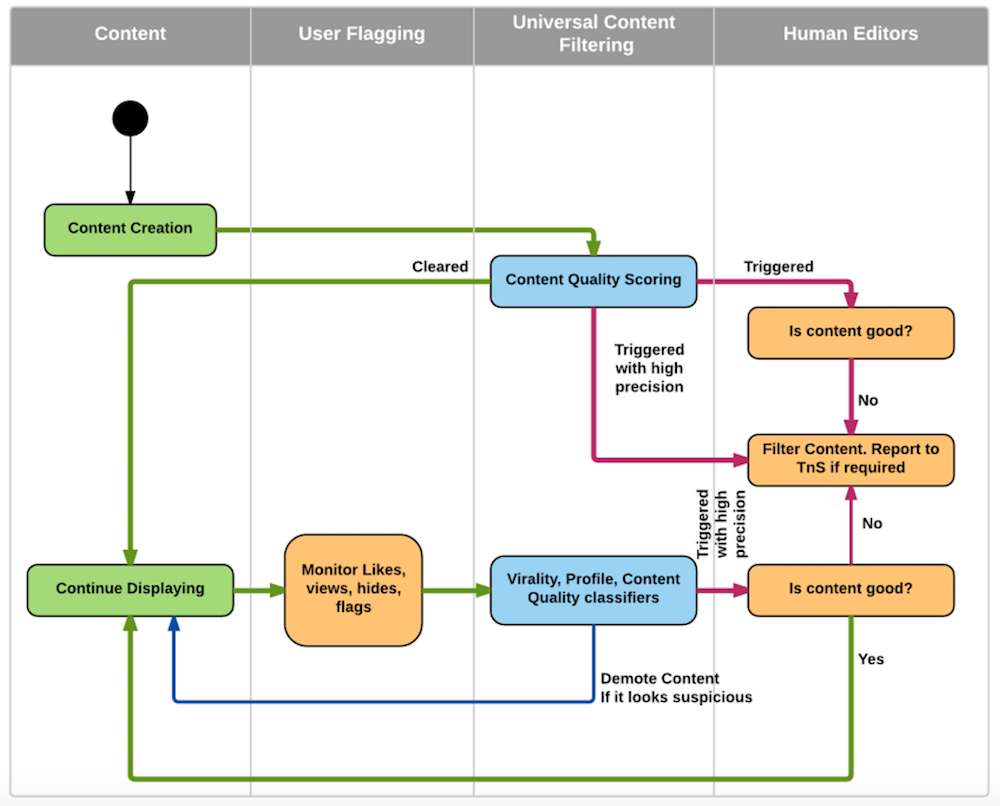 The LinkedIn algorithm is characterized by the fact that it consists of four stages or phases. Together, they define the reach of a post.
Phase 1: Assignment to three categories
Each post (whether it's text or just an image) is first classified by a bot into one of the following categories:
If the bot chooses "spam", you lose. "low quality", on the other hand, does not necessarily mean that your contribution will not progress, but it reduces the chances of doing so. A classification of "clear" is ideal.
2. Measurement of reactions
Once content has successfully passed the first stage, it is presented to a select fragment of your network. The reaction of this group to your contribution has a significant influence on how LinkedIn classifies it. Likes, shares and comments have a positive effect. If members mark content as spam, this is a clear negative signal. The same applies if they hide the post. The more often this happens, the more it affects the evaluation by the network.
Therefore, you should try to publish only relevant content. Otherwise your posts will lose reach and in the long run, your followers will lose interest in your site. This is exactly what the algorithm checks for in this second phase.
Marketing on LinkedIn has caught your interest? Download our new eBook: the comprehensive guide for ambitious companies who want to successfully implement B2B marketing in the LinkedIn universe.
B2B Marketing in the LinkedIn Universe – The Comprehensive Guide for Ambitious Companies
Download your free copy of the comprehensive guide for ambitious companies who want to master B2B marketing in the LinkedIn universe. Learn the DNA of LinkedIn's marketing potentials and all the features it provides for businesses, employers and employees. This guide will give you everything you need to setup your B2B marketing strategy on LinkedIn and get results that outperform you competition.
3. Virality measurement
Since spammers can also ensure that their posts receive many likes and comments, the next step is to search for clues about your quality as a contributor and that of your network. The credibility and relevance of your network are just as important as your own company profile.
If the rating in this "quality check" is negative, the post does not yet disappear, but slides down in the feed and is displayed less frequently. This can be changed by having many interactions: those increase the chance that the network will "upgrade" your post again.
4. Evaluation by real people
If you've always been bothered by the fact that only machines judge the quality of your posts, you'll probably be happy to know that LinkedIn uses editors, which means real people. When the content you create reaches the fourth level, editors assess the value of your post. This can have the consequence that several weeks old posts appear repeatedly in user's feeds and are actually more present than more recent content.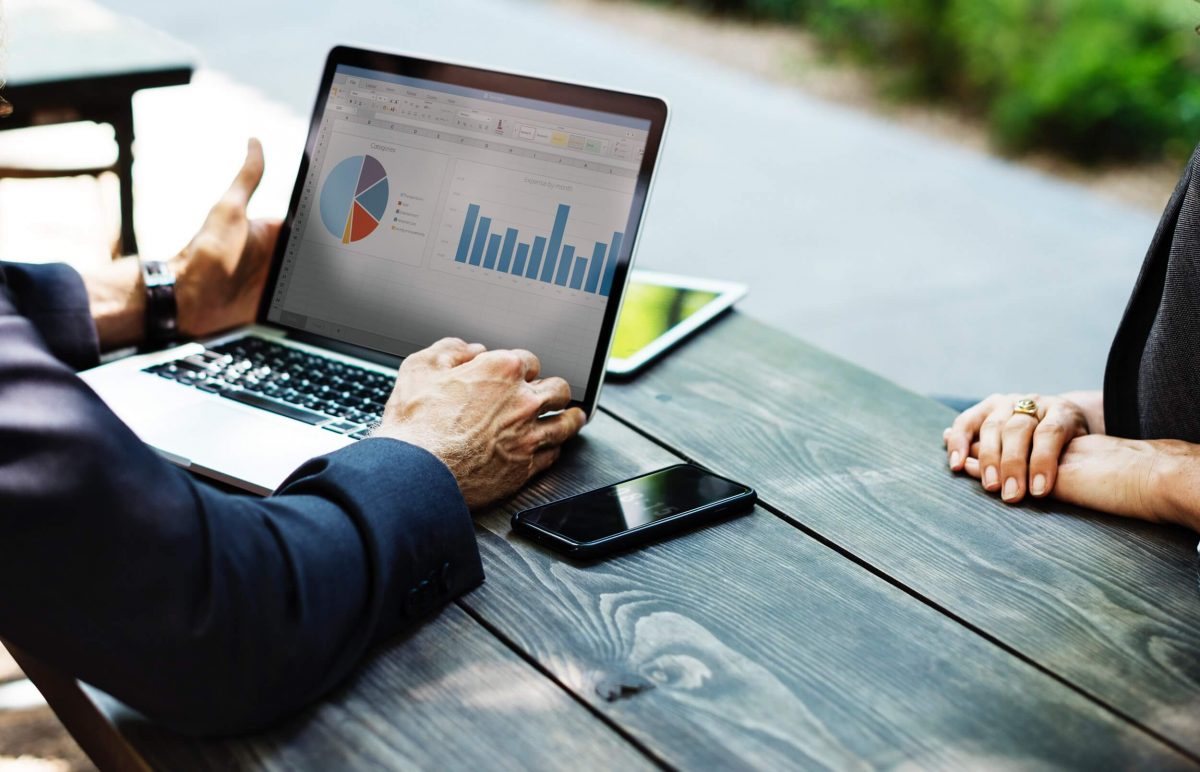 The order is not fixed
As you have probably already realized, the four phases of the LinkedIn algorithm do not strictly follow each other. Rather, it often happens that posts are downgraded and upgraded, for example, because they receive additional likes and comments.
How to use the LinkedIn algorithm to your advantage
Knowing how the LinkedIn algorithm works is necessary to actively influence the reach of your posts. The following hints will help ensure that content performs successfully across all four phases.
Look for a trustworthy network
A large network is an advantage on LinkedIn. Collecting random followers, however, is not a recommended tactic. This is because the trustworthiness of your network plays an important role in the reach of your posts.
Therefore, make sure to make contacts that are relevant to you or your company. An important requirement for this is a fully completed profile. Engagement in groups is also a good method to increase the number of followers in a meaningful way.
Your own employees are your company's best brand ambassadors! Find out in our blog how you practice Employee Marketing on LinkedIn and reach your target group.
Make sure that your posts are relevant to your readers
The quality of your content is the be-all and end-all in content marketing on LinkedIn. Always ask yourself during creating content whether it is actually relevant to your followers. On a business portal like LinkedIn, members are primarily looking for content that will help them advance in their careers. That's why the focus here should be different from Facebook marketing. The following types of posts perform well:
Tips for your career and professional development
Concrete proposals for solutions to relevant problems
Posts that link to lists
LinkedIn itself advises to include whitepapers, eBooks and case studies and to point out upcoming events.
Continuously optimize content
Apart from the focus on job-related content, LinkedIn's content creation rules are similar to those of other social networks:
Make sure your posts are easy to understand.
Ensure better readability in Pulse articles with stylistic means such as bullet points, info boxes and paragraphs.
Use storytelling to build suspense and encourage others to read on.
Attempt to arouse emotions.
Use the active voice in writing.
Especially for LinkedIn Pulse articles, the general rule should be: Don't keep it too short. Longer posts (approx. 2000 words) perform particularly well, as various analyses show.
The Art of Social Media Content Creation
Download our eBook and learn how to plan, create and distribute your social media content while measuring its effectiveness on your relevant social media channels. To ensure you don't miss out on any big social media content trend or best practice, we've also included interviews of 5 experts in this field. Find out how to master the art of social media content creation using the latest available tools and determine what type of content makes your audience tick!
Write effective headlines
It is always worth emphasising the importance of a catchy headline. After all, this has a decisive effect on whether people click and read a post or ignore it. It would be ideal to arouse curiosity in the headline and to provide a clear added value.
Include visual elements
Text alone is rarely an eye-catcher. Add images to your posts! A good dose of humour is helpful here, depending on the topic and the target group. But keep in mind that integrity is more important on LinkedIn than on Facebook. If images seem too flippant, this has a negative effect.
Improve interactions
The more users in your network respond to your posts, the better. As we have seen, even downgraded posts can be pulled out of the sink in this way. But how do you get more likes, comments and shares?
Relevance is also the most important factor here. If the content is relevant to your target group, it will get "Likes" faster and will be shared with others.
Ask readers to respond, for example by asking questions and encouraging discussions.
Be interactive yourself: By sharing other people's posts, commenting and including them on your site, you get them to return the favor.
Mention other people in posts, especially influencers. This is the ideal way to motivate them to comment on your post or to share it with their own network.
Use groups
To be successful in LinkedIn marketing, it is highly recommended to get involved in groups. Share your posts with groups to reach people who are not connected to your network. Ideally, they react to the article and/or share it.
Of course, this only works if the content of the article matches the group's interests/purpose. If the group deals with new developments in the financial sector, it makes little sense to publish an article on the opening of a vegan snack bar.
Post regularly and at the right times
Experts agree that posting frequently is recommended. There is less agreement about how often you should actually publish a post. LinkedIn itself recommends publishing one update per day on average. However, the ideal frequency depends on your network.
The same applies to the ideal time for publication. It makes little sense to post an article at three o'clock at night when 99 percent of potential readers are in deep sleep. The LinkedIn Marketing Solutions Blog advises you to test for the optimal time. The timezone in which your target group is located is an important factor here.
In most cases, according to the above blog article, three timeframes are the best periods for publication:
In the morning, before people start their work routine,
during the lunch break,
and in the evening after work.
Push posts with LinkedIn's own tools
LinkedIn Publishing gives you and/or your employees the opportunity to write and share articles. This has two advantages:
Great content not only appears in the feed, but also in additional places such as "highlights" e-mails and notifications.
Articles created with LinkedIn's own publishing tool often appear at the top of the feed.
In general, LinkedIn likes to see activity/content taking place within it's own network. Lately, it can even prove to be a disadvantage to provide posts with links that lead to platforms outside the LinkedIn cosmos.
To integrate LinkedIn into an overall marketing strategy, however, a social media management tool such as Swat.io is recommended. Such tools allow you to schedule and automatically publish content for different channels and times. You can also reply directly to comments and messages on Facebook, Twitter and many other social networks via a central ticket inbox. This makes it easier to promote and analyze interaction across platforms.
Use analysis options
To test the relevance of your posts and the effectiveness of individual elements such as headlines or photos, LinkedIn's own analysis tool can be of great help to you. You can also use it to test which times are best for publishing.
It takes a little practice to learn how the LinkedIn algorithm works
The function of the LinkedIn algorithm has its peculiarities. That's why it's a good idea to deal with those before you start content marketing on this network. There are two things you should always keep in mind:
Ultimately, the relevance of content for the target group is crucial. Only if this is a given and posts are of interest to your network, you can use the LinkedIn algorithm to your advantage.
Successful content marketing requires engagement. This includes regular publication, communication with the members of your network, being active in groups and even commenting, liking and sharing the posts of others. If you support other LinkedIn members in solving a problem, they often return the favor at the next opportunity.
If you follow these hints, chances are good that LinkedIn will become a valuable part of your marketing strategy in the long run.
Efficient Social Media Communications With Swat.io