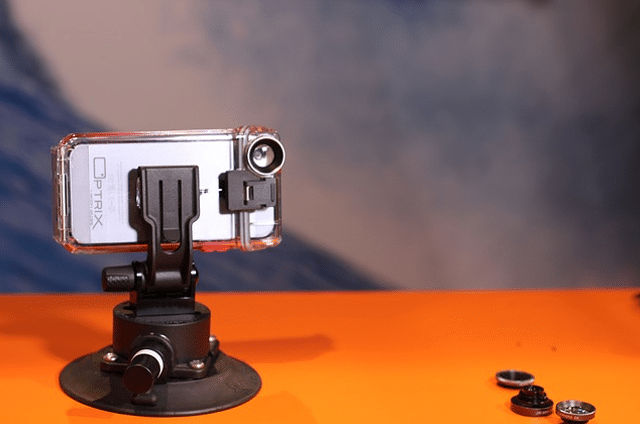 How to Promote Your Business via Video Marketing
What businesses need to know when considering going for a video marketing strategy
Marketing professionals have named 2015 "The Year of Video Marketing," as more and more businesses are set to find ways to use this channel in order to reach customers. Not only do videos stand out on social media, they also give customers access to information in a concise and appealing way, without overwhelming them with chunks of text.
Here are a few steps that businesses looking to promote themselves via video marketing could follow in order to streamline the process:
Choose Your Social Video Platform(s)
This should be the first step because depending on your audience and the social video platforms that they're using, your videos will need to follow some guidelines.
For Youtube, make sure you keep your videos under three minutes and pay attention to quality. Unlike Vine or Instagram where visitors usually focus upon creativity and less upon quality, YouTube visitors usually expect to see some production value.
For Facebook, the average length of videos uploaded to the social network is 44 seconds. You can use Facebook videos to directly promote your products and services, encourage fans to share their best experiences with your product, as well as send personal messages to fans.
For Twitter, you should know that, usually, Tweets with native video see higher engagement rates and a larger number of video views. With Twitter's video-streaming app dubbed Periscope you can broadcast live videos.
The Art of Social Media Content Creation
Download our eBook and learn how to plan, create and distribute your social media content while measuring its effectiveness on your relevant social media channels. To ensure you don't miss out on any big social media content trend or best practice, we've also included interviews of 5 experts in this field. Find out how to master the art of social media content creation using the latest available tools and determine what type of content makes your audience tick!
For Instagram, keep your videos around 15 seconds in length because these are the ones seeing the highest click-through rate. You can use Instagram to tell your story, show off your brand, product, or service but remember to create content for your audience, and use hashtags to reach them.
For Vine, it is less about high video quality and more about the story you are telling, since many people head to Vine in search for interesting, innovative content. If your business can tell its story in a creative way on Vine, chances are you will be benefiting from well-targeted success using this social video channel.
Come Up With A Plan
As part of the pre-production stage, make sure you write a script or storyboard before you actually start shooting your videos. You may not understand the need for this in the beginning but it will save you precious time during the editing process. Also, placing a call to action at the end of the video where you ask your existing as well as your potential customers to follow, like, subscribe, share, comment, buy, etc is as important as writing a good script.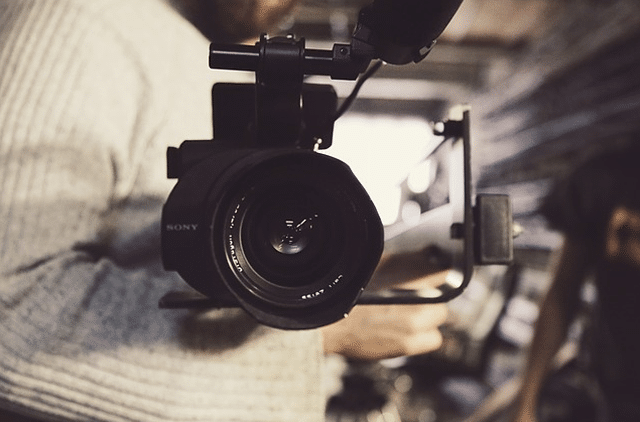 Image source: Pixabay
Types of Videos You Can Create
Here are some ideas on what your video could be about:
A demonstration of your product or service by showing customers how it works.
Testimonials from happy customers who have used your product or service to solve their problems and improve their lives.
Your staff. Introducing your employees can actually represent a simple way of showing your dedication, passion and commitment to customer satisfaction.
A video tour of your office or business location.
A request for your customers to take a poll or a survey, in order to show them that their opinions matter.
Show Off Your Personality
Don't make a video just for the sake of making a video. Take advantage of the fact that video is the next best thing to being face to face and add personality to your content in order for your potential customers to take a glimpse at the human side of your business. This helps build trust and relationships with your audience faster.
Furthermore, you can provide your customers with an inside perspective of how you and your employees work as well as the types of activities that occur on a daily basis. This way you have the ability of showcasing your business's personality that is more often than not reflected in your employees and internal environment.
Create an Experience
Similar to a good movie that can take you to other places, a well done marketing video can also create an experience for your audience by taking them on an unexpected journey.
As an example in this sense, Chipotle's first national TV ad in the restaurant chain's 18-year history was the full version of a 2 minute, 20-second animated video that got more than 4 million views on YouTube.
[youtube http://www.youtube.com/watch?v=aMfSGt6rHos&w=560&h=315]
The Cost of Producing Video
Although it is believed that there are high costs involved when shooting a video, this should not deter you from actually make some calculations yourself. You will be surprised to find out that, with the technology we have today, almost anyone can afford to shoot a video for their business.
You basically need a computer with a video editing app like iMovie or Windows Movie Maker and a video camera. Of course DSLR's are great but you can save money by shooting the video on your smartphone.
If you already have a computer and a smartphone, you will need to do a bit of investment in some basic sound and lighting equipment. Here are some options for you to consider: a lavalier mic, an extension cable for the mic to reach to the phone, a tripod, a smartphone mount for the phone to attach to the tripod, and a cheap lighting kit.
You should not have to spend more than USD 150.
Riverford recipe boxes – all you need to transform your cooking [youtube http://www.youtube.com/watch?v=N4bMJET5RIk&w=560&h=315]
How Riverford's organic chickens are reared[youtube http://www.youtube.com/watch?v=hkB1NRr2JfI&w=560&h=315]
Video marketing may sound complicated until you actually come up with a plan and understand the steps that you need to follow in order to be successful. If you know of any other tips & tricks that could help businesses with their video marketing initiatives, share them with us in the comments.
Efficient Social Media Communications With Swat.io