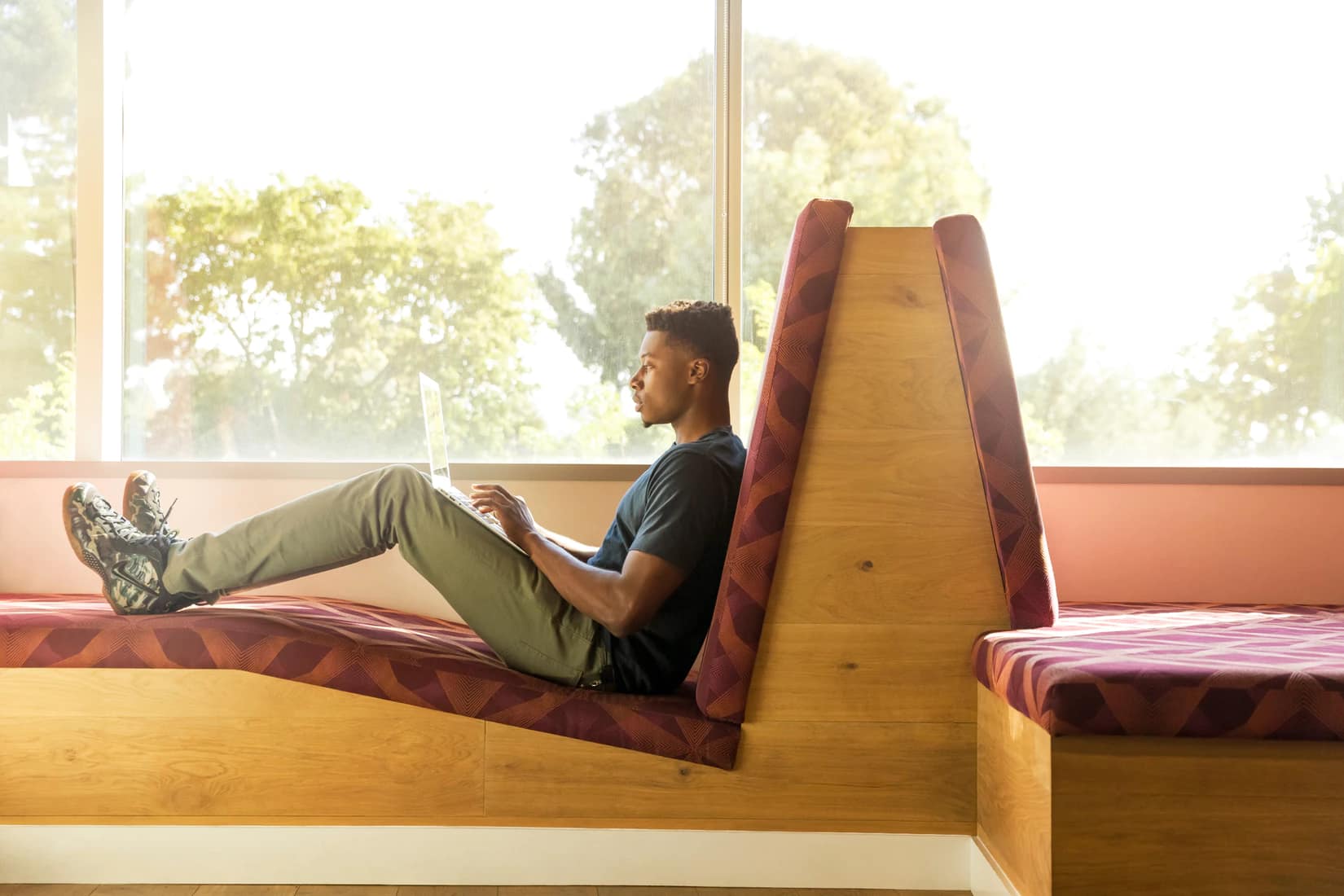 Lead Generation in Social Media – How you will gain valuable contact information
Social Media has become steadily more important for lead generation over the past couple of years. How to successfully generate leads using Social Media is by no means self-explanatory, though. After all, a Like and contact details are two very different things, and in many cases, they are worlds apart.
In this blog post, we'll show you how to bridge these gaps, and generate leads across all major platforms. We'll also tackle the fundamental question "What is a lead?", and tell you what makes them so very invaluable.
What are Leads? A definition
A Lead is a potential client who provides their contact details to you by choice. Through "Lead Generation", you are trying to encourage people to give their contact details to you. A great way of achieving this is by offering them an exchange of goods, for example:
Product demos
Whitepapers
Checklists
Infographics
E-Books
Discounts
This value that users receive for providing their data is called a lead magnet. Among other things, such as discounts, gift vouchers, etc., content plays an important role here.
B2C Lead Generation differs from B2B Lead Generation in several ways, starting at the kind of goods that will be exchanged for data. For potential business partners, e-books or whitepapers may be of value, whereas in the B2C context, discount vouchers might be encouraging. Similarly, at the B2C level, emotional campaigns are popular, whereas on the B2B level, hard facts are generally valued higher.
B2B Marketing in the LinkedIn Universe – The Comprehensive Guide for Ambitious Companies
Download your free copy of the comprehensive guide for ambitious companies who want to master B2B marketing in the LinkedIn universe. Learn the DNA of LinkedIn's marketing potentials and all the features it provides for businesses, employers and employees. This guide will give you everything you need to setup your B2B marketing strategy on LinkedIn and get results that outperform you competition.
With the sales funnel in mind, obviously contact details are only just a first step towards converting users into clients. However, once you have their data, you have come a large step closer to selling. After all, you are now able to reach out to potential customers directly and personally, with content perfectly taylored to their interests.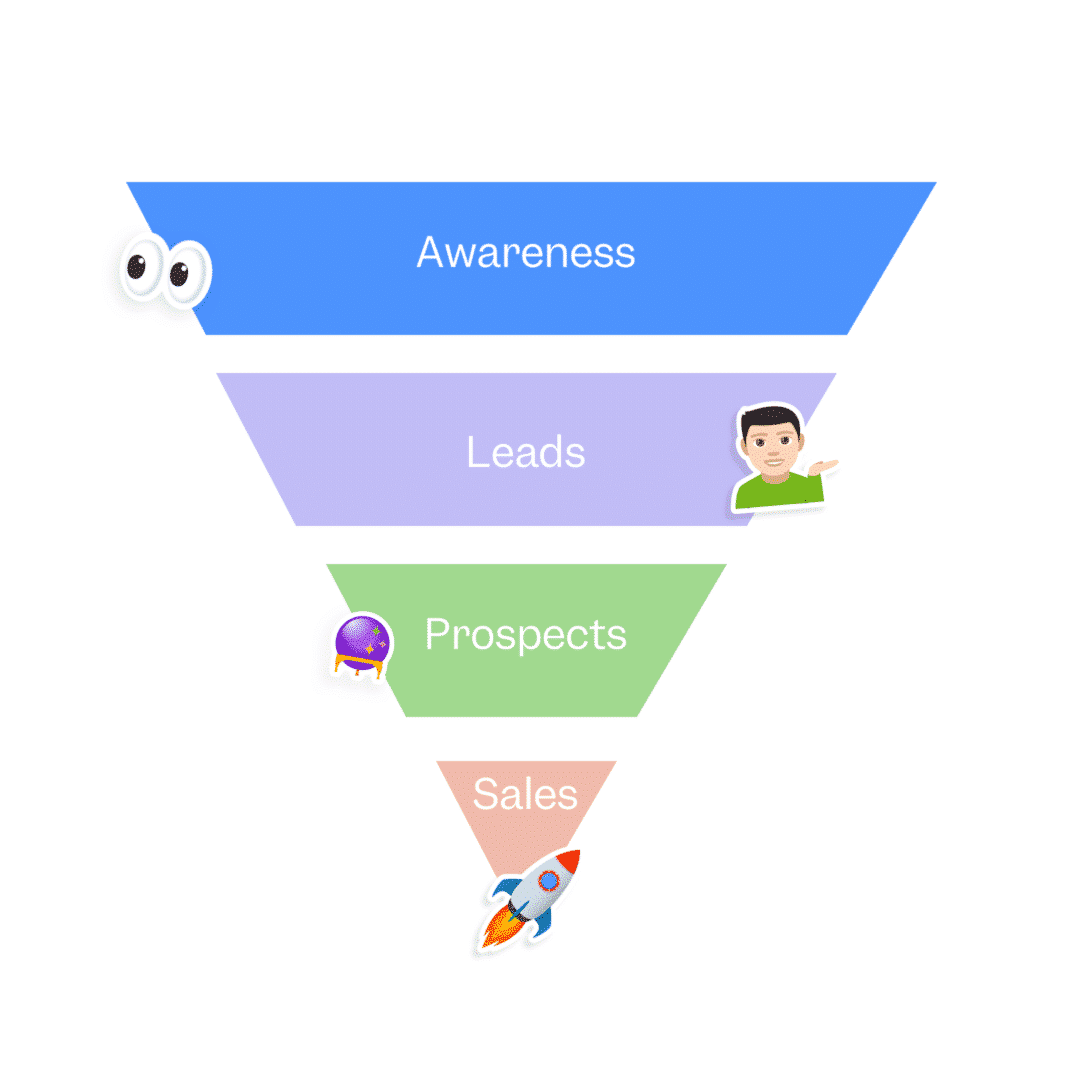 On top of that, leads help you to concentrate on the right people: those who are part of your target group and actually show an interest in your products or services.
Unfortunately, the latter is not true in the same capacity for all leads, which is why they are being differentiated by "quality":
Normal Leads:

A person has given you their contact details, but whether they are indeed interested in your products, or instead just in your informative whitepaper, is unclear.

Qualified Leads:

In contrast, a Qualified Lead has expressed interest in your product or service. In this case, chances are comparatively high that they will turn into a client.
Of course, Qualified Leads are particularly interesting for companies. However, identifying them is not always a straightforward process. It is also difficult to purposefully gather qualified leads, but Social Media can help with this task.
Advantages of Social Media for Lead Generation
The significance of Social Media for Lead Generation is made very clear by a survey among German companies about the benefits of Social Media. 74% of participants named "Generated Leads" as an advantage of Social Media.
The following traits of Social Media are reason for this development:
Large Reach:

More than

2 billion people world-wide

use Social Media. If your target group is like the others, you can assume you will find them there.

Great opportunity for gathering valuable information:

Social Media offers many chances to interact with your target group and to learn more about their wants and needs. You can use this knowledge for generating Leads, while it helps you in generating Qualified Leads too.

Qualified Targeting:

Avoiding scattering loss and purposefully targeting potential clients with tailored content is much easier through Social Media than through other channels.

Personal and authentic interaction:

If you are being smart about it, you can foster trust and personal relationships between your brand and other people through Social Media. This is all the more important since rejection of classic ads has been growing recently.
Lead generation in various social networks
Not every lead acquisition strategy is suitable for every network. Below are some tips on how to do it specifically on Facebook, Instagram and Twitter.
Facebook
Post landing pages
A classic way of lead generation in Facebook is based on bringing customers to a landing page where they leave their data in a form. Because a polite request is hardly enough, an incentive is necessary, i.e. a lead magnet.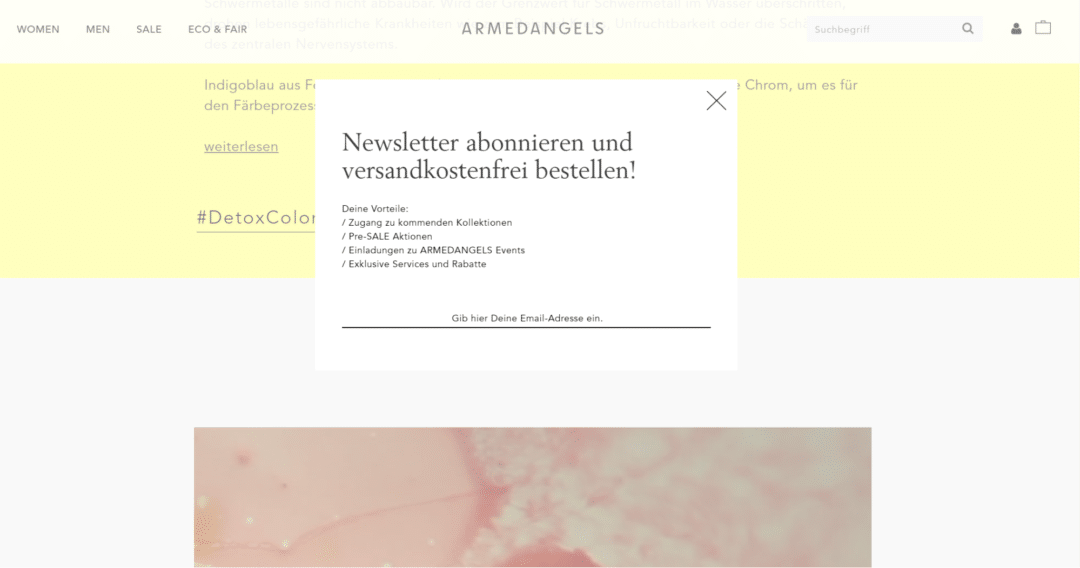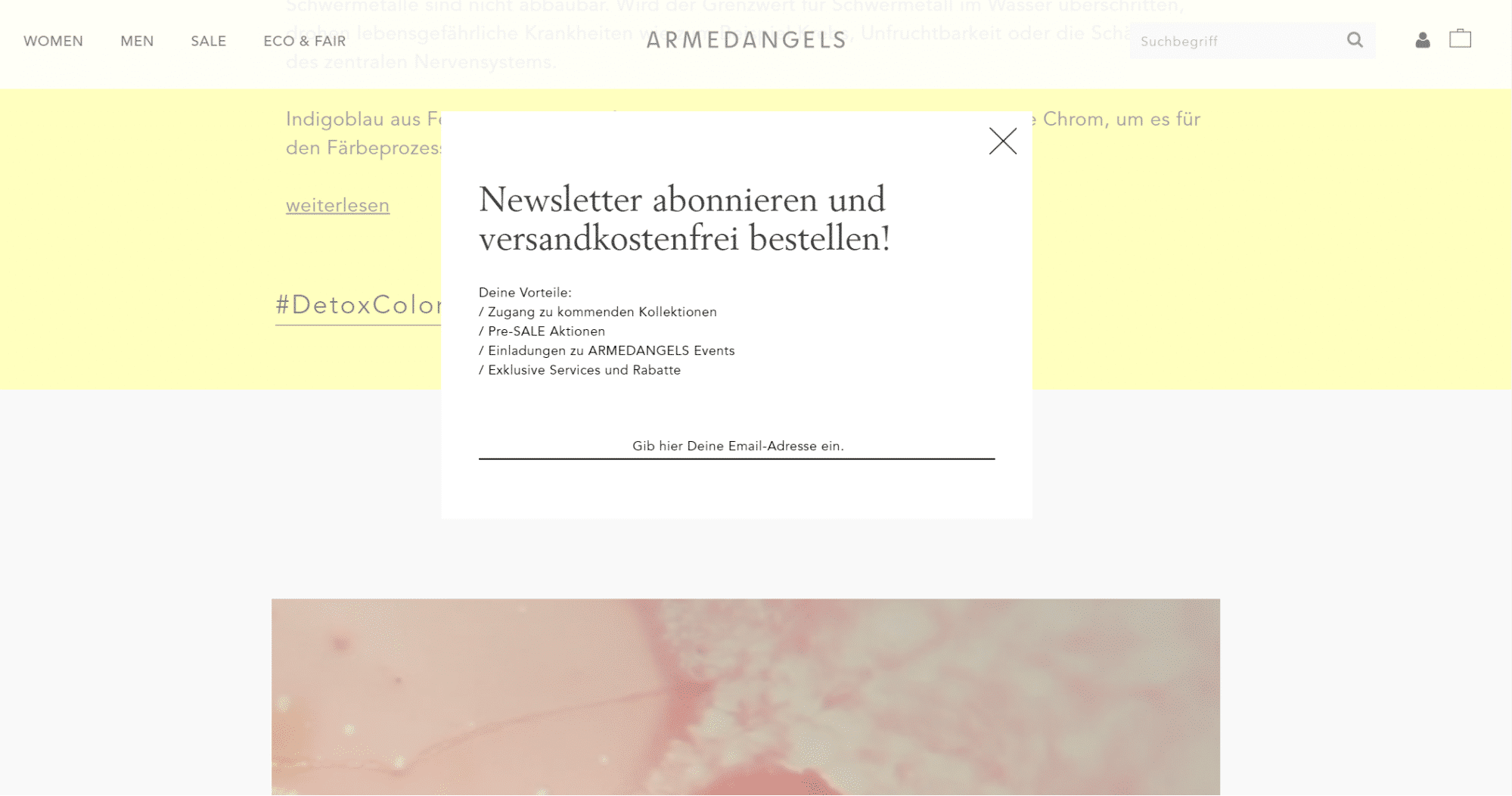 Facebook is a good way to promote this incentive and its landing page with a post. It is crucial that you integrate the link to the landing page together with an effective call to action in the post.
Integrate links into pictures and videos
Word has gotten around: Visual content is particularly efficient. Here, too, you shouldn't do without a link when generating leads in Facebook. Just add the link to the description. Of course, the better the image or video, the more successful the lead generation.
Create event pages
Create Facebook events for webinars and workshops and direct interested parties from there to a landing page where they can register. In addition, you can promote each landing page in one or more posts.
Place Lead Ads
All of the ways of lead generation presented so far do have a catch: users have to change channels to enter their data. This additional effort is often enough to abort the process. Fortunately, Facebook offers a way to avoid this detour. Their name: "Facebook Lead Ads".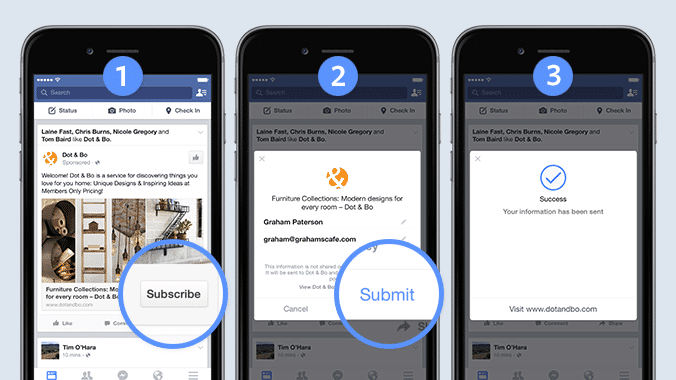 These are paid advertisements that you create as usual in the Ads Manager. If interested parties click on the CTA in the ad, a form opens in which they can enter their data directly. Facebook even fills out half of this form by importing data from the respective Facebook profile. Lead ads also function according to the familiar "added value versus contact data" scheme, for example by being linked to a voucher code.
Lead ads are also available for Instagram.
Instagram
Optimize the link in profile description
As the No. 1 visual network, Instagram plays a key role in social media marketing. However, there is a particular hurdle to overcome when generating leads: Unlike on Facebook, you can't link normal posts to a landing page.
This makes the link in your profile all the more important. Here you should make an effort to get visitors to click, which then leads users to the same sign-up page as on Facebook. You can also refer to the link in your profile description in Instagram Posts. A simple example is "Sign up for our webinar now. Link in profile".
Generate leads with stories
Instagram Stories are a particularly popular format on Instagram. Now you can add an external link to them, provided your account has more than 10,000 followers.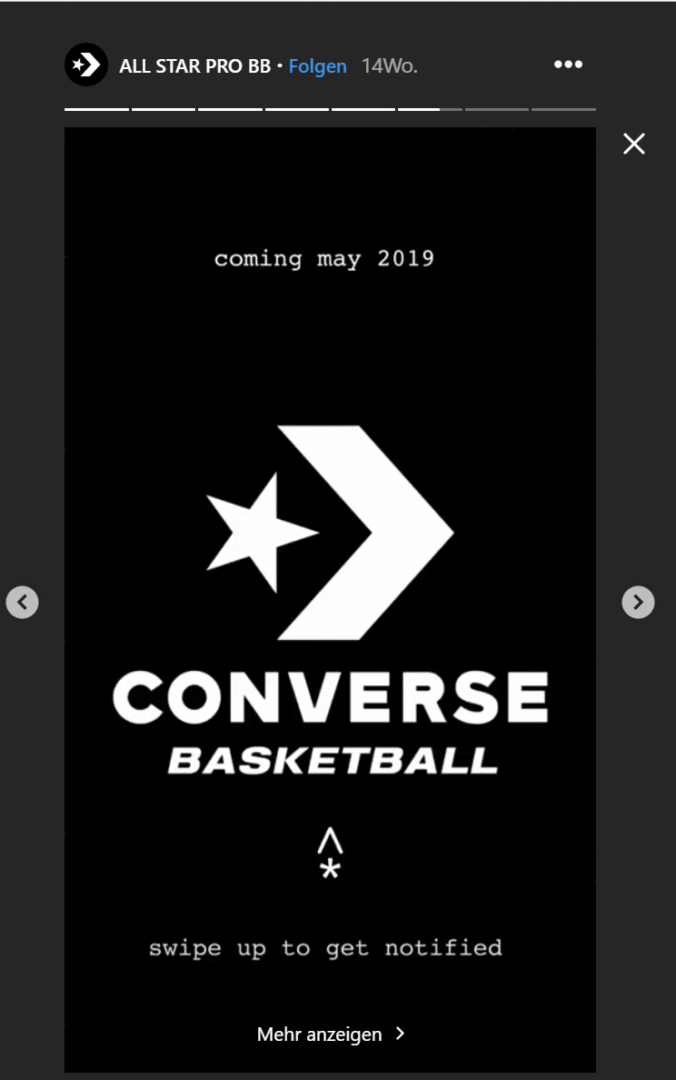 You haven't gotten that far yet? Here are your alternatives:
get creative and e.g.integrate a signpost with your link into a video. But be sure to keep the URL short enough so that it's easy to remember.
include a Call to Action that points to the link in your profile (Link in Bio).
Place Story Ads. Those are not free, but also available for accounts with less than 10,000 followers.
Lead generation with IGTV
After a bumpy start, Instagram TV has recently gained a lot of popularity. It remains to be seen whether the video channel will actually develop into a competitor for YouTube. It certainly opens up fascinating opportunities for social media marketing.
An advantage of IGTV videos is that, unlike "normal" Instagram videos, you can add a link to the description. This makes them valuable tools for lead generation.
LinkedIn
Show expertise and gain contacts
On LinkedIn everything revolves around B2B lead generation. As the world's largest professional network, the portal offers countless opportunities to make contact with decision-makers. Professional knowledge is clearly in the foreground here.
On LinkedIn, concentrate on promoting eBooks or whitepapers that demonstrate your company's expertise and provide readers with directly usable added value. Avoid aggressive advertising at all costs and be unselfish. Give others the impression that you are helping them or their business. Once you have done that, the lead is usually not far away.
B2B Marketing in the LinkedIn Universe – The Comprehensive Guide for Ambitious Companies
Download your free copy of the comprehensive guide for ambitious companies who want to master B2B marketing in the LinkedIn universe. Learn the DNA of LinkedIn's marketing potentials and all the features it provides for businesses, employers and employees. This guide will give you everything you need to setup your B2B marketing strategy on LinkedIn and get results that outperform you competition.
Join groups
To gain valuable B2B contacts, it's worth being active in LinkedIn groups that are relevant to your industry or company. The emphasis is on "being active". Because while just being present is very important at times, it is almost nothing in LinkedIn groups.
Rather, it is about positioning yourself and your brand as an expert, giving valuable tips and conducting discussions. And of course you can also promote your new whitepaper in groups, but only when it's really appropriate. Otherwise, the shot will quickly backfire and you will become unpopular with other group members.
Use Lead Gen Forms
You can also place paid ads on LinkedIn. For B2B lead generation you can use Lead Gen Forms. These work in a similar way to Facebook Lead Ads: When a user clicks on the ad, a form opens that is already prefilled with their profile data. All they have to do is submit the form.
Afterwards they will be forwarded to e.g. download your eBook. The reporting integrated in the campaign manager makes it possible to determine the costs per lead and the completion rate, among other things.
Watch the video to see how Lead Gen Forms work.
Social media is becoming increasingly important for lead generation
Social media is likely to gain further importance for lead acquisition, while traditional forms such as bulk mailings are likely to lose out. In order to benefit from this development, it is important not to underestimate the value of data, including the value it has for the users themselves. A little advertising is seldom enough to keep them keen. Instead, it's once again about good content. Content that benefits the recipient.
In addition, make sure that in every network you specifically address users – for example through ads – who are likely to have a genuine interest in your products or services. You should also divide existing leads into "normal" and "qualified" leads before starting further down the sales funnel. After all, every lead is unique and contact information alone does not increase sales numbers in the long run.
Efficient Social Media Communications With Swat.io