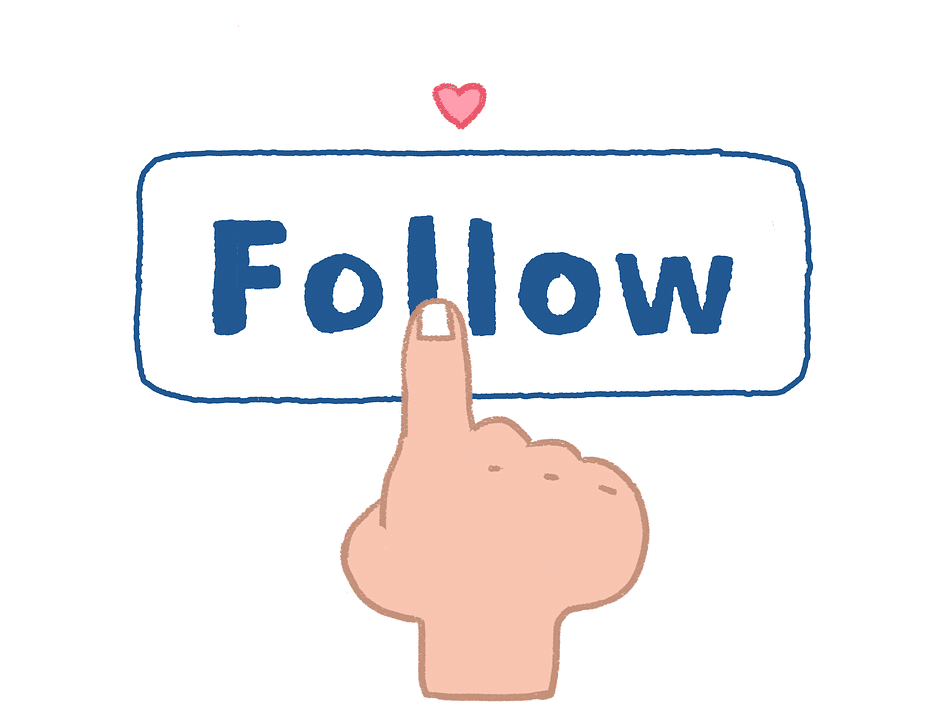 An Expert Tells You About Immediately Applicable Tips for Your Instagram Follower Growth
An app with 800 million users, including 500 million daily users: We are talking about Instagram. The popularity of this platform is undisputed. The app, which belongs to the Facebook empire, offers a variety of possibilities for companies. Growth is always a challenge, especially if it is to be developed as organically as possible.
If you want to generate followers and promote the growth of your channel, you should ask yourself one essential question right at the beginning: What is the added value of my content?
The answer may vary depending on your channel: Some accounts want to inform, others want to inspire, others just want to entertain. A detailed strategy can only be created once these (and some other) questions have been answered. However, there are a few general tips and tricks that should be considered by all those who want to increase the number of followers.
Organization is half the battle
The basis is a clear and informative profile. Who am I? What am I doing? Where am I? These three questions should be answered in the profile. Companies have the possibility to link to a website and use the contact functionality. Whether just a one-liner or a fancy description is given is up to the operators of the site – but you should know what it's about at a glance.
By the way, the iPhone App "Notes" is the easiest way to create bios: Insert paragraphs, add emojis, and copy directly to Instagram.
The customer is king
If one wants to define their target group exactly in order to best adapt the content, it is important to create a persona. This makes it possible to define which content the target group potentially wants to see. It helps, for example, to define interests and subject areas. If you know who is supposed to be addressed with your content, it is easier to create relevant content.
Great Pic, love your account!
If you follow accounts that are thematically in line with your own and you are active there, you increase your chances of attracting attention and winning new fans. It is very likely that your own target group is also active there. Bots are the enemy here: many bots react to certain hashtags on photos and then comment on them. If the bot comments "Great Pic, love your account" at the photo of the deceased granny because it says #family underneath then that would be rather counterproductive. Authenticity and personal contact win in any case. If you want to grow, you should take the time to respond personally and individually.
Follow4Follow or like my ass
Many use inflationary hashtags like f4f (follow 4 follow – follow me, I follow back) or l4l (like for like, like and I like back). This can lead to a short-term increase in the number of followers, but as a company, you should ask yourself whether a) this is the right target group and b) whether quantity really goes before quality. Many followers are useless if they don't interact. Following, following, following, following, following someone, just to attract attention and wait for them to follow back is counterproductive – after all, fans should follow the content and not just for the sake of following. Therefore hashtags should be chosen carefully. A mixture of general and specific hashtags is optimal. Language and tonality should also be chosen according to the target group. It is best to check which photos can be found under which hashtag. If you search for hashtags, similar hashtags are also displayed in the upper bar. This can help to find the right hashtags for you. By the way, the number 1 hashtag is #love – tens of thousands of photos with this hashtag are uploaded every minute, but the chance of being found under the hashtag decreases with this amount of traffic. Companies should also establish their own hashtags so fans and followers can use their hashtag when posting themed photos.
A little tip in passing: pay attention to which hashtag is created when several words are added together. We remember with horror Susan Boyle's album Party. #susanalbumparty
Crew Love
Community Management is essential at Instagram. Posting comments below foreign content is important, but especially the conversation happening below your own content is crucial. Whether these are encouraged by questions or catchy headlines depends on your own style. However, it is important that no comment is ignored. Thanks to the <3 function, comments can be clicked or replied to directly. The same applies to direct messages and responses to stories. Especially tricky: if you get a direct message from a follower that you don't follow back and haven't had a conversation with yet, no notification appears when you open the app, but only when you open your messages. There you will see so-called "message requests" under "Other" in the top right corner. It's easy to overlook those, but don't leave them unanswered.
Mix & Match
Videos, gallery posts, boomerangs, photos – the options are many, ideally the content is mixed in one account. While videos are usually more complex, boomerangs can be created in seconds. Whether you add emojis or GIFs is up to your personal taste. Edit and enhance photos with apps like Facetune, Snapseed, VSCO or Lightroom. For all the Monks among us, feeds can also be planned with apps like UNUM so you can see how the feed will look over time even before a photo has actually been posted. If you want to share daily updated content, you can do so with IG Stories. The videos are available 24 hours. Especially important, funny or informative content can be saved as a so-called "highlight" on your own profile. Thanks to Instagram's tireless minds, more and more new features make it easier to interact with fans, for example through survey features, question modules or like-barometers. Geo-tagging and mentions can also help to increase reach and generate new fans.
The Psychology of Social Media Marketing
Download our eBook to understand the benefits of applying psychology principles to social media marketing! Learn what works on every specific platform and how you can use psychology to convert and satisfy your community on social media. With a better understanding of your audience's behaviour, you'll able to target your strategies and campaigns far more effectively!
Slowly but surely
If you want to grow organically on Instagram, you have to be patient. Success does not happen overnight. Regular posting boosts the algorithm and thus increases visibility. The motto in any case is: stay tuned. Those who post, comment on and are active on an ongoing basis will be able to observe a steady growth. It is also important to observe what the community wants. Those who actively encourage dialogue will find out what their followers want to see more of and less of.
Quality vs. Quantity
In the long run, quality will always win over quantity. Persistence has just been mentioned as a rule and now it is about quality – a contradiction? Not necessarily. Regularly does not mean daily. It's better to skip a day to produce good content than just upload a photo just for having one every single day. It's also about the quality of the photos and videos: if you don't have a reflex camera, you don't need to walk to the nearest consumer electronics store. Oftentimes, photos from a smartphone will suffice. It is important to make sure that the image is not pixelated. If you want to challenge the inner photographer a little, you can pay attention to lighting conditions, play with contrasts and choose image details more consciously.
Conclusion
In summary it can be said that staying power paired with (attention, Bullshitbingo ahead!) continuity, authenticity and relevant content can help drive organic growth enormously. Even if (or just because) many marketers throw these buzzwords around, they have their justification. Because only those who build up a bond with their community, share targeted content and are active regularly can grow successfully in the long term.
Efficient Social Media Communications With Swat.io