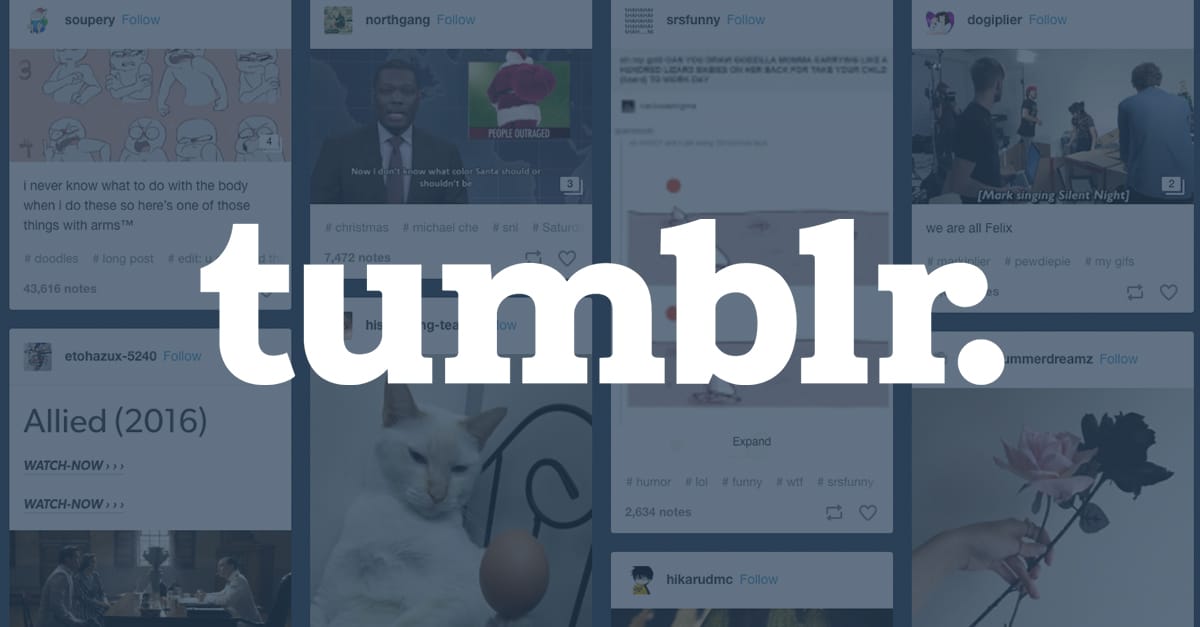 Tumblr Marketing Tips for Your Business
When brands create visual marketing campaigns, they don't typically pick Tumblr among their primary channels. Yet, the 555 million monthly users make the Yahoo-owned microblogging and social networking website a force to be reckoned with. Marketers who choose it for relaying their brands' messages need to be aware of what's working best on Tumblr. Calvin Klein and Comedy Central are great examples of brands that have approached Tumblr marketing effectively. Since Tumblr is very much geared towards visual content, products and services that can be marketed visually are a great fit for the platform.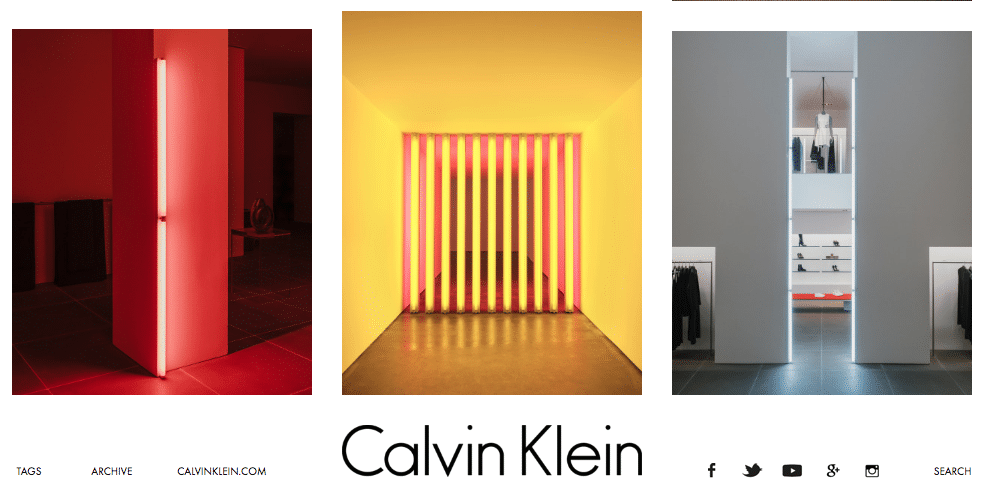 In this blog post, we're exploring some of the best practices that can maximize the efficiency of your Tumblr marketing campaigns.
The Psychology of Snapchat Marketing
Download our eBook and learn about the psychological principles that keep Snapchat's community going, and how this affects your marketing strategy. To ensure an in-depth and thorough approach, we've also included the interviews of 5 Snapchat experts. Find out why your brand should be on Snapchat, what content works best and which tools to use.
Make Sure the Tumblr Audience Matches Your Targeted Demographic
The first criterion that can help you determine if Tumblr is right for your brand is your audience. Since 3 in 4 Tumblr users are under 35, it's essential to correlate this fact with the demographic you would like to target. Older audiences tend to be more active on Facebook or Twitter, so visual marketing campaigns made for targeting them would make more sense there.
Given the age of the audience, it becomes rather clear that the visual content should have a high dose of humor. Alternatively, the content should be inspirational. Posting content that's too brand specific doesn't work so well, since overly promotional content minimizes engagement on Tumblr.
Focus on the Right Type of Content
Tumblr supports a wide range of content types. You can alternate between text, audio, quotes, links, and chats, but the main focus is on photos. Considering the network's appeal for this type of content, your marketing team should be able to create a lot of visuals.
On June 21, 2016, Tumblr announced that it would also support live video. We've explained in several of our recent posts (here and here) how live video can increase the audience's engagement with your brand. Tumblr chose to integrate existing live video solutions (e.g. YouTube, YouNow, Kanvas and Upclose) into its platform, rather than investing in a proprietary live-streaming platforms. Even so, the platform shouldn't be neglected, as relying on it could help reaching a wider audience.
Give Your Business Profile a Unique Look
As popular as Facebook and Twitter are, apart from changing the cover and profile photo, there's not much to do to personalize the look of a profile. Tumblr is a completely different beast, as it supports custom modifications. Want to stand out from the crowd? Hire a designer or get a professional looking and flexible theme to make the most out of this branding opportunity. Looking for inspiration? Here's a list of 30 awesome, free Tumblr themes!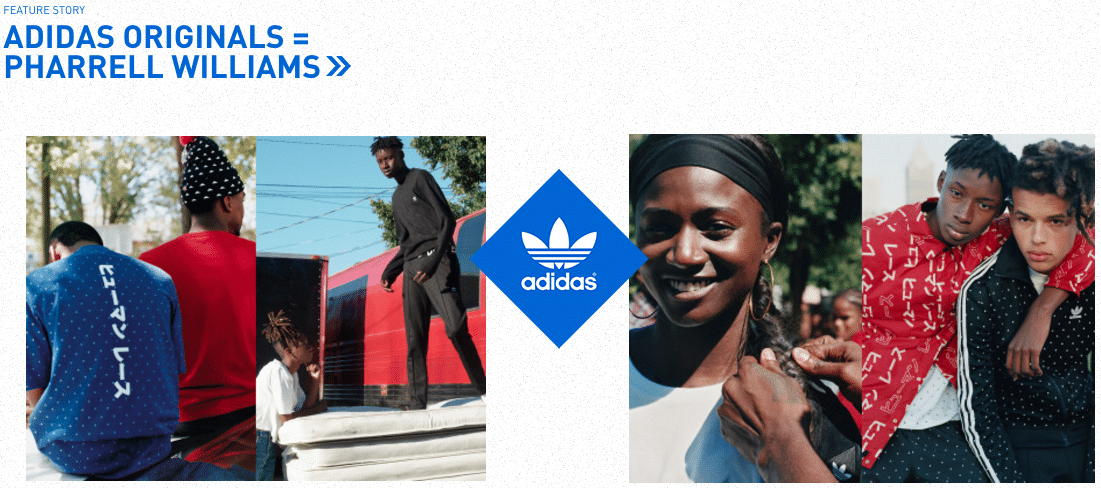 Adidas' Tumblr page is a great example of how a profile can be customized in order to imprint the brand in the audience's mind. As seen in the above image, the company's logo adorns the middle of the page, so visitors know at all times whose page they are visiting. The German company is promoting more than just products on its Tumblr. It shares experiences and a lifestyle that's matching its products.
Equip Your Brand's Profile with Everything Needed
The 'About' page is the first one you should set up after installing a theme. This should include a detailed introduction to your company, as well as a link to your website. Provide links to other social media profiles to make sure that your profile's visitors get a clearer image of your brand. Remember to pick a theme that puts visual content front and center, as J. Crew did.
Reposting content from other platforms is a mistake brands should learn to avoid. Tumblr is a platform with a lot of potential on its own. Auto-posting updates from other websites offers users no real benefit.
Interact with Your Audience
As on all other networks, engagement is an important performance metric on Tumblr. To get the ball rolling, you might have to start interacting with your audience first. Liking, reblogging and commenting on other users updates will get your brand noticed and increase chances they will return the favor.
The above actions should take place after posting several updates on your Tumblr page. This helps ensure that the people whose posts you've liked or commented on have something to like back. It's essential at this point to post images that are representative to your brand.
Next, you can proceed to reblogging posts that are relevant to your brand. By doing this, you add content to your page and give the original creators more exposure. Liking and commenting are done as on Facebook and Pinterest. To increase the chances of engagement, comments should be meaningful.
Another effective way to boost engagement is by following others. On Tumblr, following matters less than other types of engagement, but it's still important. Following your competition is something you might not want, but you could still find plenty of accounts in the same field or in adjacent ones.
If All Else Fails, Turn to Ads
Being announced at the end of July 2016, ads are quite new to Tumblr. You can choose to sponsor posts in order to give them a head start on engagement. Targeting options include the gender, location and interest.
Sponsored video posts are also an option. Unlike regular updates, these come with additional analytics on views, looping and engagement.
One thing to keep in mind is that ads were announced about the same time Verizon acquired Yahoo, so Tumblr's future directions are uncertain right now.
Ending Thoughts
While Verizon's plans for Tumblr are yet unknown, it's rather certain that the carrier won't give up on this network. The platform's massive following makes it great for both individuals who want to express their thoughts and for brands who want to make themselves and their products known.
Tumblr's flexibility is yet another reason the platform represents a massive opportunity that you should seize, especially if you're primarily sharing visual content with your audience.
Efficient Social Media Communications With Swat.io
If you already have experience with Tumblr marketing, what tactics would you recommend to others? Share your thoughts on the topic in the comments section below!