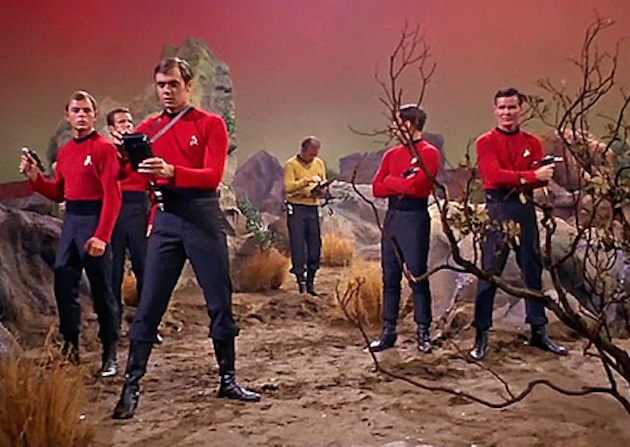 7 Community Management tips for Social Media Key Account Officers
Social Media community management can be a nightmare, especially when you're handling multiple accounts.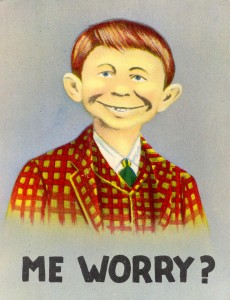 Many believe that being a Key Account Officer in charge of social media community management at an agency is risky business. And it is! However, there's nothing more rewarding than a client who loves you and a CEO who respects you. Handling Social Media can be very overwhelming, to the point where a Key Account Officer doesn't have 5 minutes to spare in a whole day. And a whole day is not the usual 8-9 hours spent at the office. It's the interval between 7am and 11pm (if you're lucky to manage a national brand – for international brands, 24/7 is a reality that no person can tackle alone) because unattended posts on Social Media can spell disaster.
The main challenge is finding ways to better manage multiple Social Media accounts for several clients with a small team, while also providing transparency and clarity for clients. Additionally, the Key Account Officer is confronted with the difficult task of maintaining coordination between team members' and clients' social media activities. If everyone posts at the same time without following certain rules and keeping an updated calendar, there's a high risk of chaos, which ultimately leads to ineffective marketing campaigns.
What can busy Key Account Officers do to achieve more with a limited number of resources? In other words, how can they enhance their social media community management?
Tip 1: Better organize your team. Don't be afraid to delegate!
Staying on top of the whole process does not equal doing everything by yourself. Make sure that every team member knows their duties in terms of content marketing, as well as social media community management and plans & tracks all activity. Don't be afraid to delegate responsibilities among team members. Every person likes to feel in charge from time to time and this will improve the quality of their work.
In larger teams, organise daily meetings with team members to make sure that they have all the pieces in place before getting to work on different tasks. In smaller teams, a weekly meetup and regular updates via Instant Messaging might be sufficient. This will also help identify problems quickly and avoid confusion. Every member needs to have a clear idea of what is expected of him so that he can organise his work accordingly.
Tip 2: Who posts what, and when?
First of all, limit the number of key accounts assigned to team members. The number of key accounts that can be managed by a single individual varies. The ideal number is 1. You should be aware of the fact that, as you increase the number of key accounts assigned, there is a risk of degrading the quality of your team's performance.
Secondly, establish a posting rule: team members and clients don't post at the same time! In order to make sure that this does not happen, establish the use of a shared calendar to plan all social media posts for each client ahead of time. Update it regularly, together with your team! Also, it is advisable to give clients access to the social media calendar and allow them to make suggestions or discuss posts with the team so that there is no over-posting from either side.
Tip 3: Establish categories for your posts and remember to cover them on a regular basis
In order to keep things structured and avoid any omissions, you can choose to organise your Social Media posts into categories (i.e.: Promotional Content, Product-related Content, Funny Content, Blog, etc.) and schedule which category goes online when. This move will prevent your team members from getting tangled among a multitude of similar posts without knowing when would be a good time to post them on your Social Media channels. It also provides you with a bird's eye view on the whole process, ensuring that you have covered all the topics. Seeing that you have sufficient content structured into categories is a major time-saver and stress-buster for you, your team and the client.
Tip 4: Don't forget to involve your client in the process
Who should you thank for being in business? That's right, clients! They play a vital role and that is why their satisfaction is of outmost importance.
Make sure team members stay in contact with clients (via e-mail, Skype) at all times and use tools like a shared calendar to provide clarity and visibility over the whole content and social media community management process. Also, make them an integral part of your team and let them be 100% involved. This way, you will be able to receive continuous feedback and avoid those situations when team members post on Social Media channels and the client is not happy at all with the posting.
Tip 5: Keep a neat and tidy inbox
Sounds like mission impossible? Well, when your reputation depends on it, you should find a way to make it happen by constantly checking all incoming conversations on all your social media channels. Reply to questions, archive messages that are of no interest / require no action, delete spam or hide unwanted messages. The aim is to decrease the reaction time and achieve a zero-rate of unanswered messages by never omitting a comment, a reply or a message on your Social Media channels. Omission is that one thing you cannot afford in social media management!
Creating "Templates" for Frequently-Asked-Questions and making sure everybody on your team is using them can also come in handy. It helps team members save a lot of time, which could otherwise be invested in finding the best answers to real problems that require immediate attention on Social Media.
Social media is a game changer in how businesses manage customer relationships. Prepare for the challenge with our free eBook!
The Blueprint – Successful Social Customer Service in 13 Steps
Download our eBook and learn the 13 steps that will take you on the right path to social customer service success in no time. It's all about the strategy and we've come up with the perfect one for you!
Tip 6: Don't overload your team!
Don't forget you are working with people, not machines. Stay in contact with team members and make sure they don't feel lost among a multitude of comments, replies, messages, etc. Encourage them to speak about any challenge they may encounter and be the person who says "Take a break" when the stress level peaks within the team. Finally, remember to take a break yourself!
Provides a shared calendar that includes all scheduled posts on all channels. Ideally, posts could be assigned to the client for review & approval. Bonus: calendars that allow for internal discussion & tracking of all changes!
Allows you to manage all incoming social media activity within the team, with a "Ticket Inbox" that aggregates all community activity, customer requests, complaints etc. in one place and across all your social media channels. Bonus: a simple way to forward/assign tickets to members of the team.
Provides you with a dashboard, summarising all channels for all your clients – a bird's eye view on the whole Social Media team + Clients and their activity!
Provides email notifications for new comments, replies, retweets, private messages, enabling around the clock presence across all channels – even on weekends!
Provides combined analytics for all social media channels
Swat.io makes social media management and customer service easy. Start your free trial and find out how our tool can support you with your daily social media work!
Efficient Social Media Communications With Swat.io