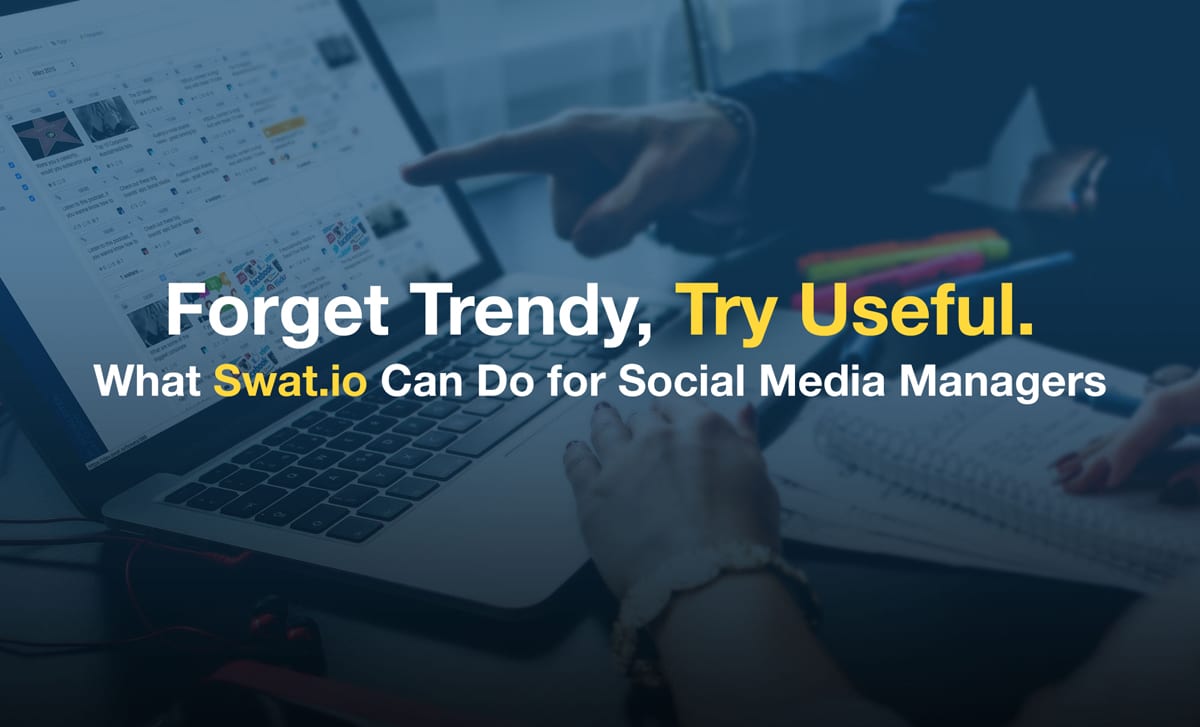 Forget Trendy, Try Useful. What Swat.io Can Do for Social Media Managers
How many social media management tools have you tried before sticking to one that fulfills your needs, or at least part of them?
Do you remember what you didn't like about the tools that you have tried?
We've come up with a list of complaints and technical weaknesses that users have reported for several social media management tools.
We don't mean to say that Swat.io is the best tool for every usecase out there, but it's got some advantages that you should know about.
Without disclosing the names of the tools, the most common problems are as follows:
Support for a Single Social Media Network
Believe it or not, there are tools out there that support no more than one social media platform. While this might work great for some, most brands nowadays manage channels across a variety of social media platforms. Using separate, specialised tools is possible, but only at the cost of oversight & convenience for the whole team.
Swat.io currently supports 6 social media platforms: Facebook, Twitter, Instagram, YouTube, Google+ and WhatsApp. And we've got more to come later this year! 🙂

Publishing Wrong or Small Preview Images for Link Posts on Facebook
When publishing Link Posts to your Page, Facebook usually will try to use the ideal preview image as defined on the links' webpage. However, as some websites don't use the correct tags ("Open Graph" meta tags), or since tags might change between scheduling and publishing, Link Posts are very often published with the wrong preview image. This results in lower engagement and reach, and in some cases might even lead to copyright issues!
You won't have to deal with this issue on Swat.io since we allow to switch thumbnails for Link Posts manually and always make sure the image selected at the time of scheduling is actually used when publishing.

Usability Problems & Bugs
If you're a social media manager, I'm guessing you don't have very much time to spare on learning how to use a new tool. If it's not clear from the very beginning, you will probably drop the quest and look for a different one (you've got plenty of options!). This is especially true if you'll be using the tool together with your team!
Also, you don't want to be facing constant glitches and bugs. You need to know for certain that what you've scheduled will go out at precisely that time and on the social media platform you've selected.
Luckily, with Swat.io you'll be doing great here. Our users are happy with the overview and ease of use of our Shared Calendar and Ticket Inbox functionality. And We're pretty obsessed with keeping our service up and running for you!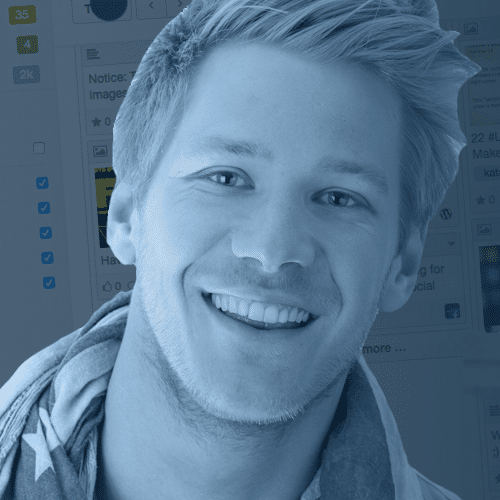 "Swat.io has a straightforward interface, is intuitive to use, and not filled with useless or buggy features." (Florian Deinhamer, bluforce group)
Help Section is Not Helping – Poor Customer Support
You can't pretend to be helping companies with their customer support and not provide it for your own customers. Still, very many users are complaining about this aspect when using social media management tools. Questions asked are answered only after a couple of days or remain unanswered at all, customer feedback is never implemented into future versions of the tool, etc. All of these aspects trigger frustration for the users who like the tool but receive no support from its creators.
Our customer service is among the best, whether on live chat, through email or on the phone. If you don't believe us, here's what some of our clients say: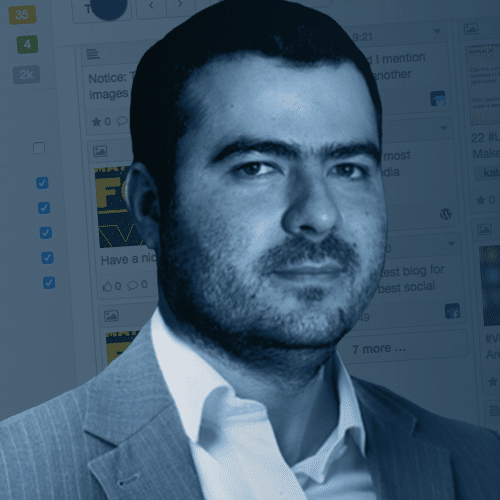 "Swat.io provides great features such as long uptime, fast load time on page and efficient user support." (Marcelo Namura, Bold Communications)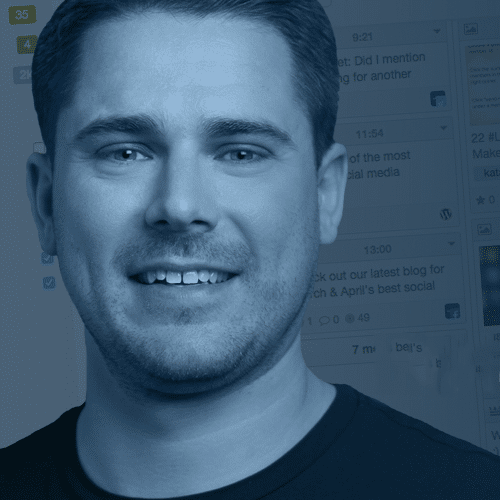 "We really appreciate the direct contact with the Swat.io team. In the past, we have suggested features and then saw them implemented in the very next release – and that, in turn, has allowed us to improve our services for our clients." (Emanuel Tiefenthaler, D/UNIT)
Missing Support for Link Shortening
Social media managers have complained about this because it's actually quite annoying to keep switching between your tool and the link shortener. It creates a bit of chaos in one's mind and could lead to errors.
Swat.io has Bit.ly integrated to limit the number of open tabs on your computer 🙂 You can use the "bitly.com" domain or add a custom domain for each brand!

Unable to Add Tags to Posts
Adding tags to posts helps you keep things structured and avoid any omissions. You can choose to organise your Social Media posts into topics (i.e.: promotional content, product-related content, funny content, blog etc.) and schedule which category goes online when. When displayed on the content calendar, tags provide you with a bird's eye view on the whole process, ensuring that you have covered all your bases.
Tag posts with Swat.io! Seeing that you have sufficient content structured into categories is a major time-saver and stress-buster for you, your team and the client.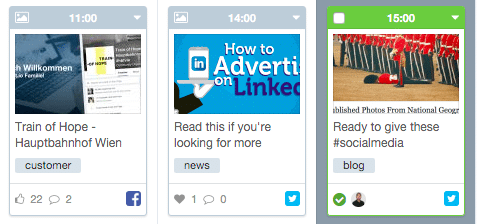 Relationships with Customers
Although one may assume that social media tool vendors are doing great on social media, users have found that things are sometimes quite the opposite of what you'd expect. Many companies don't have a Facebook page and even if they are present on Twitter, they rarely engage with their users.
You can find Swat.io on Facebook, Linkedin and Twitter where we maintain a constant presence. Not only do we engage with users on all occasions, our account managers have very close connections to each customer, regularly checking in if everything is working great for them.
Other Swat.io Advantages that We Might Have Missed:
It's great for agencies managing several brands
Agency account managers can easily switch between brands, but stay in the same tool/dashboard. User-permissions ensure that everybody has only access to the right stuff.
It's got a Ticket Inbox
This is definitely a major advantage over other social media management tools. Swat.io collects all user interactions, on all channels, in a unified inbox, while many other products separate these (1 inbox for each channel) which makes it much, much harder to manage.
It's built for teams
Unlike other tools out there, Swat.io is built for teams to be efficient. That's why we track what each team member does (who has published a comment etc.), and make sure there are workflows in place that ensure customer service is done quickly & properly.
It's got privacy & data protection
For many European companies (especially in Germany and Austria) it is crucial that service providers adhere to European data protection standards and have all their data stored on servers in the European Union – Swat.io does fullfil that criteria!
There's only one way that we could end this article: it doesn't mean that if a tool is trendy, it's the right tool for you. Try out Swat.io and tell us what we can do to really help you with your social media management challenges!
Efficient Social Media Communications With Swat.io