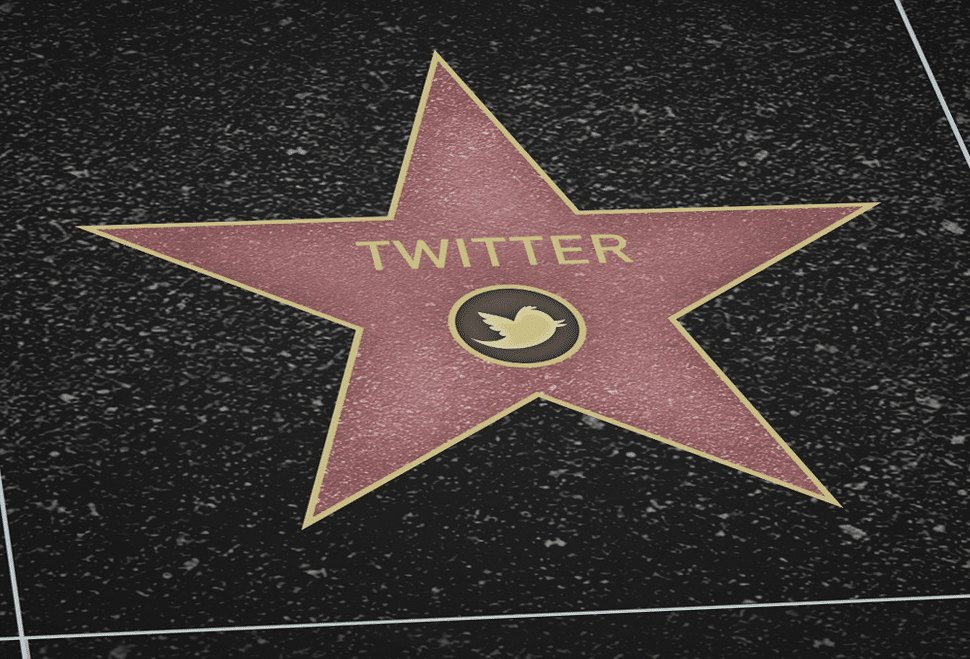 How Celebrities Manage their Twitter Account
Should Celebrities Outsource their Social Media Management?
Celebrities are, in many ways, very similar to brands. When it comes to social media, some of them manage their own accounts, while others hire specialised people to do this job for them. Nowadays, Twitter is the preferred channel for fans-celebrities interactions. Fans can address questions to their favourite celebrities, confess their love for them, ask for retweets, give them feedback, etc. The thing is that fans like to think that the answers they receive come from the real person, not an intermediary. Given this fact, more and more celebrities are trying to take the time and ensure a constant presence on social media channels, especially on Twitter.
Celebrities Managing their own Twitter Account are the Good Ones
Self-managed celebrity-accounts are obviously more personal. They are not all neat and tidy but that's exactly what makes them so popular. Celebrities post whenever they have time, providing fans with a glimpse at their real lives (personal photos without make-up or any type of retouching) and that info is priceless for their fans! Take for example Katy Perry who posted a photo of her wearing slides at a fashion party. What was the reaction of her fans? The 7180 retweets speak for themselves!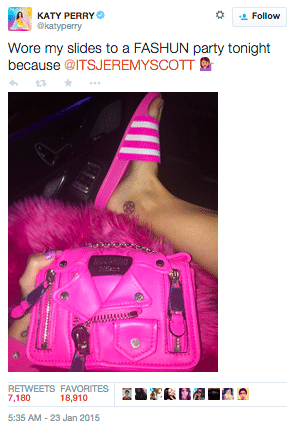 Another great example is Ellen DeGeneres' Twitter account. She manages it all by herself and the posts really convey her wit and humor. It would have been almost impossible for a social media agency to write such unique and personal posts.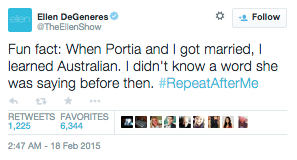 One of the purposes of celebrities' social media accounts is to provide fans with instant access to their favorite movie stars, athletes, musicians, etc. This humanizes the interaction and brings the celebrities closer to fans, regardless of their location. The idea is for the content to come straight from the source, in the shortest amount of time – not from the mainstream media – in order for it to be appreciated and relevant to fans. Sofia Vergara is one of the celebrities providing live tweets to her fans.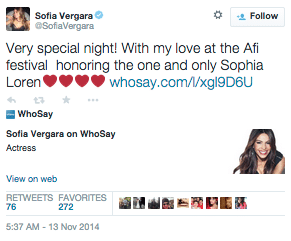 Fans following a celebrity on Twitter crave exclusive and inside information and are often more engaged because they feel more connected, special and in tune with their favorite celebrity – given that the tweets come from the real person and not an intermediary. Just have a look at the huge number of retweets and favorites a simple "Hi" brought on Cher's Twitter page! It's the magic of being original, spontaneous and managing your account by yourself.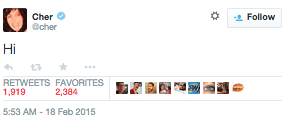 Celebrities who Hire Social Media Companies to Manage Their Account
One of the main reasons why a large number of celebrities choose to outsource their social media accounts management is the lack of time. It's perfectly understandable that they'd rather do other things than social media management in their very little spare time but this could come with certain costs.
Celebrities who choose to hire social media companies to manage their accounts, lose the personal touch along the way. Even if they approve the postings, it's not the same as instantly tweeting about an experience or thought. It's engagement but not at a personal level. Take for example one of Pitbull's recent posts that sounds very much like an impersonal announcement.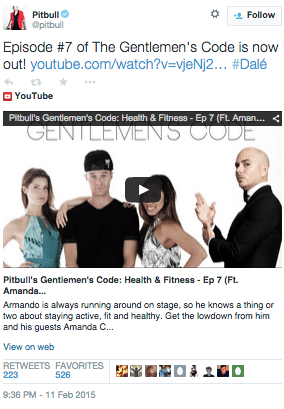 Celebrities' social media accounts managed by management or specialized agencies are highly neutral. Politically neutral, theologically neutral, health neutral – everything is neutral. It's done for obvious reasons. They don't want to rock the boat with an insensitive hashtag or statement. However, neutrality is not what fans expect to see. It's not the thing that they are looking forward to when opening their laptops. And, in many cases, it comes as a disappointment.
A perfect example of neutrality and impersonality is Mark Wahlberg's Twitter account. Not only are the tweets rare and very general, they are also written in third person singular. A very big minus for those who are in charge of Mark's social media management.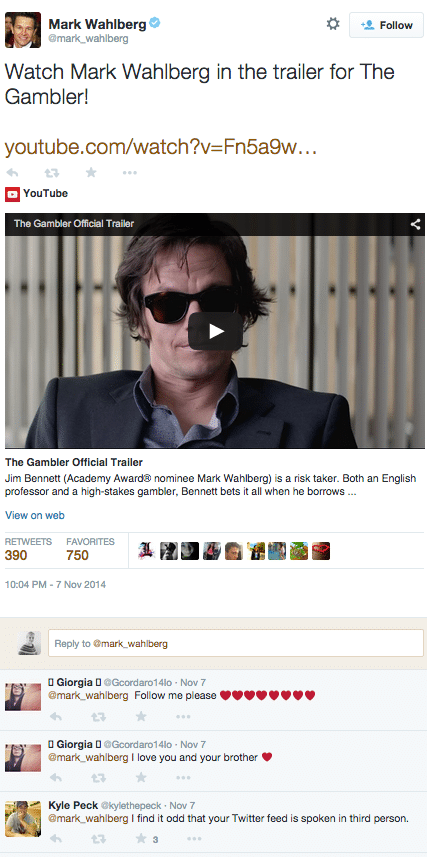 Interestingly enough, by choosing others to manage their accounts, celebrities actually trick their fans deliberately. To be more precise, fans need to think they are getting material directly from their favourite celebrity, when actually they are getting it from a surrogate. Some of them are doing a really good job at tricking celebrities' fans! Take for example Hugh Jackman's Twitter account. Everything is neat and tidy but the tweets are not as impersonal as Mark's.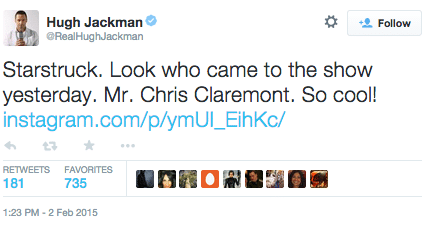 In what concerns authenticity, there is a system of approvals which means that no item is published for a client without his or her blessing. That can be cumbersome but it is necessary when dealing with social media management. Of course, the post will never be as authentic as it could have been were it to come directly from the source, without intermediaries.
As for a conclusion, although social media management takes a certain amount of time, it's better to post rarely but originally instead of having others do this for you. Social media is all about conversations and engagement. If you simply broadcast messages, without interacting, fans will eventually get the feeling that you don't care about them and ditch you. Personal engagement cannot be outsourced!
Swat.io makes social media management and customer service easy. Start your free trial and find out how our tool can support you with your daily social media work!
Efficient Social Media Communications With Swat.io