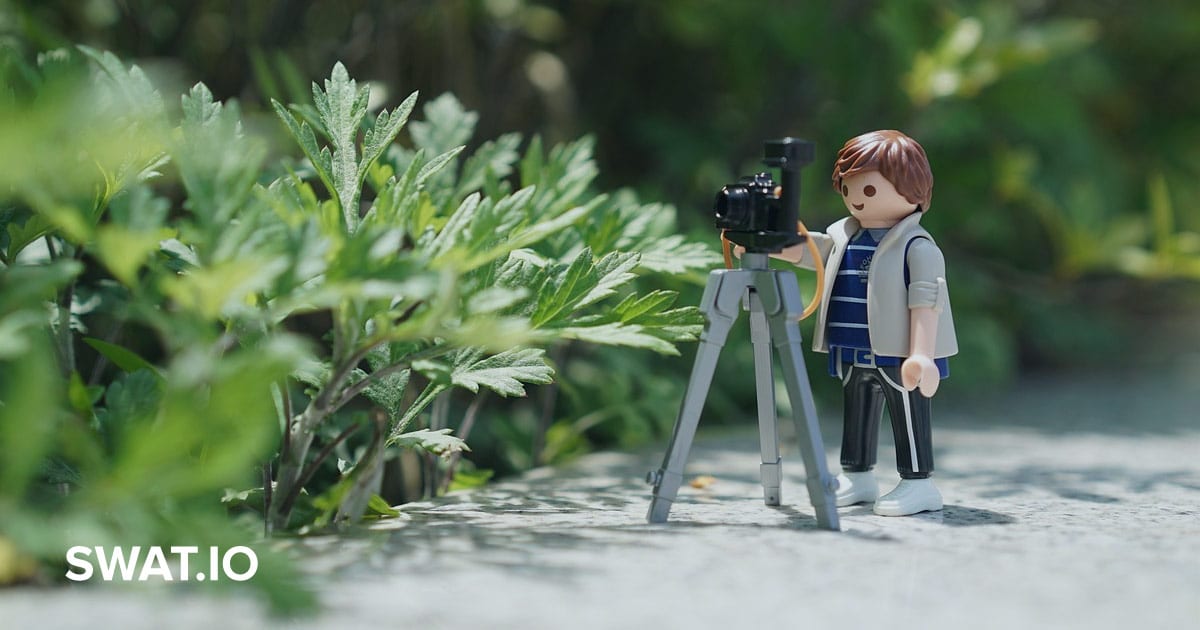 5 Video Marketing Tips for YouTube Content
Publishing video content and expecting it to perform well on its own is not going to work in most cases. Much like text needs to be optimized to rank higher in search engine results, so can video marketing be improved by using several tactics that ensure content is easier to find and thus has greater reach.
In this blog post, we're going to take a look at the steps you should take to get your videos and, ultimately, your message across.
Optimize Titles, Tags and Descriptions with Keywords
If your content strategy also includes written content, you're probably aware of how important keywords are. Placing them in the title, tags and descriptions can make content easier to find both on the video platform as well as on search engines.
The first step is to research the keywords and phrases that your target audience would use. To be certain that you appeal to the right people, you should identify the most searched long-tail keywords that are relevant to your content. After discovering these, you should include them in all of the places that are relevant to the audience and to the search engines.
Our fellow Austrians from Techmagnet have mastered this game, as you can see in the above video. Not only have they used a long-tail keyword in the title (i.e. "build a PC 2016"), but they've also included keywords that highlight the benefit of watching the video (i.e. "how to"). The comprehensive description also features the keyword, as well as links to their website and social media accounts.

Unfortunately, tags are no longer visible to the public. Using browser add-ons such as Tags for YouTube, you can reveal what your competitors are using. This screenshot features the tags used by Techmagnet for the above video. Notice that most of the tags are long-tail keywords. Besides those, there are brand-specific tags. If you're out of ideas when tagging your videos, YouTube's autosuggest could do the trick. Don't omit this step, as tags can help you rank higher on this and other video platforms.
The Art of Social Media Content Creation
Download our eBook and learn how to plan, create and distribute your social media content while measuring its effectiveness on your relevant social media channels. To ensure you don't miss out on any big social media content trend or best practice, we've also included interviews of 5 experts in this field. Find out how to master the art of social media content creation using the latest available tools and determine what type of content makes your audience tick!
Brand Your Content
In the context of video marketing, branding plays two essential roles. First of all, it builds trust with your audience. Secondly, it increases brand awareness, as viewers can identify more easily who has created the content or who is distributing it.
The easiest way to do this is to add a watermark to the video. On some video-sharing platforms, this is actually a built-in feature. However, if you are not happy with the watermark's default position, you can always add it yourself in post-production.
On YouTube, to upload your watermark click on My Channel, and then on the gear icon that's located to the left of the Subscribe button. Go to Advanced Settings and look for the Branding section under the Channel category. Please note that on YouTube, the watermark allows users to subscribe easily by hovering the mouse above it.
YouTube encourages using transparency and a single color. If your logo features several colors, you can always create a monochrome version of it or even create a unique identity for your YouTube channel.
Rely on Directional Cues to Increase Focus on Your Call-to-Action
In video marketing, directional cues are not that different from the street signs we see in real life. They point us in the right direction and help us find the shortest path to where we want to get.
As far as YouTube is concerned, you can use arrows, photos or even videos of people to direct your viewer's attention to the call-to-action (CTA). For example, The Daily Show's Trevor Noah ends his videos humorously by encouraging people to subscribe to the channel.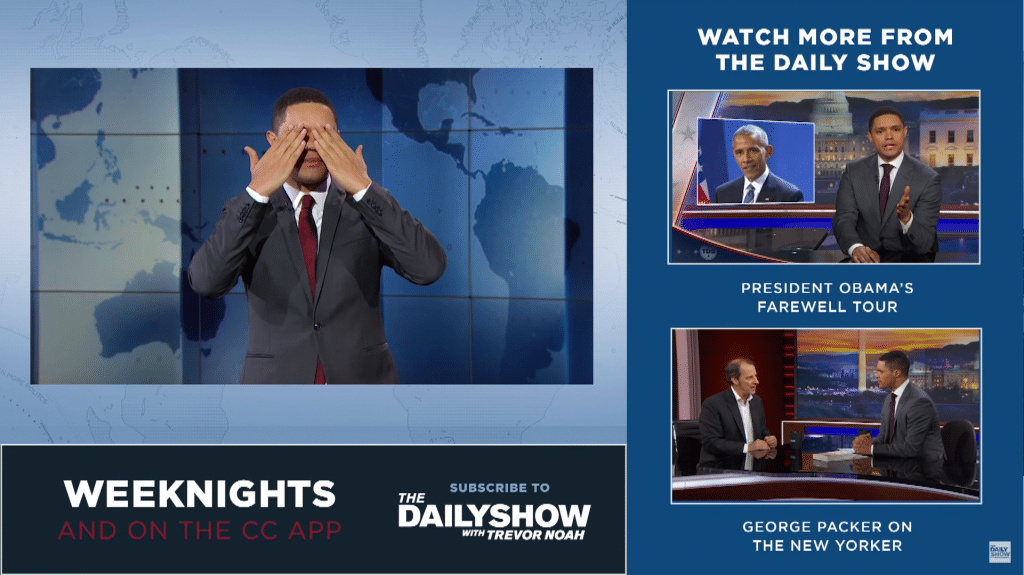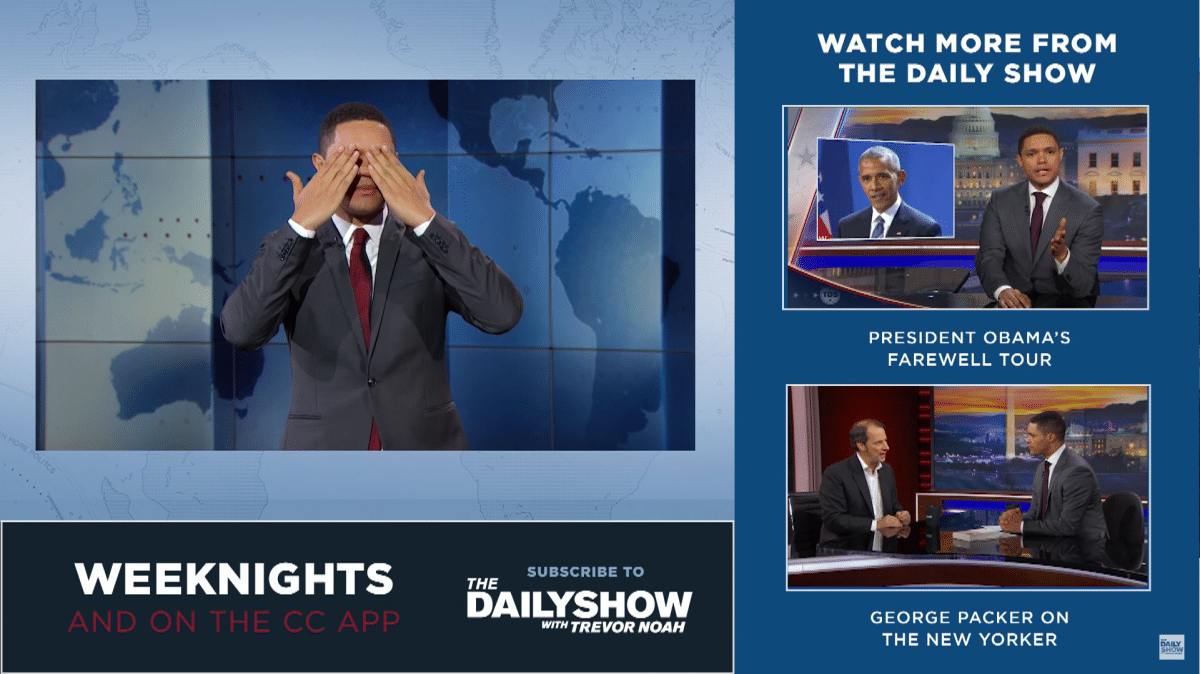 While this could be achieved by pointing to the watermark, some viewers might not be aware it is clickable. Hence, placing an additional button in the overlay or pointing to the Subscribe button found under the channel's name are safer bets.
Make Videos More Accessible with Closed Captions and Subtitles
Captions and subtitles can make your video content more appealing to a greater number of people – those who are hearing-impaired, but also audiences who don't speak the language used in the video.
YouTube uses speech recognition for automatic subtitles or closed captions (CC). However, the results depend very much on the speaker's accent, intonation and use of slang or specialized vocabulary. For better results, you should create the subtitles or CCs yourself either within YouTube or with a piece of software such as Amara.
You can create your own subtitles or switch on YouTube's automatic ones for each of your videos in the Subtitles & CC Section in the Video Manager.
Add CTA Overlays and Annotations to the Video
The CTA doesn't necessarily have to focus on subscribing users to your channel. You can also include CTAs and annotations throughout the video to point viewers to additional content on the same topic. This increases the amount of information that's delivered while encouraging engagement and interactivity.
Annotations should be placed at the end of the video, and they can include links and text. However, to add external links, you need to verify your YouTube account and make sure that the channel is in good standing. Like subtitles & CC, annotations can be added in the Video Manager.
Final Thoughts
All of the above techniques increase the appeal of your video content. Unlike the 5 ingredients for engaging visual content marketing campaigns, which can be mixed, matched or even used independently from one another, these 5 video marketing techniques should always be combined, for the best possible results.
As in all the other types of marketing, monitoring and optimization are essential to making progress. Keep track of your video content's performance, notice what worked and what didn't, and leverage the former in order to make more people aware of your brand and products or services.
Efficient Social Media Communications With Swat.io