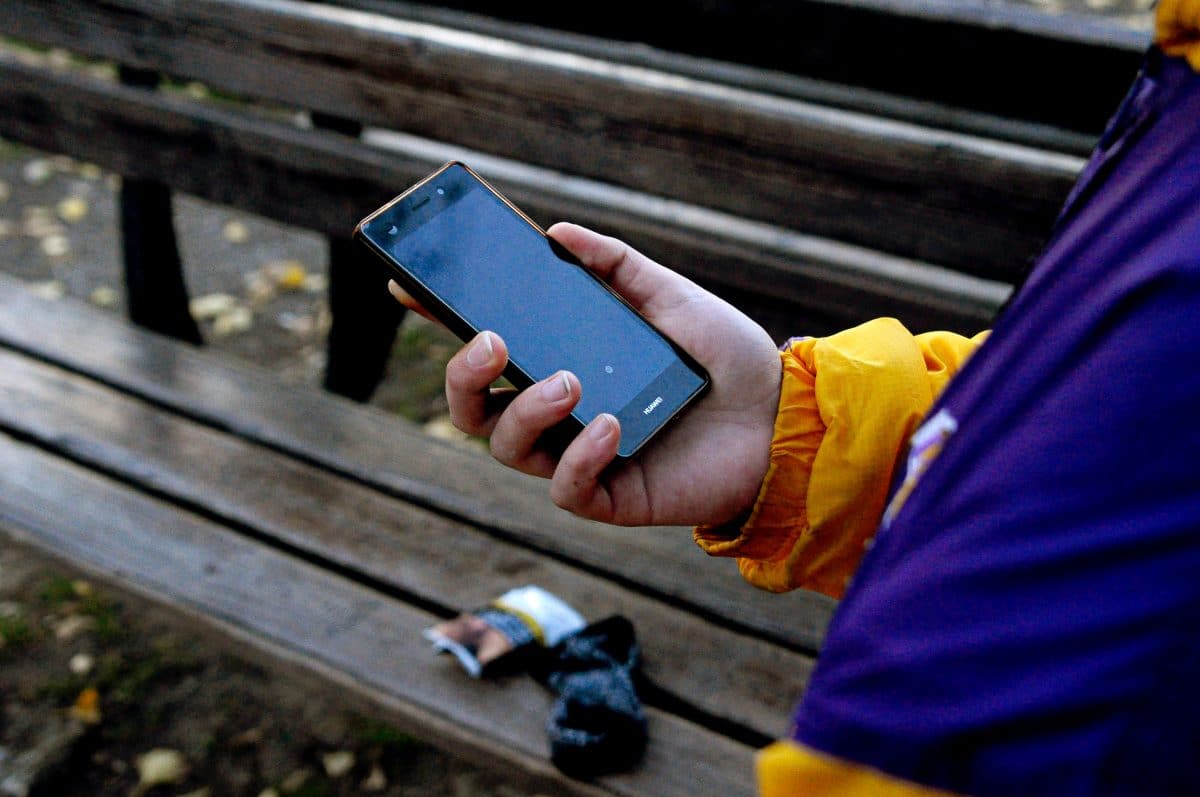 Google AMP Stories – Google's Brand-New Content Format
AMP Stories, the new content format within Google's AMP framework, is now available for free to everyone who's curious. Keeping in line with the tradition of Instagram and Facebook Stories, this new feature is sure to transform mobile content pieces into true eye-catchers. But with almost all social networks currently employing Story formats, how much attention should you pay to AMP Stories? We at trusted know the answer, show you the most relevant differences to older formats, and provide useful background information on AMP Stories in this guest post.
Google's AMP Stories have finished the beta phase and are looking promising. The newest addition to the AMP framework brings the Story format, previously known from a range of social networks, to the open web. The first results, partly created in the beta phase that has started in February 2018, are true eye-catchers and mouth-watering to content producers. Here are two inspiring examples:
Mic explains what happens in our brains when we listen to music using the AMP Stories format: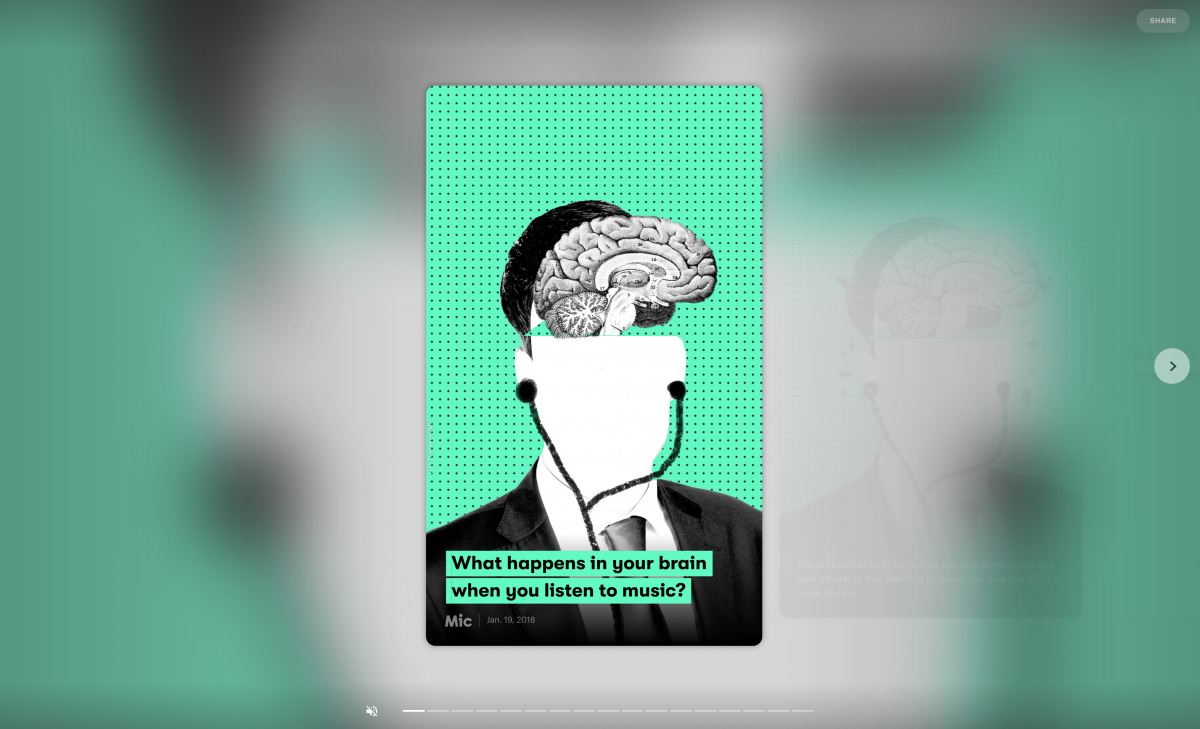 A Story, curated by the Washington Post, about US president Donald Trump's (in)famous plans to build a wall: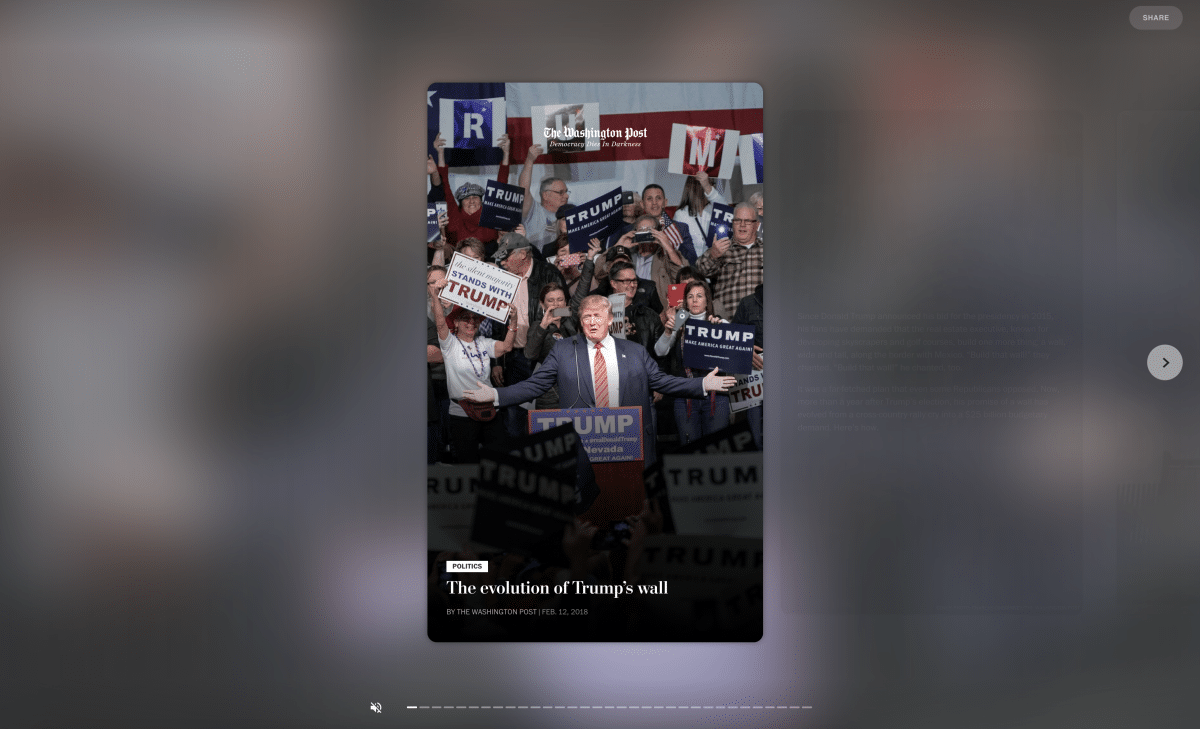 Similarly to its forerunners, AMP Stories' charm lies mostly in its coupling of different content formats (such as text, video, pictures, and sound), as well as the easy peasy handling. Mobile users swipe from right to left, from one image to the next, in order to follow a Story. This way, even complex issues can be published in a fun way and become accessible easily.
Stories – The format of the future?
In the wake of the rather unpleasant sunsetting of Google+, AMP Stories can be seen as Google's latest attempt at orienting themselves by the formats of other social networks. To no big surprise, the California-based company has selected the format which has been dubbed the content format of the future by Mark Zuckerberg at the beginning of the year.
Today, the number of users accessing Stories daily on various platforms is already quite impressive:
WhatsApp: 450 million
Instagram: 300 million
Facebook: 70 million
Snapchat: 191 million
However, Google's Story format works quite differently from what you would think, and is by no means a mere copy of Social Media Stories, as they are known from competing platforms.
Google AMP Stories vs. Instagram und Facebook Stories – The most striking differences
The difference between the new kid on the block and its predecessors primarily lies in the fact that it has more reach. The content format is available to anybody, due to AMP Initiative's open source approach – no Instagram account necessary. AMP Stories aren't bound to a certain platform or app. Instead, they appear with every Google search, no matter the device. This could rightly be seen as a challenge for other platforms – now users no longer have to open an app to find new Stories. Additionally, news articles can be consumed much easier and faster in this innovative way.
Another (very) relevant factor: In contrast to Stories on WhatsApp or Instagram, AMP Stories aren't fleeting personal stories, but instead available beyond the 24-hour-mark. This makes them especially useful for durable entertainment and educational content.
No code, no gain – Working with AMP Stories needs more skills than Instagram & co.
The complex requirements for accessing AMP Stories could be a major drawback. In contrast to Instagram & co., it's a lot more difficult to build a successful AMP Story without the necessary know-how. There is no graphic interface, just the framework along with HTML chunks for your own code, provided for free online. Building block concept? Drag-and-drop? Simply adding a couple of pictures? Unavailable.
If you want to publish content as an AMP Story, it has to be embedded in the respective code. For many content producers and marketers without the necessary resources, this could prove a knock-out criterion. Being able to simply transform any given Page into an AMP Page would be amazing, but unfortunately, that is not an option. A helping hand is available in the form of online tutorials, which guide new users through creating an AMP Story step-by-step. These too are available for free.
Renowned beta testers: Washington Post and CNN praise Google AMP
The additional effort AMP Stories require doesn't seem to put off big publishing and media companies. Among those who have already created a number of AMP Stories are BBC, CNN, The Washington Post, People, various online magazines such as Wired and Mashable, and others. These partners have had a go at AMP Stories during the beta phase and share a distinctly positive impression of the new format:
"AMP stories have incredible potential to enhance how we create mobile content." says Doug Parker, vice president of US publishing firm Meredith. "Our team can easily create beautiful, media-rich stories that our users will now be able to access quickly across the web. We continue to be focused on creating the best content for every platform and the creative possibilities on AMP stories are endless"
Your creative possibilities seem to in fact be much greater with Google's AMP Stories than with conventional Story formats. Forms, buttons, photos, videos, animated pictures, links, shopping widgets, and many more. The open source approach along with the fact that these Stories are being coded from scratch allows for a whole lot more creative flexibility and freedom. The options for transitions and blends alone is dazzling, enabling innovative approaches.
The story behind the Story: What's the deal with Google AMP?
What's even more impressive though are the quick loading times, even for complex AMP pages with a lot of media content. This is due to the underlying framework. Google AMP (short for Accelerated Mobile Pages) is an open source initiative founded by Google. The goal is to improve mobile pages regarding their loading speed, flexibility, and looks. What's making this possible is a combination of HTML, CSS, JavaScript, and specific Google AMP elements, along with a set of rules that clearly lays out how the code must be structured.
AMP has been around since 2016, and successfully so. Those intrigued by Google AMP aren't just publishing and media companies that preferably publish news articles in the new format, as mentioned above. Far from it: by now, more than 900.000 additional domains count on Google's Framework.
The big advantage of AMP pages: The loading time is extremely short in comparison to conventional pages, since AMP pages focus exclusively on the necessary elements and display them neatly, quickly, and in a simple manner. In turn, this leads to both indirect SEO advantages due to a lower bounce rate, as well as direct ones, as Google ranks the quickly loading AMP pages higher in searches.
AMP Stories is the initiative's latest brainchild and has been added to the framework by Google. Having started its Beta phase in February 2018, the content format is open to everyone for testing, building, and playing around with. All of it is – in true open source fashion – available for free, of course.
It's not just the format that counts – many factors influence great content creation. Check out our e-book "The Art of Social Media Content Creation" and find out which ones exactly. Download it now to learn how to plan, create, and publish Social Media content, and how to measure your success effectively.
Preliminary conclusion: Getting started now might pay off!
The launch of AMP Stories is great news to all content producers and designers. The Stories look amazing, give content on mobile devices that certain something in terms of style and usability, and have a vast reach. While they are still somewhat of a gimmick for large publishing companies at the moment, AMP Stories are very likely to appeal to "smaller" content producers soon, revolutionizing mobile content creation. Getting started with Stories (and Google AMP in general) should prove a valuable competitive advantage in the European market as well, and at a low cost. You just need to immerse yourself in Google's AMP framework.
About trusted
trusted is a large German comparison portal for B2B software and business tools. The Munich-based team of industry experts and editors have evaluated tools from more than 250 categories and compared them via comprehensive testing. Right up trusted's alley are Social Media Tools like Swat.io.
Efficient Social Media Communications With Swat.io