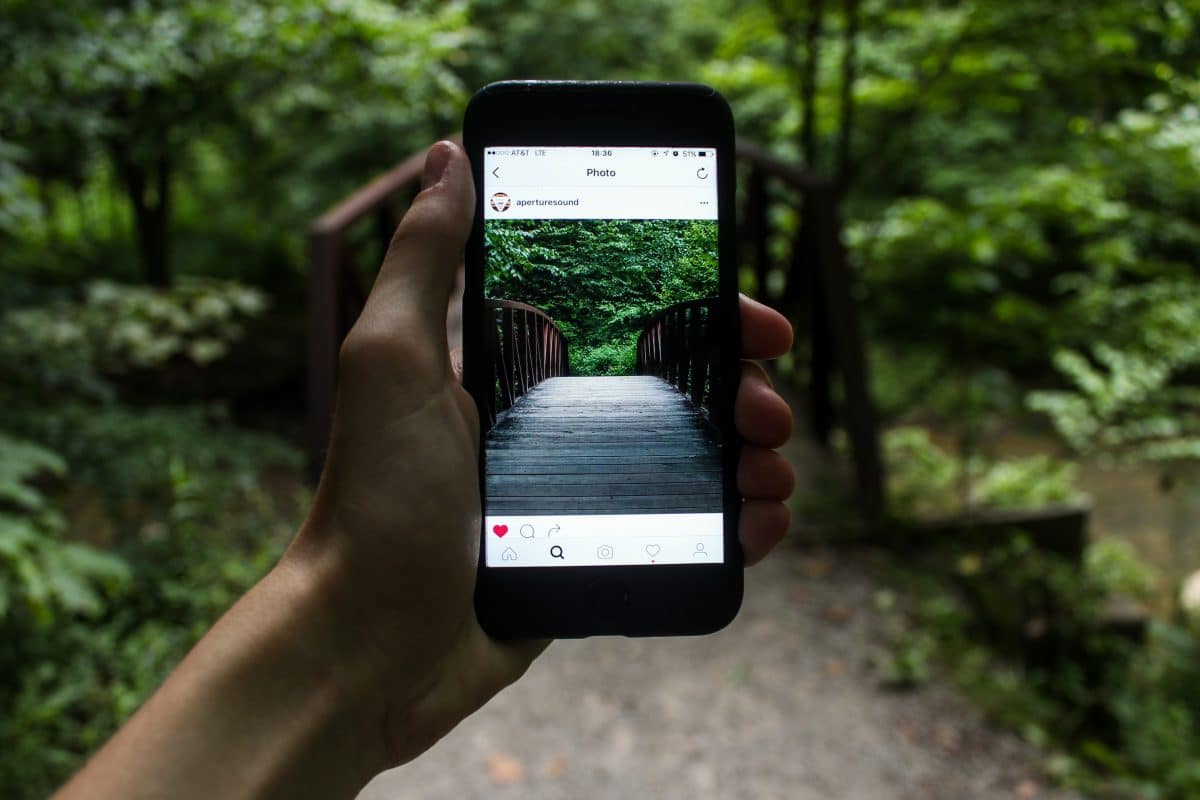 How to Integrate Brand Stories into Overall Brand Strategies
Telling brand stories on social media shouldn't just be done for impressing the audience. Anyone witnessing a well-written story (or in this case social media content) should want to take the place of the protagonist. That's even more the case with stories told on social media, as they are often overloaded with optimism.
The entire approach is not without drawbacks, though. If you've conceived brand strategies that are heavily based on storytelling, people who discover you mid-story might feel out of loop. In this context, is it still worth it to integrate brand stories in brand strategies? Read on to find out!
The Art of Social Media Content Creation
Download our eBook and learn how to plan, create and distribute your social media content while measuring its effectiveness on your relevant social media channels. To ensure you don't miss out on any big social media content trend or best practice, we've also included interviews of 5 experts in this field. Find out how to master the art of social media content creation using the latest available tools and determine what type of content makes your audience tick!
Red Bull Gave Its Social Media Accounts Wings
The Austrian company making the energy drink that "gives you wings" has mastered storytelling on social media. This has definitely contributed to its global fame and to the fact that it's now the energy drink with the highest market share worldwide. From students, sports fanatics and workers to celebrities and common people, everyone has turned to this fizzy beverage when needing an energy boost.
Now, 30 years into the history of this company, all their social media accounts indicate something that every social media marketer should know. The stories shouldn't be about the product, but about the experience of using the product. This is obvious on all of the social media platforms that Red Bull has an account on. And let us tell you this: there are quite a few of them!
The main Facebook page (since there are also Red Bull Events, Red Bull TV, Red Bull Bike and Red Bull Racing, among many others) has accrued 47 million fans. The focus here is on video content, with very few other things in the mix. Red Bull's focus on visual content makes perfect sense, considering the type of product that it's making.
One of the most popular stories that the brand shared on its Facebook page was the Red Bull Stratos, a skydiving project starring Austrian skydiver Felix Baumgartner. Even though the sky dive took place on October 12, 2012, the brand started posting about it as early as February 7 of the same year. The updates went far beyond teasing, as Red Bull kept providing different angles of the story. There were posts on the beginning of the initiative, the test flight, documentaries on the topic, photos of Baumgartner during the suit fitting process and so on. All of these are elements that create a story when put together.
Red Bull Stratos is the gift that keeps on giving. Having the skydiving capsule exhibited at various events enabled the company to keep posting as late as January 23, 2016.
On Twitter, where the brand has "only" 2.15 million followers, the focus is again on visual content. Unlike on Facebook, updates posted here mainly feature photos, GIFs, illustrations and short videos. Red Bull seems to follow different strategies for different social networks. The concept that this energy drink "gives you wings" is still reflected in all of the content, but the angle is slightly different.
Love at first sip. #GivesYouWings pic.twitter.com/dhppV6WyrU

— Red Bull (@redbull) February 15, 2017
The above post, along with several others published around the same time, suggests that the company gives a lot of thought to holidays. The content is lighter, overall, the captions are amusing, and the engagement is there from both sides.
Moving on to the next platform, it seems that Red Bull is taking advantage of every new feature Instagram launches. There are 6.6 million followers here, the posted photos and videos are fun, colourful and fit the brand exceptionally well. It should be noted that Red Bull doesn't only retell its adventures on Instagram, but it also mentions the main characters. This side of social media storytelling takes engagement to a whole new level.
Red Bull was even active on Vine, before Twitter decided to pull the plug on that service. There, the brand had 120.3K followers and 24 million loops. Things are going much better on YouTube, where the brand has upwards of 5.7 million subscribers and more than 100 playlists. Considering the common theme of each playlist, each of these can be treated as a story.
LEGO Brought Toys, Marketing and Storytelling to the Big Screen
How would you react to a 104 minute-long commercial? What if we told you that you'd love it, regardless of your age? The LEGO Batman Movie, the Danish toy manufacturer's latest venture into animated movies, is a great example of how brands can tell stories even in unexpected formats. The end goal is to sell the plastic brick kits, but also to entertain people using reimagined versions of some of their beloved characters.
Back in 2014, when The LEGO Movie was released, Nicole Volpe Miller, Chief Content Officer at Deke, praised the Danish brand on Medium: "Bravo, Lego for creating a quality film about your product. Yet, it is actually smarter than all of that, in terms of how it uses the storyline to get past the modern audience's defenses against advertising."
With The LEGO Batman Movie, the brand has used basically the same recipe. The New York Times' Manohla Dargis wrote that "As in the first movie, the character design does much of the most meaningful work because it conveys part of what's enjoyable about Legos, including their smooth-to-the touch plastic surfaces and knobby bits (studs in Lego lingo), which you can almost feel in your hands as you watch. One of the satisfactions of Legos is their touch sensation, a sense memory that's imprinted on brains, too."
Of course all of this had to be teased and promoted on social media, and LEGO didn't shy away from that. On YouTube, the toy manufacturer promoted each of the sets seen in the movie in an unobtrusive way. The playlist containing clips such as the one below is available here.
What Lesson Could Social Media Managers Learn from All of This?
Quality matters, not only in terms of storytelling, but also when it comes to entertainment. Again, focus on the experience your product could create, rather than the product itself. By doing so, you will notice soon enough that the relationship with your customers goes well beyond buying and selling something.
Secondly, using multiple channels for telling the same story from different angles is the preferred approach. That way, an audience from one social media platform could be determined to follow your brand elsewhere, in order to find out more. For example, posting and event's "making of" on one platform and the event per se on another could motivate your audience to follow you everywhere.
Don't forget to space out the bits of story. You might get to tell the same story from completely new angles for 4 years, as Red Bull did, but knowing how to organize and schedule your campaign is essential.
Not at last, don't be afraid to experiment with storytelling formats. LEGO didn't have a standard to relate to when making The LEGO Movie. Who would have thought that an entire movie could be used as a marketing strategy. And yet, their move was brilliantly complemented on social media.
Final Thoughts on Brand Stories as Part of Brand Strategies
In the examples presented above, it's quite clear that companies integrating stories into their strategies are looking to sell the brand, rather their products. Social media strategies focused on storytelling bring to light the values, beliefs and the things brands stand for. As people are captivated by stories from the moment they make the first steps, enforcing brand strategies through brand stories is something social media managers should keep in mind.
Efficient Social Media Communications With Swat.io
Do you know any other brands that have successfully integrated storytelling into their brand strategies? If you do, please share them with us and our readers in the comments section below.