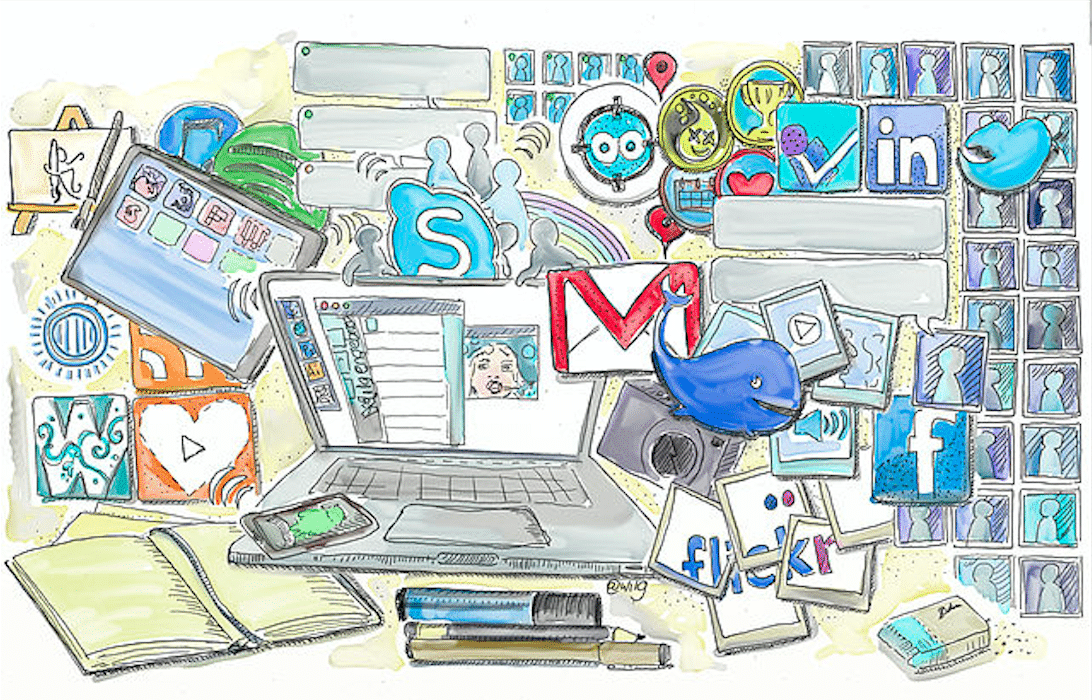 How to Optimize Posts for Different Social Media Platforms
There are no 2 identical social media platforms
Have you ever been tempted to just duplicate the same content on all of your social media channels? Overcome that temptation by thinking of the following 3 things:
Each social media platform has a specific audience.
Even if the same person follows your brand on several social media platforms, his/ her content expectations vary depending on the characteristics of the platform.
What might look good on a particular platform won't look good or might be even perceived as spammy on another.
There are a lot of things to consider when drafting social media posts. To make things easy, we're going to show you the differences with a single social media post we've crafted on the four big platforms:
Facebook

Although you can write longer posts on Facebook, remember that people don't normally take the time to sit and read something unless it's something that impacts them directly. That's why it's recommended to keep your Facebook text to less than 140 characters. Actually, around 50 seems the best way to go.
If at all (Facebook is not known for facilitating hashtags very well), use not more than 1 hashtags.
From Zero to Hero: The Social Media Marketer's Strategy Kit
Download the strategy kit for social media marketers who want to stay on top of their game. Use the actionable steps, tips, tricks, and guidelines to take your brand and business from 0 to hero on social media. The kit is accompanied by ready-to-use templates to help you define, implement and monitor your social media marketing strategy in all its complexity.
4 tips for Facebook:
Craft emotional messages that tell a story.
Ask questions to create a sense of belongingness in users.
On Facebook, videos tend to outperform images. Use videos whenever possible.
Make sure you choose images which appeal emotionally to users. The ideal image dimensions for images on Facebook are: 1200 x 630 for shared images and 1200 x 627 for shared links.
Twitter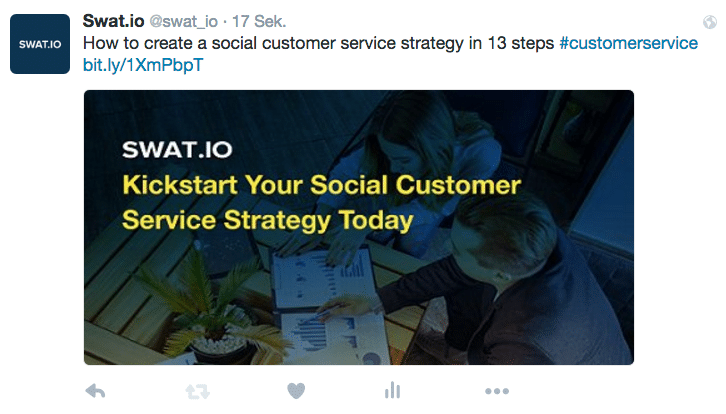 Unlike Facebook where posts can be more personal, even more descriptive, at times, Twitter's audience usually expects to see precise and to the point messages.
Contrary to the common thinking that hashtags should be included in the message, it is actually advisable to put them at the end of the Tweet so the link and hashtags are broken up. Why? Because there is a chance that the reader might get more interested in clicking on the hashtag than reading the rest of the title. Check out this study by Kurt Wagner which says "a tweet that doesn't include a # or @ mention will generate 23 percent more clicks." That doesn't mean you should give up on all hashtags. Use 1, 2 at the max and stick to relevant ones.
4 tips for Twitter:
Twitter has a fast timeline which makes it quite easy for people to overlook your post. Share interesting facts or ask intriguing questions.
Limit your message to not more than 120 characters and leave about 20 characters for users to post their replies. In case you are using an image, you will have to limit yourself to 100 characters, as an image will also take up 24 characters.
Use hashtags. Not more than 2 per post. They help users to join and identify their areas of interest. Hashtags must be relevant to your topic.
Retweets can be increased by almost 150% by sharing images. Do so whenever possible. The ideal image dimensions for images on Twitter are 440 x 220 or 2:1.
LinkedIn

LinkedIn is much more business-centric than the other social platforms, so keeping it business relevant is a must.
The most important thing to understand when posting on LinkedIn is that this is very different from Facebook. As a matter of fact, if there's one thing that LinkedIn audiences hate, is a post written for Facebook and published on LinkedIn.
It is a network for professionals and all of the content that you post here should be valuable and helpful to your audience.
Your content should be related to industry specific topics that are discussed amongst peers. You can also conduct topic specific discussions and engage your audience.
4 tips for LinkedIn:
There is NO support for hashtags on LinkedIn.
There are no specific image size recommendations for photos uploaded directly in a post to your profile or page. The best way is to go with the recommended image size for sponsored updates of 800 pixels wide by 400 pixels high. For link previews, the image thumbnail is resized to fit 180 pixels wide by 110 pixels high.
Make your status updates more than just text by adding an image with the link, instead of just using the small photo that's generated along with the link preview.
Engage with your audience by asking questions about things they have expert knowledge of or by responding to comments on your feed in a non-spammy way.
Instagram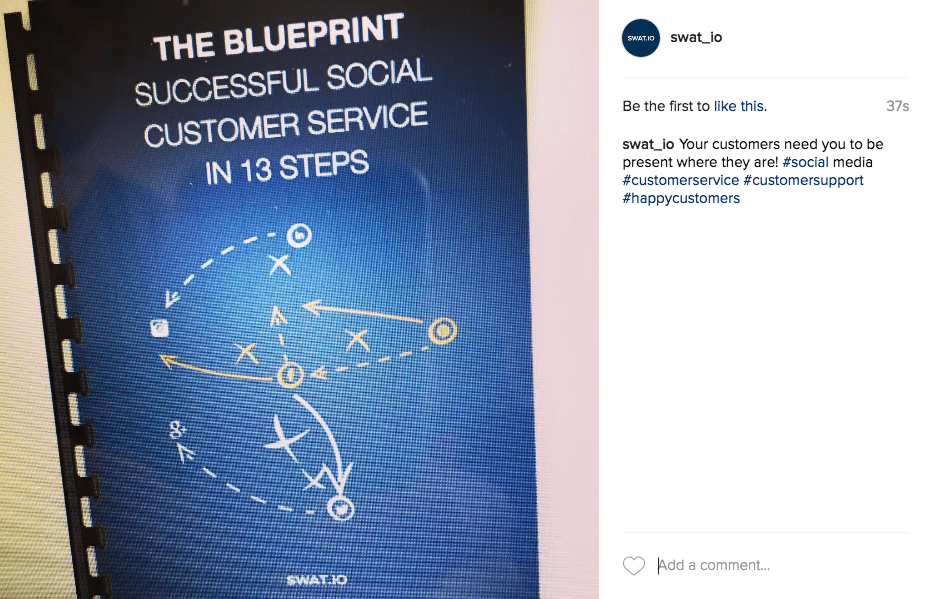 This time, it's not about text. People go to Instagram to look at cool and amazing pictures, not to read text.
Unlike the three big social platforms Facebook, Twitter and LinkedIn, the recommended number of hashtags on Instagram is 11+. However, we'd still advise to limit yourself to hashtags that actually are connected to your content.
4 tips for Instagram:
Use relevant images to express your brand's personality and voice.
Share experiences.
Inspire action by starting a movement around your brand and around a certain hashtag (e.g.: the #runfree campaign from @nikerunning)
Because 640 pixel images looked blurry on higher resolution devices, Instagram now recommends you post images that are 1080 pixels wide, at a minimum. Therefore, image width needs to be at least 1080 pixels.
Now it's your turn to put all of this info into practice 🙂 Do you know of any other tips to make the best out of social media posts? Share them with us in the comments section below.
For social media growth hacks, check out this article.
Efficient Social Media Communications With Swat.io