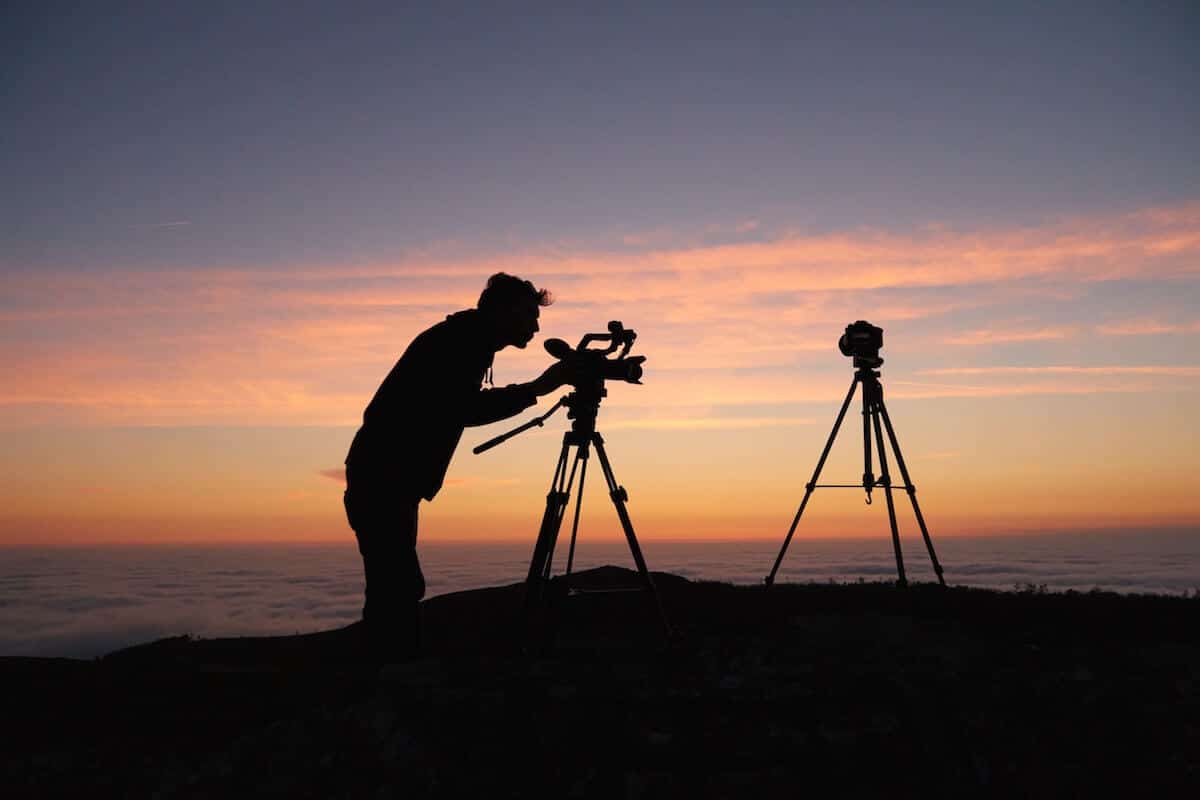 Competition for Youtube – What IGTV Means for Online Marketing
Instagram TV, abbreviated IGTV, is the new feature introduced by Instagram in late June. The name says it all: "Instagram TV" lets users publish videos up to an hour long on the platform.
For many observers, this feature may make this network, which now has a billion users worldwide, a serious competitor to YouTube. But what's so special about Instagram TV and how is this innovation relevant to social media marketing?
What is Instagram TV?
Instagram TV is basically a portal for watching and sharing videos. It can be accessed in two ways:
via a dedicated app, available for iOS and Android, or
via a button at the top right of the normal Instagram app
The main difference to videos traditionally posted on Instagram lies in the length of the clips, which had been limited to 60 seconds. Further, as on YouTube, each user can now open their own video channel and upload their video content.
You can select the following categories on the platform:
For you: videos suggested based on past Instagram activity.
Subscribed: videos of people or companies you follow.
Popular: videos currently trending among IGTV users.
You can also continue playing videos you've started previously and discover new video channels and movies using the search function.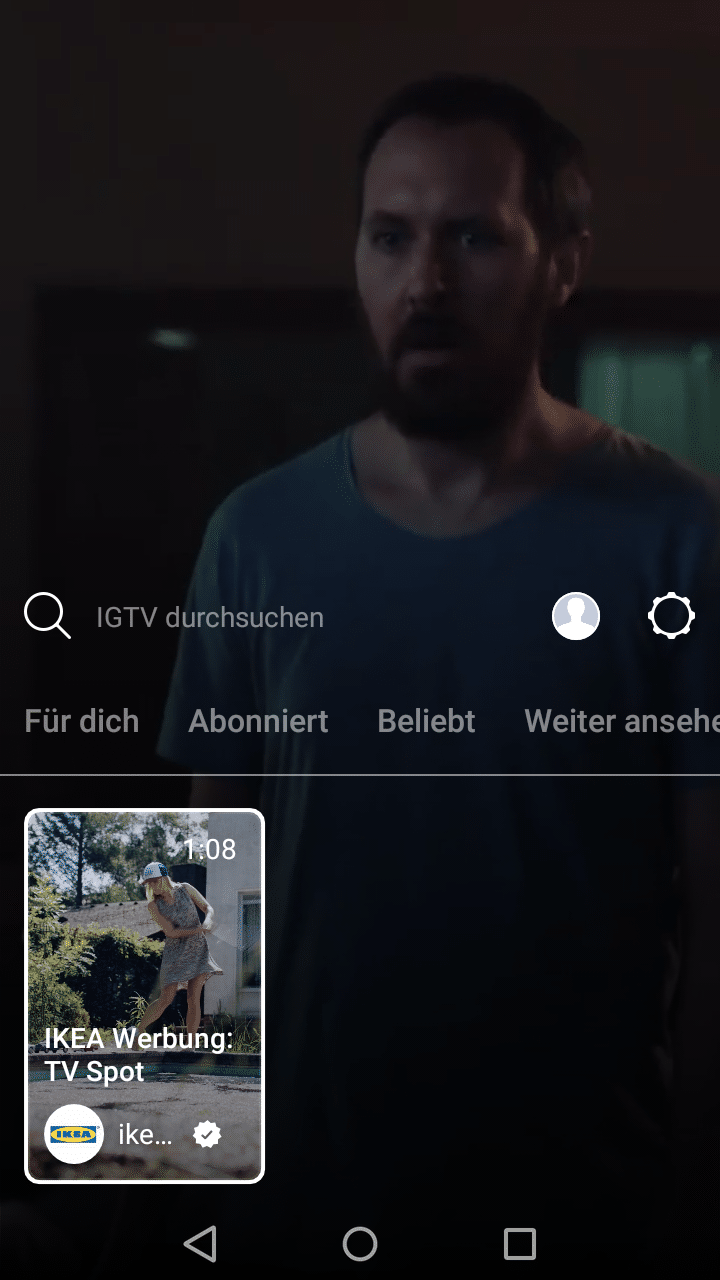 How to get started on Instagram TV
If you wish to use Instagram TV for marketing, it's best to set up your own channel as quickly as possible. This can be done in a few steps.
If you are using the platform for the first time, you need to register, either using the Instagram app or the IGTV app. Otherwise, the application automatically carries the data over from your Instagram account.
In the IGTV app, click the settings icon in the upper right corner, then click "Create Channel".
The process is similar in the main Instagram app. Here, you click the TV icon at the top right, then the settings icon. You can add new videos via your profile and the + – sign. You will be asked for a title and a short description, just as for Instagram pictures. In the web version, the upload works via this link.
Tip: Uploading via the web browser allows you to cut and edit videos or, if applicable, brand them, and immediately upload them from your PC or laptop, without first having to synchronize them to a smartphone. This saves time and effort.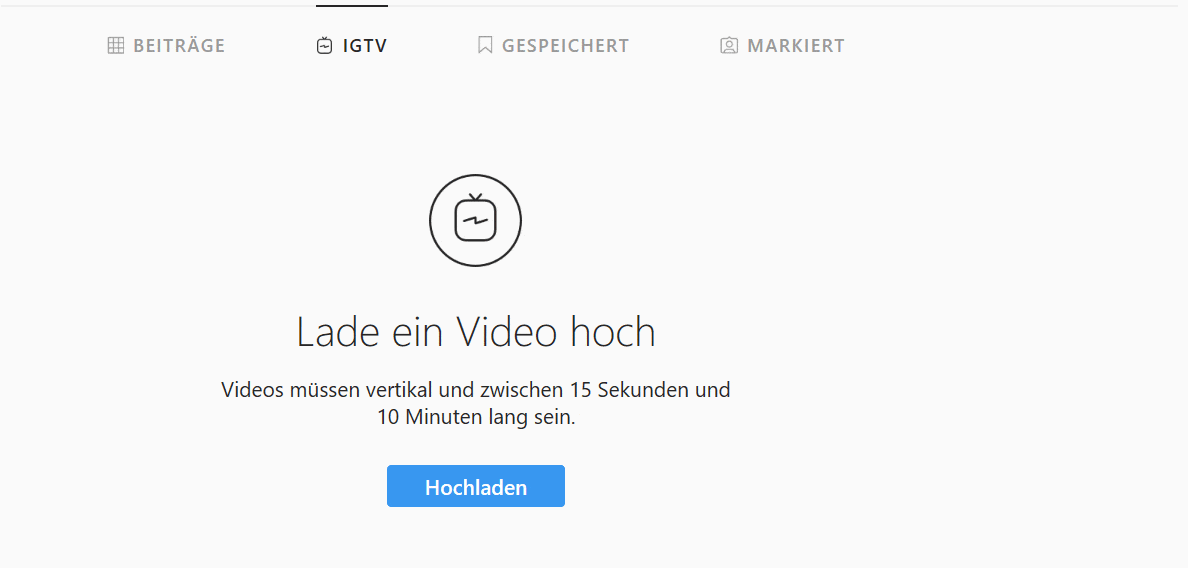 Format specifications and important points
Current estimates suggest that by 2021, video will account for nearly 80 percent of total mobile traffic, so it only makes sense for Instagram TV to focus on smartphone users. As a result, the format specifications are:
Videos are played in full screen mode and vertically.
Instagram currently accepts all aspect ratios between 4:5 and 9:16. A good resolution is, for example, 1080 x 1920.
The allowed file format is MP4. The maximum file size for videos up to 10 minutes is 650 MB. For videos up to 60 minutes it increases to 3.6 GB.
The title image can be added in JPG format. Instagram recommends an image size of 420 x 654 pixels.
Videos uploaded to new accounts may be between 15 seconds and 10 minutes long. After verification, the maximum allowed video length increases to one hour.
Viewers can like, comment on or send videos directly to friends. Paid advertising can currently not be integrated into IGTV. However, this is likely to change in the near future.
How companies are already using Instagram TV
Instagram TV is still new, but the number of companies already using the new feature is growing rapidly. Examples include: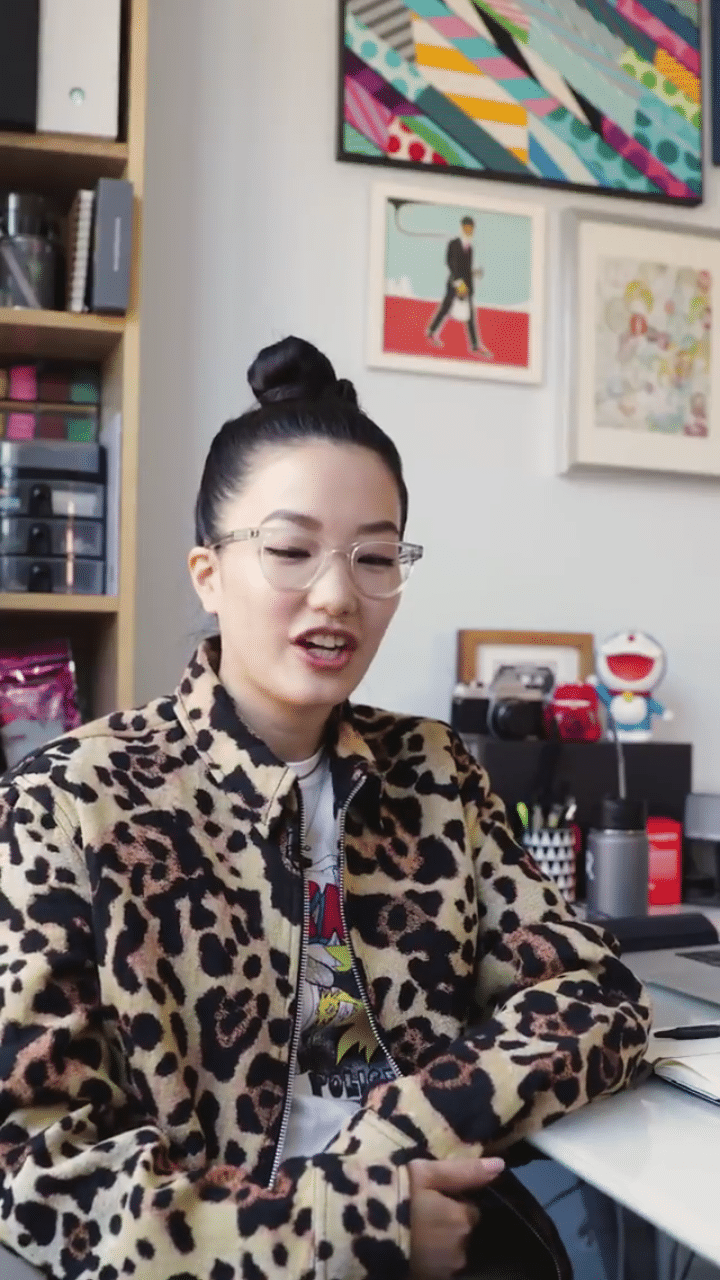 Warby Parker, the American online eyewear retailer, uploaded a video interviewing a graphic designer wearing the company's glasses at work.
Louis Vutton and Gucci have published film clips from their recent fashion shows.
National Geographic thrilled Instagram users with a 47-minute post on how astronauts see Earth.
The multi-channel network Tastemade regularly shows recipes being prepared in videos.
The women's magazine Cosmopolitan has published a video series, among others, in which passersby in New York City are asked to imitate successful Instagram make-up looks.
One of the first companies to get noticed on IGTV was Chipotle by posting a video in which the main character, much like Mary Poppins, takes unending quantities of burritos, sauces and other fast food products out of a bag.
Some companies are using old video content and "recycle" it for Instagram TV. But the number of clips produced specifically for IGTV is increasing.
Potential of the new feature
At first glance, the introduction of Instagram TV may not seem all that spectacular. After all, it's just another way to share videos online, right? But there are some good reasons to check out the new feature early.
Length of the videos: Videos with a maximum length of 10 minutes or even one hour open up new possibilities for creating content.
Mobile usage: Unlike YouTube, Instagram TV is tailored for use on smartphones. This matches well with the habits of a young target group.
Reach: With more than a billion users and still growing, Instagram is one of the key social media channels for online marketing. Since the introduction of Instagram Shopping, it plays an important role as a sales platform as well.
Easy to use: Designed to be user-friendly, Instagram TV makes creating and uploading videos literally child's play. You can essentially get started overnight – which, however, shouldn't entice you to forget to devise your strategy first.
Tips for marketing with Instagram TV
Although Instagram TV makes it easy to get started, there are a few things to keep in mind when creating and uploading your first videos, because the video feature has its own rules and regulations.
Try different types of content
Instagram TV works well for different formats, such as:
Tutorials and how-tos
Product videos
Interviews
Stories
Introductions of people or teams
It usually takes some time to find out which formats work best for your channel and audience. Particularly in the beginning, experimentation makes sense.
You wish to publish content that reaches your target audience, drives engagement, and generates new leads? Find out about everything you need to take your content marketing to a new level in our free e-book "The Art of Social Media Content Creation".
The Art of Social Media Content Creation
Download our eBook and learn how to plan, create and distribute your social media content while measuring its effectiveness on your relevant social media channels. To ensure you don't miss out on any big social media content trend or best practice, we've also included interviews of 5 experts in this field. Find out how to master the art of social media content creation using the latest available tools and determine what type of content makes your audience tick!
Note format specifications
Videos are especially effective on Instagram TV if they already meet the platform's format specifications. This means first and foremost that they should be vertical. Keep this in mind when planning your content. After all, not every motif looks as good vertically as it does horizontally, and not every video works as well on a smartphone as it does on a laptop.
Be brief
As mentioned earlier, up to 10 minutes per video are initially available. But it doesn't necessarily make sense to take advantage of the maximum length. The most successful video posts on the Internet are two to three minutes long.
Go for an authentic look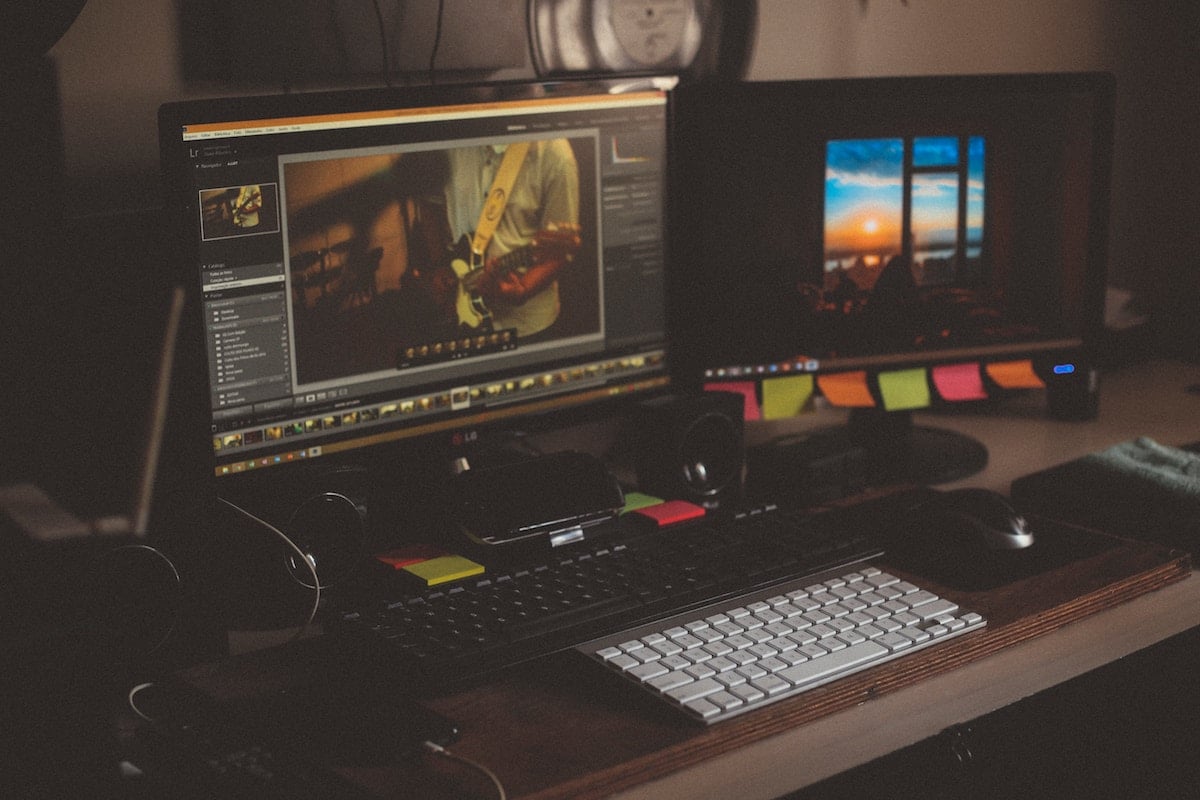 You don't have a professional camera crew or know much about effects? No problem. Instagram TV puts the focus on authentic-looking video material, which – at first glance, at least – doesn't have the look of elaborate production and post-processing. It's also important to remember that your video will usually be viewed on a mobile device, so avoid too many details or an overloaded background. Keeping it simple is the motto.
Optimize titles and descriptions
Just as with Instagram images, you should also ensure that your videos can be easily found. This means integrating relevant keywords in the title and description. Also use the option to include a link to drive additional traffic to your website. To do this, placing the full URL in the description is sufficient. After uploading, Instagram automatically creates a hyperlink. In addition, you can direct viewers to the description and your links/pages with a call to action in the video.
Use the analysis capabilities of IGTV
To find out how successful a particular video on your channel is, click the icon with the three dots and then "Insights". This will show you how many users watched the video and for how long they stayed watching on average. In addition, you will see the number of likes and comments.
IGTV makes Instagram even more important
Instagram TV is still new. But with its ease of use and optimization for mobile devices, the new feature could prove a groundbreaking innovation and a real competitor for YouTube in the long term. It remains to be seen when and how Instagram will integrate advertising into IGTV, allowing video creators to earn money. When it does, the platform will likely become an important place to collaborate with influencers and reach the 18-to-35-year-old target audience even more easily than before.
Swat.io makes it easy to publish content across channels, communicate with followers, and respond quickly to your customers' questions. Start your free trial now and discover the many advantages of our Enterprise & Agency Solution for Content Planning, Community Management and Social Customer Service.
Efficient Social Media Communications With Swat.io