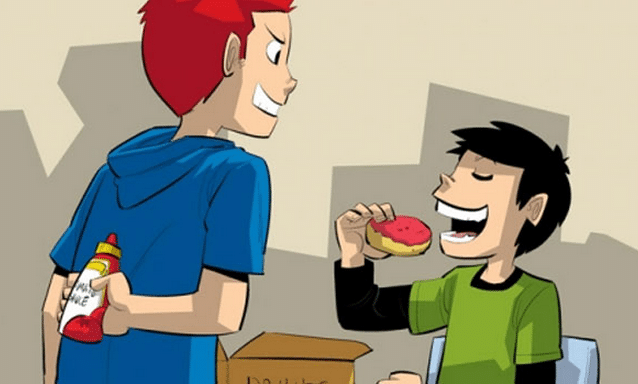 The Best Social Media Posts on April Fools' Day 2015
What social media posts did brands have in store for April Fools' Day?
During this year's April Fools' Day, social media was literally filled with pranks and hoaxes made by brands worldwide. Some of them had been carefully planned and organised beforehand, while others were just made up on the spur-of-the-moment.
We've seen some really good social media posts and collected them in this article, hoping that you will enjoy them as much as we did.
Hailo: Need a taxi? How about a piggyback?
If you're tired of being stuck in traffic, cab app Hailo comes with the perfect solution that allows its users to hail a specifically trained human piggyback to transport them to their destination.
In order to ensure that its users always arrive on time, Hailo has recruited only the most athletic and knowledgeable piggybackers to carry them around. Users are able to hail the piggybacker of their choice at just the tap of a button.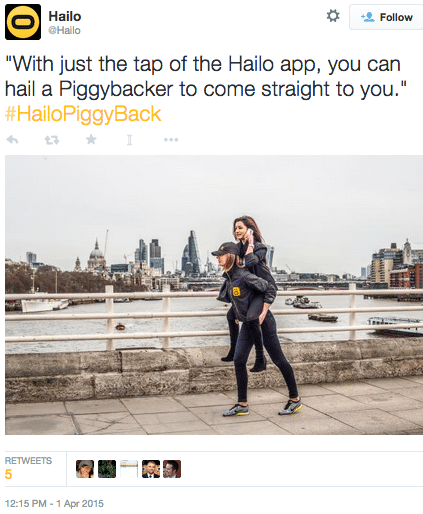 Pizza Hut: The new 'Scratch and Sniff' menu. Let your nose order for you
Pizza Hut's newly launched 'Scratch and Sniff' menu allows customers to order food by selecting their favourite smell. The menu launched on April 1st includes all of the classic Pizza Hut dishes as well as some more recent selections including BBQ chicken wings, rack of ribs, popcorn shrimp and hot cookie dough.
As you've probably guessed, the menu has no images or words to describe the items. Customers are invited to use their sense of smell when selecting their meals.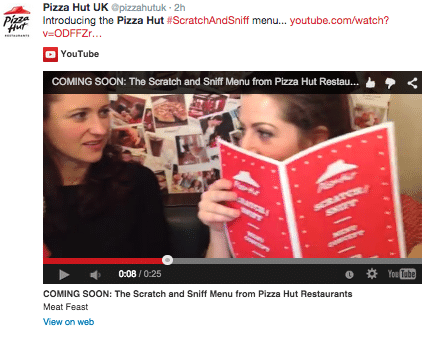 Google: The back to front search engine
Google definitely made one of the best pranks for this year's April Fools' Day. If you went to com.google, you could actually find a complete back to front search engine that displayed everything backwards.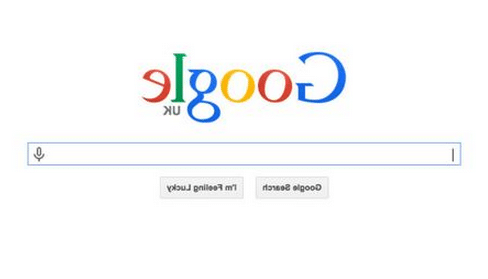 Groupon: Communicating with dogs? Not a problem anymore!
On April 1st, Groupon's social media post offered a six-week course trial period, which had been developed by the Pet Auditory Welfare Service (PAWS), in order to teach dog owners how to reply to barks.
For the course, PAWS analysed more than 2,000 different barks from 150 different breeds ranging from beagles to boxers. Dog owners were supposed to learn to reply by using a short series of specially formulated doggie yaps.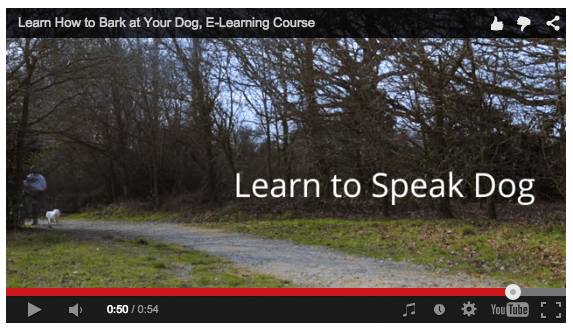 Nissan: Everybody can have one!
Nissan really pulled it off for this year's April Fools' Day as the car manufacturer eliminated the cost impediment around buying with the launch of its DIY 3D printed GT-R kit.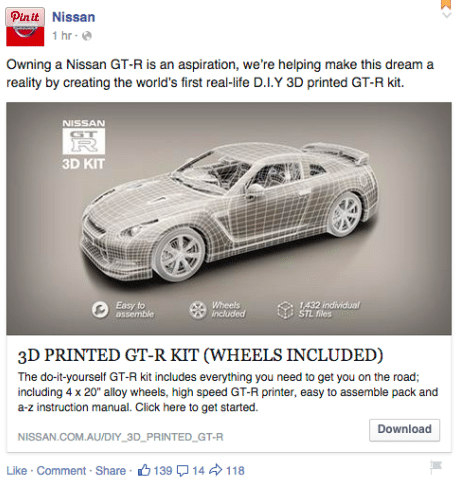 Honda: The car selfie problem resolved!
Car manufacturer Honda launched a new edition of its HR-V model for April Fools' Day. The new HR-V Selfie Edition has ten different selfie cameras and is meant to be the selfie car of the future.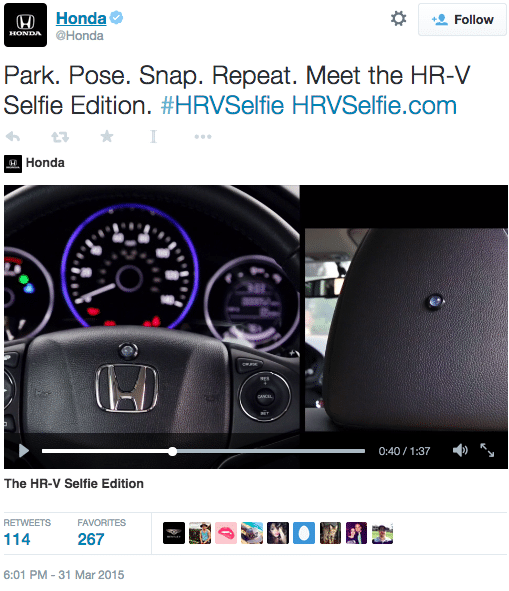 Domino Pizza: Drivers are a thing of the past!
On April Fools' Day, Domino Pizza launched the first-ever driverless delivery vehicles dubbed Domi-No-Driver.
As part of the prank, customers were set to be able to place orders through Domino's website and mobile app and their location could be tracked by the Domi-No-Driver via GPS. Upon arriving at the desired location, the Domi-No-Driver sends a notification to the customer's smartphone or tablet with a unique passcode which customers can input to access the Heatwave 2.0 order compartment and collect their pizza.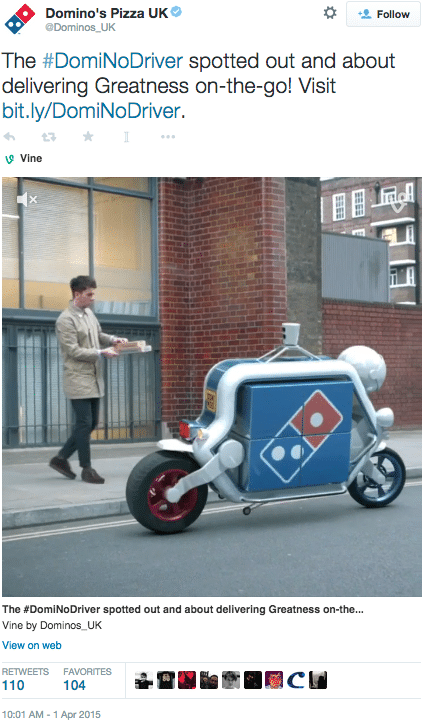 McDonald's UK: A Hand Poncho is all you need!
McDonald's launched the newly designed Hand Poncho on April Fools' Day. The piece is destined to those who choose to takeaway instead of having their meals in the restaurant. The Hand Poncho promises to protect the goodies from weather factors such as rain or snow.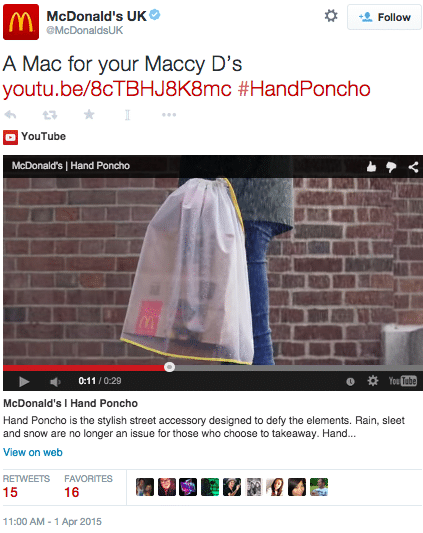 Brands were pretty ingenious this year, right? If you know of any other social media posts or pranks worth mentioning, please share them with us in the comments.
Plan your content now! Start your free Swat.io trial!
Efficient Social Media Communications With Swat.io