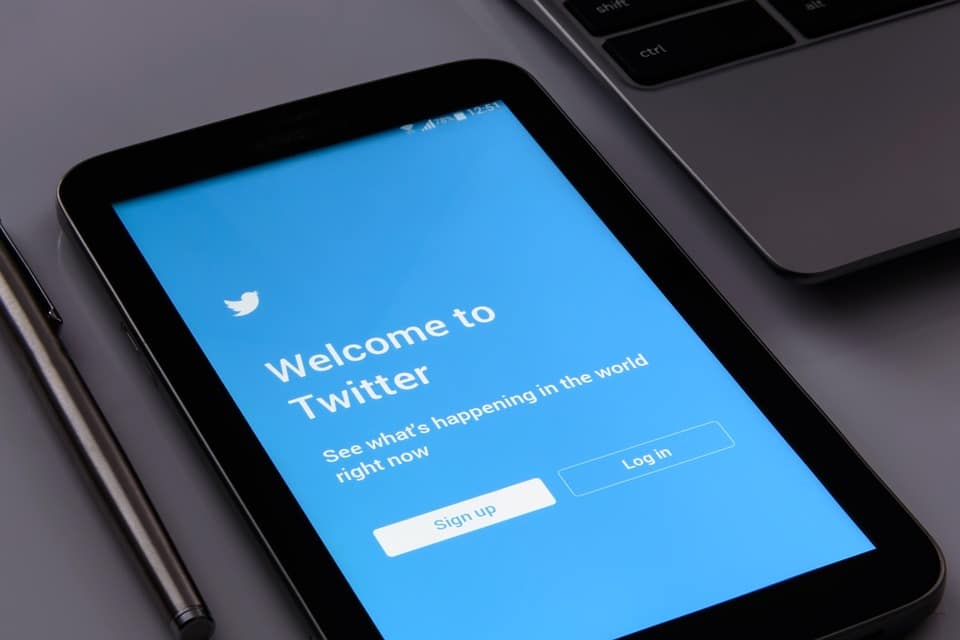 Twitter Storytelling Hacks: How to Make the Most of 280 Characters
[Update: 7 November 2017]
Twitter rolled out the full integration of longer tweets a few days after we published our blog post. Although now you can write 280-character long tweets, some of the things mentioned in our blog post are still viable and can be applied to longer tweets as well.
Twitter's plan to double the character limit was initially a trial performed in September on a limited number of users. As of November 7, the update was made available globally. Here are 3 useful examples to help you make the most of 280 characters on Twitter.
Example 1: You can still keep your tweets short and simple even if you have 280 characters at your disposal for a tweet. The added benefit here is that you can use the extra space left to tag more people.
Example 2: You can also use the extra characters to add more links to a single tweet. For example, if you want to tweet an article with multiple resources, it's easier now to add more links without compromising the quality of the tweet.
Example 3: If you're not yet ready to use 280 characters in a tweet, you can keep them shorter to allow those that want to retweet your tweet add extra notes, emojis or personal thoughts.
In the end, Twitter is not all about 280 characters. Length is not the only thing that makes a tweet successful. If you want to tell the best story, focus on content that appeals to your target audience.
Introduction
Twitter started in 2006 as a service that relied on mobile messaging. Users could use it to send/receive tweets on their computers too, but the aim was for the service to be accessed via mobile phone. The international standard length for a text message (SMS) is 160 characters.
The founders of Twitter thought it would be a good idea to keep the concept and decided on the 140-character limit (the 20 characters left were intended for the sender's username). It seemed like the right approach because people who got tweets via SMS would receive the whole tweet in one text message.
A lot of things have changed on Twitter since 2006. Now, tweets can also include photos, GIFs, videos, and polls. Regardless, to this date keeping things short and simple is challenging. The aim of your tweets should be to engage and give your target audience a reason to retweet or comment on your tweets.
In this article, we will talk about how to transform 140 characters on Twitter into a memorable story that:
Matches your business's mission and vision
Grabs attention, increasing interest level and engagement
Defines your brand's tone and voice (Voice is a mission statement. Tone is the application of that mission)
Read on to uncover valuable tips on how to increase your brand's credibility and exposure within the 280-character limit.
The Art of Social Media Content Creation
Download our eBook and learn how to plan, create and distribute your social media content while measuring its effectiveness on your relevant social media channels. To ensure you don't miss out on any big social media content trend or best practice, we've also included interviews of 5 experts in this field. Find out how to master the art of social media content creation using the latest available tools and determine what type of content makes your audience tick!
How to keep your tweets short and simple within 280 characters
Get to the point and make sure "your tweets should read like headlines in a newspaper". Your chosen headline should introduce the topic and should grab attention at the same time. Stay focused on your goal: to get people past your tweets (onto your website), or into your sales funnel.
Use the elements mentioned below to make the most of your tweets, and tell a story that matters. Keep things actionable with punchy headlines that speak for themselves.
Links: an extension of your message. Your tweet should function as an introduction to a story; that story is the link that sends followers on your website.
Hook readers with questions to make them respond and perform an action (e.g. "Did you know that … ")
Stick to 200 characters to increase re-tweetability. When followers want to retweet your tweet, they have to add a piece of text of their own; meaning that if you use all 280 characters, your followers might re-tweet incomplete tweets.
Use hashtags the right way, and limit the use to maximum 3 hashtags.
Leverage good-quality visuals: attach an image/video to make your tweets stand above the crowd. In a newsfeed packed with tweets, it's much easier to spot the one with an image/ video.
Use strong verbs and keep adverbs to a minimum to drive action
Write short sentences to give your follower clear directions.
Don't forget about hashtags and keywords (make sure to use hashtags.org to check trending hashtags, but only choose those that match your brand and business)
Use icons and emoji's: millennials and generation X treat emoticons like their second language.
Efficient Social Media Communications With Swat.io
Twitter hacks to include more content
If you want to include more content into your tweets, there are few hacks you might want to consider. Here is what you can do to tell a better story on Twitter without compromising the quality of your tweets.
Take a snapshot from a longer content piece and upload it as an image. It is great opportunity to provide your followers with more information, without compromising on the quality of the message.
Add personality to your images on Twitter with Stickers. Use them to better describe an action, and help your followers understand a message without too much text.
Spice things up with a GIF. GIFs are excellent when you're trying to make a statement.
Make the most of links embedded with your content.
The Beginner's Guide to Social Media Monitoring
Download our eBook and find actionable advice on how to use social media monitoring to generate leads, provide better customer service, and gain a competitive advantage. The hands-on tips, tricks, and guidelines will help you develop and implement the right social media monitoring strategy for your brand and business
Tell the best story on Twitter with these examples
Believe it or not, you can tell a good story on Twitter without going beyond 280 characters. The social media platform can be challenging to use because you might fall into the trap of repeating tweets. The best approach is to address your tweets directly at your followers. Make them short but personal, simple but impactful.
Check out these examples that tell the best stories on Twitter without exceeding 280 characters. Use them to increase brand awareness, visibility and drive traffic to your website by triggering the model interesting conversations.
Text tweet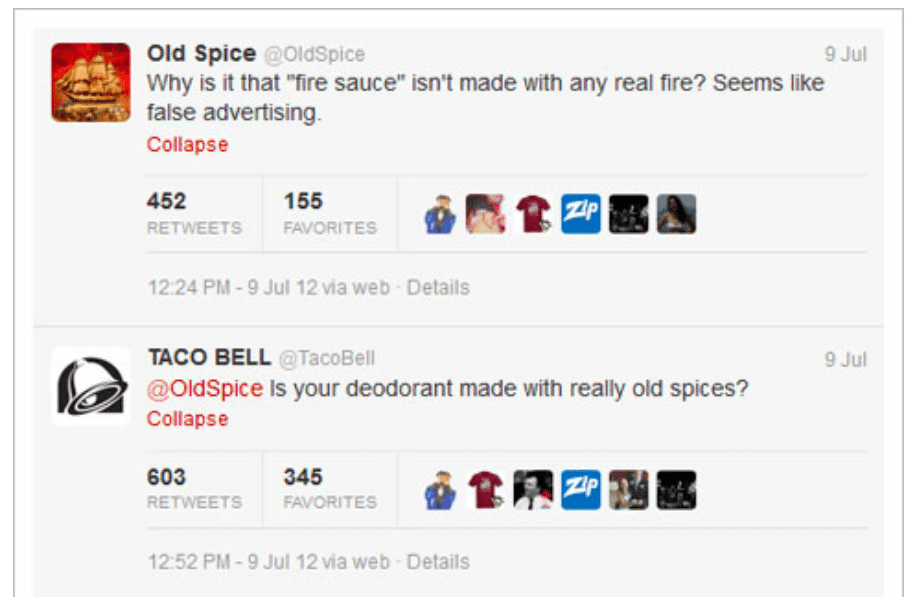 @Old Spice uses humor to make text-based tweets funny and at the same time interesting. Indirectly, the tweet was meant to laugh at @Taco Bell's "fire sauce", which stirred a "riot", triggering another funny tweet from @Taco Bell: " Is your deodorant made of really old spices?"
Get inspired by the Old Spice example and add a humoristic touch to your tweets. In moderate amounts, humor diversifies your content and persuades your followers to react by retweeting or commenting on your tweet.
GIF tweet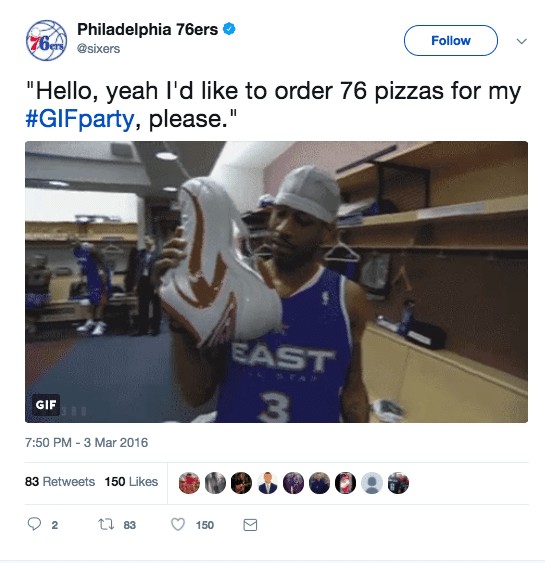 GIF tweets are powerful and inspiring. Use them to show off your personality and improve your brand image by creating a more personal connection with followers. A GIF tweet is a great way to build a social bond, and give your audience a sneak peek into an upcoming event, product release or big launch.
Emoji tweet
Emoji tweets are preferred among millennials and generation X. @GoldmanSachs took their tweets to the next level, cramming their message with a bunch of emojis that brought it to life. The end result: 326 retweets and 186 likes.
On Twitter, you can use emojis to express an action without using words. They're great when you have more things to say, but you can't because you only have 280 characters available to make your point. There are different emojis you can use to showcase appreciation and gratitude. Or make your tweets more visual to persuade your audience to keep reading; and make them perform an action (e.g. retweet, click to view website, comment).
Video tweet
On Facebook, videos can be intrusive due to the recently launched autoplay feature. On Twitter, followers can choose whether or not to click on a video tweet. To make sure yours gets clicked and shared, the message that comes with the video is vital.
Hook your followers with a question. Give them a sneak peek into what the video is about, and invite people to watch to find out what you have to share.
Don't go over 1 minutes per video, and provide the best viewing quality to grab attention. A good idea for a video tweet is a reply to your followers. Let the people get to know the person behind your brand/business, and connect with them on a more personal level.
Conclusion
On Twitter, transforming 140 characters into a story that grabs attention is challenging. Before you get started, you need to settle on a few goals and give a purpose to your tweets. What's the story you want to tell?
Blend the 280 characters with extra features to make the most of your tweets (e.g. GIFs, images, videos). Remember to keep your tweets short and simple. Less is more on Twitter because what matters is the message you want to convey. What are you trying to say with your tweet?
Tell a story reinforcing your message, and focus on delivering value. Use actionable words, and make sure to test your headlines and hashtags. The more you tweets, the better chances you have to see what works and what doesn't.
Efficient Social Media Communications With Swat.io