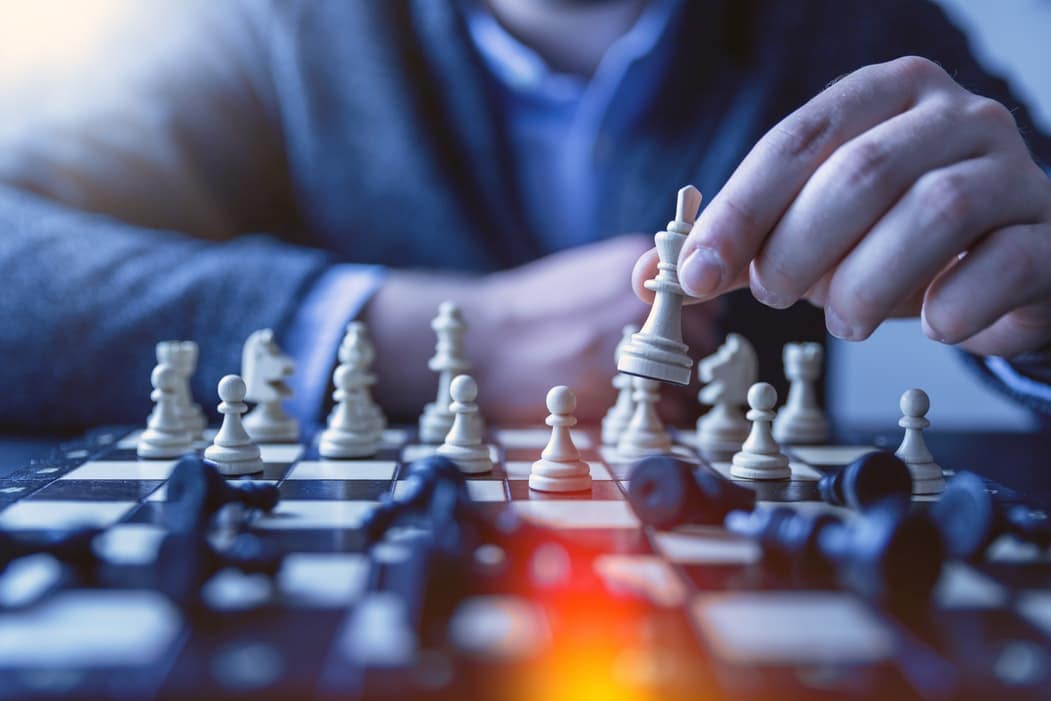 These 10 Social Media Strategies Make Your Marketing Fit for the Future
More than 3 billion people use a social network each month and this number is rapidly rising. But having a company profile on Facebook and publishing content there is no guarantee that you will reach even a small fragment of these masses. Let's put it another way: without a good strategy, you won't succeed.
Some strategies are not as useful as others though since many others are already using them. Let us present to you with 10 out of the box social media strategies.
From Zero to Hero: The Social Media Marketer's Strategy Kit
Download the strategy kit for social media marketers who want to stay on top of their game. Use the actionable steps, tips, tricks, and guidelines to take your brand and business from 0 to hero on social media. The kit is accompanied by ready-to-use templates to help you define, implement and monitor your social media marketing strategy in all its complexity.
Social Media Strategy #1: Account / Channel Takeover
A takeover means someone you have invited taking over your company channel for a previously agreed amount of time.
Oftentimes, these people are influencers or stars who for example share posts on the account of the company in the build up to an event and share their special knowledge with the users. Furthermore the following groups of people might be considered for a takeover:
Employees
Customers
Members of partner companies
You can benefit in different ways depending on the group of people you choose. Influencers can gain attention for your brand and pass on valuable knowledge. A takeover by employees is suited to give a behind the scenes look at your company. Letting a member of the community take over shows the tight bond with your followers and opens up new perspectives on your brand and your products.
A properly executed takeover has an element of surprise which will gain attention. This works especially well if the postings are noticeably different in form or content from the usual postings published by you. Furthermore, you can reach people outside your group of followers by using influencers and employees. It is important though to carefully set up the framework of the takeover. This starts with arranging who is taking over your account and for how long. Think carefully about which kind of access authorization you want to share. You want to keep a minimum of control even during the social media takeover. Swat.io gives you the option of assigning roles. Furthermore, you have the option to assign a person who has to clear a post before it is published. This gives you the chance to make amendments.
Social Media Strategy #2: Passion Pages
Your products or services are hard to market on social media? You don't want to feature your company but your brand? Then the creation of passion pages is an option. These are "pages" or accounts which at first glance are not connected to the company but are dedicated to chosen topics. Passion pages are a great way to gather followers through the back door. You can profit from the fact that people are more likely to share content that is not obviously an advertisement. You can also publish exciting content on passion pages without directly linking it to you products or brand.
The company Savencia, which so far is not very well known itself but distributes a line of well known cheese brands, has brought this to perfection with its own website and various social media accounts for the "brand" "I love cheese".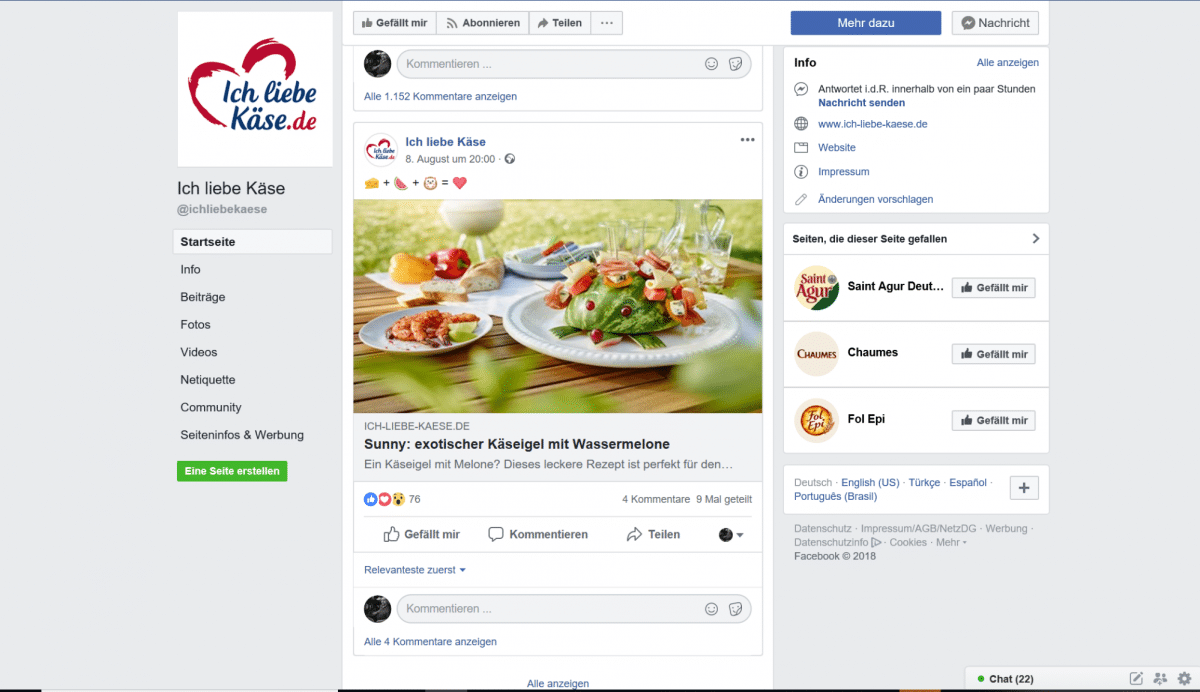 Passion pages may not be the best choice to directly gather leads, but are very well suited to define target groups for future ad campaigns. A requirement for this is that the content is somehow connected to the company and its offerings, like in the example of Savencia. A cosmetics company could start a page about skin care, a brand for locking mechanisms could start pages about home security. Some companies choose a similar approach by using the 70/20/10 rule on their own pages: 70% own content, 20% content from third parties and a maximum of 10% product ads.
Social Media Strategy #3: Real-Time
Creating a social media plan and drafting posts in advance will still be important in the future. But why not try to be spontaneous as well and react to special moments in real time? Real-time marketing is nothing new, but it is a trend with a continuously growing importance, also in B2B-Marketing. A famous example of successful real-time marketing is the following tweet that Oreo published in 2013 when there was a power cut during the Super Bowl.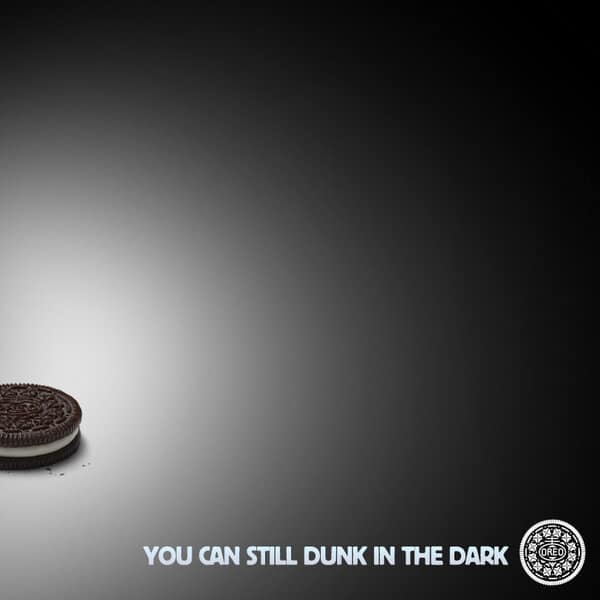 This does not mean that you have to wait for a power to fail during the next huge event.
Real-time marketing on social networks can take on many forms:
Report live from smaller events and activities such as a company party, a sales event or an activity which is relevant for your target group.
React to current discussions and topics connected to your company or your target group.
Interact with users by answering their comments and questions in real time.
Just like a takeover, real time marketing takes guts. You won't have time to think it over too long. But there is the chance to make a great impression with your post at the right time giving in to the growing desire for live-experiences and digital conversations in real-time.
Social Media Strategy #4: Live Streaming
Live streaming is also all about the here and now. Social Media Today reported at the end of last year that the popularity of the Facebook live stream search has increased by 300 percent since the launch of the feature. Overall 80 percent of social media users prefer live videos to normal posts. This is proven by the interaction as well as the conversion rate of the medium.
Live streaming is especially suited for:
Events,
Storytelling and
Exceptionally funny and/or exciting moments.
Keep in mind that live videos will only be successful when their content is of interest to the target group. You can enhance their effect by interacting live with your viewers. Encourage them, for example, to ask questions which you will respond to live in the video. This enables you to involve the users in the proceedings.
Social Media Strategy #5: Advocacy Marketing on LinkedIn
Companies have been turning their employees into brand ambassadors for a long time in the USA. But so called advocacy marketing is also gaining traction in Europe. Using it allows you to increase the credibility of your company or brand. Customers will trust the recommendations of other customers or persons known to them more than an ad which is recognized as such. This holds especially true in a time when ads are omnipresent. Advocacy marketing furthermore enhances your reach at a low cost.
LinkedIn offers great conditions for successful advocacy marketing in the German-speaking countries as an important portal for recruiting and B2B marketing. With LinkedIn Elevate it even offers its own tool for exactly that purpose. It gives you a steady stream of relevant content for publication. Numerous analytical options make it easy to finetune your strategy and motivate your employees. An alternative tool for employee advocacy offered by LinkedIn is Smarp.
Social Media Strategy #6: AMA – Ask Me Anything
AMA means facing the questions of your followers or general users for a certain amount of time. This often happens in the form of a live stream. The platform Reddit made this format famous by having celebrities such as Barack Obama or Bill Gates answer questions of the community. In the US it has been established as a valuable element for the social media marketing of companies. Here in Europe this method is not as well known even though it has a lot of potential by leveraging a high amount of transparency and service orientation as well as offering users the possibility of a direct dialogue. AMAs are great for answering questions on a special topic by experts – an example is the magazine Internetworld Business. Here digital topics are the main focus, but for a mobile phone dealer, for example, it could be questions about new or old smartphones. Company spokespeople could answer additional personal questions such as "How many hours a day do you work?".
The most common two variants of AMAs are:
Receiving and answering questions live on Facebook, Twitter, or other platforms.
A set of questions that have been sent in advance are answered.
The former approach scores with high interaction and transparency. When questions are sent in in advance it is possible to sort out critical questions. In this case, AMA videos are most effective when being released at regular intervals. The hashtags #AMA and #AskMeAnything enhance the traceability for people not following your company.
Social Media Strategy #7: Use own and External Groups
Surprisingly few European companies use groups in social networks. Groups offer great possibilities to develop own communities and make brands or companies well known.
Basically, there are two ways to enhance your marketing with groups:
Own groups: you create your own group. This takes time and effort but allows you to create a devoted community you can regularly supply with content. Very well known companies can create groups under their own name, for others it may be better to start a group on a certain topic – for example, social media marketing strategies.
External groups: join groups with a topic relevant to your company and take part in discussions with valuable answers or content. This allows you to establish yourself as an expert even outside the group. This method is especially useful for individual enterprises or companies with one person in focus such as tax consultants or law offices.
Important: avoid bombarding other group members with advertisements. Marketing in social media groups can only be successful by posting content that will be of use to others.
Social Media Strategy #8: VR and AR
Virtual and augmented reality – for many this still sounds like science fiction. But Pokémon Go has shown how successful the meeting of real and virtual worlds can be. Facebook, Google and co. are working on new ways to make content feel more "life-like" as well.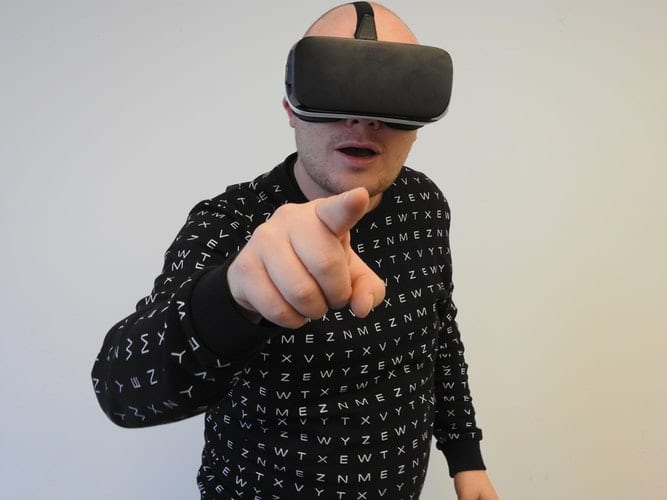 360 degree photos, three-dimensional posts and Facebook spaces offer you the first options to use AR and VR in marketing. With their help products can be felt and experienced in a new way. With high-end headsets such as the Oculus Rift or the mobile version Oculus Go, which works without a connected PC, potential customers can go on a virtual shopping tour or view apartment interiors.
The number of companies using AR and VR in marketing is growing steadily:
Ikea is one of the first to test the potential of the technology by offering a virtual tour through an Ikea kitchen.
Volvo fans can have a look at their desired car via an app and take a test drive without having to visit the car dealership.
Expedia invites future travellers to a virtual round-trip through Norway.
These and similar offers enhance online-shopping with dimensions which have so far only been available when visiting a stationary store or not available at all – an advantage important for companies of any size.
Social Media Strategy #9: Niche Platforms
Everybody is talking about Facebook, Instagram and Twitter. That's why it might be worth thinking outside the box sometimes. Lesser known niche platforms have the advantage that they are not oversaturated with hundreds of competitors. At the same time they attract people who are interested in certain topics. This gives you a very clear target group on the platform. Examples for outsider networks are Athlinks, a network for athletes, or the creative meeting point Behance. And as Sixt has shown years ago even the dating app Tinder can be used for marketing purposes.
Marketing in these networks needs a lot of creativity though since the users are more reluctant when it comes to advertising as compared to Facebook.
Social Media Strategy #10: Social Proofs
Ads are everywhere, off- and especially online. Accordingly, users are increasingly skeptical of companies and their promises of quality. A way to counteract this development is advocacy marketing, as mentioned above. Another is using social proofs for more credibility. This strategy may not be new but it is gaining more and more importance.
Social proofs can take different forms:
Post mentions of your company or your brand in the press, by influencers or important organisations – and thanking them for it.
Present milestones. These can be reaching a certain number of users, customers or app downloads.
Use brand ambassadors if possible. A good example are companies which produce sportswear and sponsor famous athletes who mention the companies regularly on social media in return.
Encourage followers to publish posts with a hashtag for your company or brand. Instagram photos are especially suited for this purpose.
Try to get a blue verification banner for Facebook, Twitter and Instagram. This proves that your company or brand is of public interest.
Social proofs are also very important on websites, e.g. in the form of the well-established testimonial. But be careful: social proofs only work if they are believable. An 85-year-old pensioner praising your new skateboard collection to the skies is at best going to be considered a well-placed gag. Also be careful when releasing numbers. The "exclusive" summer dress will have a negative effect if customers get the feeling that every other woman has the dress in her closet.
Regularly review your strategies
As mentioned at the beginning, social media strategies have a limited life-span. By continuously analyzing your activities you will notice over time when a new direction is necessary.
And don't forget: not every strategy fits every company and every brand. Make sure that a certain strategy is useful to communicate with your target group in advance. Resources also play an important role: Regularly producing podcasts and good videos is usually more expensive than creating passion pages. But the latter will take a longer period of time. The more careful you take this aspects into consideration when planning, the higher your chances to find the right strategy for your company, your offer and your target group.
A central dashboard for all channels, social monitoring, agile editorial planning, and many more functions create ideal conditions for efficient marketing. Start a free trial now!
Efficient Social Media Communications With Swat.io