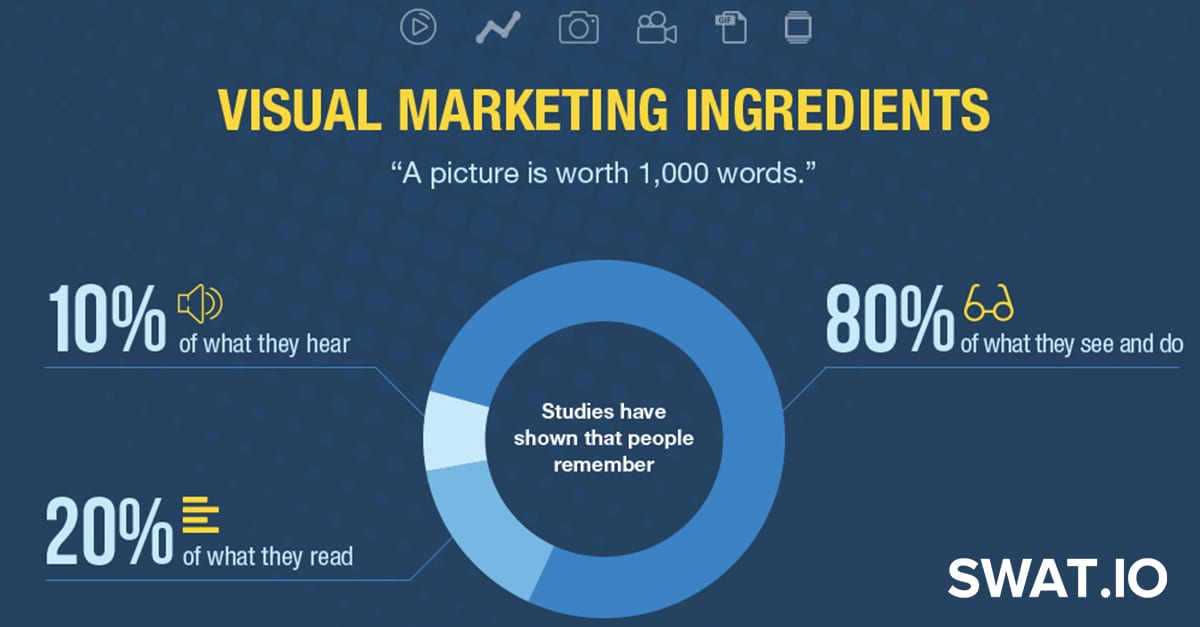 Infographic: 6 Essential Visual Marketing Ingredients
Inspiring and captivating through meaningful messages is essential for brands who want to keep their name fresh in the minds of their audience. What better way to achieve this than through visual content? While photos and videos can convey entire messages on their own, sometimes they simply add a deeper dimension to the text.
In this infographic, we've gathered statistics regarding the 6 most popular ingredients for visual marketing, along with tips and best practices for each and every one of them. If you're just getting started with visual marketing for your brand, you can experiment with all of them. After monitoring and analysing their impact for a while, you'll be able to tell which one works best. Once you discover the winning platform and visual marketing ingredient, you can leverage them to build brand awareness at an incredible pace.

What are your thoughts? Can you think of any brands which have caught the eye of the audience by using one or more of these visual marketing ingredients? We'd love to hear your thoughts in the comments section below. In addition, if you've found the infographic helpful, don't hesitate to share it with your friends and business contacts!
Efficient Social Media Communications With Swat.io