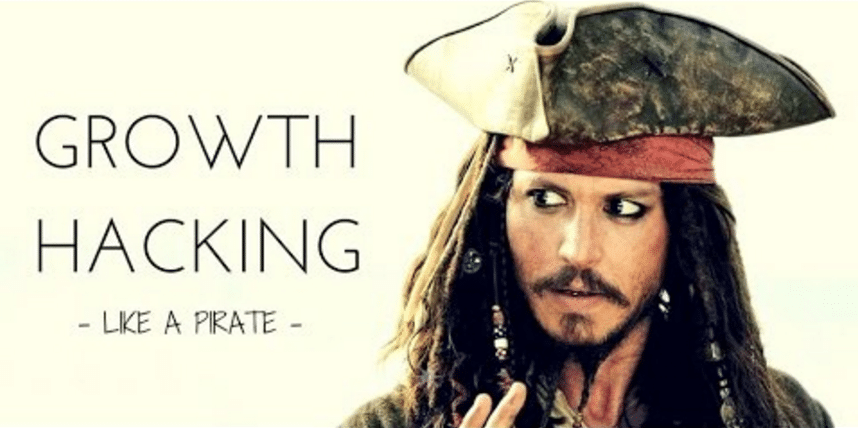 9 Social Media Growth Hacks that You Need to Implement Today
Your social media marketing strategies don't pay off as you would have expected them to? Things don't happen fast enough?
When was the last time you tried something different?
We've got 9 social media growth hacks that are believed to be working every single time. Ready to give them a go?
Build social media strategies around your Buyer Personas
You've guessed it right: your social media content should be perfectly tailored to your buyer personas. This way you don't just drive engagement but also generate leads. Having well done buyer persona profiles will help you create not only great content, but most importantly, the right content.
Knowing which content will be most effective in engaging your ideal customers and brand lovers, sets you on the right path to social media success. Not only will you be able to tailor your social updates to your buyer personas' interests and needs, you'll also create targeted paid social media campaigns that will generate leads not only awareness.
Use social media tools for publishing
This is the first thing that you should be doing if you want to stay productive and effective in social media's fast-paced environment. Scheduling posts in advance will help you deliver consistency on all relevant platforms and this ultimately leads to increased engagement levels.
Also, in many situations you'll want to align your social media posting activity with the release of a new blog article/ whitepaper/ case study, etc and the best way to achieve this is by scheduling all social media messages in a calendar.
Social media calendars will also work wonders when you are repurposing old content. Constantly sharing older content from your blog is a great way to engage newcomers, and it keeps your feed busy and varied.
It may seem that you will have the time to post manually on every channel, but since you also have to take into account the particularities of each platform (best time to post, best message length, etc) you will probably need an alarm clock and a lot of spare time to this on a daily basis.
From Zero to Hero: The Social Media Marketer's Strategy Kit
Download the strategy kit for social media marketers who want to stay on top of their game. Use the actionable steps, tips, tricks, and guidelines to take your brand and business from 0 to hero on social media. The kit is accompanied by ready-to-use templates to help you define, implement and monitor your social media marketing strategy in all its complexity.
Mind the keywords
Which keywords are you targeting? Keyword research is the most well-known part of SEO. Your focus keywords should name the things that your Buyer Personas are looking for. After you've researched them as thorough as possible and have learned what their areas of interest are, you will know what your content needs to be about and you will be able to make your social media ads far more effective. Targeting the right keywords will allow your Buyer Personas to find you in Google search. On social media, search is done mostly through #hashtags.
One thing to bare in mind when targeting keywords on social media is that you pay attention to the fact that people write differently than they do when making a Google search query. It's usually more conversational and in their own personal voice. Therefore, don't go for too formal a keyword. Adapt your strategies depending on the type of search that users perform.
Use a call-to-action
Do you want your audience to take action after stumbling upon your social media ad? A well-written and designed call-to-action will get you just that.
In order to perfect your CTA, do the following:
use extra graphic elements to make it more eye-catching

use action words

use bold colours

explain the value of the offer in a concise and clear manner

make sure that what you are offering is obvious
A/B test your headlines whenever new content is shared
This way you will choose the best headline for your content. Here is how you can do it:
write 20 headlines for every post you publish .

Use tools

such as this one

from Coschedule to find out what the best 2 alternatives are

Share your new content with the best headline to your Twitter audience.

A few hours later, share the same content with the second best headline to the same audience.

Analyze the engagement data from your

Twitter Analytics

to know which headline got the most clickthroughs or engagement.

Stick to the option that saw the highest number of clickthroughs.
Don't forget to keep updating and sharing your content!
Know the best posting frequency
Haven't we all asked ourselves this question each time social media didn't seem to be delivering any results? Am I posting too much or too little? To answer your question, experiments have revealed that the best posting frequency is as follows:
Twitter: 15 tweets a day

Facebook: 1 post a day, 2 posts if you have more than 10,000 fans

Google+: 2 posts every weekday

LinkedIn: 4 posts a week scheduled on weekdays

Pinterest: 9 Pins a day
Analyse your content. The more often, the better
We recommend that you closely monitor your social media activity. Every channel has its own analytics feature which can help you with evaluating your content's efficacy. Use this information to understand what your Buyer Personas want to read about and create a spreadsheet with all that information. This will be of great help when you'll be brainstorming your next editorial calendar.
Test your open graphs & Twitter cards info
You've already learned the importance of testing your headlines and how choosing the best one can highly boost your engagement and clickthrough rates.
In addition, Unbounce explains that there are many other aspects that actually determine whether someone clicks or doesn't click on your link.
Who posted it

The description they wrote about it

The post image

The post headline

The post description

The host domain

How many people have liked it

The comments (or lack of)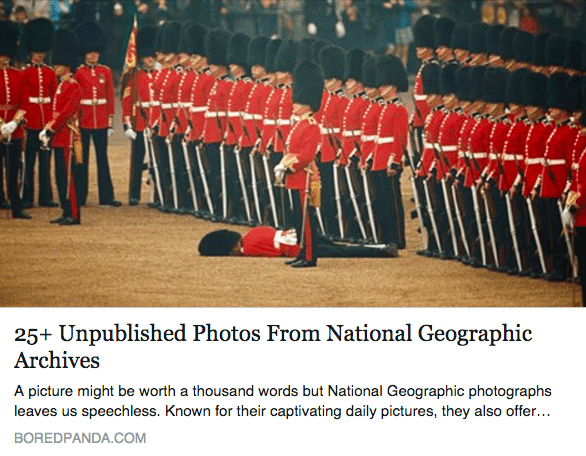 Since the publisher has control over many of them, it's his job to make sure that they are optimised so as to increase the likelihood of someone clicking.
When running a Facebook ad campaign, everything is identical except for one variable (whether the image, description or headline), and this helps you a lot with A/B testing options in order to come up with the best combination of elements. Sometimes, a slight modification in your posts description may make the difference between 0 and 100 likes. It's all about finding the perfect blend that drives the highest click through rates and engagement.
Use Twitter's advanced search feature
Twitter is a noisy, noisy place which makes it almost impossible to see each and every news feed update. Which means that you might be missing out on opportunities to engage with relevant prospects. Luckily, not everything is lost. Twitter's advanced search feature allows Twitter users to find the right people to speak with. You can go beyond following the trending topics, you can go beyond waiting for retweets and new fans, and go right to the people that matter.
Here are some of the best features of Advance Search:
Search Tweets containing a set of given words in any position

Search Tweets containing exact phrases

Search Tweets containing any of several given words

Search Tweets excluding specific words

Search Tweets with a specific hashtag

Search Tweets in a specific language

Search Tweets from a specific account

Search Tweets sent as replies to a specific account

Search Tweets that mention a specific account

Search Tweets sent from a

geographic location

, e.g. a specific city, state, country (Use the place dropdown to select the geographic location.)

Search Tweets sent before a specific date, after a specific date or within a date range

Search for Tweets from any date since the

first public Tweet
You've now got 12 powerful reasons to start diving into Twitter Search today!
Done with the social media growth hacking theory. It's time to put it into practice! Also, if you know of any other social media growth hacks, please share them with our readers in the comments section below.
Efficient Social Media Communications With Swat.io