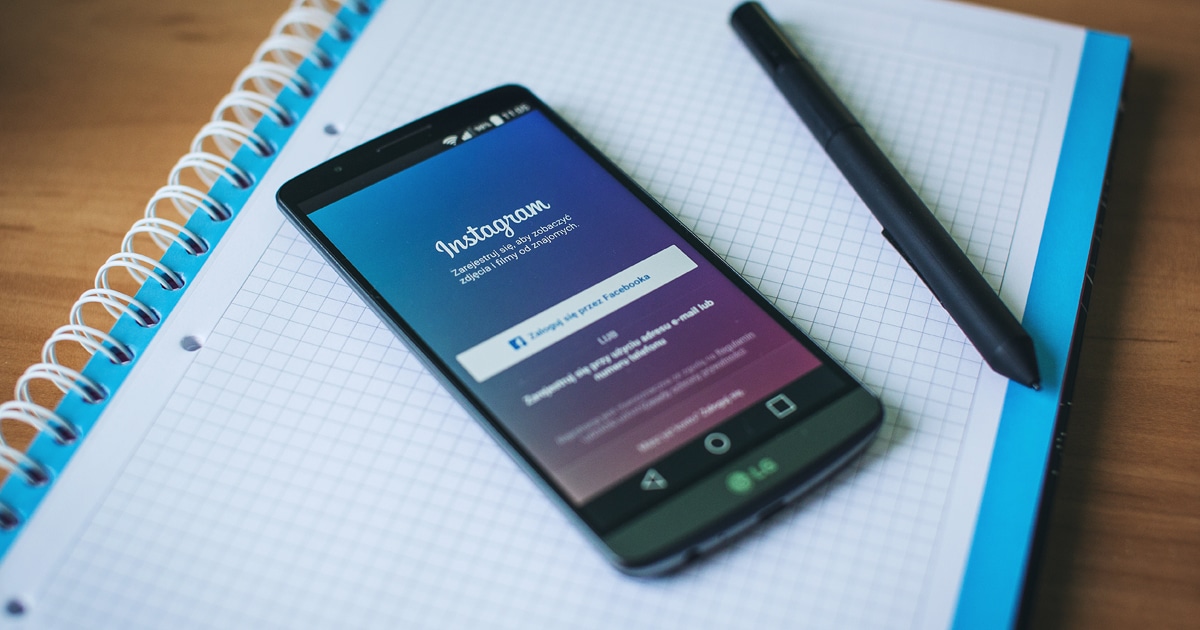 How to Get Started with Your Instagram Marketing Strategy
The 6-year old social networking service that enables people to share photos and videos either publicly or privately has been under Facebook's umbrella since its infancy. Yet, the social network maintains its individuality and offers unique options for marketing. Companies planning to develop an Instagram marketing strategy need to keep in mind that there are 52 million photos shared each day through this service, so their content really has to stand out.
What Makes Instagram So Special, Anyway?
In March 2016, when we launched our eBook on The Psychology of Social Media, there were "merely" 400 million monthly active users on Instagram. Since then, the number has increased to 500 million and continues to grow with each passing day. Moreover, adoption among top brands is at 85%, but why exactly do all the big players want to be on this social network? The magic surrounding this photo and video sharing service goes beyond numbers.
Unlike on Facebook or Twitter, where user engagement is less than 0.3%, on Instagram the average number of users that interact with brands exceeded 2% of the total number of followers in Q1 of 2016. On top of that, more than two-thirds of Instagrammers reported looking up their favourite brands on this social network.
The Psychology of Snapchat Marketing
Download our eBook and learn about the psychological principles that keep Snapchat's community going, and how this affects your marketing strategy. To ensure an in-depth and thorough approach, we've also included the interviews of 5 Snapchat experts. Find out why your brand should be on Snapchat, what content works best and which tools to use.
Tips on How to Stay Relevant on Instagram
As many other business-related endeavours, marketing on Instagram requires a clear vision and strategy. Posting updates on a regular basis enables building a connection with fans, who get to know when to expect the next piece of visual content from you. To make this connection even stronger, brands need to get familiar with their audience, especially since it might differ slightly from what's on the other social networks. Not at last, brands also have to be consistent as far as the visual style is concerned. By following these guidelines, companies reach the right people at the right time using the right visuals.
Focus on the Reason Why You're on Instagram
Both newcomers and owners of established accounts should have one or two goals in mind, that might be among the following:
Presenting the products or services

Increasing brand awareness

Hinting at what the organisational culture and values look like

Sharing company updates
Such objectives typically represent the answer to how Instagram can assist brands to achieve their marketing goals.
Optimising Your Instagram Profile In 3 Easy Steps
Since the profile is the first thing people aware of a brand will see when looking it up on Instagram, this is one of the first elements that can be used as a hook. As such, the profile should contain some basic information that still leaves a lot to be discovered when users go in depth.
The first element that brands should pay attention to is the profile description. This is typically where the tagline goes. As an alternative, brands can include a couple of short sentences on who they are and what they do.

Adding a hashtag can give your followers an example of what to use when mentioning your brand on Instagram.

The next element is the profile picture, which acts as an additional confirmation that users have reached the right profile. While many brands pick their logo, others opt for logo marks (as in Tesla's case) or mascots. Regardless of the choice, brands should be consistent and use the same profile picture across all of the social networks where they're active.
Last, but not least, there's the link, which should be used wisely, especially since the profile is the only place where brands and individuals are allowed to place URLs. The options are diverse, as some brands choose to direct Instagrammers to their website, while others, such as Tesla, direct them to specific landing pages.
Brands that Mastered the Instagram Game
There are countless examples of brands that knew exactly what buttons to press in order to get the most out of this platform. Since space and time are valuable commodities, we're only going to focus on a handful.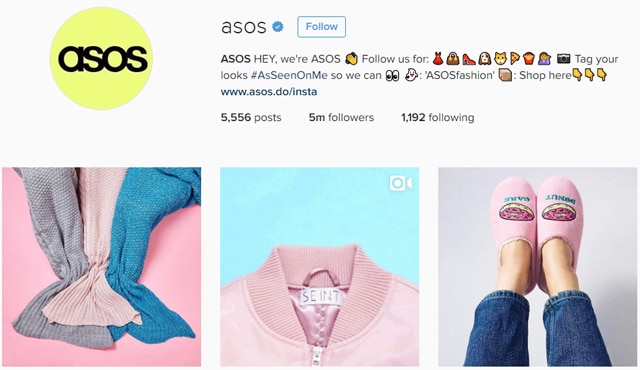 The first of them is British retailer ASOS that posts an assortment of its products as used in real life. But things take an unexpected turn when you find out that there are ASOS-affiliated stylists that act much like brand ambassadors.
"They're almost like fashion bloggers," pointed out HubSpot Marketing Manager Elissa Hudson. "Each has their own persona, has a huge Instagram following, and publishes content to their individual Instagram accounts that's very similar to the type of content fashion bloggers post. Some of them actually are fashion bloggers, which I imagine is a huge factor in why they were hired in the first place. Can you say ready-made audience?"
The stylists not only have ASOS in their Instagram handle, but they're also mentioned in the brand's updates.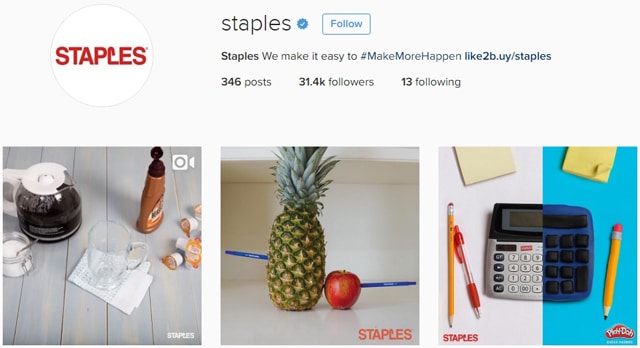 There's a lot of fun to be had with office supplies, and Staples is willing to document every possible situation with videos, GIFs and regular photos on its Instagram profile. Wondering how this brand keeps its followers engaged? Sometimes it's as simple as asking a question in the visual's caption: "That's pretty much our day. How about yours? Tell us in emojis." Staples also encourages the use of the #OfficeHack hashtag in an effort to increase engagement even further.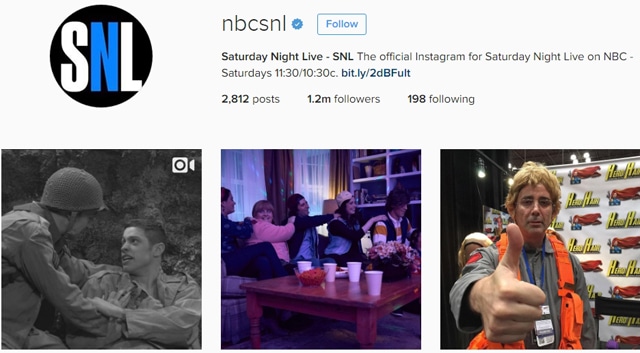 When a TV comedy show runs for three decades and still gets record audiences, it definitely deserves its own Instagram account. At least that's the case with NBC's Saturday Night Live, which features short clips of the actual sketches, as well as videos and photos of what actors do in the backstage.
A Taste of Things to Come
Instagram might not have its parent company's following (yet), but the way it presents the visual content of all sorts makes it more appealing to a particular category of people. Curious to know how this platform stacks against its rival Snapchat, considering that they have a couple of similar features? Stay tuned, as we're working on an infographic where these two social networks go to battle!
Efficient Social Media Communications With Swat.io