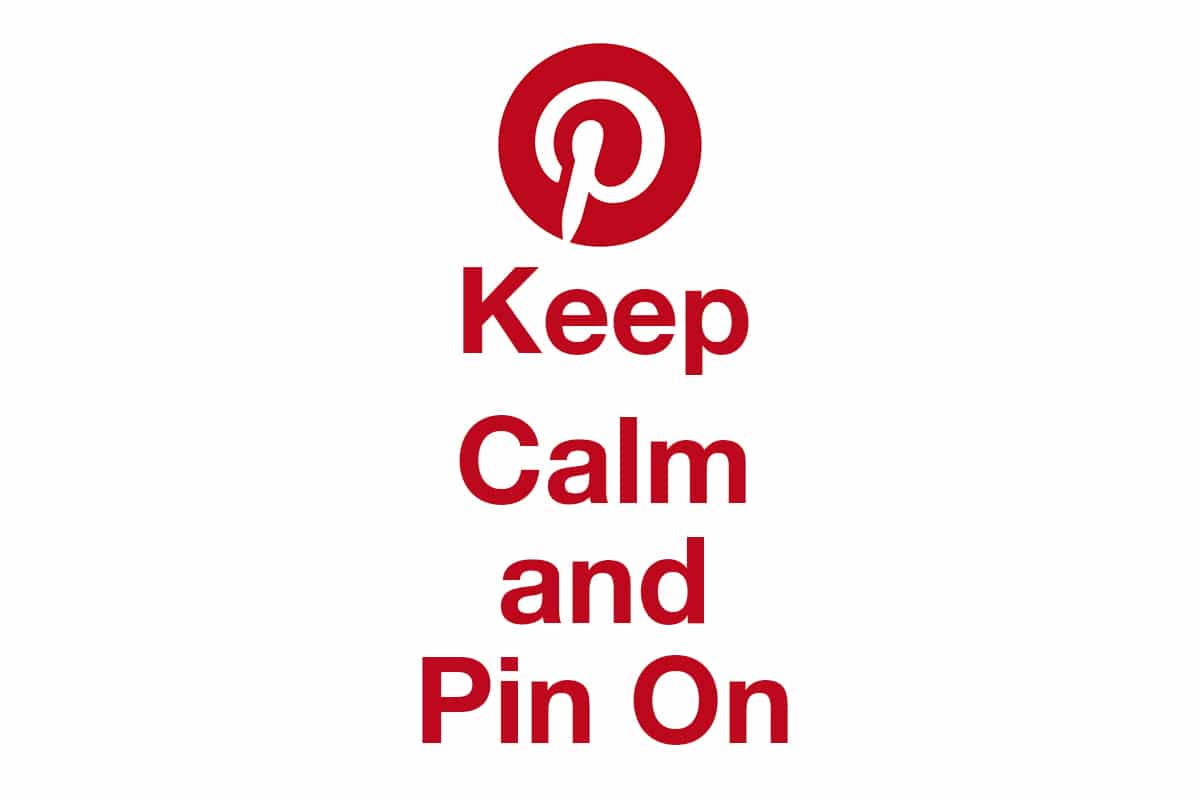 How to Leverage Pinterest for Marketing & SEO Purposes
As we've highlighted in our eBook The Psychology of Social Media Marketing, Pinterest is more than a visual bookmarking tool. Individuals typically use it for creating a visual representation of their future self and of their future belongings. With that in mind, brands can harness the power of visual content posted to this social network to push forward their marketing and SEO efforts. After all, pages with relevant images get 94% more views than those without. When first getting started with Pinterest for marketing and SEO purposes, it's important to learn the differences between personal and business accounts, and what exactly needs to be done in order to drive more traffic to your website.
Pinterest for Business vs. Personal Account – What's the Difference?
While business accounts have some added perks, companies also need to abide to some additional rules. The differences between personal and business Pinterest accounts are reflected in:
Different terms of service

that encourage companies not to promote spam, run sweepstakes or contests.

Educational marketing materials

such as the

Pinstitute

– a series of interactive workshops that brings together businesses and pinners, as well as webinars and resources for small businesses.

Pinterest Analytics

, a tool that helps businesses keep track of the strategies that work.

Rich Pins

that are loaded with more information than the regular ones, including real-time price and stock updates, interactive maps and even direct links to the brand's website.

Different Settings

that enable brands to use the business name instead of the First and Last Name format.
With these basics covered, brands should learn who they should target and with what type of content.
It's All About Pinning the Right Audience
It wouldn't be far fetched to claim that Pinterest is dominated by female users, since they make up nearly 80% of this platform's user base. Moreover, the average age of the daily users is under 40, so we're talking about a young audience that spends around 14 minutes per visit to visually plan their future. Most of this happens on the go, as 75% of daily traffic comes from mobile.
From Zero to Hero: The Social Media Marketer's Strategy Kit
Download the strategy kit for social media marketers who want to stay on top of their game. Use the actionable steps, tips, tricks, and guidelines to take your brand and business from 0 to hero on social media. The kit is accompanied by ready-to-use templates to help you define, implement and monitor your social media marketing strategy in all its complexity.
Pinterest Boards Bring Similar Content Together
One good practice on Pinterest is to pin visually similar content onto a single board that other users can follow. By giving each user the ability to choose what other users' boards to follow, Pinterest has achieved a sort of customization that's not seen in other social networks.
In the above video, Kevin Knight, Head of Creative and Brand Strategy at Pinterest, explains just how important boards are and how simple it is to create them. For a real-life scenario, let's take a look at the following boards.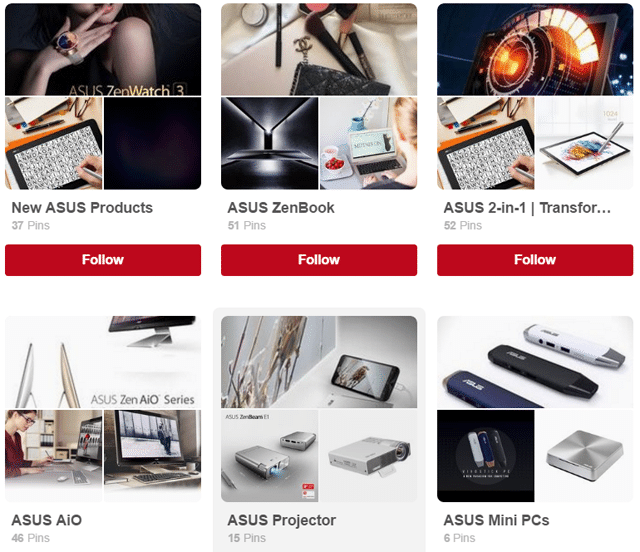 Asus, a Taiwanese computer hardware and electronics company, makes a great example of how brands should organize their products into boards with relevant and simple names. This way, anyone interested in only one product line can follow a single board.
Optimize, Optimize, Optimize
Pinterest suggests that in order to be appealing, pins need to be helpful, beautiful and actionable. Using faces seems to appeal even further, so you should post pictures of your products as they are used by real customers.
Images are not the only thing requiring optimization, as descriptions can help a lot, as well, especially on the SEO side of things. The trick is to provide a comprehensive description of the product in just a bit over 300 characters. As far as keywords are concerned, they should be well researched using Google Keyword Planner or some other similar tool. Once the best-performing keywords are identified, they should be included in the name of the image file, the title of the pin and the description.
Including the price and a link to the product page is highly recommended. After all, a well optimized pin has no use if it doesn't direct users to your website.
Promoted Content Helps Brands Reach Even More Potential Customers
As is the case with other social networks, Pinterest enables businesses to pinpoint their audience more precisely when running targeted campaigns. What started as a photo sharing service has now grown to also accommodate video content. Promoted Video has recently been introduced as an opportunity for businesses and Pinterest to grow together.
To mark the launch of Promoted Video in the UK, Pinterest partnered with Hunter Boots, a manufacturer of rubber wellington boots that never seem to go out of fashion. At the beginning of October 2016, Pinterest users could watch the following commercial right in their home feeds, assuming that they were among the company's target audience.
"Pinterest is a key referral platform for hunterboots.com," pointed out Alasdhair Willis, Creative Director at Hunter. "It's where we see a highly engaged user who's actively searching for inspiration to purchase from Hunter. CORE is a seasonless collection, which made Pinterest an incredibly strategic platform for us: whether you're discovering CORE Pins today or in 2 years' time, the collection will still be relevant to the user. Always discoverable, always available to buy. As a progressive heritage brand, innovation is one of our key pillars, and to be the first UK brand to use this dynamic video ad on Pinterest is a great example of this."
Since this move has a lot of potential, we shouldn't be surprised if Pinterest started introducing this feature to other countries, while also creating more strategic partnerships with businesses from all around the world.
Pinterest Is Essential to the Future of Visual Marketing
Because of its numerous applications, Pinterest brings and keeps like-minded people together. Users can easily make statements about what motivates them, and that's something that brands can and should leverage.
The Like, Share and Comment features help companies better understand what users wish and what they see their future self using. In time, the interactions can create stronger bonds not only between the social network's users, but also between consumers and brands.
Not at last, Pinterest can act as a great discovery tool, and this is something that brands can excel at, provided that they've optimized their pins. The most important thing is to provide an experience that fits seamlessly in the grander picture, as disrupting elements can shift the focus from the eye candy.
Efficient Social Media Communications With Swat.io