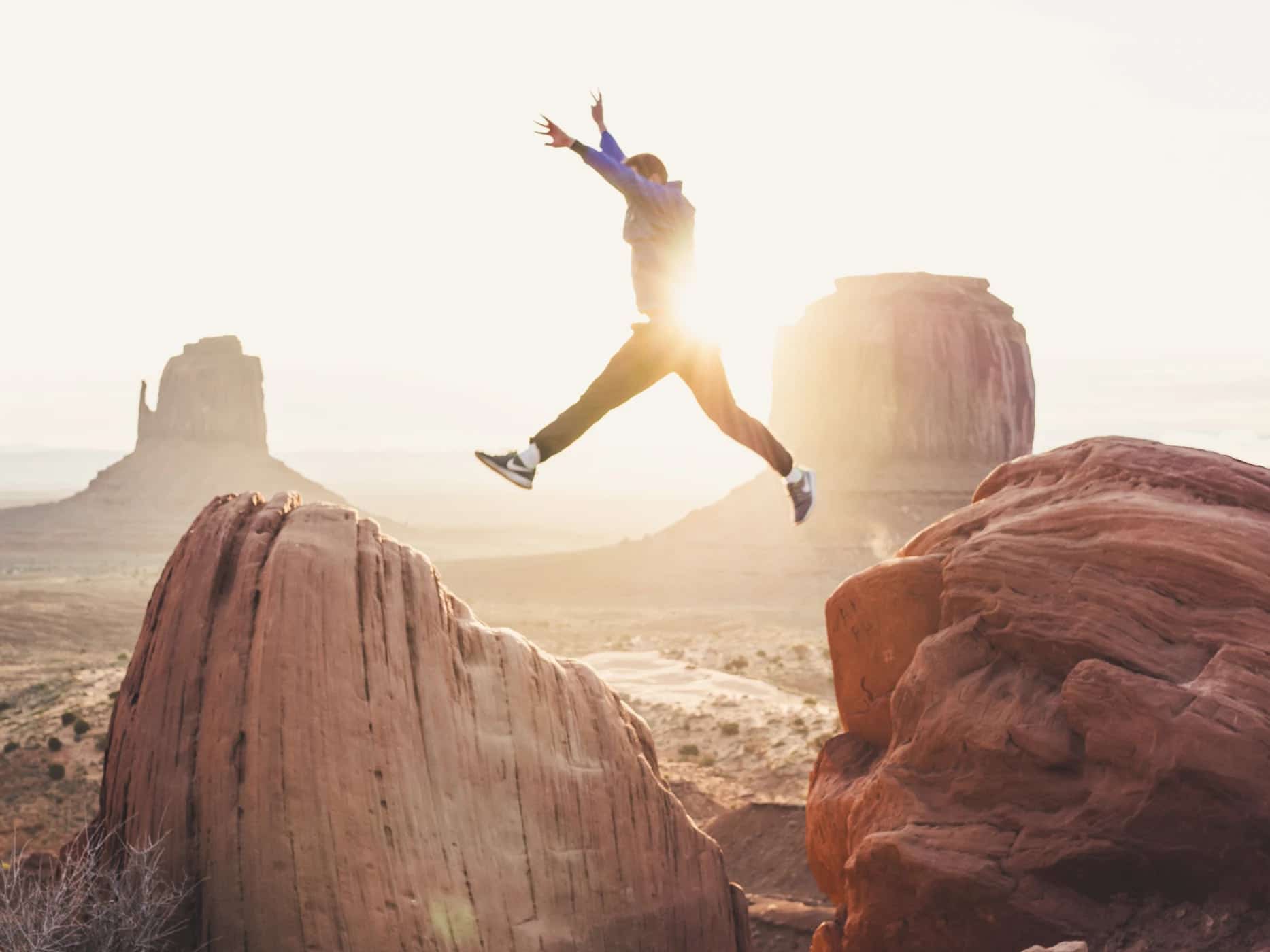 How to Make It Onto Instagram Explore and Grow Your Follower Base
Instagram Explore is among the most highly valued pages on Social Media, because this is where you can reach a large audience and win new followers with only little effort.
You might ask yourself: "How do I get my content onto Instagram Explore?"– Well, you're in luck. In this blog post, we talk about the most promising strategies for Instagram Explore success.
How Instagram Explore works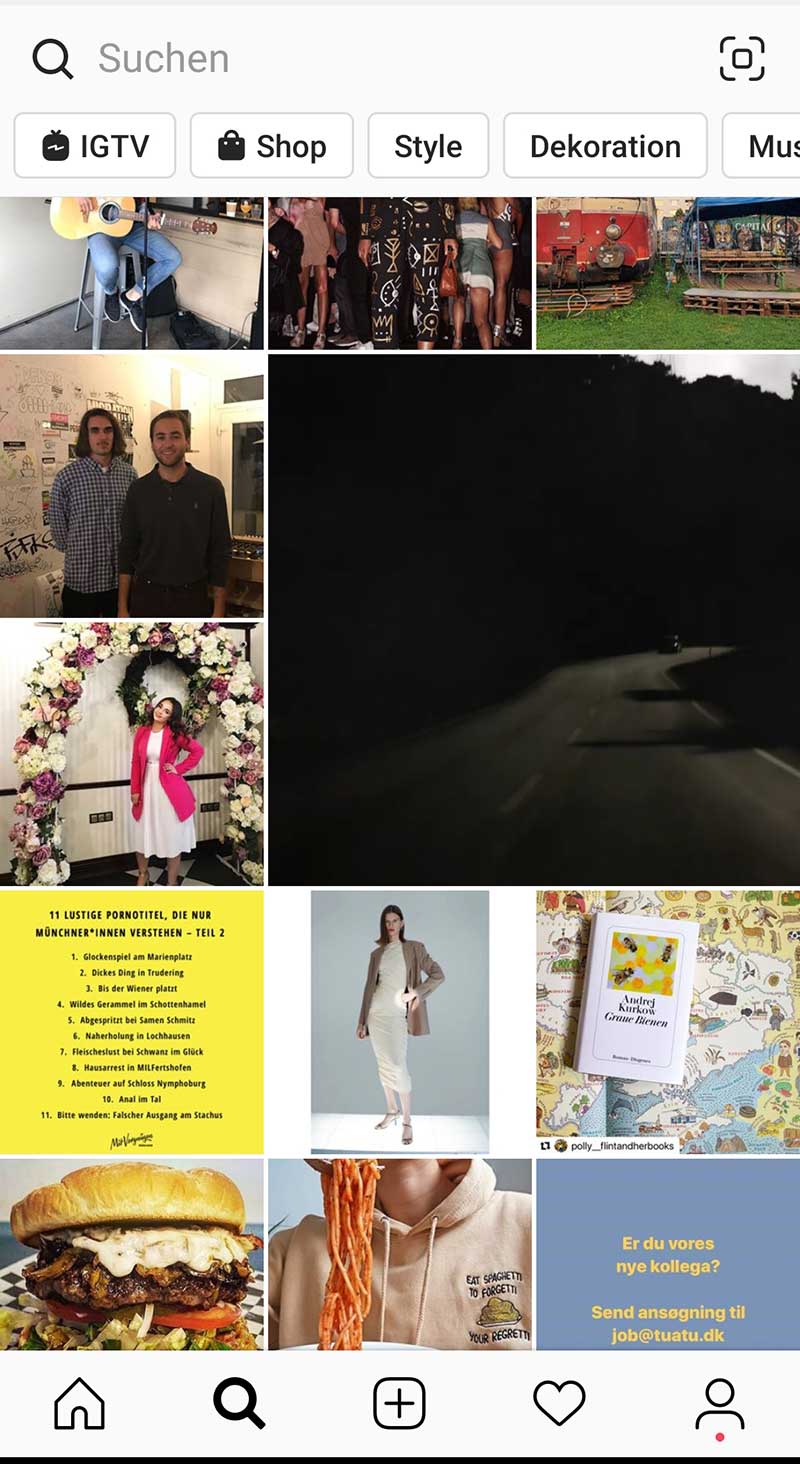 You can access the Explore page by clicking on the magnifying glass at the bottom left of your screen. On the Explore page, the app shows you content that has been selected according to your personal taste; all of it from accounts you are not (yet) following.
The platform doesn't fully disclose how this mechanism works, but in the Help section, Instagram says: "Posts are being selected in an automated process, drawing on information such as accounts you are following, or posts you have liked in the past."
However, in talking to TechCrunch, Instagram has shared a little bit of an inside scoop. The implications for pushing your content to the Explore page will be covered later on in this blog post.
Why Instagram Explore is a special place for businesses
Being present on Instagram Explore has one key advantage: Reaching users who are not yet following you. This way, you get the chance to present your brand and products to a larger audience, gain new followers and, ideally, new customers, and all at no additional cost to your regular Instagram marketing strategy.
Needless to say, your chances of success are much greater if your content is being shown not to random users, but those within your target group. Which brings us to what you can do to make this happen.
Tips for getting your content onto Instagram Explore
Of course, there is no guarantee that your content will end up on all the relevant Explore pages, even if you follow all of our advice diligently. However, your chances will definitely increase.
Pay close attention to learning what your target group likes
One of the most relevant criteria for which content is being shown to a user on their Explore page is the accounts they are currently following, and the content they have liked.
For you, this means:
Make sure you know exactly what type of content your target group enjoys.
Tailor your content according to these interests.
Luckily, there are a couple of ways for you to find out about your target group's interests:
Follow accounts that your target group follows as well. This way, you will be shown content relevant to your target group on your own Explore page. Draw some inspiration from that content!
Take a look at the figures for individual posts by using Instagram Insights. Click on "Content" and then "Posts". Here, you can find information on how many people are being shown a post on their Explore pages and gain insights into how successful some of your posts already are.
Make videos
Videos work especially well for attracting attention on Instagram Explore, due to the fact that they start automatically. Additionally, Instagram now push their video channel IGTV through a special tab on the Explore page. Apart from that, videos are of course highly relevant across all platforms right now.
Which is why you should try to create more videos for Instagram. They should focus on content that your target group enjoys, catches their attention and manages to maintain it for a little while. GoPro is one of the companies spearheading video marketing.
Too complicated? Instagram videos with a high interaction rate can be created with minimal technical effort. Depending on the video in question, a more authentic, less brushed-up approach might even be better. Especially for behind-the-scenes videos, tutorials, or similar videos, a smartphone or a simple hand-held camera and a tiny bit of editing might be the sweet spot for your video marketing.
Transform static pictures into moving ones
If you don't have the time or resources to produce videos right now, but a stack of great pictures at hand, consider transforming them into moving pictures. Jo Malone shows you how it's done here (and in many other instances).
Fortunately, a little bit of movement is enough for Instagram to categorize pictures as videos. In order to create this movement, all you need is some basic Photoshop skills, and you're good to go:
Combine various pictures into a stop-motion picture.
Make gifs out of pictures (you can see here how to do this in Photoshop ).
Add animations or other effects to pictures.
Sometimes it's enough to even just add some writing, as in this example:
Use (relevant) hashtags
Hashtags are the reason for many a dispute among Social Media marketers, but if you want to make it to Instagram Explore, it's definitely smart to use them.
There is a simple reason for that: by using the right hashtags for your posts, your content is more likely to be shown to users who use the same hashtags, or who interact with content that features the same hashtags.
Tag (relevant) accounts
By tagging relevant accounts run by influencers or brands in your pictures and/or the caption, as well as your Stories, you let Instagram's algorithm know that there is a connection between those accounts and yours.
What's in it for you? – Your chances of being featured on the Explore page of someone who follows these other accounts increases significantly.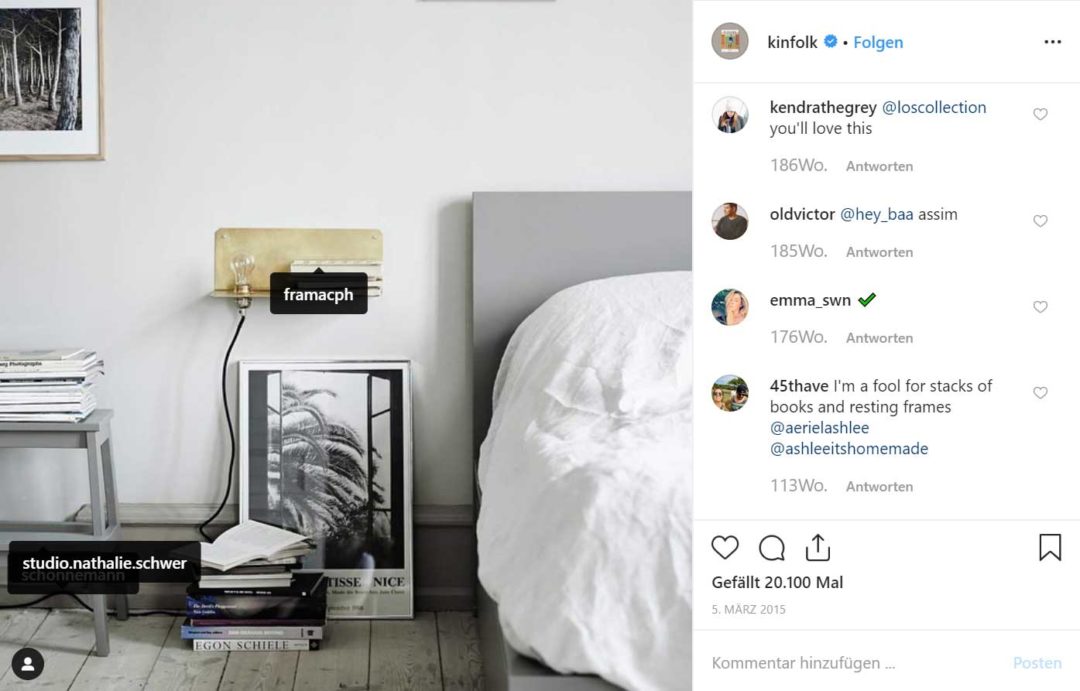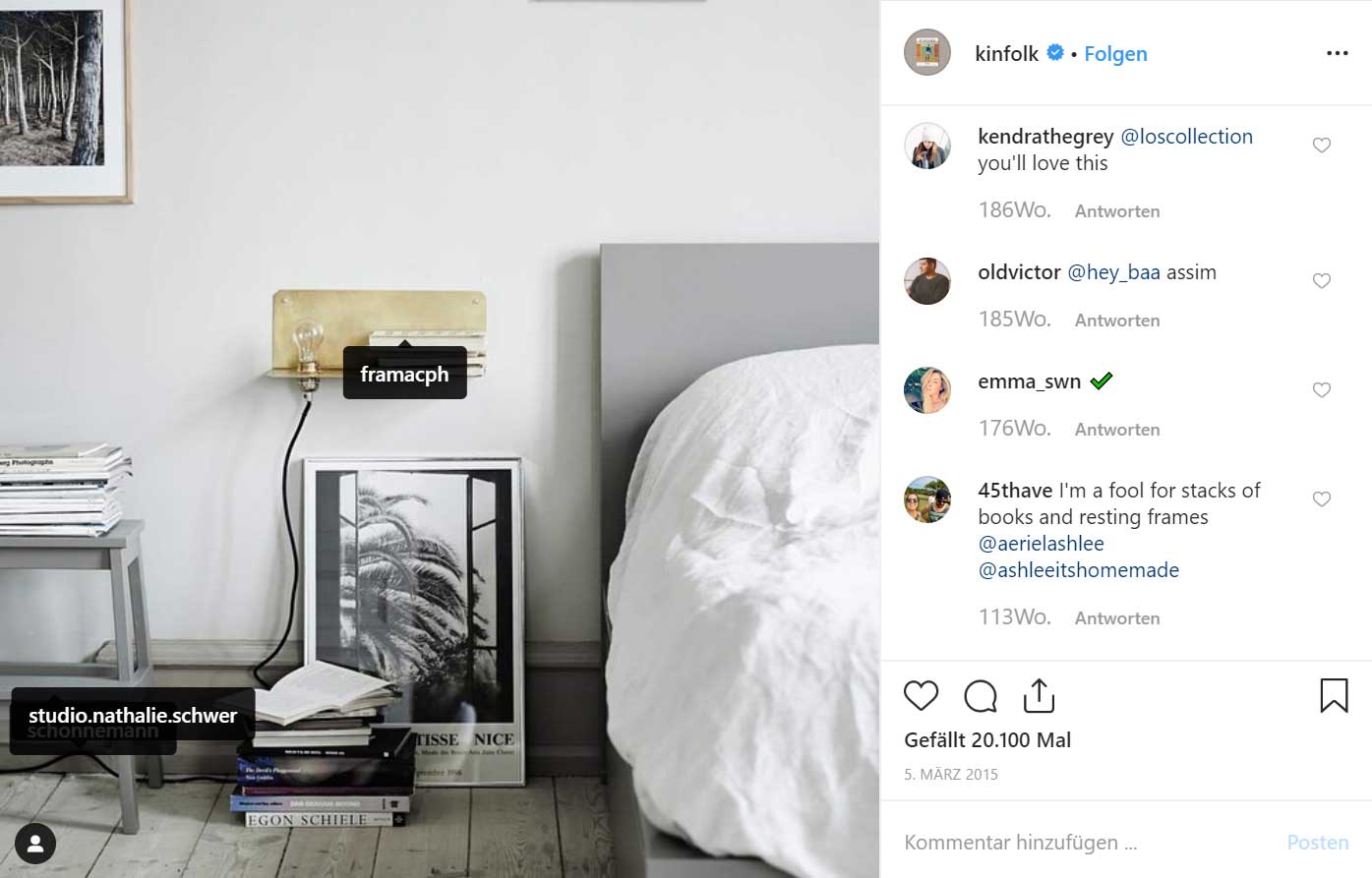 Influencer Marketing: The Practical Handbook for Social Media Marketers
Download the free and practical influencer marketing guide for social media marketers. Learn on over 60 pages how to find the right opinion leaders for your company, how to integrate influencers into your campaign and how to develop a campaign from A to Z together with them. This guide gives you everything you need to successfully implement your Influencer marketing campaigns.
Foster interaction through good timing
A solid posting timing helps you with pushing your content to your target group's Explore pages.
Because if you post at a time where many of your followers are online, your chances of receiving many likes and comments in a short time increase. Instagram learns from this that your content is worth being discovered by other users too. You can find out about ideal posting times by using Instagram Insights.
Reduce reposting
Apart from those things you should be doing, there are also some that you should rather avoid doing in order to make it onto Instagram Explore. According to TechCrunch, one of these is reposting.
This doesn't mean you have to refrain from reposting completely. After all, user-generated content has lots of advantages, first and foremost their authenticity and capacity to increase your reach. Nonetheless, keep in mind that for Instagram Explore, reposting is not productive.
Tag products
Another new tab on the Explore page is "Shop", where you can possibly have your products displayed if you are using Instagram Shopping and tag products in posts and Stories.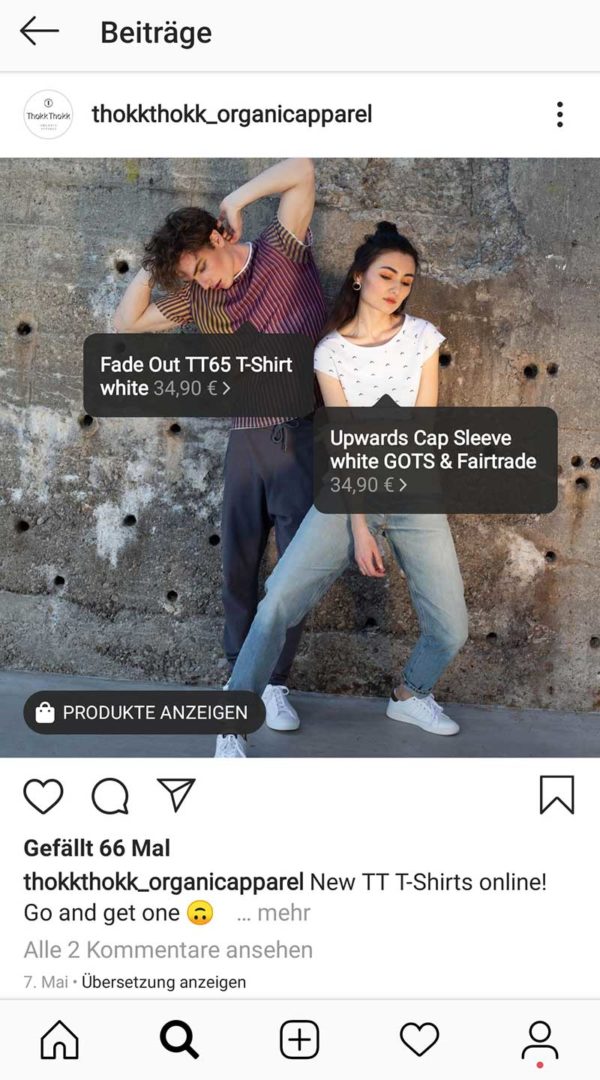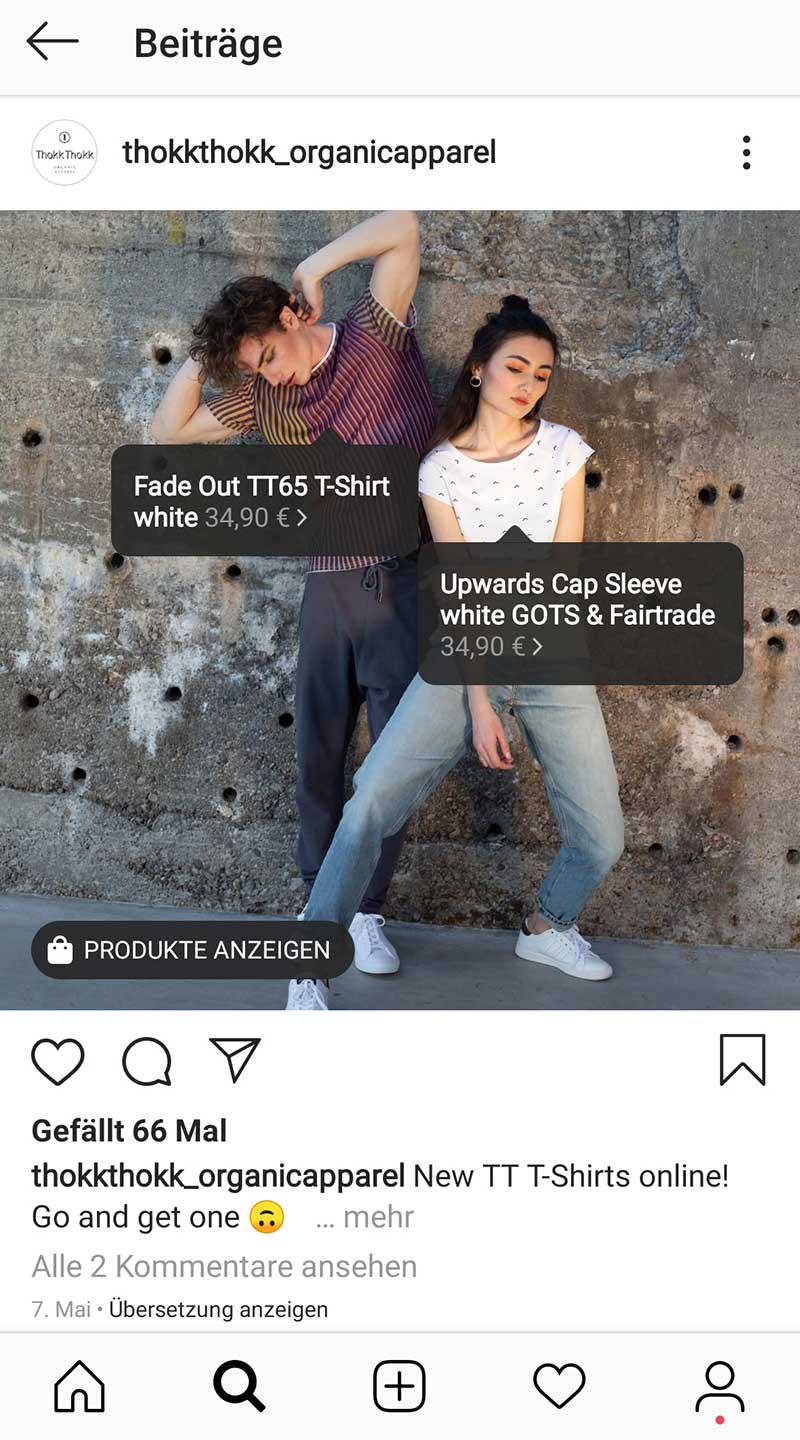 Ideally, this feature will show your products on the Explore page, generate new customers, and direct them from Instagram to your online shop, where they can then buy the items.
Great content is more likely to be shown on Instagram Explore
Your chances of having your content pushed onto Instagram Explore are highest if you optimize them for your target audience, produce many videos, post at the right time, and use hashtags cleverly. Sounds familiar?
It's true that the above tips will not just work for Instagram Explore. If you apply them, you are overall more likely to reach more followers and generate new customers. A winning strategy on multiple levels.
Instagram is only a part of a successful overall Social Media strategy. Swat.io helps you to keep your channels in balance, and an overview of all your Social Media activities. With a central editorial calendar and a central ticket inbox, and many other features for your Social Media Marketing.
Efficient Social Media Communications With Swat.io