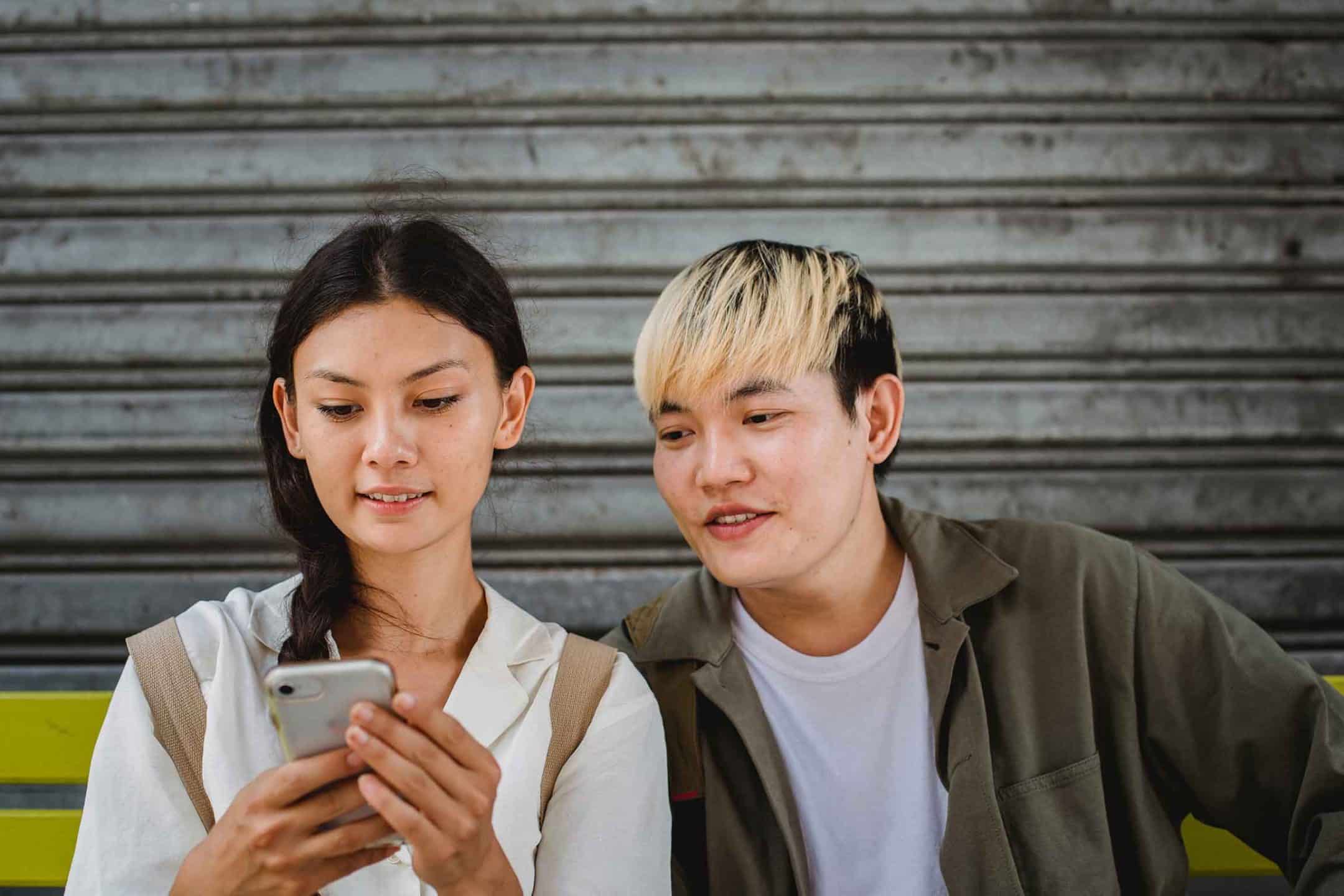 14 Strategies for Growing Your Follower Count on Instagram
As on other platforms, so on Instagram: you should always aim for quality over quantity in your marketing strategy. Nonetheless, reaching a certain number of followers is still important. The more people see your content, the greater your chance is at growing your brand awareness, and marketing new products – that is, if the right people are seeing your posts.
In order to grow your follower count though, it is not enough to simply have an Instagram profile and post a couple of pictures. If you want to increase your reach long-term, you need a good strategy, or better yet, several. With our tips, you'll be perfectly prepared to achieve this goal.
1. Post regularly
Posting a picture once a week is too little, posting 15 a day is too much.
You can only find out the ideal number of posts per day through trying out different options. Start out with 1 or 2 posts a day, and slowly increase the number of posts. It is key to post regularly, and continuously adhere to upload times, in order to attract users' attention to your content.
2. Post relevant content
Keep in mind that in order to attract followers, they have to be genuinely curious for your content. If you are unsure which type of content your followers are interested in, there are several ways to find out:
Conduct polls.
Create personas.
Check out which content works best for your competitors.
Evaluate the posts your target group is sharing.
Don't just pay attention to relevant content, but likewise keep an eye on staying varied, both in terms of topics, as well as formats. After all, you don't just want to win over new followers, but keep them interested in the long run. To achieve this, you need exciting content. Note that in many cases, videos will be even more effective than photos.
Content creation is an art form, and you can learn it from us – for free! Download our e-book "The Art of Social Media Content Creation" now, and learn how to successfully plan, create, and publish amazing content.
The Art of Social Media Content Creation
Download our eBook and learn how to plan, create and distribute your social media content while measuring its effectiveness on your relevant social media channels. To ensure you don't miss out on any big social media content trend or best practice, we've also included interviews of 5 experts in this field. Find out how to master the art of social media content creation using the latest available tools and determine what type of content makes your audience tick!
3. Host challenges
Challenges are a great way of gaining new Instagram followers. All that you have to do in order to host a challenge is inviting other Instagramers to take part in the challenge, and make up a framework, ideally with daily topics or tasks, or even just keywords.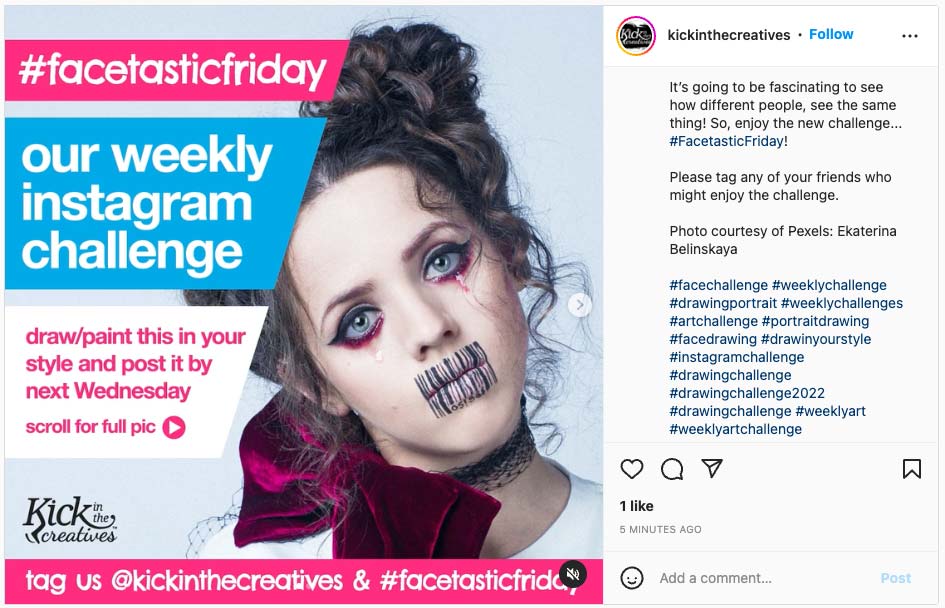 By offering a prize for participating in your challenge, you make it even more attractive. And if you reward new followers of your account with extra credits, your follower count is sure to grow.
4. Comment and like posts by other Instagramers
If you keep to yourself on Instagram, you'll miss out on lots of fun, and chances to acquire new followers. So comment and like other people's content regularly, in order to motivate them to follow you and react to your posts as well. It's of course best to focus on accounts with a similar target audience.
5. Make use of Stories
Experts agree: Stories are trending across all large Social Media platforms. Contrary to Facebook, Stories are a fully established feature on Instagram already. Since they are placed right at the top of your page, they tend to be the first thing a new visitor to your account will see of your brand, or your company. This means that you can be sure to gain more Instagram followers by using Stories effectively.
Likewise, you can market your products extremely well by using Stories. A survey carried out by Instagram shows that more than a third of the respondents say they are more interested in a product or brand after having seen it in a Story.

6. Use hashtags and links
Concerning hashtags, there are contradictory opinions around. It has been a truism of sorts up until now that more hashtags equal higher engagement rates. However, a recent Quintly study suggests otherwise. They conclude that for an account with between 1000 and 10 million followers, the engagement rate is highest when no hashtags are used at all.
However, it is quite clear that hashtags do indeed increase your post's visibility. Consequently, if you want to gain new followers, you shouldn't avoid using them completely. Additionally, be sure to use links in your posts on the Feed, and in Stories.
7. Localize posts
Use geotagging to attract users to your posts who are interested in a certain location. You can use this feature not just in the Feed, but in Stories too. To do this, choose the smiley sticker "Location" at the top right, then select the place you want to tag. It is generally a good idea to localize all of your posts.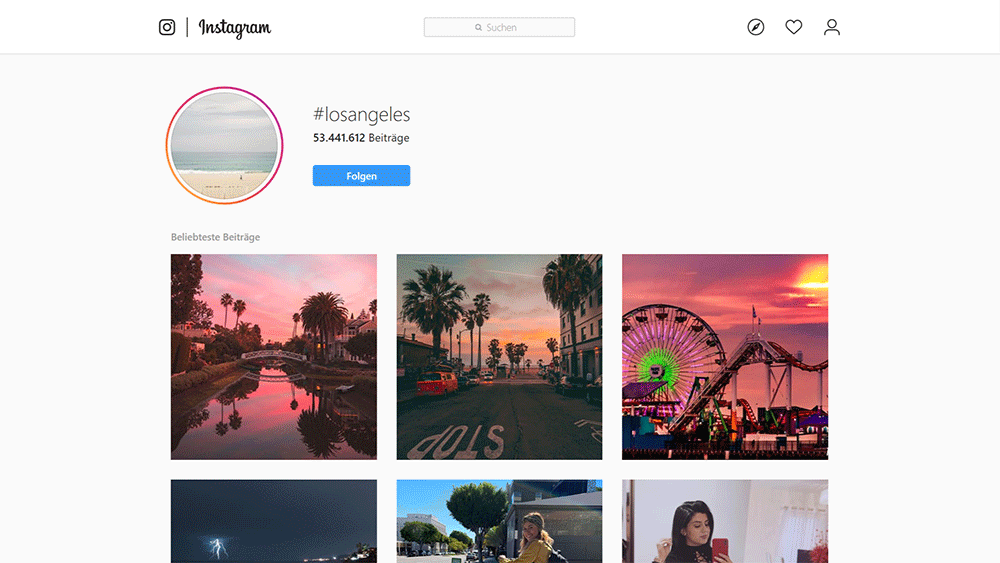 8. Work with ads
Naturally, most people would prefer to simply increase their follower count organically. However, paid ads can multiply your efforts' effects.
Placing Instagram Ads works similarly to Facebook Ads. Your placement options are the Feed, and Stories.
9. Collaborate with influencers
The right influencer can direct your target group's attention towards your brand and/or products and increase your follower count in the process. However, Influencer Marketing is by no means an easy, one-size-fits-all kind of endeavor. Choosing the right influencer is key, because only if they fit your brand and products will your campaign come across as authentic. Micro Influencers don't have a large following, but their audience is all the more engaged and interested in what they are being presented with compared to followers of big "Instagram Stars".
Influencer Marketing: The Practical Handbook for Social Media Marketers
Download the free and practical influencer marketing guide for social media marketers. Learn on over 60 pages how to find the right opinion leaders for your company, how to integrate influencers into your campaign and how to develop a campaign from A to Z together with them. This guide gives you everything you need to successfully implement your Influencer marketing campaigns.
10. Evoke emotions
Pictures and videos that evoke emotions are most likely to get shared, which is why they are particularly useful for growing your follower count. The rules are clear: don't just post boring product-pictures. Instead, showcase your products or services as they are being used by people, and make them part of a story.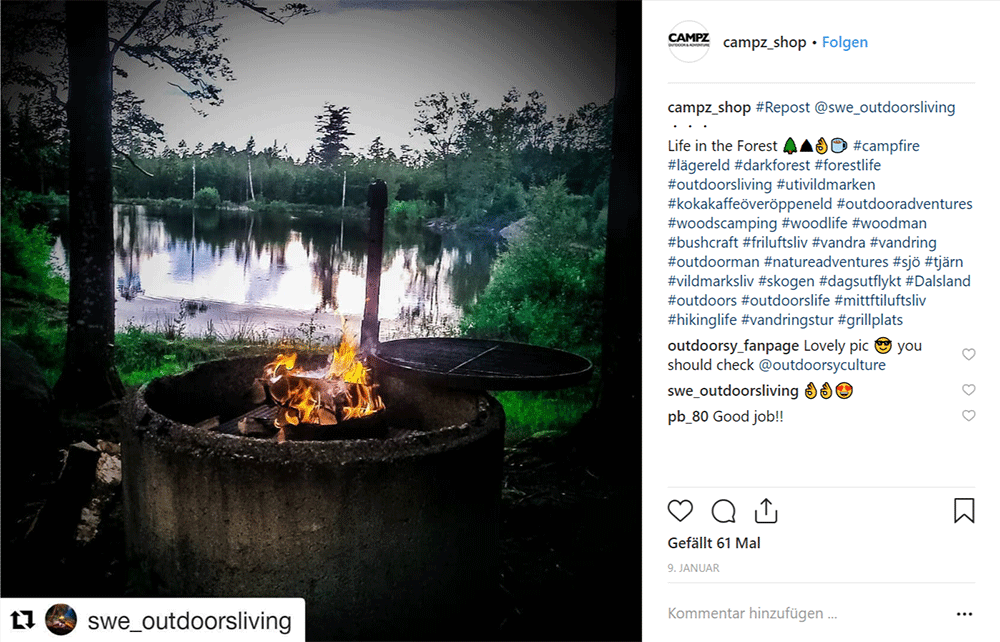 11. Use other platforms
Try to see Instagram not as a decoupled element of your Social Media Marketing, but rather as an integral part of the overall strategy. This way, you will find many chances to promote your Instagram channel on other platforms, to a different audience. Such strategies could be:
Embed Instagram posts in blog posts.
Embed your Feed in your website.
Mention your Instagram account on other platforms like Facebook or Twitter.
Present your Instagram posts in emails to customers or newsletters.
12. Deals and Freebies
It's an open secret that giveaways can push users to flock to your channel. As long as you are aware of the legal constraints, rewarding users for taking part in a competition, or giving freebies away as prizes, is an easy way of garnering attention. For instance, you could request users to repost your post, or leave a comment, as part of a contest.
Additionally, Instagram is great for announcing special deals etc.
13. Change it up with User Generated Content
Who wouldn't like to see their photos on a big account's feed? So make the most of that by publishing User Generated Content, thereby making a convincing case for them and their audience to follow you on the platform. Additionally, it will give your account a personal touch, because content produced by "regular" users seems more authentic and less pushy than obvious "advertising". User Generated Content can also work as a great placeholder in case you're fresh out of unique ideas yourself.
In order to identify relevant User Generated Content, create a brand-hashtag and ask users to add it to their pictures' descriptions. For example, furniture store Wayfair regularly publishes posts by users who are showing off their Wayfair products in the context of their own homes.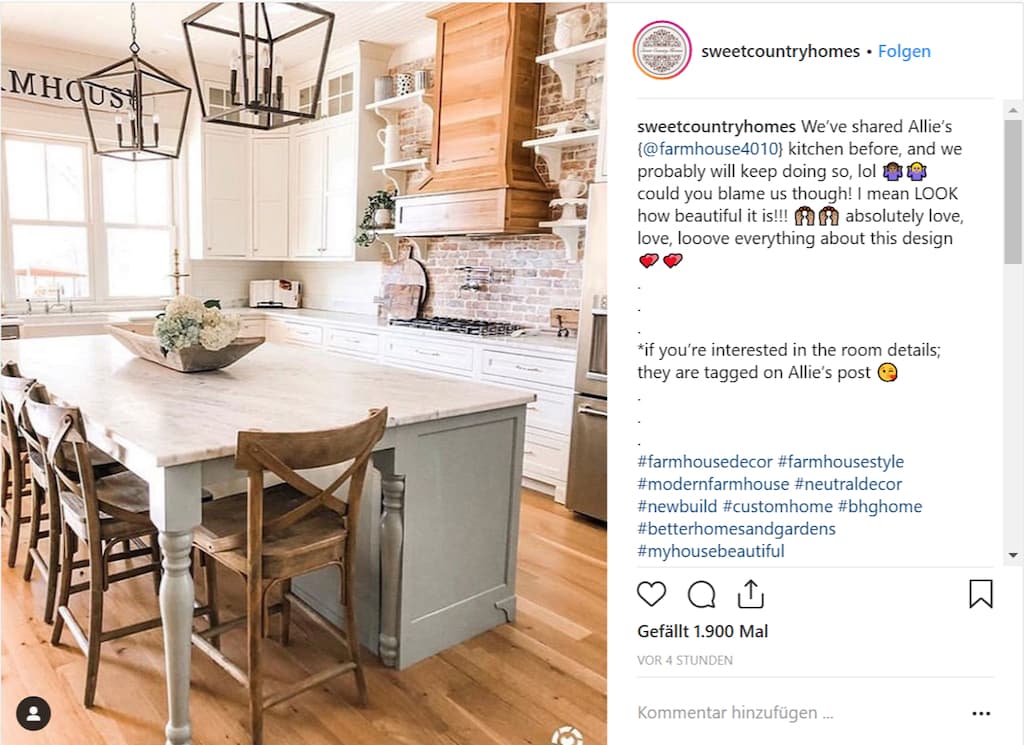 14. Stage a takeover
There are several options for successfully integrating Influencers into your Social Media Marketing strategy. Perhaps most exciting is a takeover, which means you give your entire account to an influencer for a certain period of time. During the takeover, the influencer posts in your stead.
To have a successful takeover, it is crucial that the influencer fits the brand and/or products. It is a good idea to set a clear framework for collaborating with a brand ambassador. Note that a takeover is particularly easily combined with a product launch or an event.
Why paying for followers is not worth it
Gaining a noteworthy number of followers takes time. Since many people and companies have a constant lack thereof, it is hardly surprising that purchasing followers is by no means uncommon. After all, they are available for comparatively little money, and offer immediate results. Nonetheless, we suggest you abstain from taking that path, seeing as it's fraud and barely pays off: usually, account owners only experience disadvantages due to bought followers.
And there is a simple reason for that: Behind bought followers is usually nothing more than either bots or people who have no interest in your content – and it shows. Of course, there is the occasional Fake Follower who will drop a Like or a "Wow", but an actual conversation with them is practically impossible. If you look closely, you will easily spot if an account has mostly Fake Followers: for instance, if the number of reactions to posts doesn't match the number of followers at all. A brand's image can take a substantial hit when being exposed for buying followers, and you are likely to push away potential followers instead of drawing them in by participating in this questionable practice. At worst, your brand's or company's image will be damaged permanently.
Patience pays off. This way, you will have a greater number of followers, and you won't have to pay for them either. With a well-conceived Instagram Marketing strategy, you won't just get more followers, but interact successfully with those you already have. And all in all, by putting our tips to practice, you will be able to make the most of your Instagram Marketing.
Efficient Social Media Communications With Swat.io