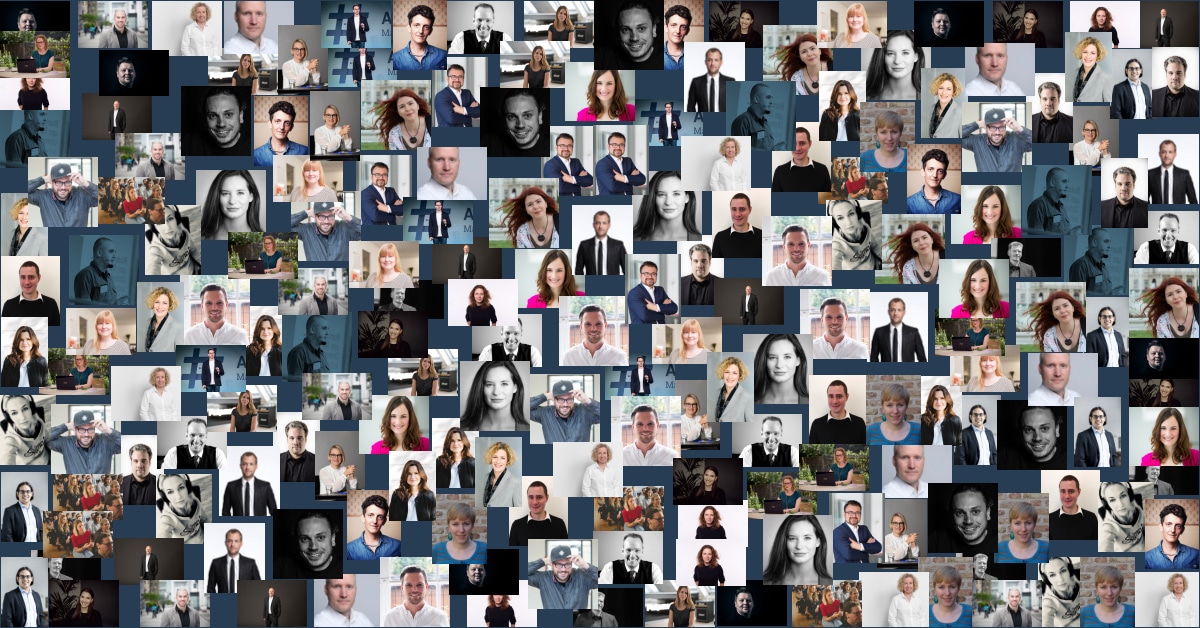 Social Media Trends 2019: 35 Experts Reveal Which Trends You Shouldn't Miss
2018 is almost over and the time has come to plan the start of the new year. To make sure you're not left on your own, we've asked 35 social media marketing experts about their forecasts for 2019. What will change, what major trends can be expected in the area of social media marketing and what measures should companies implement to keep up in 2019? Here you will find answers to these questions.
Social Media Trend #1: Demand for Business Figures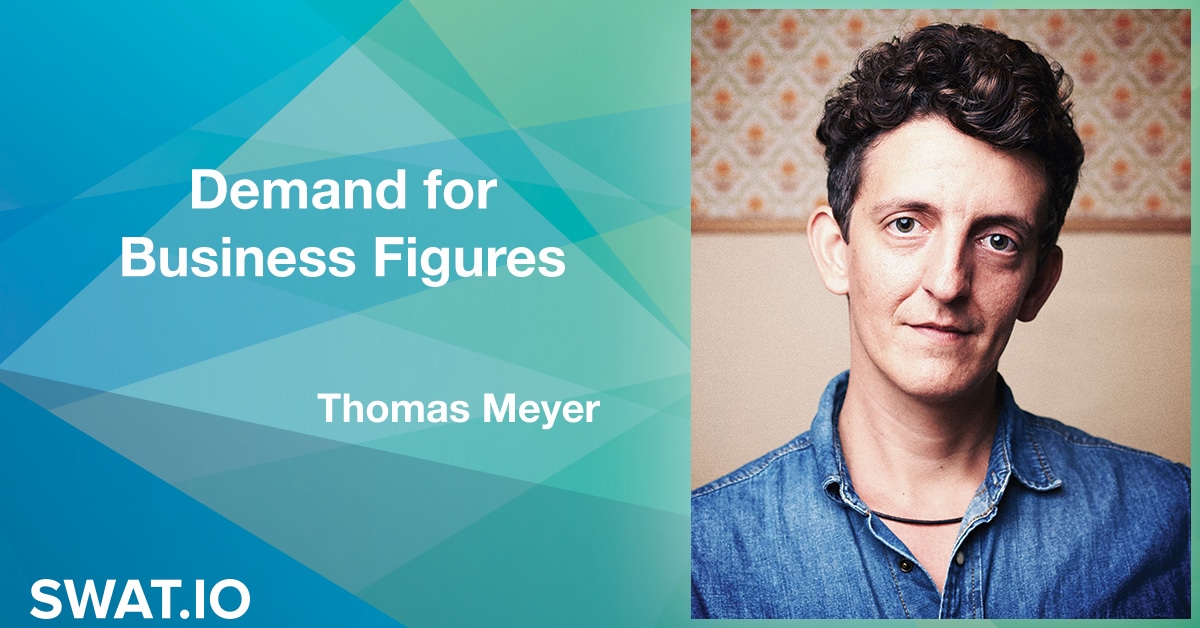 2019 will be an exciting year. Professionalization and monetization will come into focus and the management will question the last few years of social media work. The interface between "social media" and "business administration" will also be important for small and medium-sized businesses, and demands for key figures such as CAC, ROI or CLV will end up on the tables of social media managers. Personally, I am very pleased about this – especially because it will help an entire industry to gain credibility, relevance, and independence.
Thomas Meyer, Social Media Strategist at Toman+Meyer.
Social Media Trend #2: Social Video Continues to Advance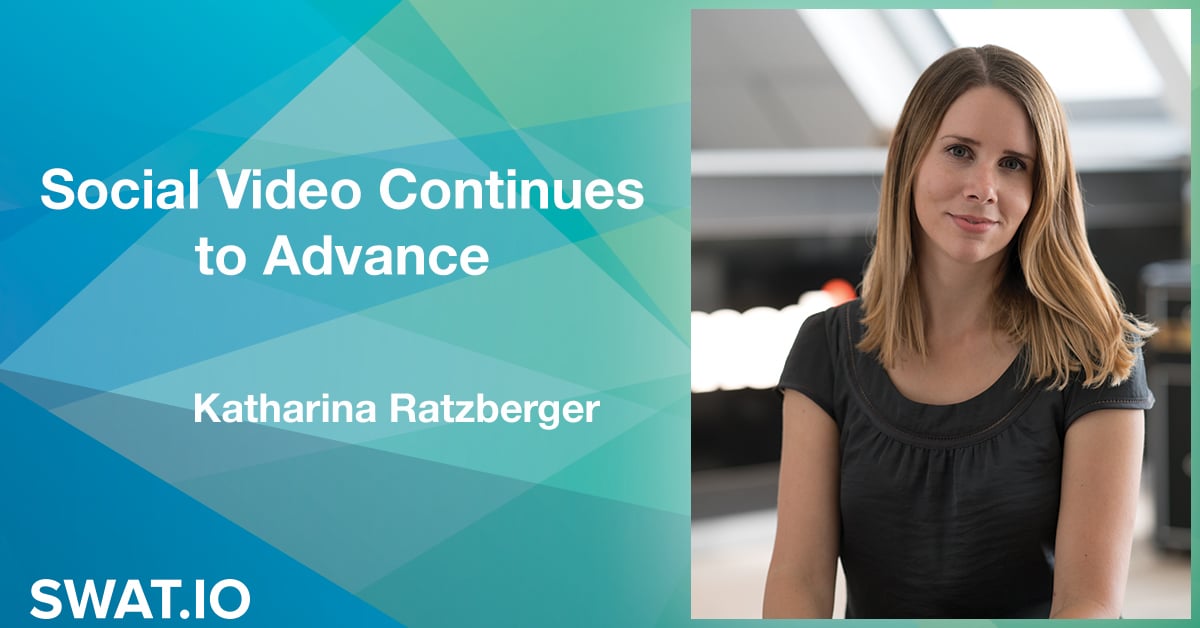 If I say live video now, you'll think it's old hat. You might say that about YouTube, but the popularity of live content on Facebook and Instagram will continue to grow in 2019. This development should be leveraged from a marketing point of view. The interactivity this provides makes live videos a key element in brand follower relationships.
Katharina Ratzberger, Head of Content Marketing at Pulpmedia.
Social Media Trend #3: Stories, WhatsApp Business, Chatbots, Paid Media and Consolidation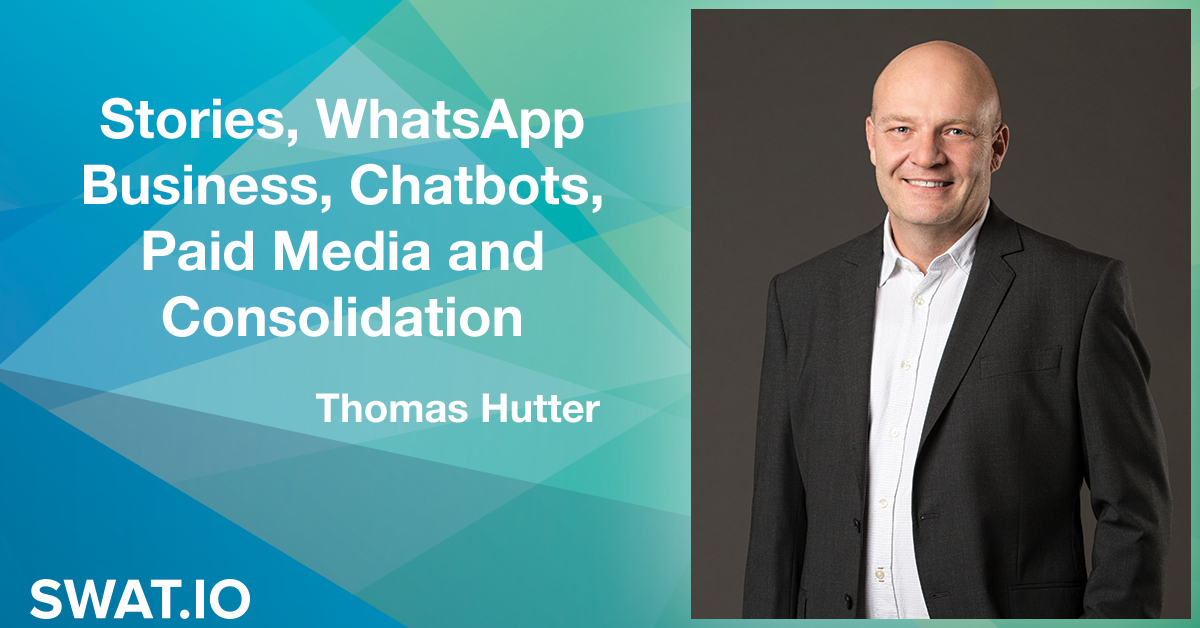 The topics Stories, WhatsApp Business, and Chatbots, Paid Media and Consolidation will dominate in 2019.
With Instagram, Facebook has already shown the way. The replay and promotion of the story formats on the blue platform will inevitably bring this format further into focus. Marketers are well advised to focus intensely on stories in 2019.
The broad rollout of WhatsApp Business and the associated API capabilities will keep many companies busy in 2019. Scalable customer service with professional tools and chatbots should be an important driver in 2019. More and more people are accepting automated and targeted communications.
Many companies will realize in 2019 that even good content can only achieve good and efficient reach with the targeted use of paid media. Paid media concepts adapted to the customer journey are necessary and will ensure success in the social media sector in the medium and long-term. A social media strategy without the use of paid media should be doomed to failure in 2019.
The strategic consolidation or the consolidation of the presences, actions, and adaptation of the goals to today's application possibilities on the online and especially on the social media channels should be an important and necessary topic on the ToDo list of companies in 2019.
Thomas Hutter, CEO Hutter Consult AG, is one of the most renowned digital and Facebook-Marketing consultants in the German-speaking area.
Social Media Trend #4: Live Video, Messenger Marketing & Image Search Engine Pinterest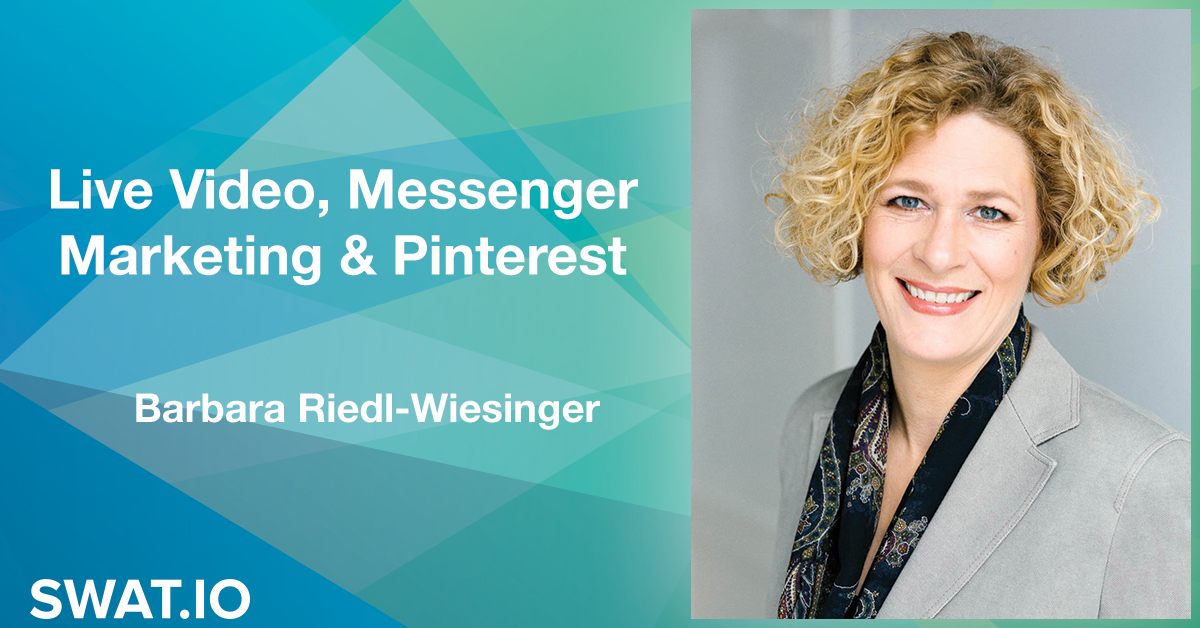 The social media world is constantly changing every year and it is becoming increasingly difficult for companies not only to publish to the right channels but also to find and create the right content. The topic of video was already very present in 2018 and will become even more important in 2019 – especially in the live version. Facebook and Instagram are now also relying on it.
Thanks to the regularly adapted algorithms of the large networks, companies reach fewer people organically. Individualization is certainly a big topic in this context. Chatbots – i.e. messenger marketing – can be used sensibly in the customer journey and for dialogue marketing.
Pinterest is still underestimated as a traffic carrier for websites. The picture network is not a social media network per se, but a (picture) search engine with social aspects. Big bloggers have been relying on this traffic source for some time now and often get as many hits via Pinterest as via Google. Companies that rely on it now can profit from it.
Barbara Riedl-Wiesinger, Online Marketing Expert at Kaleidocom.
Social Media Trend #5: Solid Foundations, Data Exchange and Community Building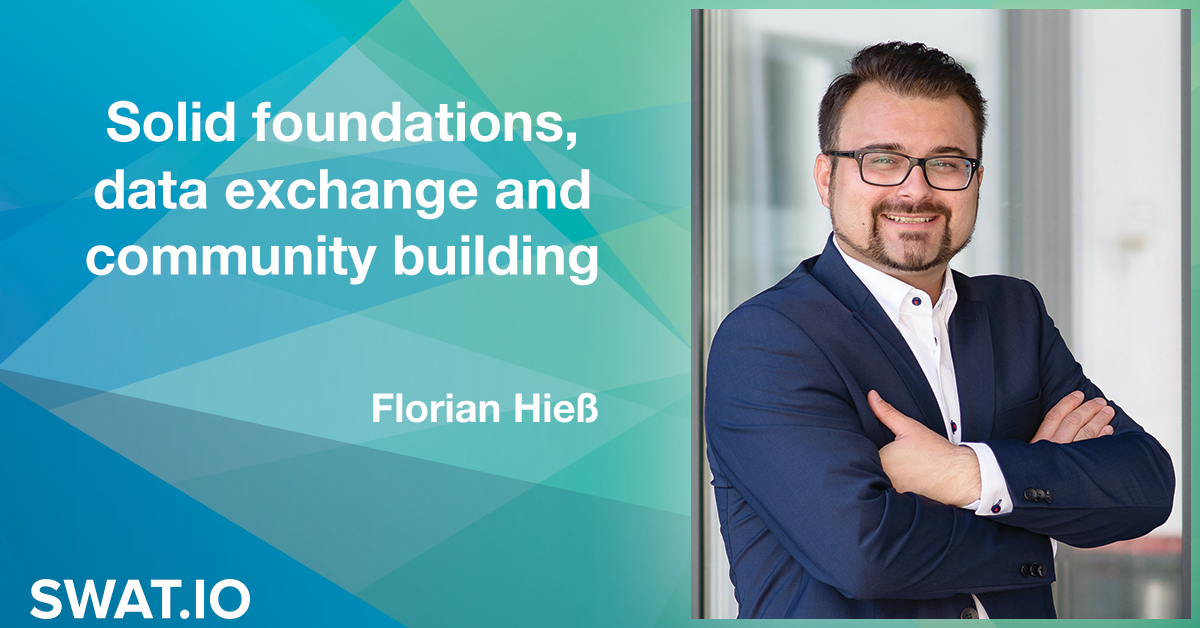 In 2019 it's time to wake up! The further the online marketing and social media industry develop the more bullshit bingo increases. Chasing one trend after the other will not work anymore. Instead, I emphasize the importance of taking care of a solid and working foundation, thinking processes through, implementing and continuously improving them. I would like to see less reach and attention horniness and less pretense for the industry, and instead more authenticity, more down-to-earthiness and more tackling.
Apart from this wish for the industry, 2019 will be very much about the networking of data, the associated management of this data and the exchange between different systems. The active segmentation of interested users and individual collection of users in the purchasing process will continue to build on this.
In social media marketing, I continue to see a strong trend in community building, the development of reference groups and a customer-oriented experience with the brand or product through an interplay of interesting content, direct exchange with fans and followers and creative approaches to advertisements.
Florian Hieß has been involved in online marketing for over 10 years. As Head of Digital Marketing, he is responsible for all marketing activities at Swat.io.
Social Media Trend #6: Influencer Relations Used Correctly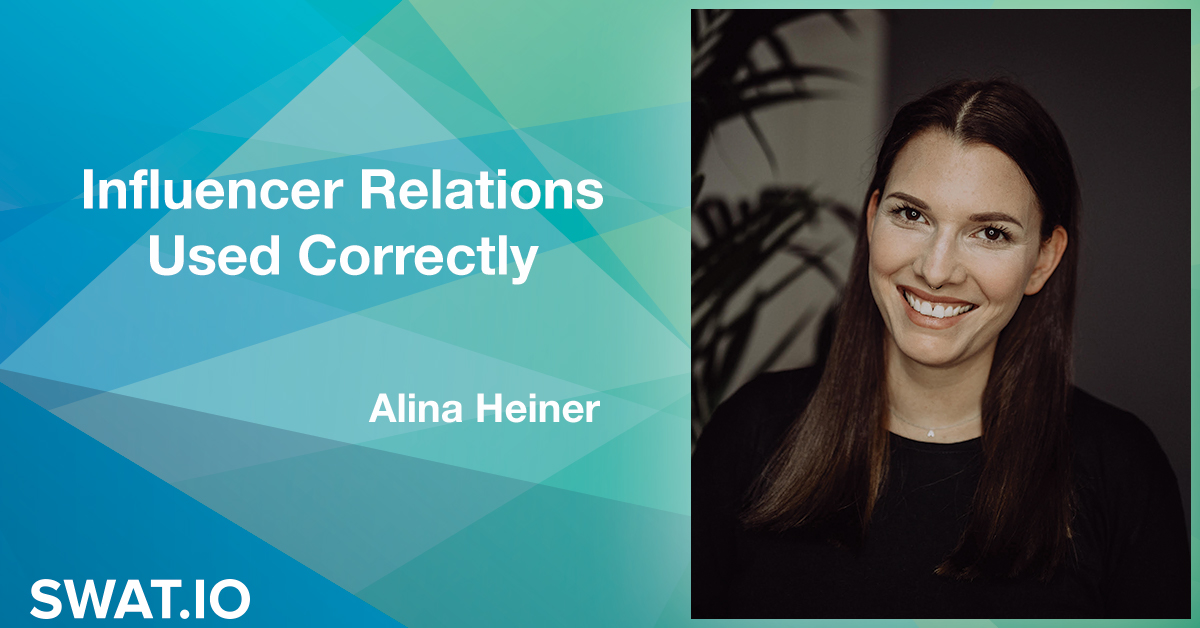 2019 will be an exciting year, especially for Influencer Relations. I think – and wish for – companies will recognizing the added value that influencers can offer when used correctly. But above all, I would like companies and agencies to take a closer look at the numbers of influencers and not just be blinded by many followers. The motto that the right influencers are worth more than those with many followers applies now more than ever. In the area of social media, I think that companies will define goals for their own platforms more clearly – running an account just to be there is no longer enough. Content marketing and performance marketing have to be done constantly!
Alina Heiner, Social Media Consultant at www.sososocial.com.
Social Media Trend #7: Chatbots, Livestream & Smart Speakers
In my opinion, in 2019 we will see a massive surge in the use of chatbots in combination with social ads – at the expense of the dream numbers that are currently haunting the forums in terms of Messenger Funnels. I also expect further growth in the usage of livestreams. Hopefully, this will be accompanied by a few new format ideas and will ensure that the length of stay in various networks increases. From my point of view, the topic of Smart Speakers/Voice Search is particularly exciting, not least because there are numerous new devices under the Christmas tree, which means that even more households can be reached.
Daniel Friesenecker, Online Marketing Consultant & Owner at Friedacon and Podcaster at The Angry Teddy.
Social Media Trend #8: Videos, Live-Videos, Stories and Mobile-First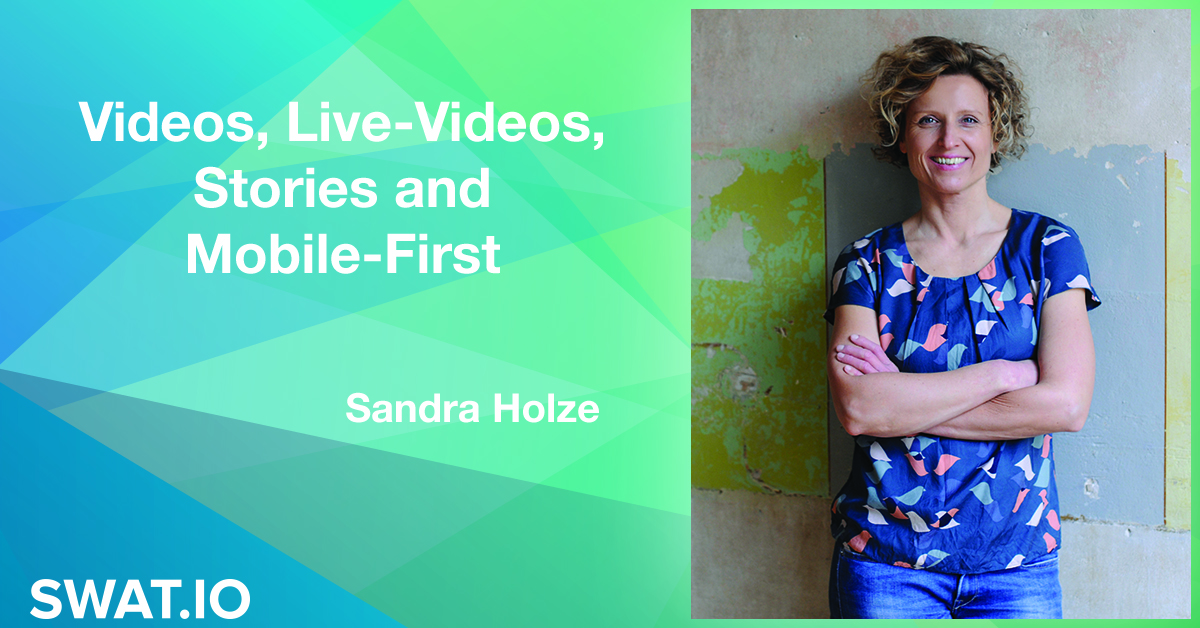 I see three major developments shaping our social media strategy in 2019.
The decline in reach on Facebook is leading us to spread our activities across multiple networks. Traffic as a social media target no longer works because Facebook wants to keep users with it for as long as possible. Instead of sharing many link posts like before, we're trying to encourage interaction with questions.
Facebook and Instagram continue to try to overthrow Youtube from the video throne. Videos, live videos and stories should definitely be part of the social media strategy. And here's a big but: Facebook video statistics are of little use and views are not the same. Take a close look at how many people actually watch your videos halfway or to the end. Our finding: 15 to 60 second videos run well on Facebook. Long videos are better on Youtube.
Mobile use has replaced desktop use. Since we create our content on the laptop, we have to remember it again and again: Mobile first. All shared content must look good on the mobile phone and square or upright videos are a must on Facebook and Instagram.
Sandra Holze is an expert in online marketing, business trainer and encourager.
Social Media Trend #9: Stories, Direct Messaging & Influencer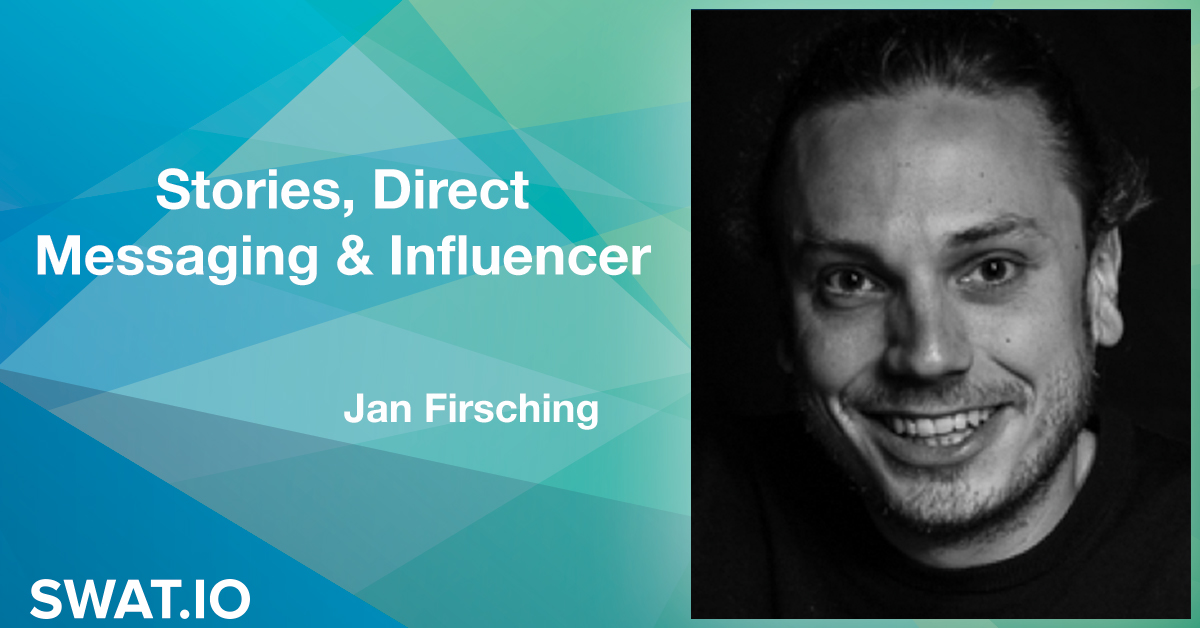 In 2019, Instagram and especially Instagram Stories become Facebook's money press. The saying 'Instagram is the "new" Facebook' is valid in 2019 more than ever. Instagram Direct will also continue to come into focus. Voice messages, direct links to stories and targeted sharing are clear signs of this. Facebook will thus strengthen its third messenger channel after Messenger and WhatsApp.
Furthermore, the battle for creators and influencers on the platforms will continue. Twitch, in particular, could play a major role here, apart from Instagram and YouTube. The discussions about nano, micro, and macro influencers will hopefully subside. To classify influencers by their follower numbers, no matter in which order of magnitude, is no longer up to date.
I see messaging apps as the third trend for 2019. Customer service, content distribution and customer retention via messaging apps will be important topics for
2019. The technological prerequisites for this are in place and now we need to integrate them into our own channels and processes.
Jan Firsching, blogger in charge at Futurebiz, speaker, author und Senior Social Media consultant at the agency BRANDPUNKT.
Social Media Trend #10: Trust and Authenticity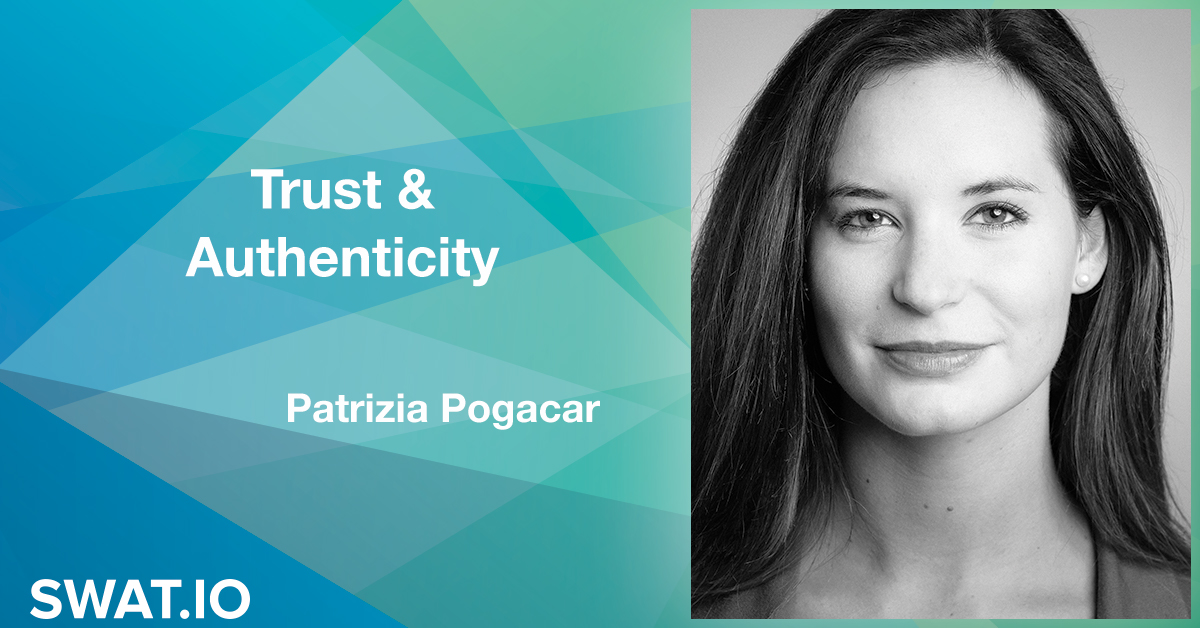 Especially after the turbulent year 2018, trust is one of the most important keywords for many consumers. As a result, I see a strong trend towards "authenticity" in products, brands and companies. This applies in particular to the often "unapproachable" management as well as the head of every company. This is why I am convinced that private profiles on social media, especially LinkedIn and Twitter, will increasingly be used as a mouthpiece in the future to win and retain the trust of customers.
Patrizia Pogacar, Social Success Managerin at Swat.io.
Social Media Trend #11: Professionalization, Strategy, Brand Ambassadors & Social Media Consolidation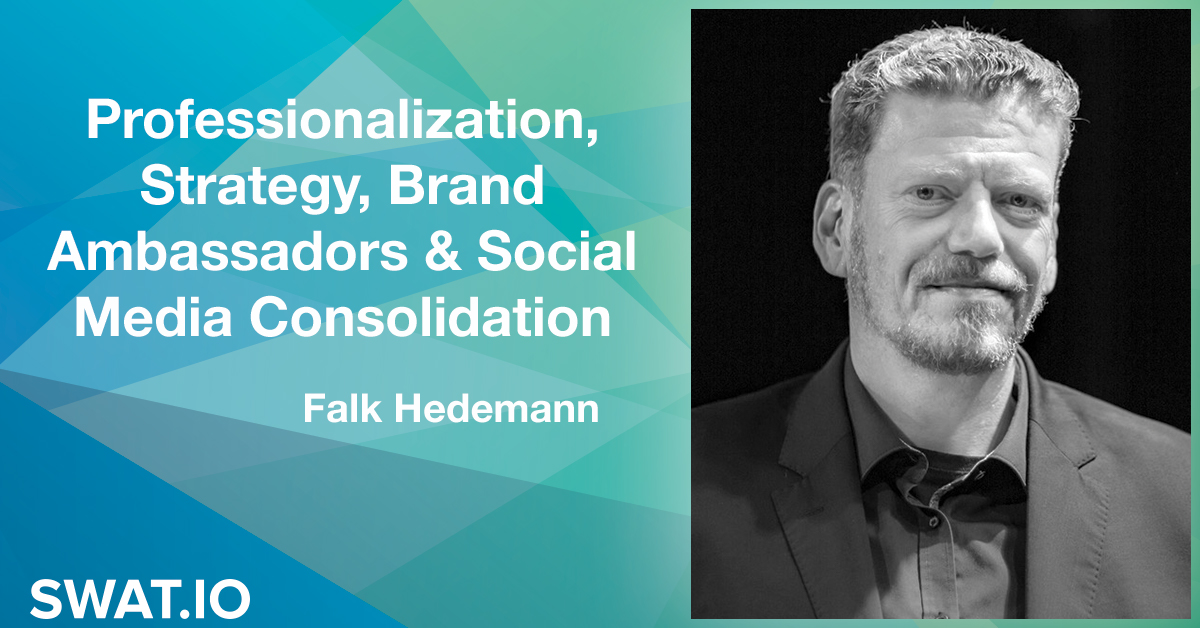 For me, the dominating trend that will be evident in many areas in 2019 is professionalization. Disciplines such as influencer marketing, social media or content marketing urgently need a proper spring clean, because many brands have grown wild here. Strategies, know-how, and creativity are lacking. In the end, however, the cost factor will be decisive for professionalization: What strategies really brings us closer to achieving set goals (if it is clear at all what the goals are) and which strategies only generate expenses?
For the first time in many years, Facebook is facing a groundbreaking year. The many scandals of the last few months could play a role in the consolidation of brand appearances on the Social Web and, above all, encourage brands unwilling to advertise to say goodbye to this network or reduce their presence there.
I continue to see a trend towards brand ambassadors and especially thought leaders from the C level. Your topic for 2019: Brand Purpose! Showing attitude will be even more important for companies next year. The mega influencers, on the other hand, are out. Nano-influencers are increasingly taking on their role, exerting their influence through thematic expertise and not through mere reach.
Falk Hedemann, @Wissenssucher / UPLOAD-Magazin.
Social Media Trend #12: Social Commerce, Live Video & Generation Z Marketing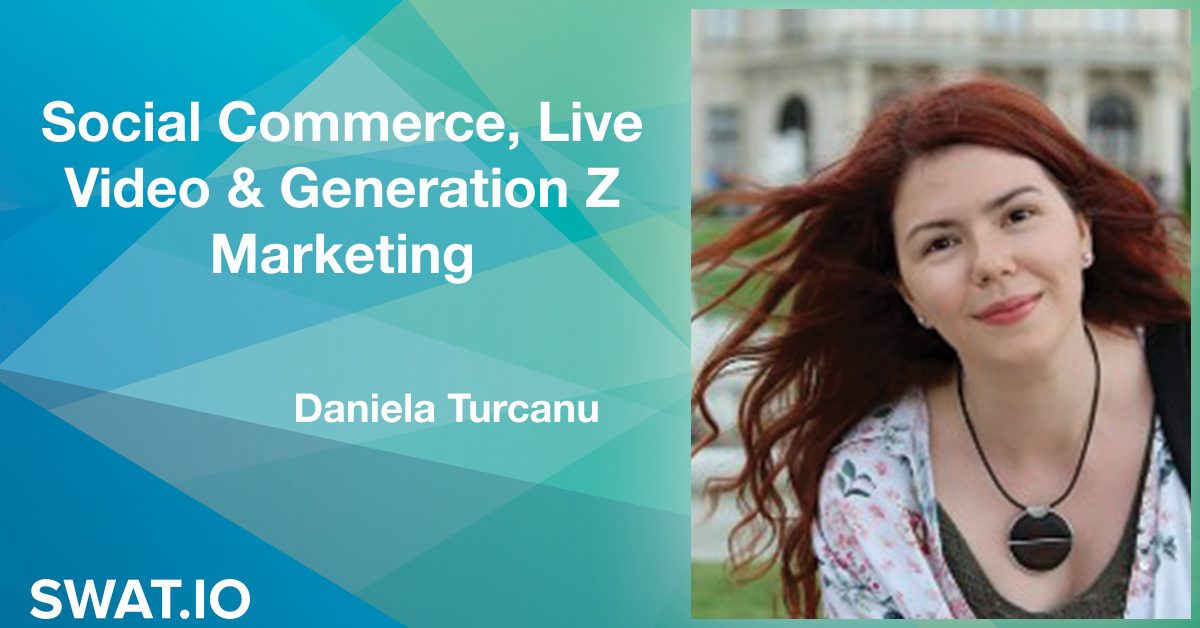 Social media is constantly changing. I'm always very skeptical when it comes to deciding which new trends are here to stay. However, I think the top trends in social media for 2019 will be social commerce based on user-generated content, live video, and a closer focus on Gen Z.
People trust content created by others like them. According to a survey by TurnTo, 88% of U.S. consumers trust product recommendations that come directly from friends. Combining user-generated content with the products or services a brand has to offer will certainly help potential customers reach their shopping decisions faster. Beyerdynamic does an awesome job collecting and curating user-generated content from various social media platforms on a social wall and combining it with calls-to-action leading to relevant product pages.
Video marketing was a strong trend in the past few years and will remain important in 2019. Social videos are attention grabbers but live video is even more engaging. Live video gained a lot of popularity in the past year and I think that more brands will be using it in 2019. Live video can be used for interviews with industry influencers, product demos, "behind the scenes" insights, unboxing videos etc. There is an urgency and authenticity to live streams which encourages the audience to engage more. That's why I think that live video will be a game changer in 2019.
Gen Zs are the first true digital natives and they spend a lot of time on social media. They love personalized content and they cherish authenticity. Since Gen Z doesn't trust advertising, brands need to look for different ways to interact with them. They want to connect with people, not with companies. That's why one of the biggest opportunities for brands looking to market to Gen Z lies in influencer marketing.
Daniela Turcanu, Senior Marketing Manager at Walls.io.
Social Media Trend #13: The Newsfeed is Dead, Long Live the Stories?!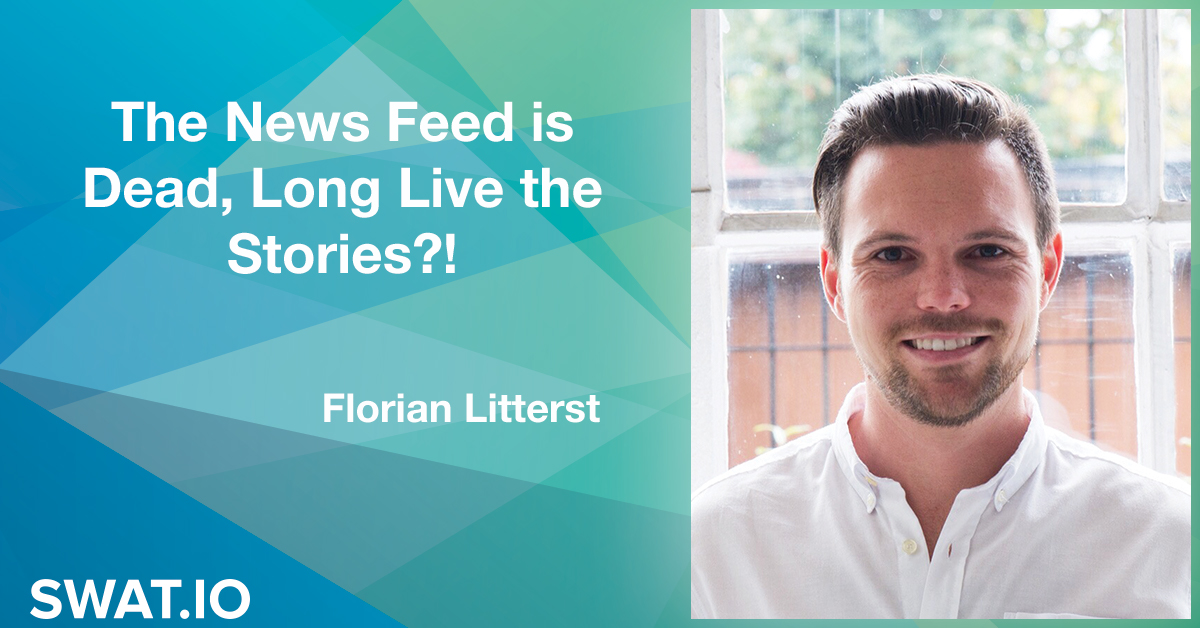 In any case, one trend is clear and it will continue in 2019: the shift in user behavior from feeds to stories on all platforms will continue.
For you as an advertiser, this means that you should take a close look at the story format and take this into account when planning ad creation and budgets.
This trend has a particular impact on the creation of advertisements. The creation of story ads is more complex than classic feed ads. After all, existing advertising media (so far) can only be used to a limited extent in the upright smartphone format. But Facebook has recognized this and is working on ways to make it easier to design ads for stories (keyword: Video Creation Kit) – because of course, the company from Menlo Park wants to monetize more from Stories in 2019.
In addition to stories, the topic of messaging will continue to gain importance next year. In addition to Facebook Messenger, WhatsApp, which is to be open to advertisers in 2019, offers enormous potential. And yes, even in this green app, a story ad format in the status area is expected to ignite the advertising rocket.
After a turbulent year, Facebook will become more professional in the new year 2019 and hopefully close some gaps. The social media advertising world is becoming more fragmented due to new formats and platforms and remains fast-paced. It won't be boring in the new year either.
Florian Litterst helps advertisers with his tutorials, strategies & tips and works full-time at the digital agency Burda Direct interactive GmbH.
Social Media Trend #14: Fix the Basics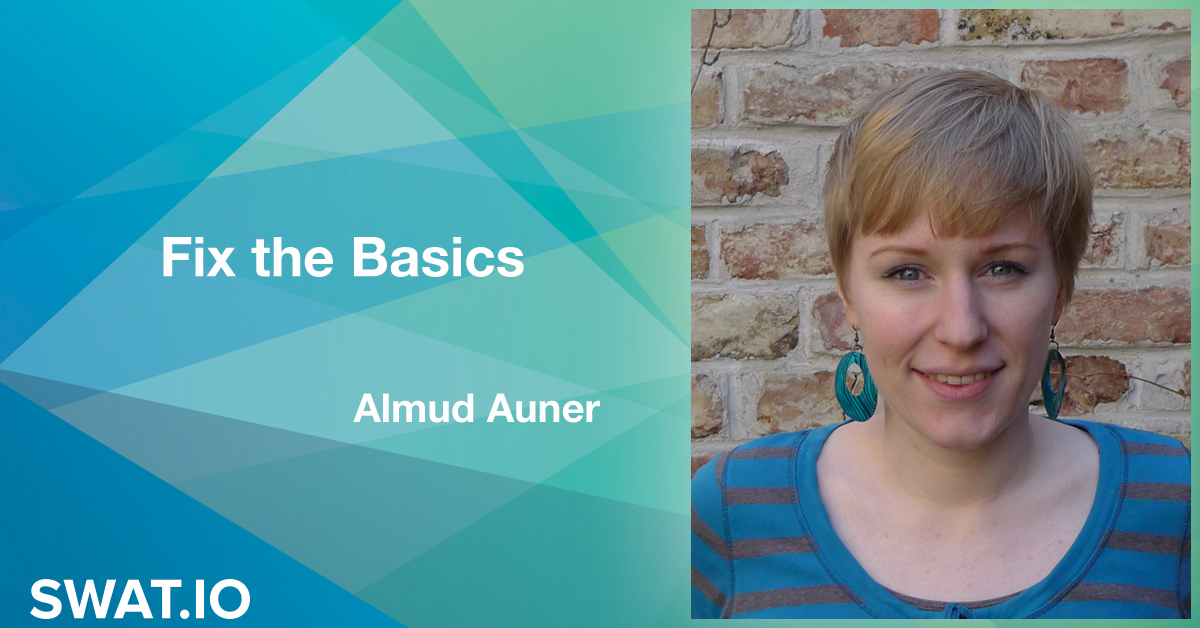 The trend for 2019, for which I really wish a breakthrough, is "Fix the basics". Before you attack chatbots, fancy videos or any social media campaign or even open a new channel, the landing pages should be performant and responsive, the editorial and community management processes should run smoothly and your own goals and measurement should be clear. It would be a shame if the campaign drew attention to the mishaps in the daily business instead of the actual product! With a solid social media strategy, you may not win prizes, but you win a loyal community.
Ally Auner aka DigitAlly, Digital Strategist and Social Media Consultant.
Social Media Trends #15: Social Commerce, Shoppable Content and Artificial Intelligence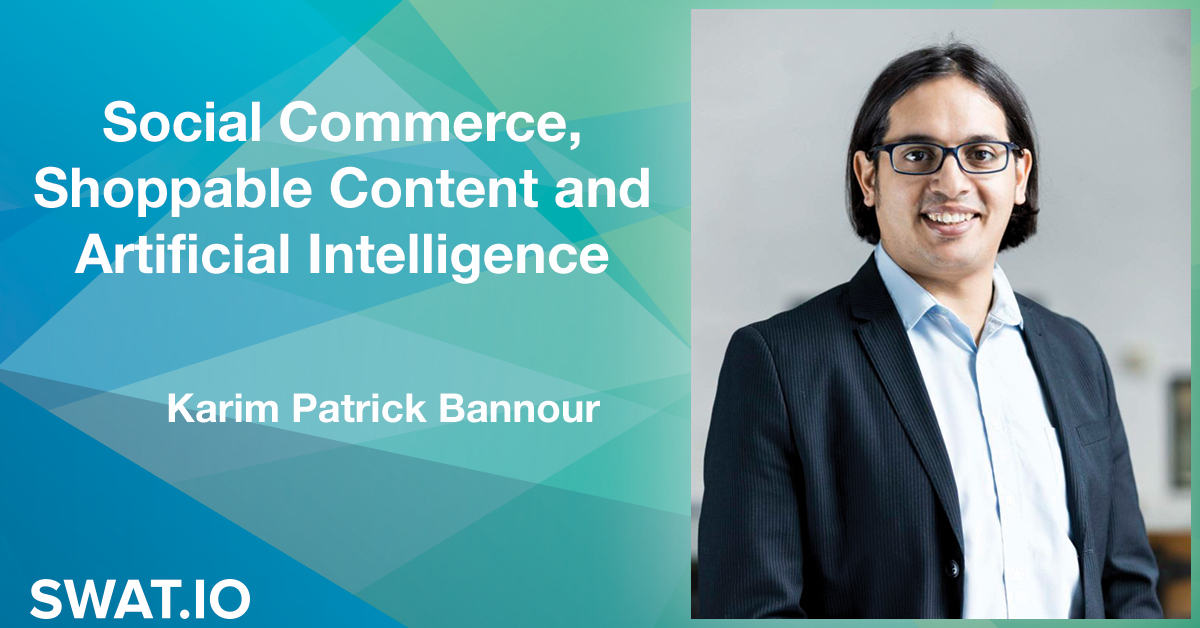 Among the many trends that are either already emerging or that we don't even know or really perceive yet, one development that particularly stands out for me in 2019:
How often has social commerce been hyped and then declared dead again? But it is clear now that social commerce – the sale of products via social media or the demonstrable initialization or partial or complete handling of the purchasing process in social media – will become an integral part of these platforms and our social media usage behavior. Social commerce is nothing new, but all social media platforms, above all the Facebook group with its platforms Facebook, Instagram and WhatsApp, are working intensely on simplifying all processes and their measurable monetization – for companies that sell goods and agencies that help such companies and will (have to) invest the required budget, and thus of course also for Facebook itself.
The purchase (process) of products should be as simple and non-disruptive as possible for the consumer/user – and the sale of products as efficient, effective and traceable/measurable as possible for companies.
Currently, many platforms already offer the possibility to link products that are displayed in the posting/content (e.g. on a picture). However, the link usually goes out to the respective online shop and this is the reason for high bounce rates and incomplete checkouts.
A few clicks, ideally from the content into the shopping cart, is nothing new. But an integrated/deposited customer account including payment method, billing and delivery address, and all this without having to leave the platform, is the logical next step. This, of course, encourages impulse purchases (and probably also return rates), but hopefully lowers bounce rates.
The ever deeper integration of shops and products into Facebook pages and Instagram business accounts, Facebook pixels, custom audiences, Facebook attribution (Facebook Marketplace may be excluded here), etc. clearly points in this direction. The same applies to Snapchat's cooperation with Amazon. Amazon, on the other hand, is already using Amazon Attribution in the USA to make external traffic and its conversions measurable and assignable on a broad basis and in a reliable manner for the first time. This, in turn, will make social media platforms even more relevant as traffic sources in e-commerce.
In 2019, we will see an explosion in AI-based (or automated only) customer communication via bots. From consulting to support, bots will handle more and more communication, especially via messengers like Facebook Messenger. It will get exciting once the chatbots can respond to the user across platforms: I start the communication on Facebook Messenger, continue the chat on the website days later and then submit a support question via WhatsApp after months, and each time the bot identifies me, knows everything about me and can help me immediately.
We may have to wait a bit longer for some things, but some of it is already showing up. My experience over the last few months, especially in the combination of social media and Amazon, shows how important social media will be in the future as a qualified traffic source and even as a direct sales channel.
Karim Patrick Bannour is Social Media Expert and CEO at www.viermalvier.at and www.marktplatz1.com.
Social Media Trend #16: Stories, Direct Messaging and Voice Content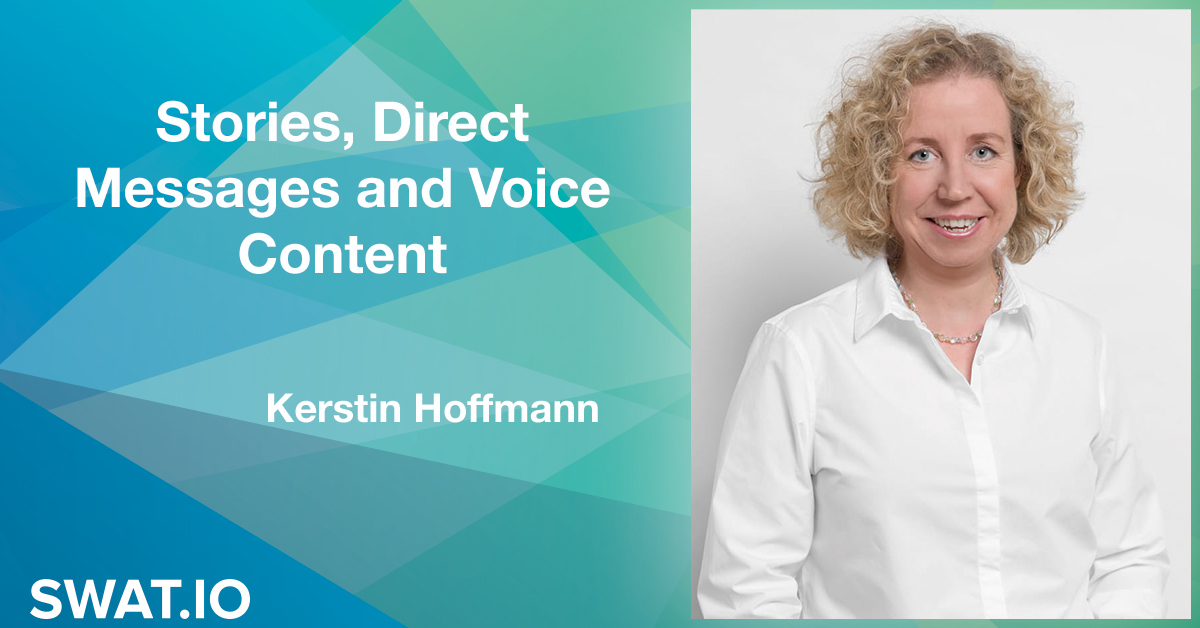 Social media is becoming more private: Stories and direct news, in particular, continue to gain importance. Self-organized micro-networks in messengers are more important for many people than the big timelines. People are increasingly careful in choosing what news they see from whom and where.
Social media is becoming more auditive: voice assistants, voice control and AI help to ensure that voice messages and spoken content gain importance. The podcast boom fits in with this.
The gap is widening: while digital media and mobile use have arrived in the everyday lives of a large part of the population, those who are unable or unwilling to join in are increasingly left out. This also applies to companies: While there are now many digital masters, on the one hand, large parts of small and medium-sized businesses, in particular, do not communicate as up-to-date both externally and internally as their employees and customers have long been accustomed to in their private lives. In 2019, many will be looking to catch up.
Dr. Kerstin Hoffmann, Lecturer and Communications and Strategy Consultant, www.kerstin-hoffmann.de.
Social Media Trend #17: Influencer Marketing, Storytelling and Voice Search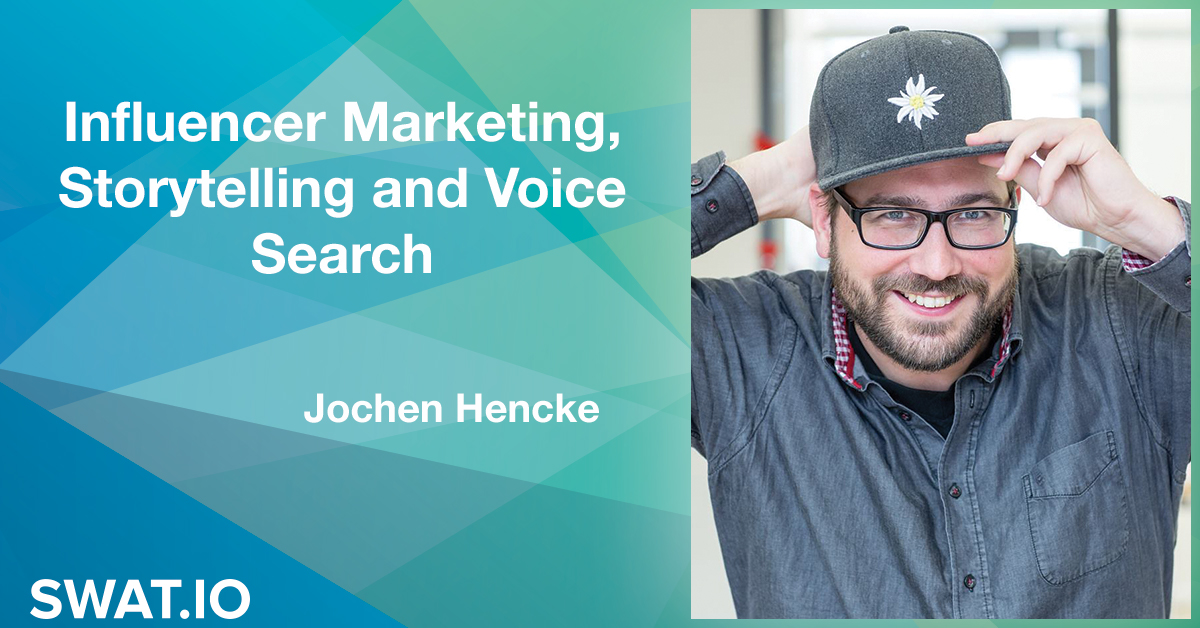 Influencers will play a key role in 2019, the question is which one. The big influencers have lost credibility. Hopefully, many will think about a value fit and look towards whether the brand and the influencer fit together rather than at the pure range. Some companies also had to realize that influencer relations are not self-perpetuating and that a strategic approach is needed. Both will certainly aid Micro, Nano, and Corporate Influencers.
Storytelling and good content remain key to attracting users behind the scenes today. Formats such as Instagram or Facebook Stories are becoming more and more self-evident. Competent and talented employees remain decisive behind the channels.
Topics such as Voice Search (and the corresponding optimization of content) and Smart Speakers are already there and must slowly be thought through more intensely. Alexa has already had a guest appearance at GZSZ – at least as a paid product placement – this speaks volumes.
Jochen Hencke is Content Conceptioner, Social Media User and Blogger.
Social Media Trend #18: Trust & Storification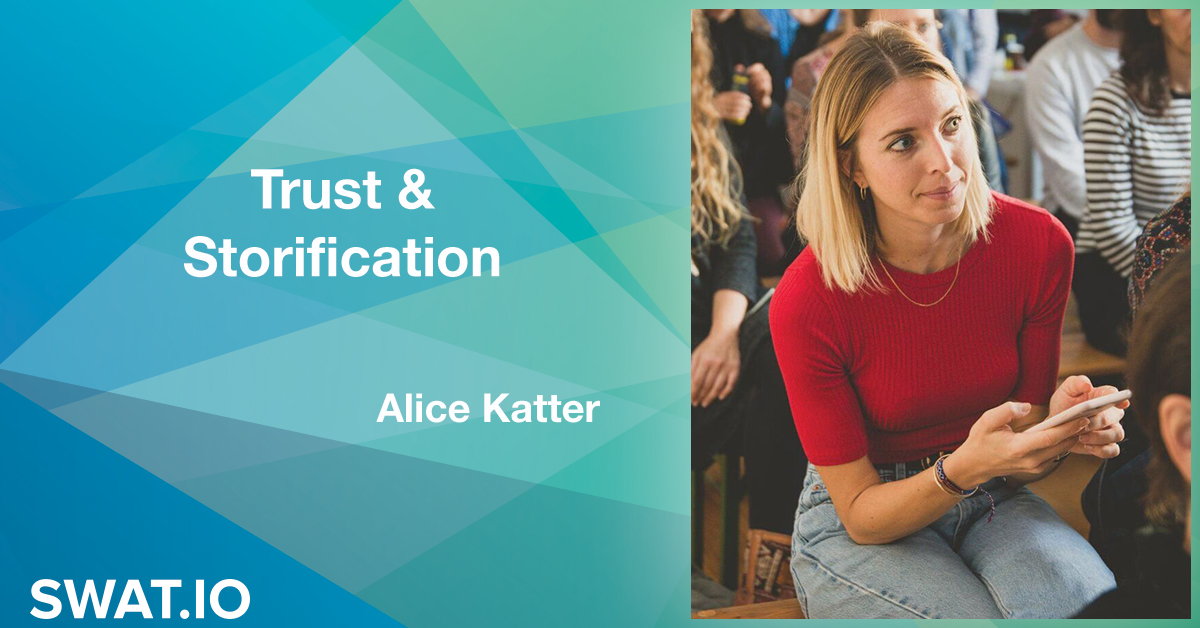 Users today no longer buy from faceless and impersonal brands.
Being more like a person than a brand is what encourages people to comment, interact and buy. 2019 will be about being relevant to audiences and building trust by having brands represent values that match one's own.
Putting brand values and mission at the heart of communication allows people to connect with the brand and build long-term relationships.
This trend also influences the way we consume content. As we gain more and more real and authentic insights into the lives of others, we expect the same from brands.
This opens the door for brands to tell more human stories, with formats that activate niches and build trust. One of these formats is "Stories". This format exploded last year because stories are real, immediate and personal and have the potential to catch up with the news feed.
Alice Katter is an independent Social Brand & Creative Strategist.
Social Media Trend #19: Content Becomes More Moving, More Mobile and More Ephemeral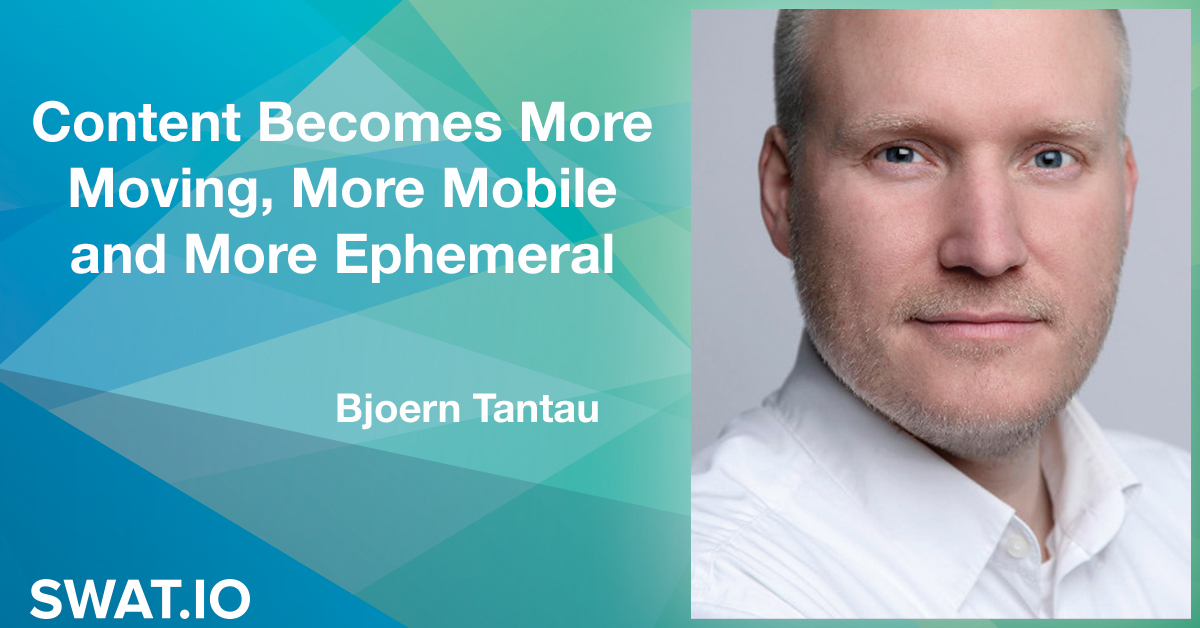 One of the extremely important social media trends for 2019, in my opinion, is the shift in the distribution of own content. Now that Instagram has successfully adopted stories from Snapchat and made them its own success model, this format will also become more important on Facebook in 2019. The way content is consumed in news feeds is changing. As stories become more important, video, in general, is experiencing a sustained upswing. Social media content is becoming faster paced, more moving, more mobile and also more ephemeral due to stories. This is precisely why one of the main tasks in 2019 will be to prepare content in a way that the target group can (again) be reached. Without generating sustained attention, it will be increasingly difficult to reach the right audience in social media.
Björn Tantau, Expert for Social Media and Online Marketing.
Social Media Trend #20: Data-Deep-Dive, Social Shopping & Marketing Automation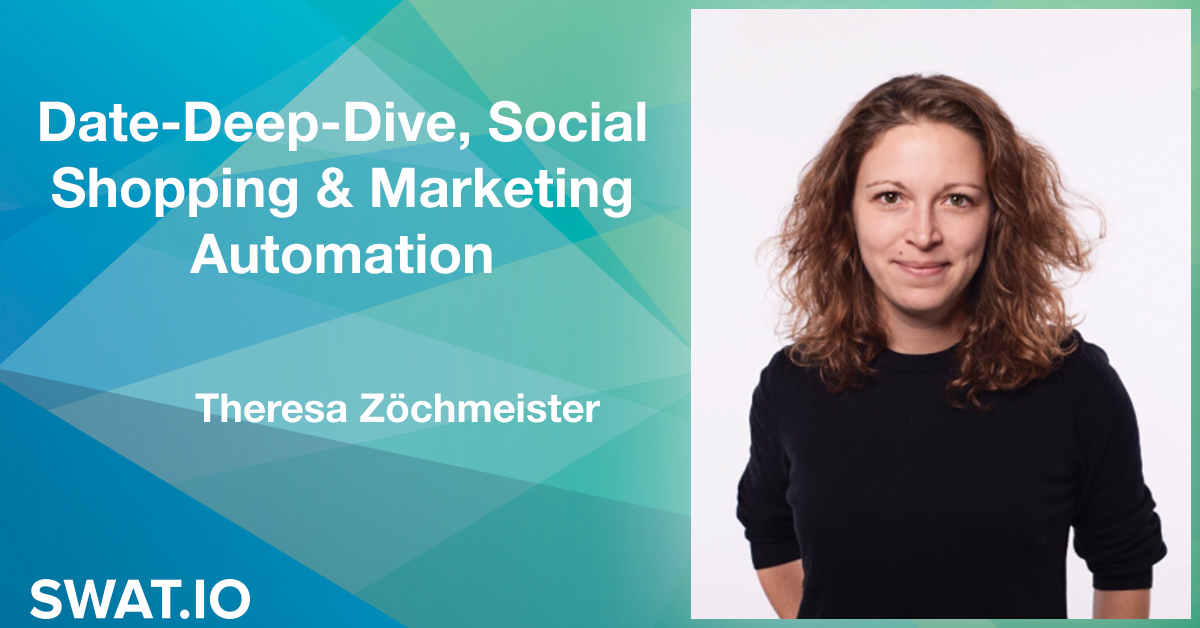 2018 was the year of professionalization. 2019 will be the year of deep dives into data. The adapted algorithms at the beginning of the year have opened the eyes of many communication managers in a brutal way. Social media is not a TV channel after all.
Some people went into a state of shock. Others rolled up their sleeves and started their deep dive into data. With all trends (social shopping, chatbots, marketing automation …) in mind, it is becoming increasingly important to accompany users in their decisions along the entire 3A3R funnel. Social media makes an essential contribution to every single stage. It is important to ascertain which one this can be for your own brand based on the existing data (GDPR is not the end!). On this basis, all measures taken must be optimized accordingly.
In 2019, this will also lead to a prioritization of measures and means used. I look forward to seeing how companies – recovering from hysteria – have to invest in developing a strategic, focused and data-based dialogue.
Theresa Zöchmeister is Growth Hacking and Social Media Expert at Hackabu.
Social Media Trend #21: LinkedIn, Growth Hacking and Voice Search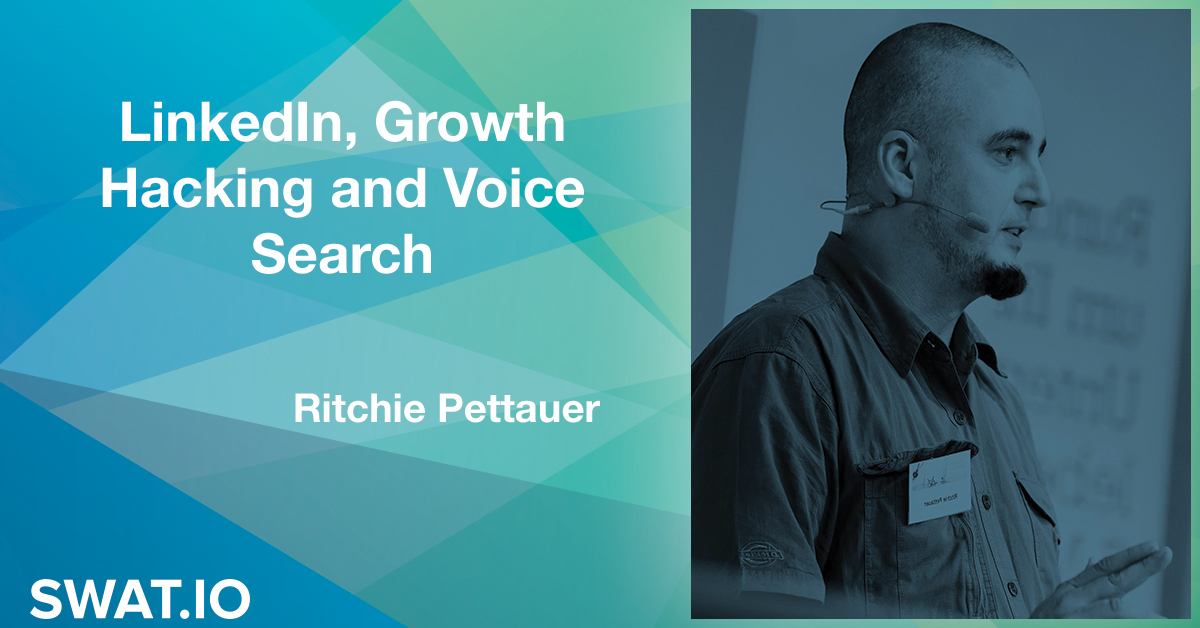 In 2019, LinkedIn will grow enormously thanks to larger advertising and content marketing budgets and elaborately operated (international) company pages. It will finally become an indispensable part of social media presence for SMEs as well.
Growth hacking will diversify, micro-communities will gain in importance. Facebook will become even more trashy, Twitter even fainter and Instagram even more ephemeral. Compared to 2018, Amazon, Instagram, and WhatsApp will also gain in the advertising sector, in addition to LinkedIn.
By the way, the blockchain… Bitcoin will (possibly) make one last high flight at the beginning of January, so do the good hodeling until after Christmas. The short era of blockchain start-ups is already over before it has really started: You don't have to decentralize every business and run it on absurdly computational-intense infrastructure.
For SEO, user signals and content hubs will continue to play an important role over the next 12 months, more so than voice search. Google will integrate new data types into the knowledge graph, and the connections between search intention and SERP design will become more complex.
Ritchie Pettauer is Online Marketing Consultant, Blogger, lecturer at the University of Vienna and keynote speaker for digital communication.
Social Media Trend #22: Video is Queen – Also in 2019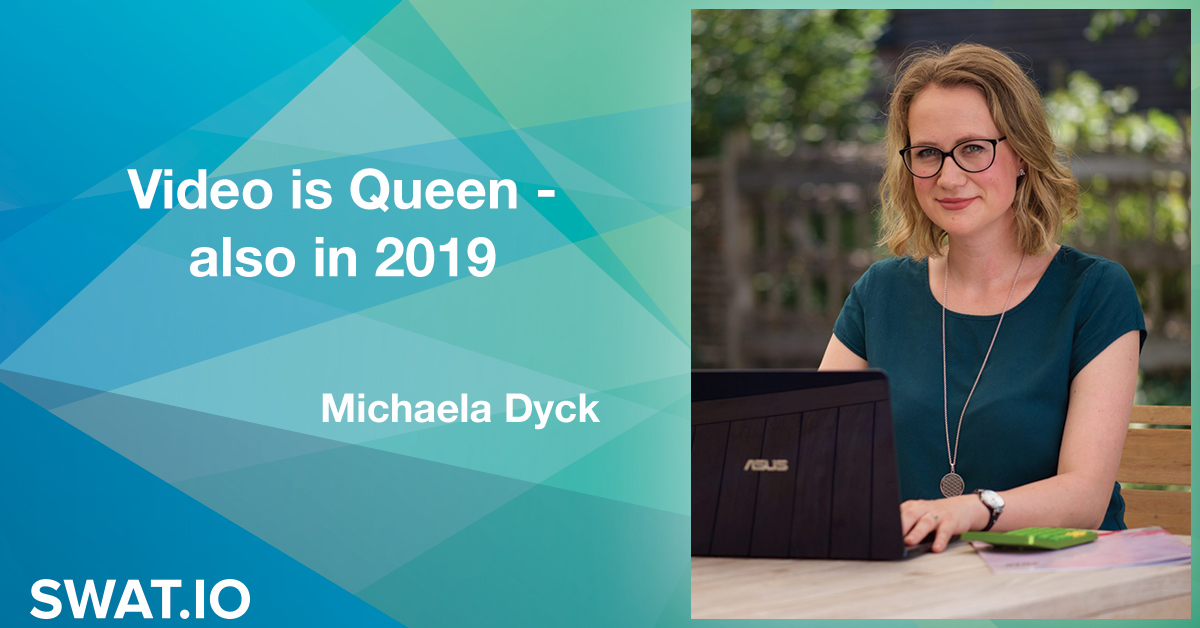 In 2019, video remains the dominant and most efficient tool in social media. That's a pretty cool thing, by the way, because we think in pictures. More precisely, in moving images with sound. Next year the "missing equipment" must not be an excuse anymore, because the trend is moving away from smoothly ironed image videos to (spontaneous) live videos – filmed with a mobile phone camera. However, our attention span is getting shorter and shorter, so that visual interest and the added value of videos should be in focus.
Michaela Dyck – Website Strategist.
Social Media Trend #23: Less Data Silos, More Transparency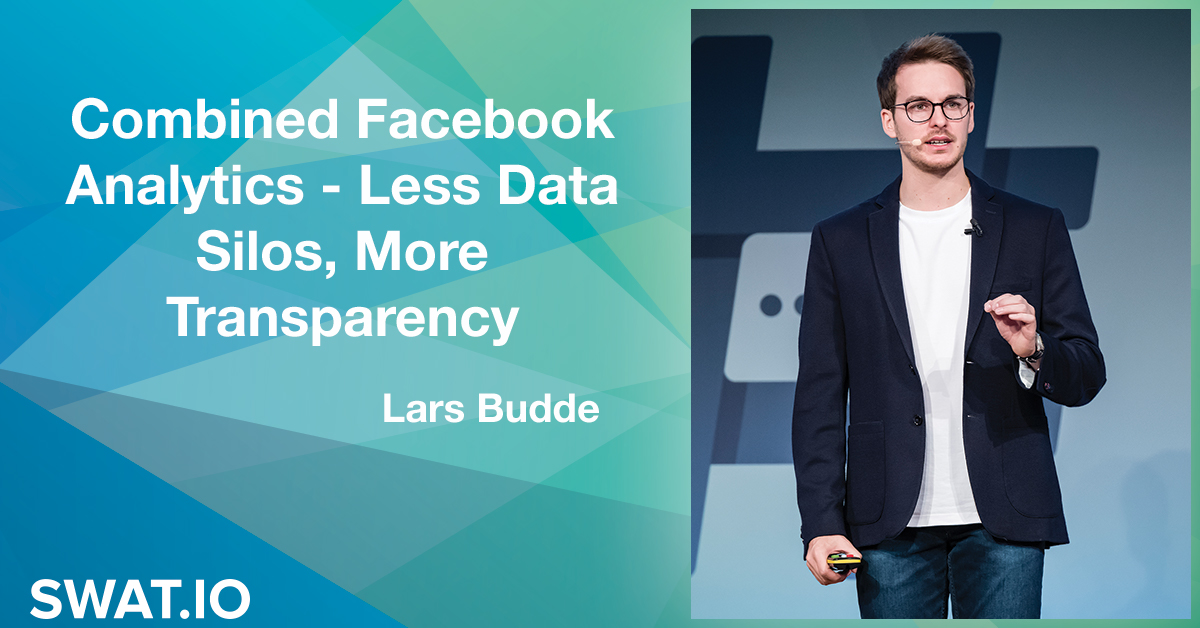 At conferences, one often gets the impression that there are two social media camps: the community and the performance factions. To put it bluntly, some look at content and interactions and others at costs and sales. They could both learn from each other, but they don't. Because as long as their results are measured with different key figures, the approach differs as well.
My hope is that this will change. Offers like Facebook Analytics combine "Likes" and "Sales", "Reactions" and "Revenue" in clear dashboards. They break data silos open and unite key figures. This facilitates measuring of all factors at once to figure out what a "fan" is really worth and how loyal a customer remains who has been won through ads and dissected in the "funnel".
We will have to deal with making everything measurable for a long time to come. All this is just a beginning. But I think 2019 will be an exciting year in this respect – and ultimately it will lead to us working together more closely. Good prospects!
After five years with yeebase media GmbH, the publisher behind t3n.de and t3n magazine, most recently as "Head of Online-Marketing", Lars Budde is now active as an independent consultant. His focus: Facebook advertising in e-commerce.
Social Media Trend #24: Peak Social and Political Social Media Campaigning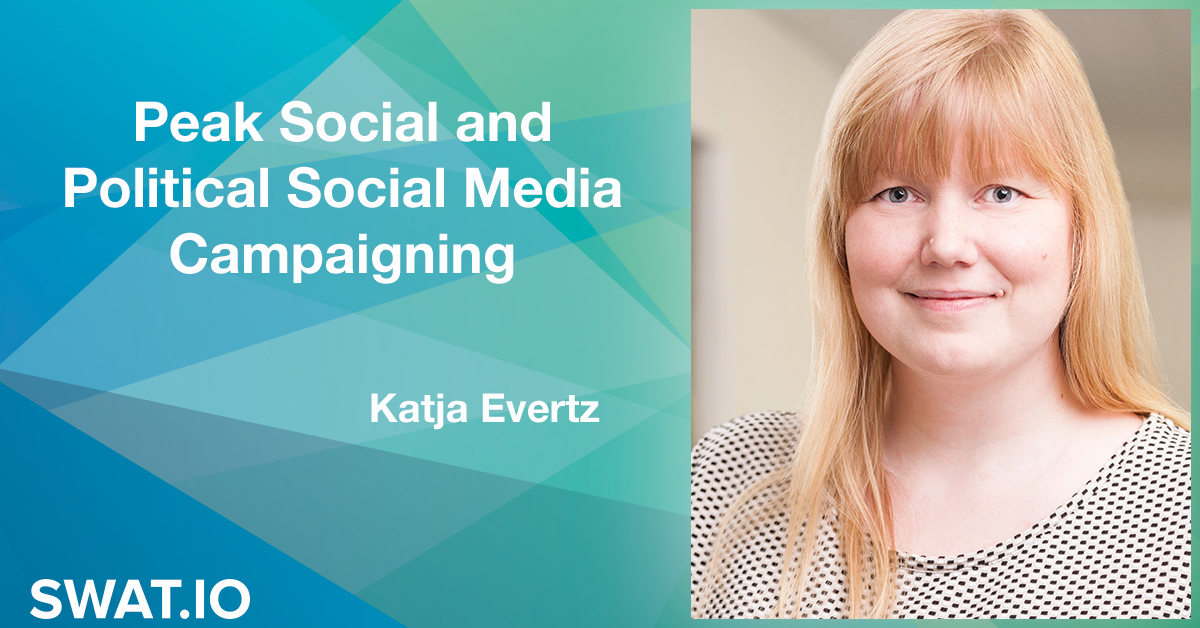 In the last year and a half we have seen more and more clearly how the use of social networks like Facebook is changing: away from feeds and timelines towards closed communities and direct communication, e.g. in groups, forums or via news apps. Social networks have passed their peak as platforms for mass communication.
Platforms that enable their users to exchange information even in small communities will benefit and grow from this. Many-to-many communication will become Few-to-few communication.
Digital communication for companies and brands will also become a much more fragmented and challenging, with the Facebook page no longer being the go to for everyone. Instead, a combination of the following is needed: Listening in order to better understand the different target groups, good content that is individually tailored to the interests and wishes of these target groups, long-term relationships with influencers and opinion leaders in established communities. And above all the dialogue with the users.
The state election campaigns in Hesse and Bavaria in 2018 have once again shown that political decision-making is not exclusively carried out on the Internet, as there was no clear connection between the attention to the parties on the net and the election results. WIth regards to the European elections in May 2019, this means that the loudest on the
internet may not be the most successful party in the end.
At the same time, in the digital election campaign of all parties, there is still much to be done. Parties and politicians are more likely to reach people by showing attitude and making their topics and contents accessible, instead of publishing beautiful pictures of election campaign events and repeating the same campaign slogans over and over again.
Katja Evertz is Digital Strategist at FleishmanHillard in Frankfurt and advises companies and organizations on digital media and Communication. In addition, she blogs all around Social Media Monitoring and Analytics at www.monitoringmatcher.de.
Social Media Trend #25: Globale Attribution and the Exchange of Pixel Data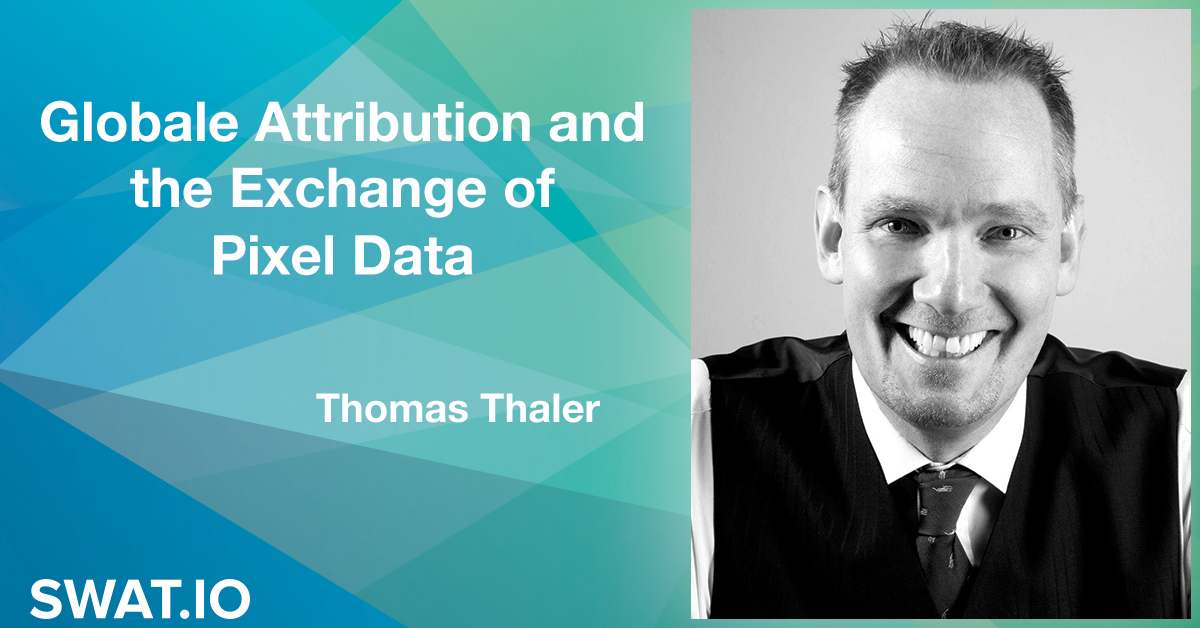 This time I dare to make two technical predictions from the point of view of a performance marketer in the big blue universe – naturally, I'm rooting for them to prove correct. ????
Only just now, Facebook Attribution went live – a tool that measures cross-device conversions via Facebook, Instagram, Audience Network and Messenger. Especially for companies with longer customer journeys and multiple touchpoints, this is a very important step in the right direction. In 2019, a lot of energy will still be invested in the correct allocation of target achievement to the corresponding sales channel – especially across platforms. In other words: the Facebook world combined with Google Adwords, DoubleClick Display, Newsletter, and others.
Even in the age of the GDPR, tracking user actions on websites is unavoidable for successful marketing. In 2019 it will (for the first time) be possible to use target groups generated in the DoubleClick universe directly in the Facebook universe. This results in a kind of net-spanning re-targeting, which will give data protectors grey hair.
Thomas Thaler is a business consultant and is involved in project support for promising new IT business ideas and Facebook Performance Marketing.
Social Media Trend #26: Tied up by the Moment – Stories!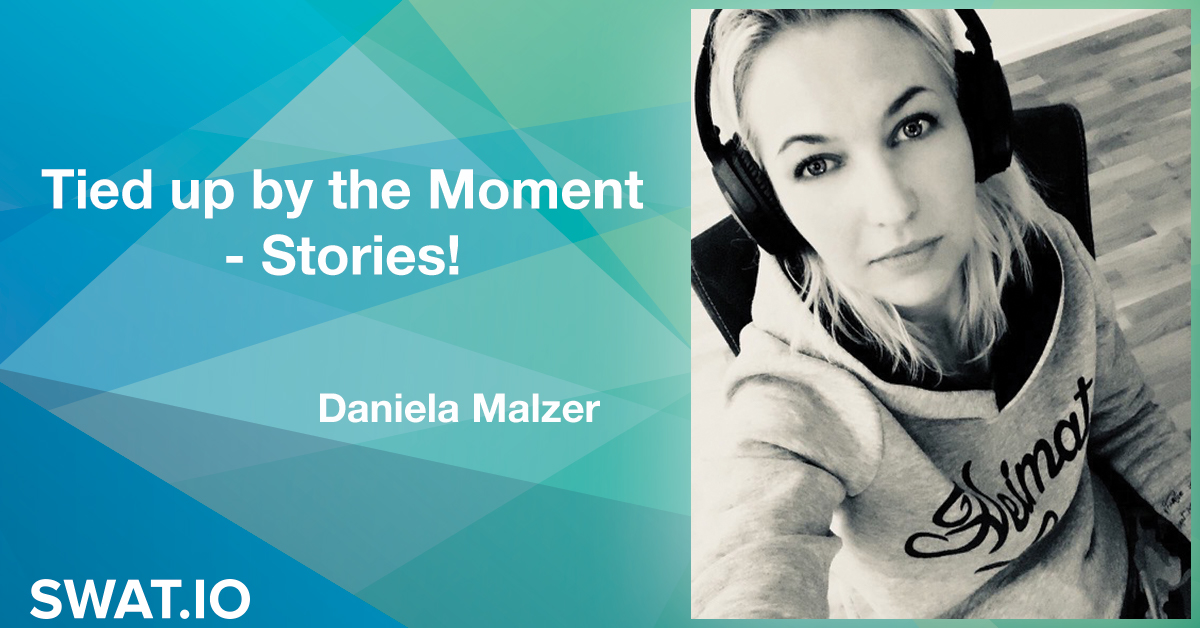 That which already worked in 2018 will become even more intense in 2019 – visual storytelling, aka Stories! A way back into the minds of the users, because not all of our articles are visible in their newsfeed. Grabbing their attention works best with stories. Nobody expects highly professional videos, but the transmission egg in story form. Click and surprise. And there may be even more …
The Stories format is on a path to surpass feeds as the primary way people share things with their friends. – Chris Cox, Facebook's Chief Product Officer
Vertical content, therefore, is the future! Find out how to reach target groups and experiment with what really works. The features constantly grow in numbers and currently there is no limit in sight. In times of "mobile, fast & entertaining" we succeed with stories to "catch" the users at the moment, to captivate them and to whet their appetite for more.
Daniela Malzer, Online Marketer with a heart for Social Media.
Social Media Trend #27: Further Professionalization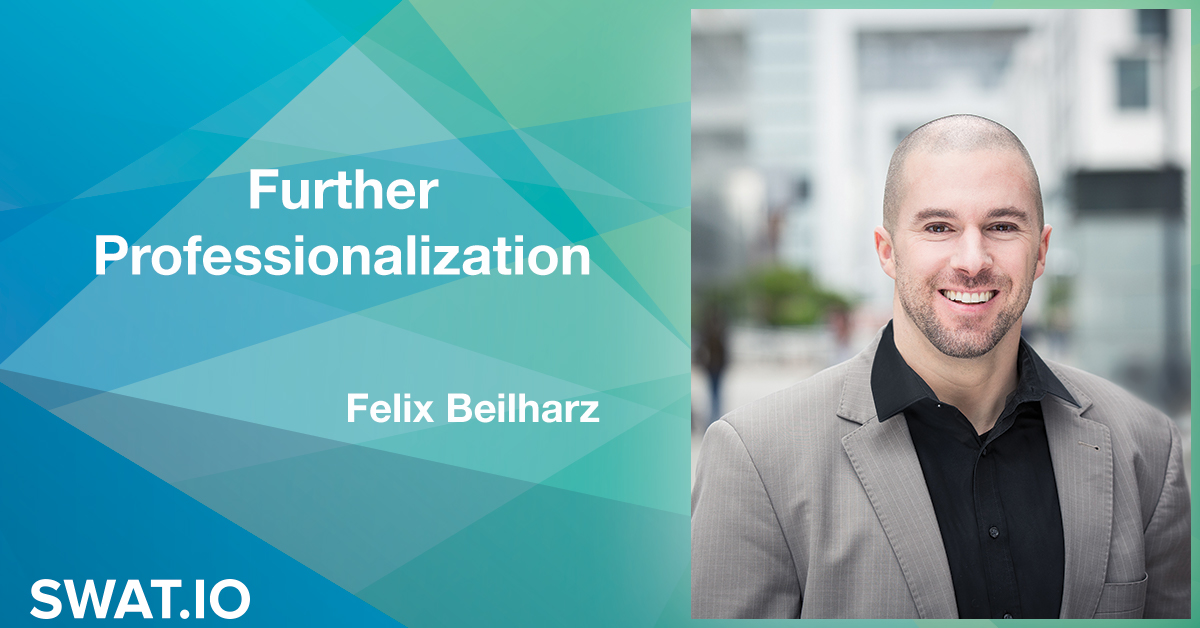 Social media marketing will continue to become more professional. In recent years, it has become increasingly clear that the days of free coverage and haphazard Facebook sweepstakes are over (or quickly coming to an end, anyway). Companies must therefore increasingly rely on paid reach and creative, fancy strategies to achieve a decent reach and impact. This can be seen, for example, in the use of specialized service providers (instead of general social media agencies), better selection of partners in influencer marketing, higher budgets for ads and paid reach as well as higher reporting requirements – "is booked on brand awareness" no longer applies…
Felix Beilharz is one of the leading consultants for online and social media marketing.
Social Media Trend #28: Stories, Messenger Bots and Direct Exchange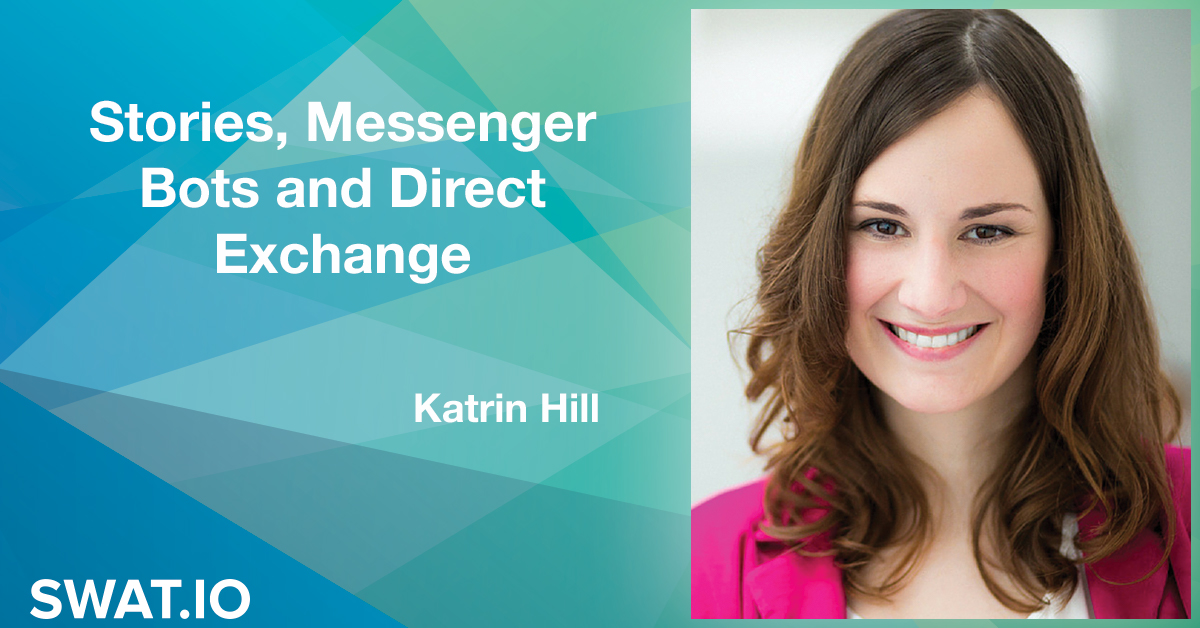 2019 will be the year of stories. Stories are already very popular on Instagram and will soon replace the news feed on Facebook when it comes to consuming content. They work so well because they are more personal, not posed, and simple. This kind of content will work best on social networks. In addition, there is a personal exchange. The average reach of posts is decreasing and therefore direct exchange is becoming more and more important. Those who reward top fans and enter into direct exchanges with fans via messengers, for example with messenger bots, will rock social media in 2019.
Katrin Hill is a passionate Facebook marketing expert.
Social Media Trend #29: Real Dialogue With Customers and Other Stakeholders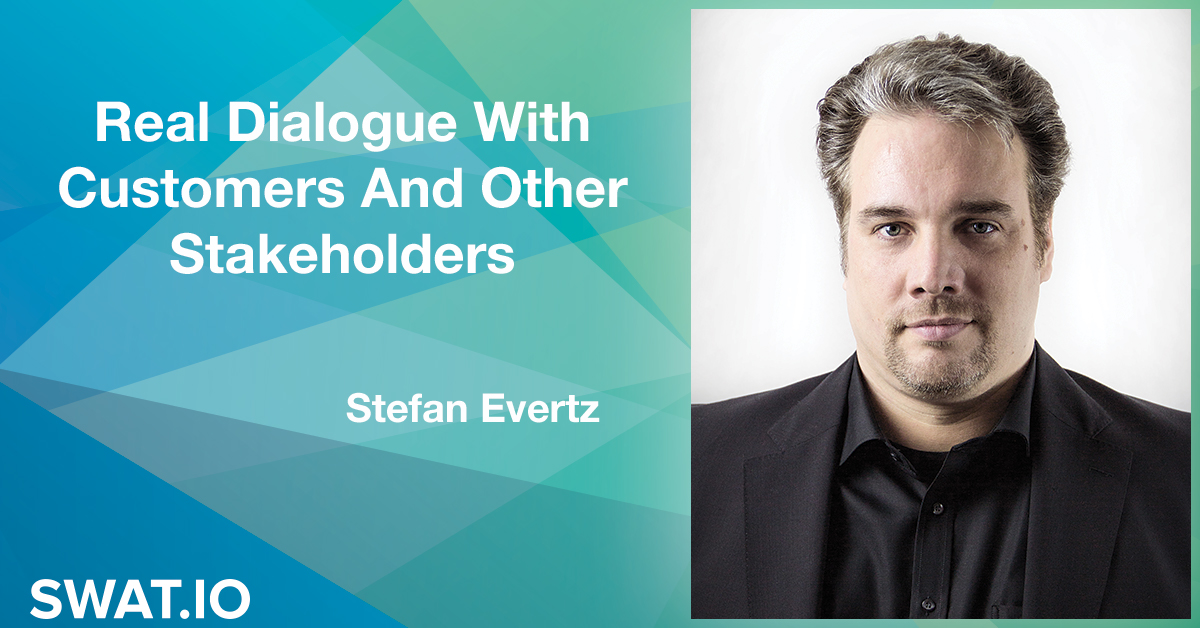 Especially concerning Facebook, the topic of reach is becoming more and more difficult. This is further complicated by their growing reluctance to protect data. Increasingly often, Facebook is no longer a natural part of a digital strategy. And it is becoming more and more important to achieve a real dialogue with customers and other stakeholder groups instead of a 1-to-n communication. Or, as the first thesis in the Cluetrain Manifesto puts it: Markets are conversations.
Stefan Evertz is a consultant for digital communication and tool pilot in Frankfurt. He regularly blogs at hirnrinde.de and MonitoringMatcher. His book "Analyze the Web" was published in November 2017 by Haufe Verlag.
Social Media Trend #30: Podcasting & Connection to the Community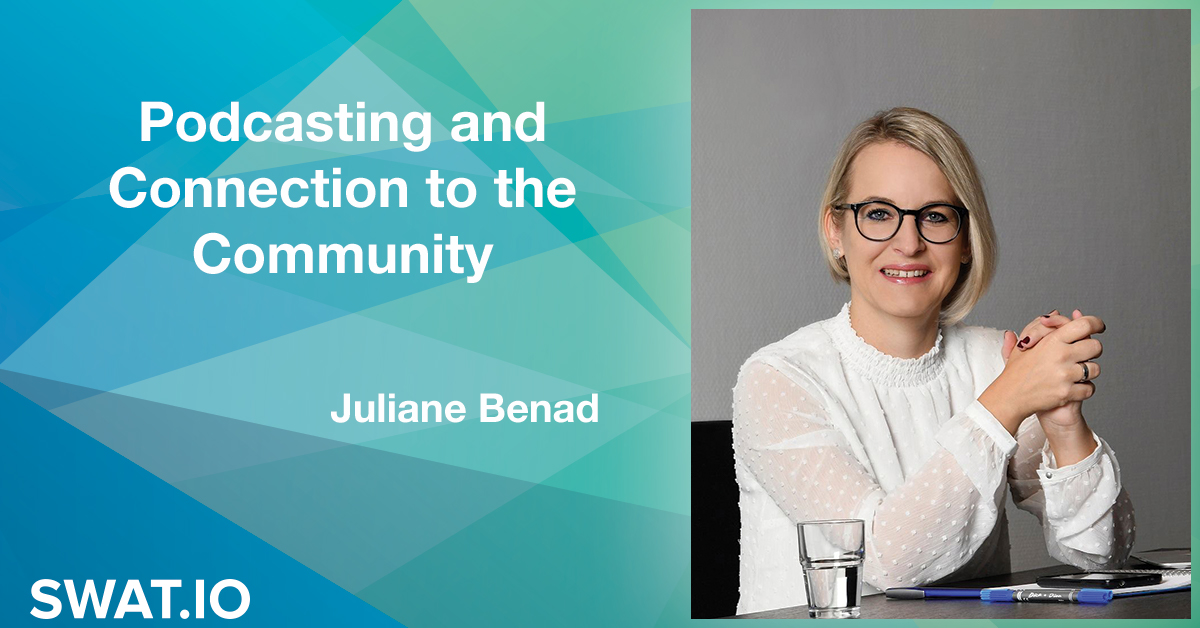 I myself would never have believed that podcasting would be such a significant focus of marketing, I love texts far too much for that. Nevertheless, podcasting can do a lot and provides a lot of visibility. Podcasts will become even more popular in 2019, I'm sure.
I'm the one behind the sidepreneur podcast and it's incredible how many people we reach through the medium. With the transcribed podcast sequence, we also pick up those who prefer to read rather than listen, and it's also helpful for search engine optimization. I think it's important to find your niche for your podcast and publish it regularly. Our listeners love the mix of interviews and solo episodes. I also believe it's extremely important to keep adapting the strategy, to be responsive to the community and to try out new things. It also brings you together with people you would have never dared talking to before.
Juliane Benad – Social-Media-Strategist.
Social Media Trend #31: Direct Messaging & Fast Communication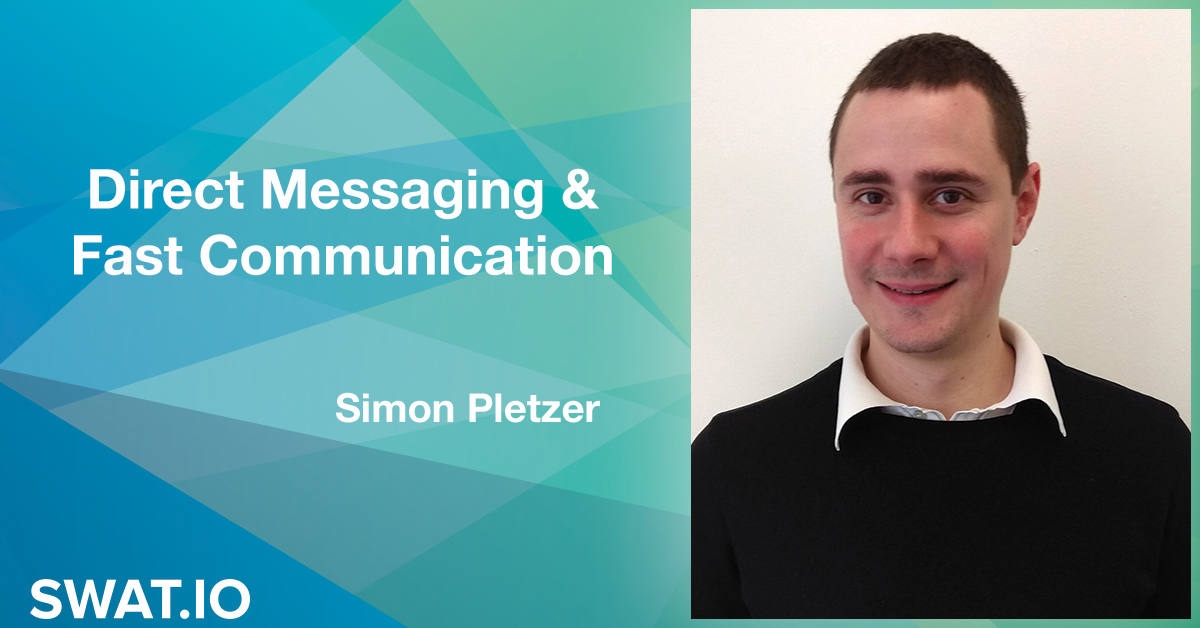 Companies have greatly expanded their presence on social media this year. This is accompanied by new responsibilities and challenges, as consumers are increasingly using social media to ask questions, get help or get rid of frustration, both through direct private messaging and public posts. This trend will continue in 2019.
We are used to fasting response times on social media and this is also expected from companies. Answering inquiries only after days have passed will no longer be an option if you don't want to push away your customers. Instead, it will become even more important to respond quickly and competently. I consider the role of chatbots to be less important than a well-trained customer care team that takes care of all the concerns of the community with tact and sensitivity. I, therefore, assume that Social Media 2019 will play an even more important role in customer support and customer loyalty.
Simon Pletzer, Social Success Manager at Swat.io.
Social Media Trend #32: Specialisation for Industries and Target Groups, Growth and Sales Funnel Design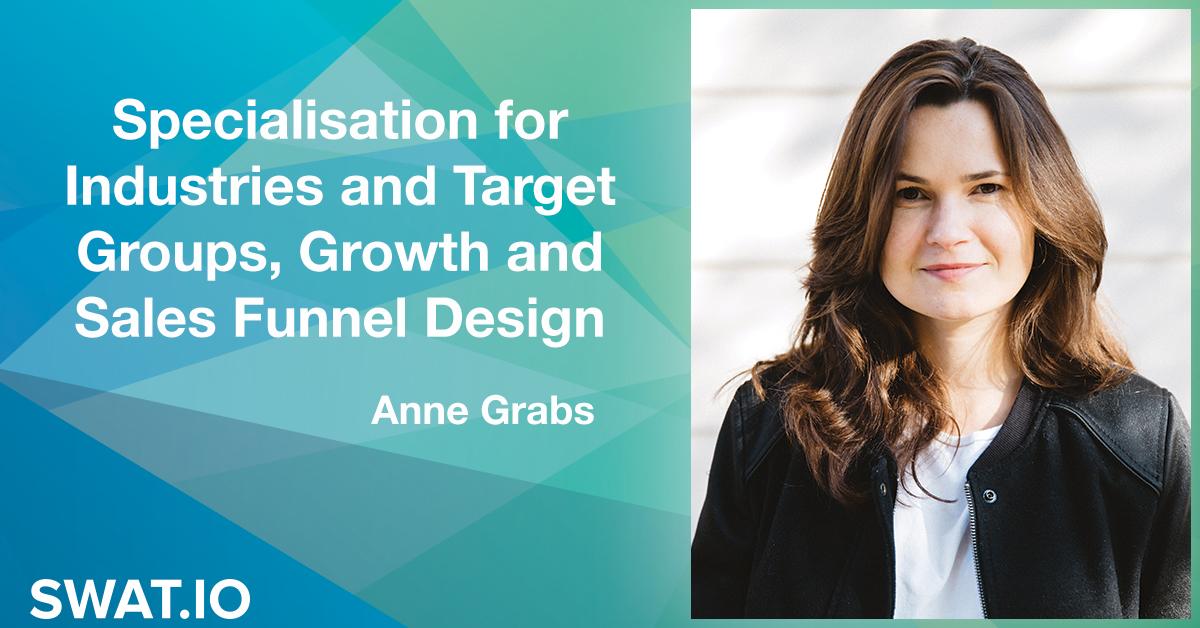 Social media marketing will become even more differentiated in 2019. Not concerning the channels, however –in my opinion, they are set: Instagram First, Facebook Second, Messenger Marketing, Chatbots, Pinterest, Podcast and of course Paid Media. However, it is still unclear for many entrepreneurs, especially medium-sized businesses, how they should use social media marketing to their best advantage. Especially now that organic reach is passé, strategy and mechanisms need to be reviewed and redefined. There will, therefore, be specializations for the individual sectors and target groups. How does successful social media marketing work for a dance school? How do b2b companies have to use social media to win customers? Which channels and methods should restaurant operators use for social media marketing and what do these processes look like? So in 2019, the question is not which channel is the most important, but which social media channels in the sales funnel offer the greatest leverage for growth.
Anne Grabs, freelance social media consultant, strategist and bestselling author of the social media reference book "Follow me!".
Social Media Trend #33: Quality Content, Storyline and Conversions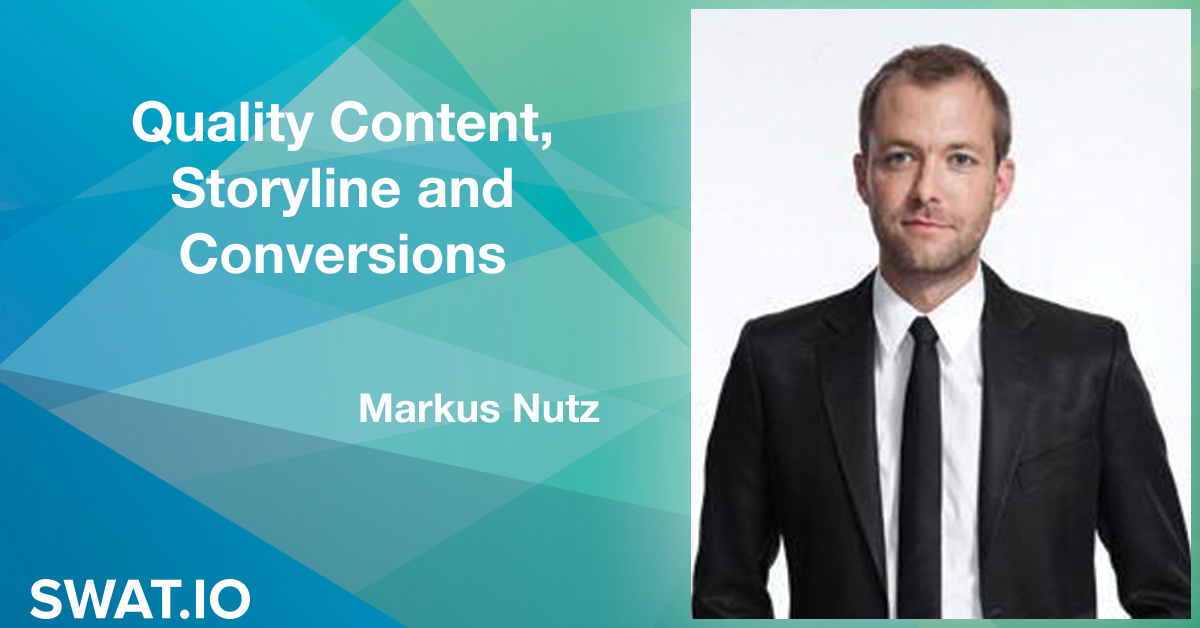 In my opinion, the focus in 2019 will be on social media channels actually having to prove themselves – with conversions. The mere reach becomes a secondary goal. ROAS can be used here as a measuring instrument if all channels, including the website, are networked with each other. In addition, qualitative content must be delivered to the right person at the right time – a stringent storyline is becoming increasingly important.
Markus Nutz, Managing Partner at the digital agency SPiNNWERK.
Social Media Trend #34: Messengers, Date Security and Digital Empathy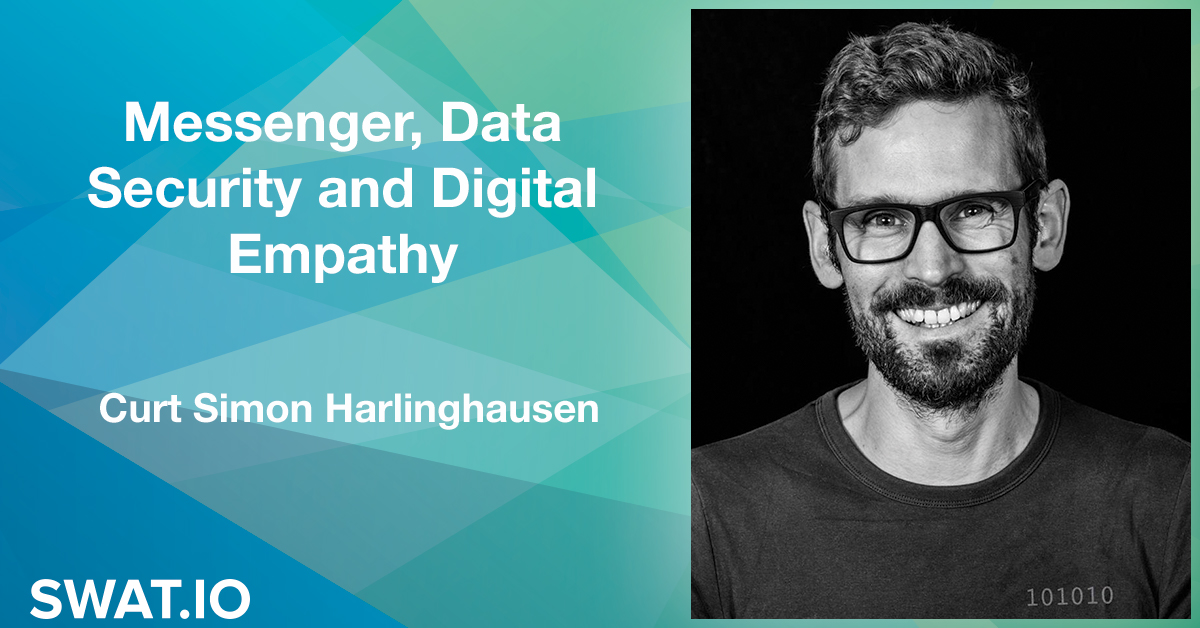 The biggest trend in 2019 in the field of social media will be "messengers". Not only because Facebook is very strongly oriented towards WeChat – due to the growing pressure from shareholders and press pressure from data topics in recent months – but also because Messenger (WhatsApp, Messenger, & Co.) will give users self-determination over conversations and open up a new powerful marketing and monetization channel for operators. At the same time, there is a great danger that the currently perceived privacy will be lost and users will reorient themselves.
The 3 other hot topics determining social media in 2019 are
data security, digital empathy (end-to-end marketing) and digital detox. More and more people are taking a break from a continuous digital public address and looking for specific breaks – both privately and professionally.
Curt Simon Harlinghausen, Global Client Partner at Publicis.Sapient.
Social Media Trend #35: Less Authentic and Less Anonymous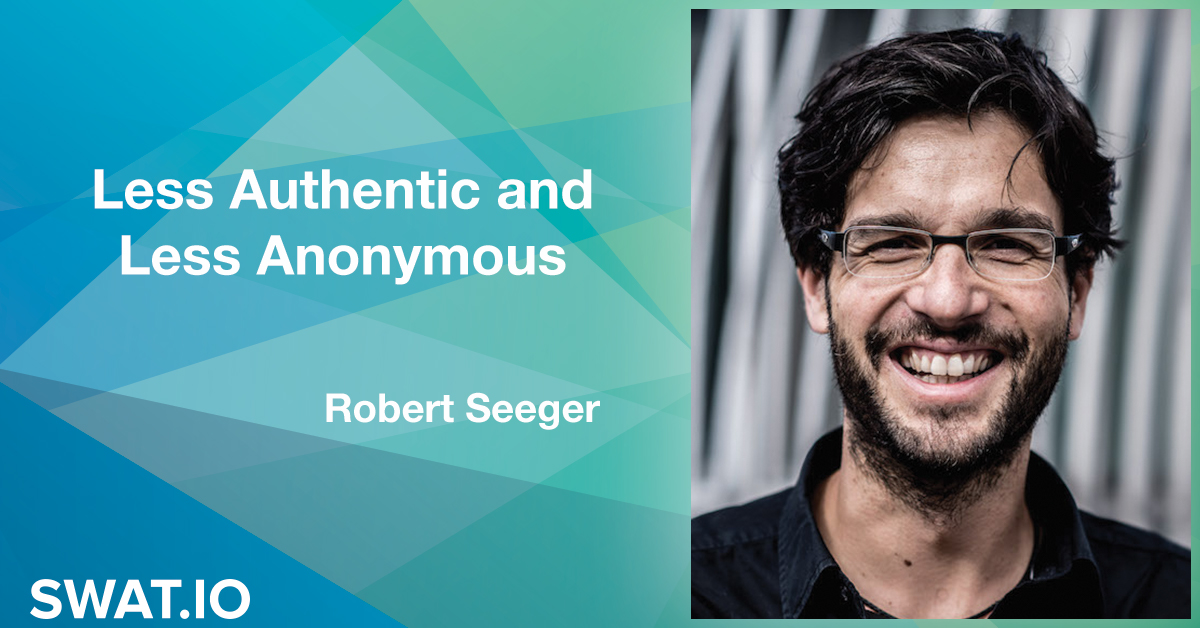 2019 we must finally stop with the unspeakable "authenticity" – For years, social media has been infested by the plague of authenticity: our excuse and justification to litter all feeds with weak and brainless content. Authentic opens the door for Duck-Face-Beach-Waves-Selfie-Promotion-Postings with the tender-melting chocolate in your hand. Away with authenticity, away with professionalism – Robert, Shannon, and Lena will thank you. This is why we should urgently switch to writing social content for concrete persons instead of Personas and the anonymous masses. My mega social media tip for 2019: Write down 10 real people with names before each Instagram Story, who are guaranteed to love your story. If you can't find 10, find other friends or stop using social media. Happy New Year!
Robert Seeger, Speaker, Reviewer and Expert for Bold Communication
Die Social Media Trends 2019 Summarized
35 different expert opinions give a varied outlook on social media marketing in 2019. But despite all the diversity, there are some topics that keep coming up again and again. These include the expectation that the story format in social networks will continue to grow in importance, as will the exchange in small communities and the use of messengers and chatbots.
Businesses have leveraged social media for marketing and community purposes, but 2019 will be the year that brands start using social (specifically Facebook) as it's official customer service and live chat service. Recently, Facebook messenger marketing through chatbots have exploded with over 300,000 brands using a chatbot for customer service reasons. While that's a huge number, that's only 1% of businesses. Look to Facebook chatbots as one of the biggest trends in 2019.
The new year will also bring many challenges for marketing experts in the social media sector, especially the increasing difficulty of achieving reach. How can all this be reduced to a common denominator? Major changes will also be part of the business in 2019, and anyone who wants to be at the forefront should prepare early and implement their New Year's resolutions soon.
Social Media Management has never been easier: plan and publish your content, organize your team and community management, monitor relevant conversations and analyze your activities with a single tool – Request a free Swat.io trial account now!
Efficient Social Media Communications With Swat.io