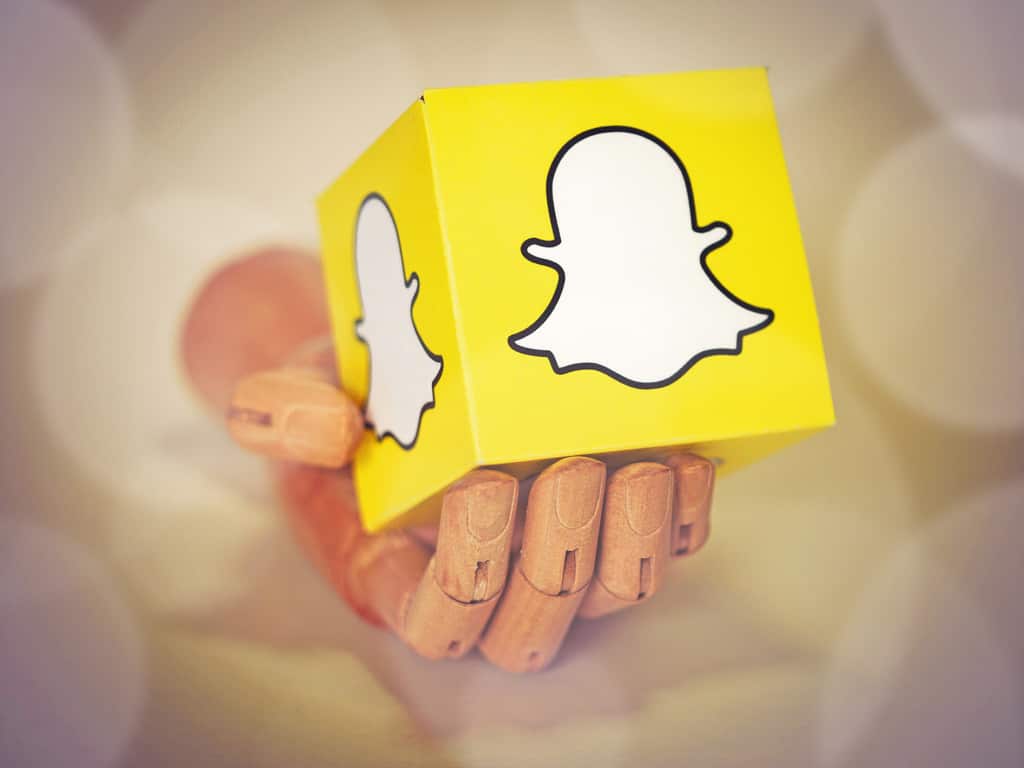 5 Ways Snapchat Transformed Itself in 2016
Snap Inc. may have lost Inc.'s 2016 Company of the Year title to Riot Games, but we still believe that it's among the brands that made the most impact on the world this year. The company went through a rebranding, got into wearables, and launched plenty of features to etch itself in people's minds for a very long time.
In this post, we're taking a look at the 5 aspects that helped Snap Inc. as a company and Snapchat as a social media platform to step out of the crowd in 2016.
Snapchat Became the Fastest-Growing Social Media Platform in the US
As Snapchat users are sending 9,000 Snaps per second, the company has dwarfed both Twitter and Pinterest in terms of growth. Moreover, users watch in excess of 10 billion videos every day. In comparison, Facebook reported that its users watched "only" 8 billion videos on a daily basis in November 2015 .
When it comes to advertising, eMarketer estimates the ad revenues to be slightly south of $1 billion. Compared to the $366.69 million that Snap Inc. registered in ad revenues this year, that is more than double.
"Advertisers are attracted to Snapchat for its broad reach among young millennials and those in Generation Z, which are valuable demographic groups for many businesses," eMarketer principal analyst Cathy Boyle points out. "To engage those often hard-to-reach consumers, Snapchat has expanded its advertising portfolio over the past year to include a wider array of video ads, and more sponsored geofilters and sponsored lenses."
Even though the Discover feature was launched in 2015, it was this year that the company reaped its benefits. The deals Snap Inc. made with NBC, The Wall Street Journal and the NFL, among others, lead to a lot of new video content being shared on this platform.
Spectacles Marked Snap Inc.'s Entry into the Wearable Market
Instead of marketing the Snapchat Spectacles as smart eyewear, the social media company made a brilliant marketing move. Snap positioned its new wearable as a toy, thus lowering the expectations and suggesting that the device is meant for fun. This toy, however, ended up being used for more serious purposes that range from video marketing campaigns to recording surgeries. When teasing a product or a new way of doing anything, 10 seconds of video seem to be more than enough.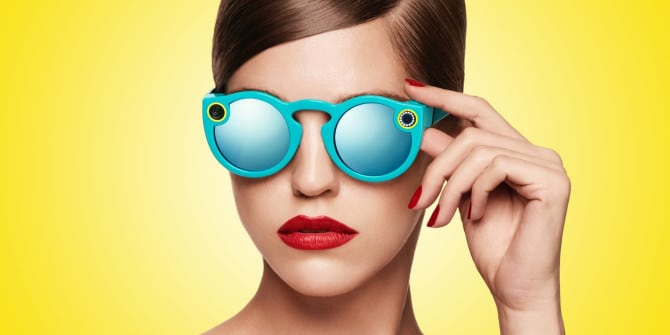 The perceived demand that the company created around this product is amazing. There's a shortage of vending machines, which resulted in Snapchat Spectacles being sold for up to $2,500 on eBay. Whenever one pops into a city, there are photos and videos of endless cues. Following these are videos of people being sad because they couldn't buy one.
It's not often for a social media company to launch a wearable, so this move has definitely helped Snapchat to be perceived as an innovator.
World Lenses Took AR-Powered Visuals Beyond Selfies
Thinking that not only faces, but also surroundings could use some augmented reality-powered decoration, Snapchat launched World Lenses. As its name suggests, this doesn't add an overlay to your face, but rather to your background.
The update initially included only 7 such lenses, but that number would surely grow in the future. Want to give your audience a tour of the office, but want to present everything in a new light? There's no need to spend lots of money on redecorating when it can all be done with augmented reality.
Group Messaging Is Snapchat's Most Important Feature in 2016
Some would argue that Snapchat Spectacles were the company's most notable contribution to the world this year. But if Snap Inc. wanted to make money with this wearable, it wouldn't sell them out of vending machines. Instead, the company focuses on rolling out new Snapchat features regularly. Appealing features can increase the user base and engagement for both individuals and businesses.
Want to interact with up to 16 customers on Snapchat? You can now create groups either when sending a snap or when making a new Chat. From there, starting a 1:1 Chat with someone from the group is simple. All you have to do is tap their name at the bottom of the Group Chat. Much like photos and videos, Group Chats are deleted by default after 24 hours, along with all the included Snaps.
Are you interested in mastering Snapchat? We published a Guide on the psychology of Snapchat Marketing.
The Psychology of Snapchat Marketing
Download our eBook and learn about the psychological principles that keep Snapchat's community going, and how this affects your marketing strategy. To ensure an in-depth and thorough approach, we've also included the interviews of 5 Snapchat experts. Find out why your brand should be on Snapchat, what content works best and which tools to use.
It's the Season for Snapchat Holiday Geofilters
It's a known fact that holidays bring people closer. Snap couldn't have missed this opportunity, so it announced holiday party filters for Snapchat.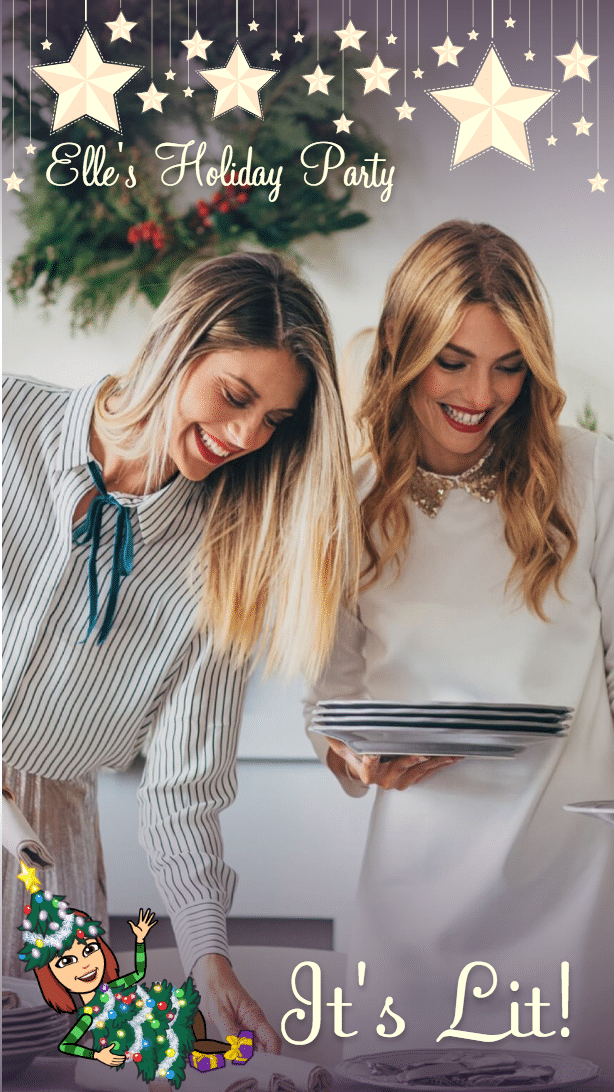 Instead of sending out traditional Christmas card to friends, relatives and business contacts, you can now add yuletide typography and holiday Bitmojis to a Snap.
What's Next for Snapchat?
Snap Inc. filed for an initial public offering (IPO) in mid-November, and is expected to be traded on the stock exchange in the first quarter of 2017. Since the company will be evaluated at $25 to $35 billion (some even say $40 billion), the IPO could help Snap Inc. raise as much as $4 billion. This would be invested in developing the app (and maybe even the Spectacles) even more.
Efficient Social Media Communications With Swat.io
Would you like to know more about what determines individuals and businesses to keep using Snapchat? We've talked at length of how to leverage the psychological principles of Snapchat for marketing in our eBook titled The Psychology of Snapchat Marketing.