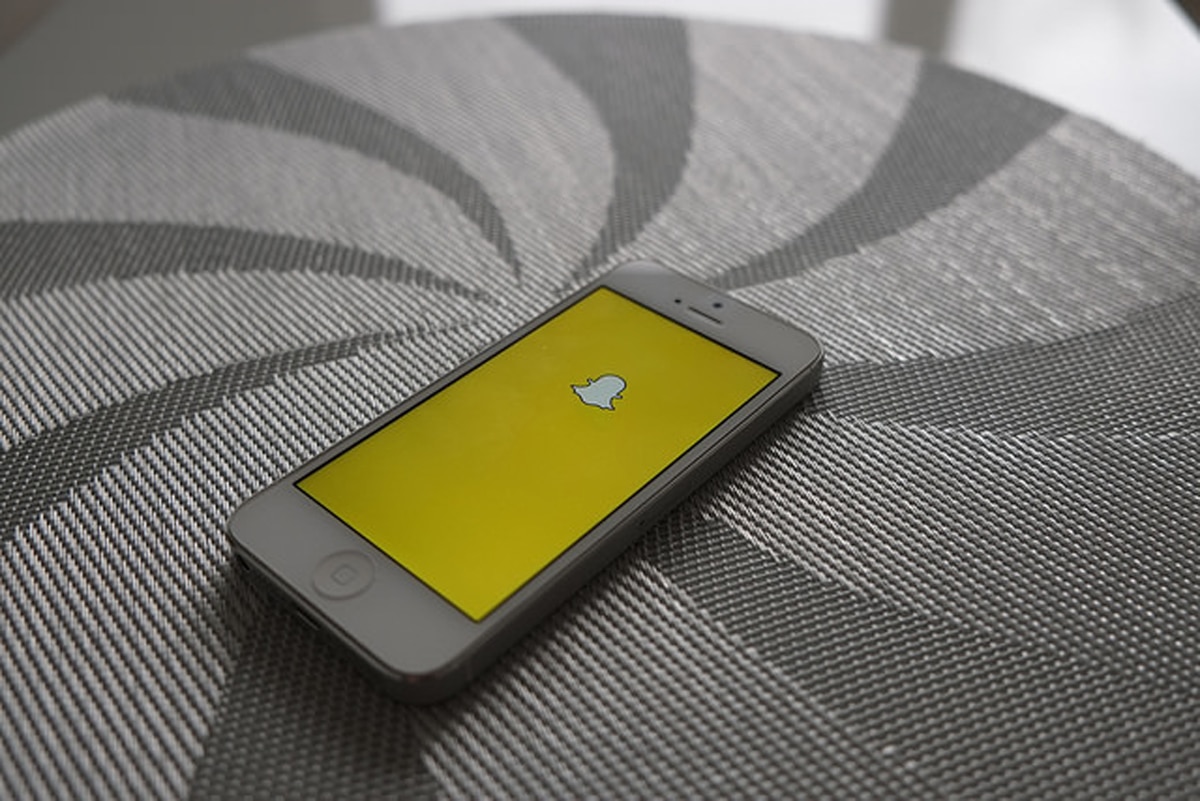 6 Ways to Use Snapchat for Marketing
We're pretty sure you've heard of Snapchat before. It's the new big thing in social media that leaves brands wondering: can it really be used for marketing purposes?
First of all, let's take a look at the magnitude of the Snapchat phenomenon. Snapchat's potential for marketing is best explained by numbers.
18% of US social media users are on Snapchat

There are

110 million daily active users

60% of daily users contribute with content

30% of US millennial users access Snapchat regularly

10 billion daily video views

The average number of photo snaps shared every second on Snapchat: 9,000.

76% of Snapchat users purchase products online
According to TechCrunch, Snapchat estimates that revenues will be between $250 million and $350 million for 2016, and between $500 million and as much as $1 billion for 2017. Otherwise put, what's happening now is just the beginning of a tremendous take-off.
Snapchat's particularities
The overwhelming amount of attention that Snapchat content receives from its users (usually people aged between 13 and 30) is pure gold for marketers. They can now share branded content through the same means as regular users. It's native and it gets attention thanks to its unique main features.
Mobile Video Storytelling
Snapchat allows users to record short videos of maximum 12 seconds to which they can add filters, emojis, stickers, lenses, etc.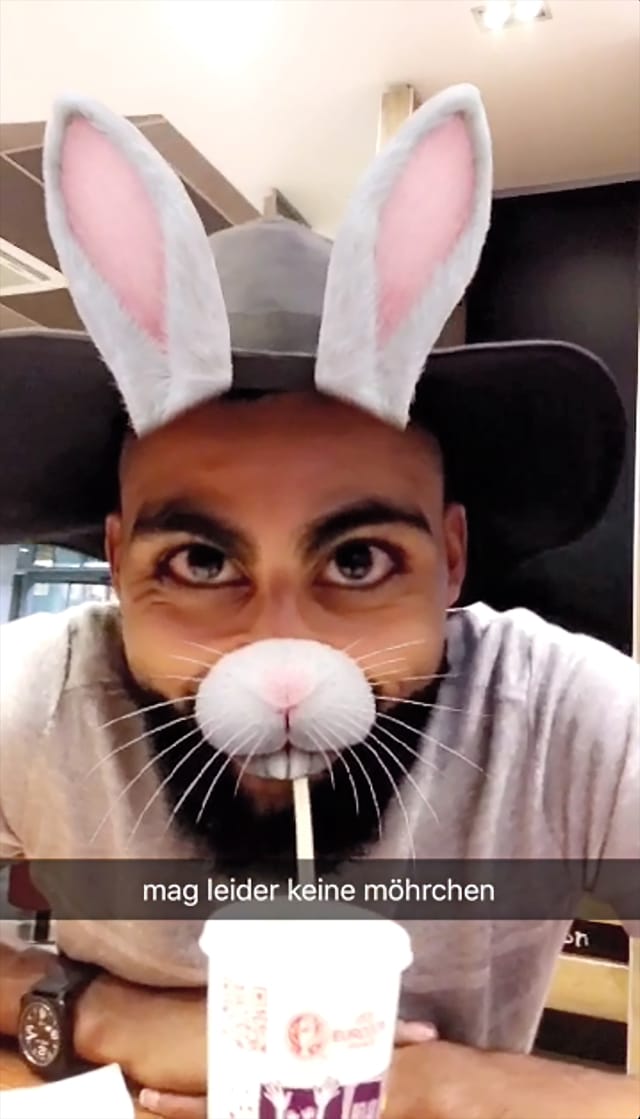 Judith Denkmayr, corporate development manager at Vice Austria, has recently launched a Snapchat campaign for McDonald's and she explains that the "My story" feature is incredibly interesting for brands because it can position them as unique: "most videos are ugly, funny, edgy which at the same time makes them authentic and very different from the glossy brand content you see on Instagram."
The Psychology of Snapchat Marketing
Download our eBook and learn about the psychological principles that keep Snapchat's community going, and how this affects your marketing strategy. To ensure an in-depth and thorough approach, we've also included the interviews of 5 Snapchat experts. Find out why your brand should be on Snapchat, what content works best and which tools to use.
These videos go under the "My stories" section but users can also choose to publish their snaps on a different section/ channel if these fit to the topics discussed there. Judith gives a relevant example here: "I could publish my snaps regarding the Austrian presidential election in a separate channel, so they felt like live stories on election day."
The "Ephemeral" aspect of Snapchat is what makes it so special
The stories published in the story feature are only available for 24 hours. Then they are gone. When you post privately, you can watch the snap 1 time. Then it's gone. You can repeat snaps 2 times a day. If you want a 3rd snap, you have to pay 90 cents.
Judith Denkmayr: "The ephemeral aspect brings a huge advantage. It's what triggers funny and edgy content. That's also why calls-to-action work quite well. There's no time to say "maybe later". You have to do it now or it's too late. That's how we gained a lot of user generated content with the McDonald's campaign. Users just answered spontaneously."
While some may believe that there's the great downside of not being able to pre-produce any content, others see this as exactly what makes the channel unique and what helps create a feeling of intimacy with Snapchat users.
The Discover section
Discover includes channels from top publishers that are refreshed every day. Brands can also be advertising partners in the Discover section. Although Snapchat is not yet very good at providing metrics and data on the content pieces, it's worth it if brands are willing to do some experiments. For example, Cosmopolitan's Snapchat Discover channel generated, on average, 19 million views per month, Poynter reports. Cosmopolitan.com generates 20 million unique visitors per month, according to its website. BuzzFeed CEO Jonah Peretti has said views from Snapchat make up 21 percent of his company's total traffic.
Another option for brands would be to partner with companies in the discover section (CNN, National Geographic, Vice, etc) for advertising purposes. They could put videos and ads in the content generated by these companies. For more info, check out Snapchat's ads policy.
In March 2016, Snapchat introduced "Auto-Advance Stories." Those auto-advancing stories changed the way users watch stories in the app in a big way; users used to pick which stories to watch by hand – now they can watch all of them, one after another, in a single ongoing stream.
6 Ideas on How to Use Snapchat for Marketing
For all those who are not yet convinced that Snapchat has got marketing potential, here are a few ideas on how to use it for marketing purposes.
Get live to gain more followers
One of the most powerful ways to gain new followers is through Snapchat's Live feature. Brands can use it for product launches or other creative and one-of-a-kind events. For example, the NBA has used Snapchat on many occasions including at the Draft, All-Star Game and Finals. At the 2014 All-Star Game, NBA fans were able to watch (on Snapchat) videos from L.A. Clippers star Chris Paul, and up-close snaps of the Slam Dunk Contest. During the 2014 Finals, the NBA posted a backstage video clip of Boston Celtics legend Bill Russell with San Antonio Spurs star Kawhi Leonard.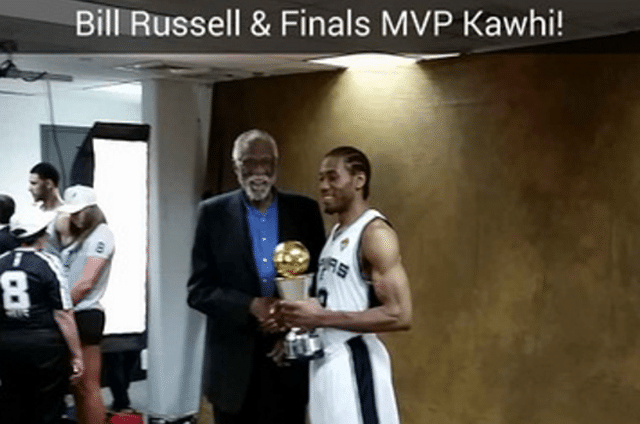 Use teasers to build anticipation
Teasers are a great way to take the audience behind the curtains and give them a glimpse of what's going on while also building on a feeling of anticipation. Since people usually love devouring this type of content, they will then connect with the brand on a personal level. Teasing can also create a buzz around new products and new ideas, and can be a great way to get customers excited before a launch. For example, brands can choose to showcase a new product gradually by showing a blurred image at first and then making it clearer and clearer as minutes go by. That's one great marketing idea!
Turn influencers into allies
Many brands out there leverage the power of influencers to expand the reach of their products and services. Besides BuzzFeed, Snapchat's other brand followers include CNN, Food Network, MTV, People, Mashable, Daily Mail and others. Small and medium-sized businesses can discover users with big followings in their industry and collaborate with them to promote their products and target their potential audience in a more organic way.
Boost loyalty levels with private content
Snapchat is great if you want to provide unique and surprising content to your audience that they don't find on other platforms. Take for example fashion brand Michael Kors. The brand worked with Snapchat's "Stories" feature to launch Fashion Week-specific content – runway pictures, backstage shots and front-row pictures.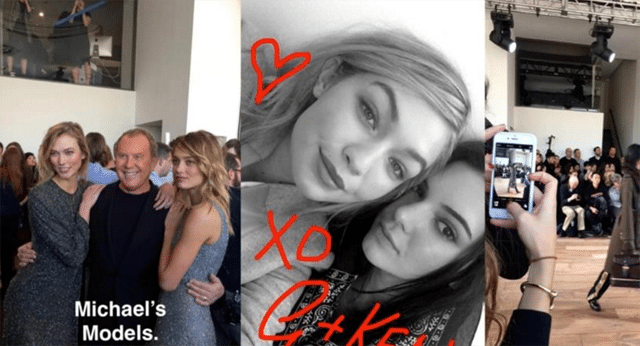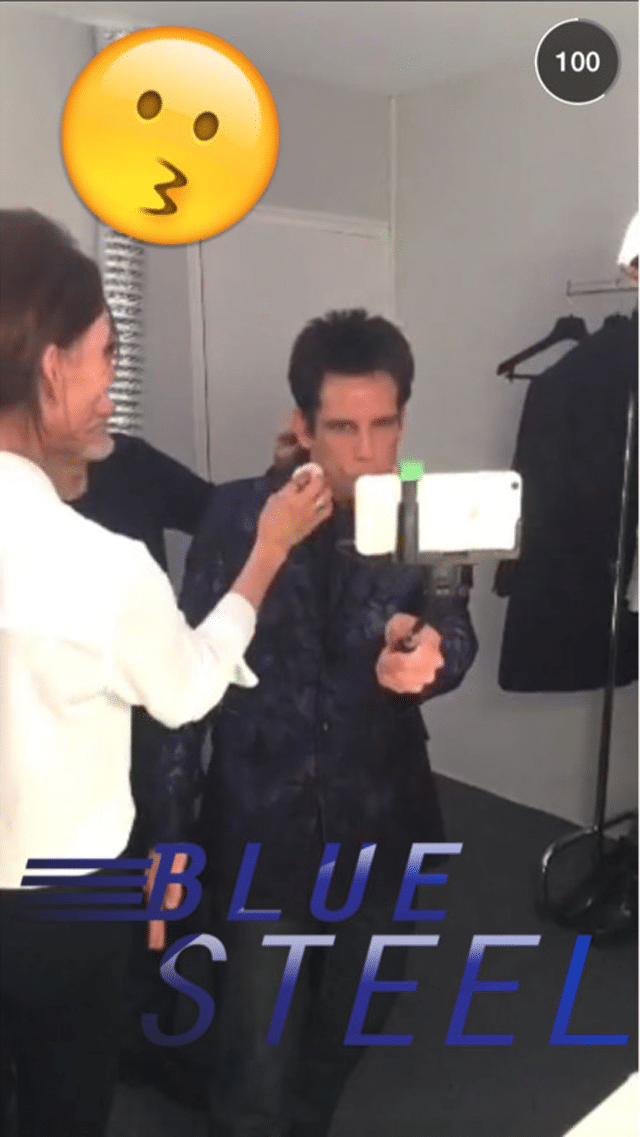 During a Valentino show for Fashion Week in Paris, actors Ben Stiller and Owen Wilson reprised their Zoolander roles as Derek Zoolander and Hansel for a runway walk-off. Check out their "Blue Steel" geofilter.
Use storytelling to give people a glimpse of what's happening behind the curtain
You can use Snapchat stories to show how your brand differentiates itself. Providing behind-the-scenes content, taking your audience on tours of offices and showing them how a typical Friday afternoon looks, helps create and engage a strong following.
Take for example fashion brand and startup Everlane. They use Snapchat stories to educate customers while producing captivating content that makes customers feel part of their entire production process.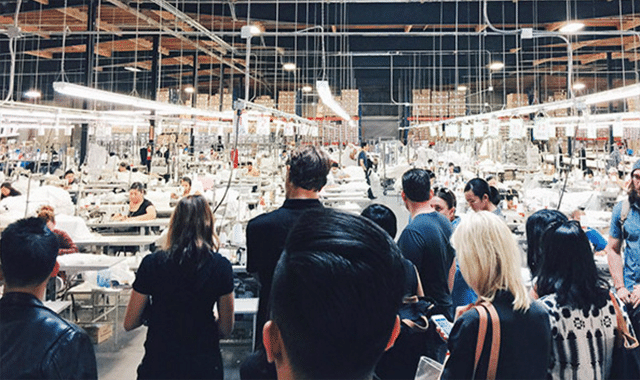 Make customers love you by organising contests and offering discounts and promotions
One way of doing this is by sending snaps of offers that the audience can then screenshot and use in store or online.
Brands can also leverage storytelling to organise competitions and offer rewards. Take for example GrubHub. The screenshots below are from a story they released where followers could send back a Snapchat of a "food doodle" for a chance to win a prize. (watch the whole story here.)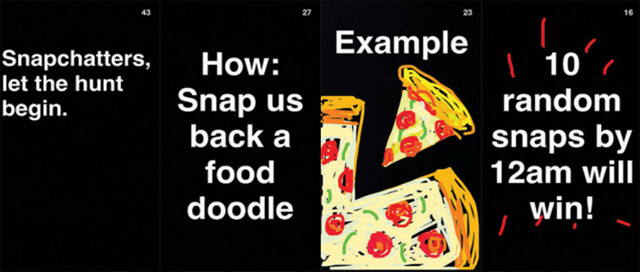 Still not convinced?
Take a look at 3 brands that were highly creative in using Snapchat
Audi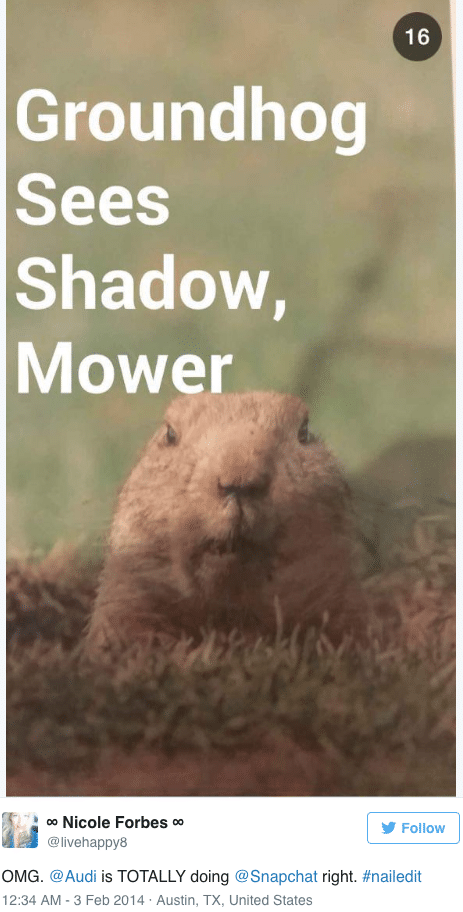 During Superbowl XLVIII, Audi partnered with The Onion to Snapchat the Superbowl Live in an attempt to raise awareness among Millennials. Huge and Onion Labs, the in-house creative services division of The Onion, created funny photos and captions with typical behaviour that people – or their pets – may exhibit during the game. As a result, Audi's Snapchat following grew by more than 5,500 over the course of the game.
Taco Bell
The brand launched its Spicy Chicken Cool Ranch Doritos Locos Tacos with a Snapchat Story—a six-minute mini-movie that included a scene on the red carpet of the MTV Movie Awards and was filmed and posted in less than 24 hours. Scenes were still being shot as the first scenes were being posted.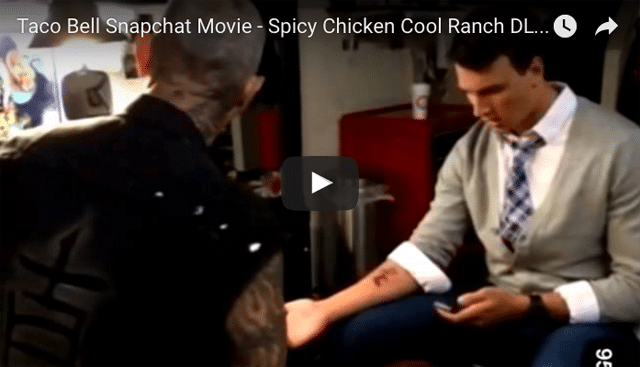 General Electric
They use Snapchat to share their emoji science findings by answering users' questions and explaining scientific concepts in a brief and fun manner. "Just add 'generalelectric' on Snapchat, send us an emoji, and we'll send you some science," they wrote on their Tumblr.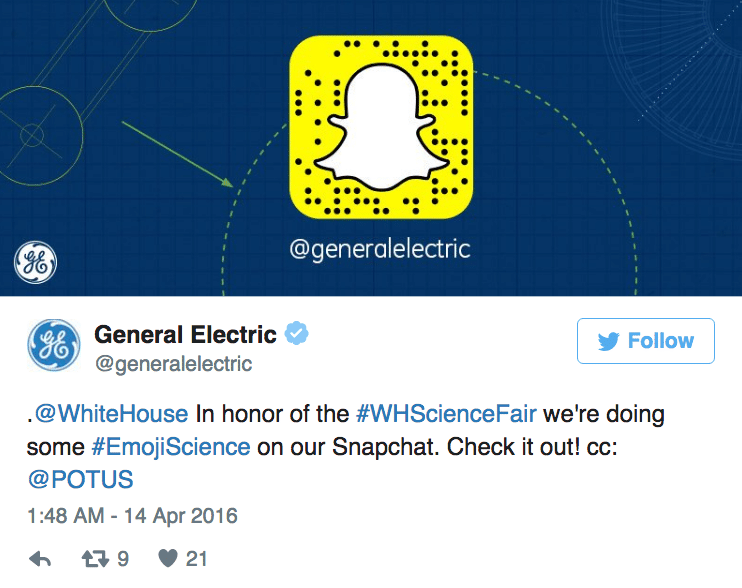 Potential Snapchat problems
Although Snapchat's Discover platform provides a way for brands to share video content, the latter lies outside of the normal stream of user-created content, making it nearly invisible to users. A study issued by Digital Context Next has found that users were not able to always realise that the content they were browsing on Snapchat Discover came from a third-party brand or publisher. Some reasons for the confusion included a busy Discover page that includes 20 publishers, the native nature of Discover content and the strength of the Snapchat brand. Differently put, while users browse a brand's content on Discover, Snapchat is top-of-mind, leaving publishers second.
One other potential downside for marketers is that Snapchat doesn't collect the wealth of user data that Facebook does, so it can't advertise as effectively as Facebook. Given that marketers rely on user data to target their audience, deleting content might prove poisonous.
Bottom line, it all comes down to your audience. Are millennials your primary customers? Then Snapchat should be on your to-do list.
One other aspect that you should think about is: are you a trendsetter? If the answer is yes, then you should be on all talked about and trendy social media channels and Snapchat is the trendiest one around…at least for now.
Efficient Social Media Communications With Swat.io