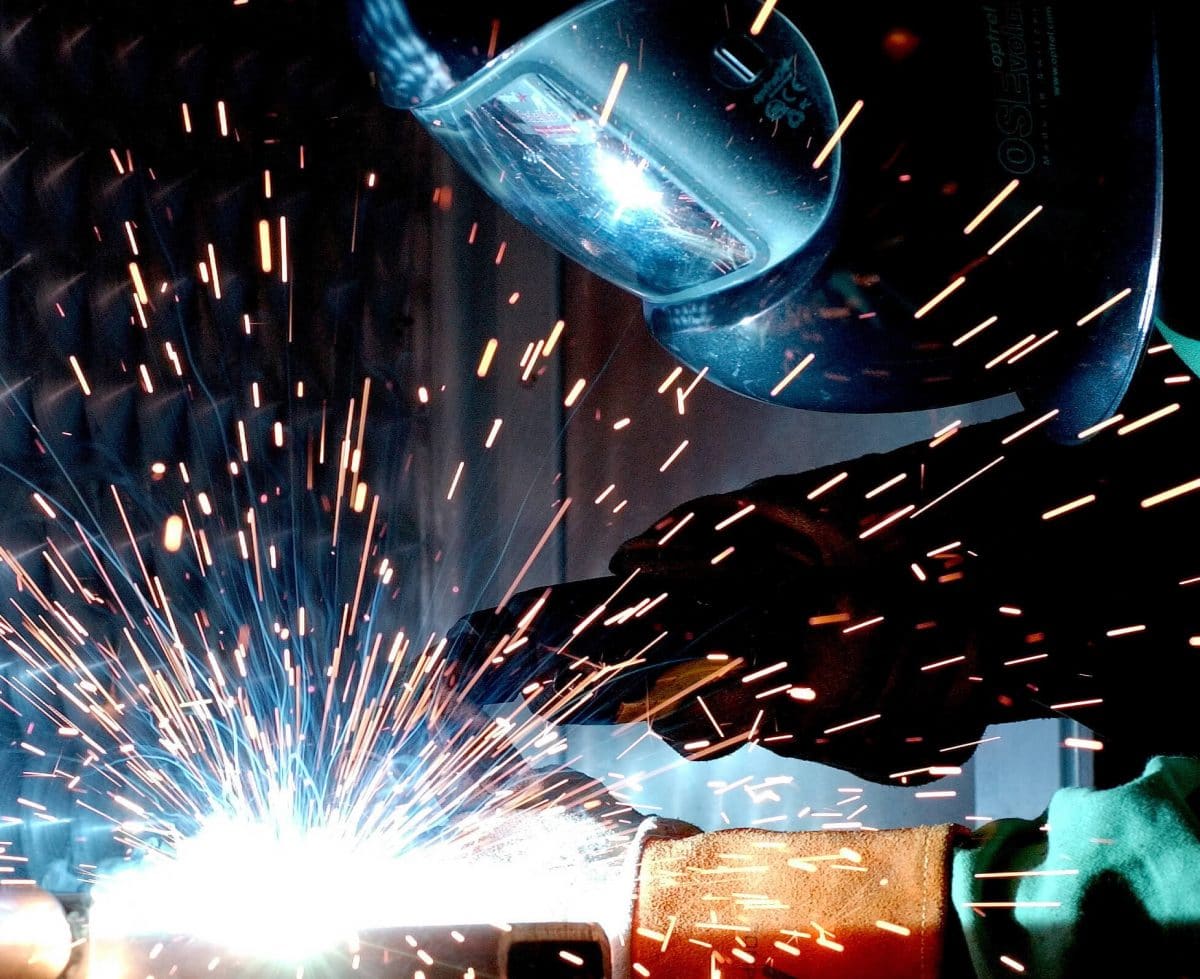 Feature Update January 2018 – Instagram Publishing & Other Composer Goodies
We're only some 5 weeks into 2018, yet our development team has been constantly on fire, shipping stuff from left to right! And while impatience to let you all in on our recent feature updates was growing with each email tagged "feature alarm", I just *had* to wait for one more big thing to happen – which it kind of did last week. 😉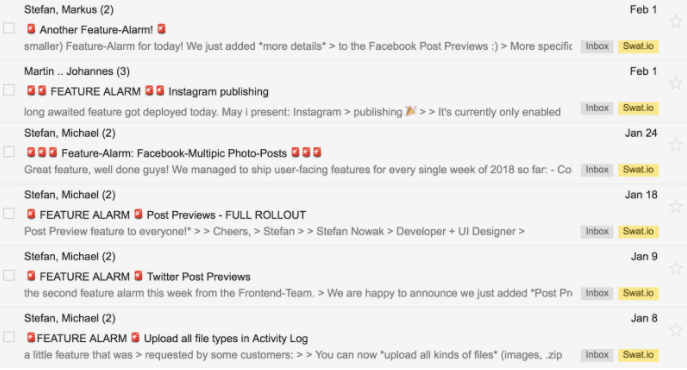 Btw, we've decided to do these feature updates more regularly – here on the blog, as well as on the newsletter. Please let us know how you like the format!
Plan and publish Instagram posts with Swat.io!
By now, every living soul in social media marketing has probably heard the big news – Instagram finally (FINALLY!) opened their API to allow businesses to schedule and publish photos through 3rd party tools (here's the technical documentation, if you're into that kinda thing). I checked our logs: we've added Instagram support to the Swat.io ticket inbox in early 2014. Ever since Instagram publishing easily was your no. 1 requested feature, hands down. So I guess last week's news was a reason for everyone to party!
We have a more detailed article on our help center about activating Instagram publishing for your channel, so I'll keep it short here. With this update all Swat.io users can schedule photos on Instagram or just "post now" as you'd expect. There are still some limitations on the API side: no support for video or carousels, location or branded content, maximum size of 8 Mbyte for images as well as certain criteria regarding aspect ratio. But other than that, it just works! Special thanks to Martin, Stefan and Markus who implemented this in record-breaking pace!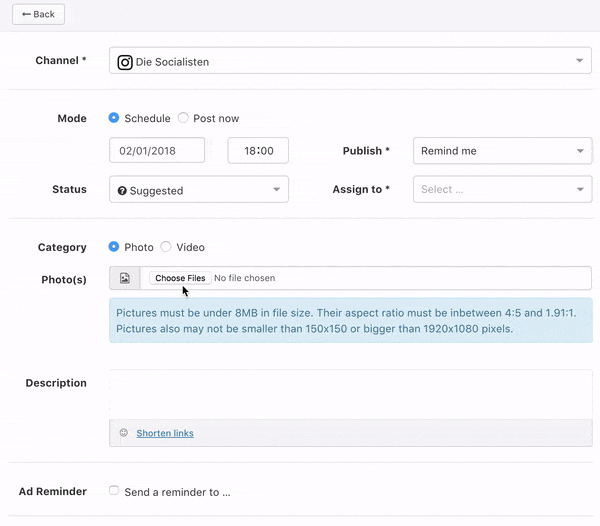 2. Post Preview for Facebook, Twitter & Instagram
Another big update and another one many of you have been waiting for! The Swat.io composer is now displaying previews for many post types & platforms! The previews are updated in real-time and give you a good feeling of the actual look of your post when published. Post preview is available for Facebook, Twitter, and Instagram and we're supporting many post formats such as picture-, link- and Multi-Picture-Posts. We couldn't be happier with this feature, which btw. was mostly built by our latest hire Alex – well done!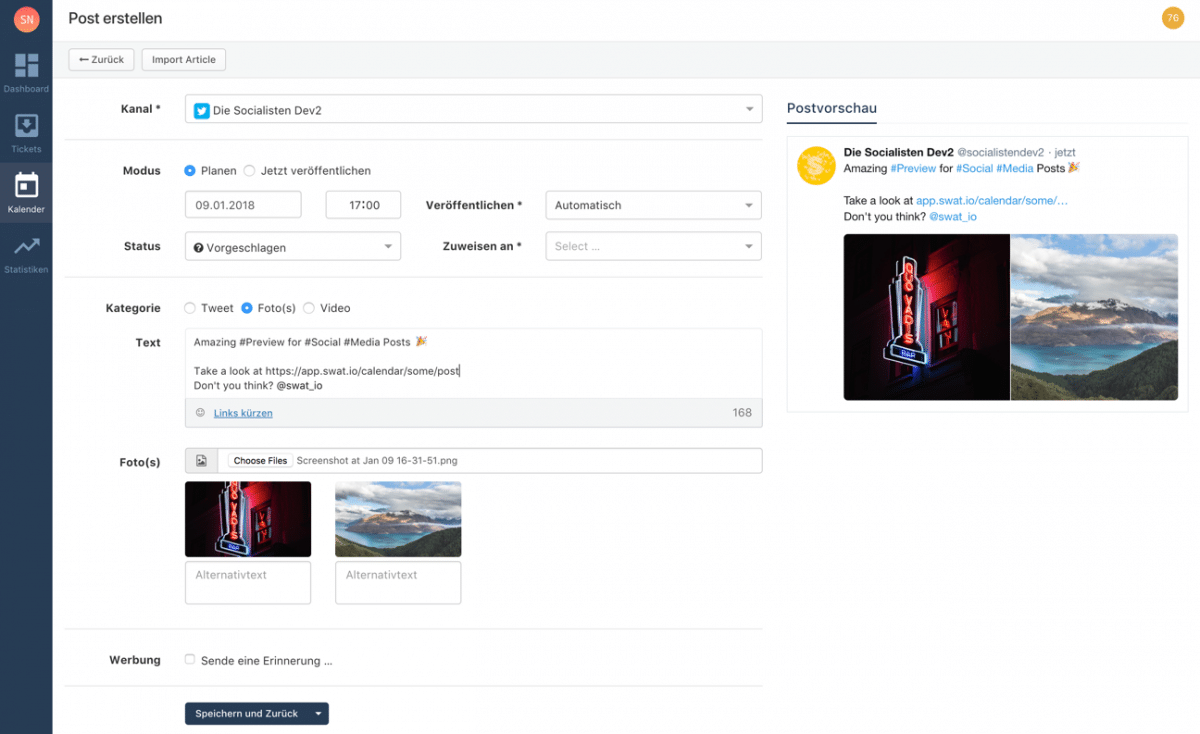 Hint: we'll continue to extend post preview to more platforms and content types – if you want to see a specific type of preview, let us know!
3. Facebook Multi-Picture-Posts
Still with me? 🙂 By now you've probably noticed that the Swat.io composer was our main focus in January. When Facebook announced that API-support for posts containing multiple pictures (not to be confused with albums, which Swat.io has been supporting for years) in December, we made it a top priority to add this to Swat.io! If you've been publishing Multi-Pic-Posts to Twitter, the feature is pretty straightforward: create a post and click the "Choose Files" button repeatedly (up to 10 times)!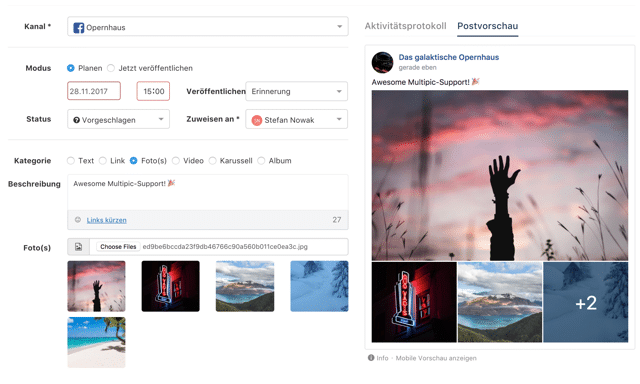 Hint: you probably already knew, but by pressing the CMD- or CTRL-key you can select multiple files at once! 🙂
4. But there was even more!
While these were our biggest wins of January, there was plenty of more stuff going on! Here's a list of more user-facing features we've recently deployed for your convenience:
Edit Link Previews for URLs not published yet: Yeah, we all know: the life of a social media manager has not exactly become easier since Facebook limited the capability to edit link previews to your own domain yet. Learn how to edit link previews by using domain verification to do just that. To make things a little bit easier, you can now edit link previews for pages/articles on your website, even if they have *not been published yet* This comes in handy for publishers who regularly schedule posts ahead.
Condensed ticket view: we constantly try to make tickets with hundreds or even thousands of comments better manageable for you. This month, we've improved the display of collapsed comments – we now collapse "read" comments even if there's just one of them – this saves space and makes the ticket easier to read.
Real-time updates for ticket view: when looking at a ticket, new incoming comments are now reported in real-time. If such a ticket is (accidentally) archived, you are warned and have the option to update the ticket view.
That's about it for January!
Of course, there was tons of more stuff going on under the hood, but regarding user-facing features, that's about it! We hope you like the stuff we've been up to in January – please let us know what you think! I'll report back next month, with another bag of goodies 🙂 Stay tuned!
Efficient Social Media Communications With Swat.io