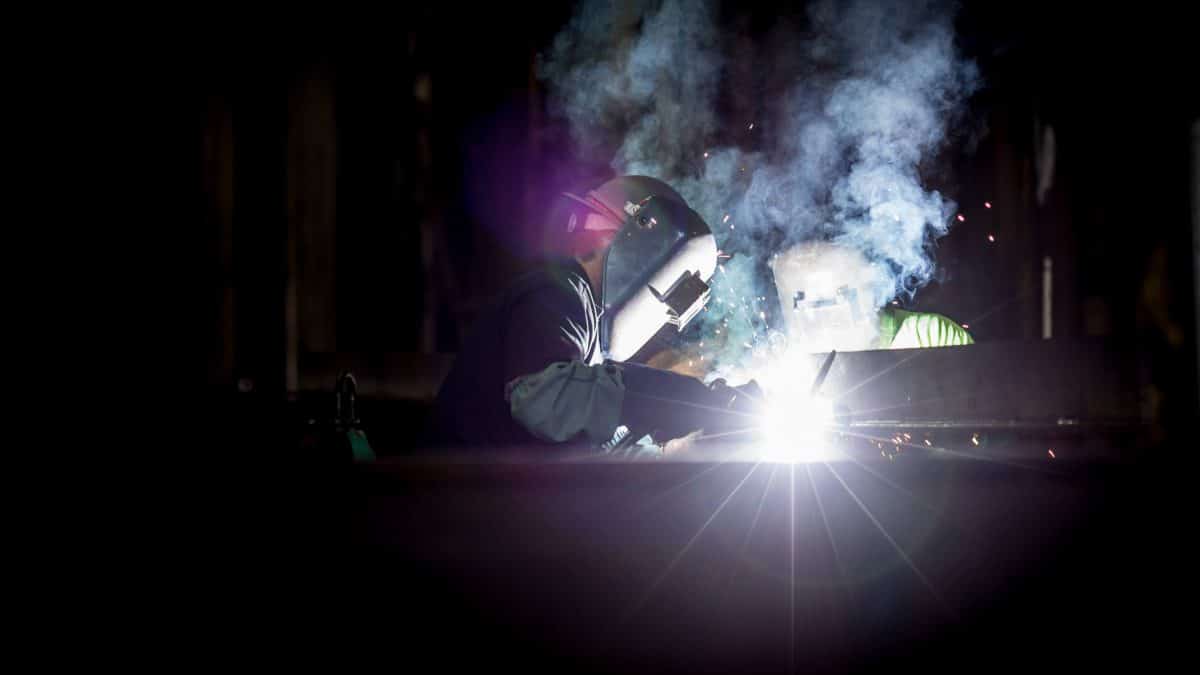 Feature Update July 2018 – Facebook @-Tagging Is Back, Facebook Video Previews in Composer and More
We are celebrating here at Swat.io! The reason: Swat.io has successfully passed the app reviews of Facebook and Instagram, which is compulsory for third party tools such as ours. What does that mean? Swat.io will retain full usage rights of the respective APIs of these platforms. The review checks how our app is using your data. Since we treat your data and the data of your customers very carefully, and see it as part of our corporate responsibility to protect the data supplied to us, we have of course passed the review positively.
Swat.io users can therefore rejoice with us and relax: our app will keep all its features going forward!
What else has been happening at Swat.io in July: Walking through the developer's room as a content manager feels like stepping into the halls of Hogwarts as a muggle for the first time. Black magic is happening on 5 screens, 10 tabs with numbers, letter and symbols are opened. Their mouse is their magic wand and their spells are written in code. The end result for me is just as magical as the development process itself.
Let our developers enchant you with the following news and additions this month:
Implementation of the new Twitter Enterprise API
Facebook @-tagging is back
Facebook targeting options have been adjusted
Rating of user comments on your posts in the post statistics
Facebook video preview in the composer
Read on and get to know the features in detail.
Twitter Enterprise API
In August of this year Twitter will switch to a different API for third party tools such as Swat.io. The platform offers the same features in a new paid API though. Don't worry, since we have done our homework and have already switched over this month. This means that nothing will change for you and that you don't have to fear any limitations such as a removal of real-time updates or the like.
"By changing over to the Twitter Enterprise API we ensure optimal support for our customers of this platform on Swat.io in the long run. Next to some technical advantages – such as real-time streams pushing new interactions directly to the inbox at once – it is especially the better stability and reliability of the Twitter Enterprise API that we and our customers appreciate.", Founder & CEO Michael Kamleitner.
With upcoming Twitter Enterprise API usage, we signed, that we need to inform Twitter about any new governmental related handle we're managing.
In order to keep our current system we have introduced check boxes for this in the client/channel interface. Should your channel have any political or governmental connection this box is the easiest way to let us know about this.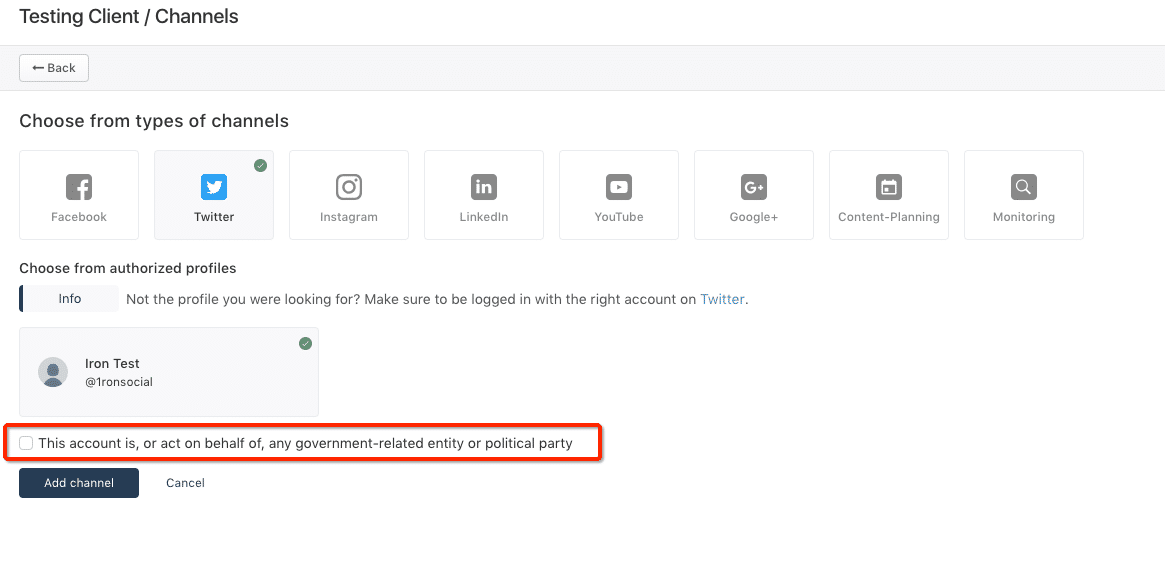 Facebook @-Tagging is back
The Facebook data scandal at the beginning of the year has led to changes in the API. One of these was that it was no longer possible to tag Facebook pages with an @-tag within a post. Our development team has been working hard to bring this feature back and has found a workaround: When entering the @-sign in the composer a pop-up used to open in which you had to paste the link of the Facebook page. This is a thing of the past!
Use Facebook @-tagging again without workarounds! The dust has settled and Facebook once again lets us use Facebook pages as usual. After entering the @-sign and the name of the Facebook page, autocomplete suggestions will be displayed once again.
Facebook targeting options have been adjusted
Problems such as fake news and the data scandal have caused the platform to implement some changes. These limitations also concern the targeting options of Facebook postings. We think this is meant to make it harder for publishers of fake news to spread their messages.
Sadly, also publishers with relevant news and information looking to reach their audience in a target oriented way will suffer from this change. The following changes have been implemented:
Preferred audience
There is a higher chance that your Facebook posts will be shown to the preferred audience chosen by you in their newsfeed.
The minimum age, which up until now could be chosen freely between the ages of 13 and 65, has been limited to 5 values: over 13, 17, 18, 19 or 21
maximum age has been removed
choice of gender has been removed
choice of language has also been removed
These options are therefore still supported for preferred audiences:
Age over 13, 17, 18, 19 or 21
Education
Interested in
Relationship status
Interests
Countries
Regions
Cities
Note: All tagging options are still offered by Facebook for paid postings.
Audience restriction
Your post will only be shown to persons according to the audience restrictions chosen by you.
Here too the minimum age, which up until now could be chosen freely between the ages of 13 and 65, has been limited to 5 values: over 13, 17, 18, 19 or 21
maximum age has been removed
the choice of language has also been removed
These options are still available:
Age over 13, 17, 18, 19 or 21
Countries
Regions
Cities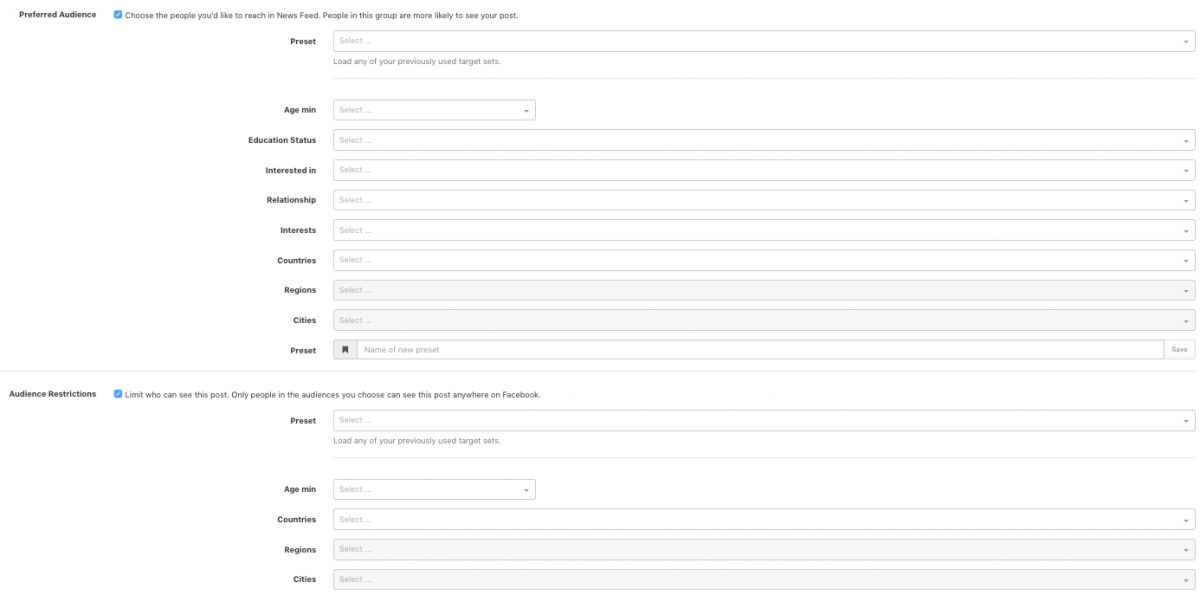 Fun fact: There are no limitations in choosing and combining the options left. Only one combination is not possible. When choosing France as country you do not have the possibility to choose "interested in men or women". And this in a country whose capital is known as the "city of love". What irony!
Rating comments in the post statistics
In the Social Media Analytics segment we are happy about a small addition: As an experienced Swat.io user you already know the smileys next to comments on your posts. Now you can also rate the sentiment of a comment – click on the smiley according to how you judge the sentiment: positive, neutral or negative.

Up until now it was only possible to track the general sentiment of comments on a user basis within our social CRM. Here you can see what sentiment the user is spreading on your platforms in general.
The new addition allows you to additionally track the sentiment in the comments under your posts. In the analytics area of content and posts you will now see see the "mood" of your single posts next to the reach and interaction rate. Colours will show you the prevailing sentiment: green = positive, gray = neutral, red = negative.

A mouse-over of the sentiment-meter shows you the exact numbers of positive, neutral and negative comments.

By the way: you can sort posts in the overview. This lets you decide whether to show the post with the best or the worst sentiment on top.
Facebook video preview in the composer
When creating your Facebook post in the composer – as a link, text or, since January, as a picture post – you can see all these formats in the preview before publishing.
You can now check your videos in the video preview in the composer before releasing the Facebook post. It just feels better to take another controlling look at the post before publishing and not simply posting "blindly".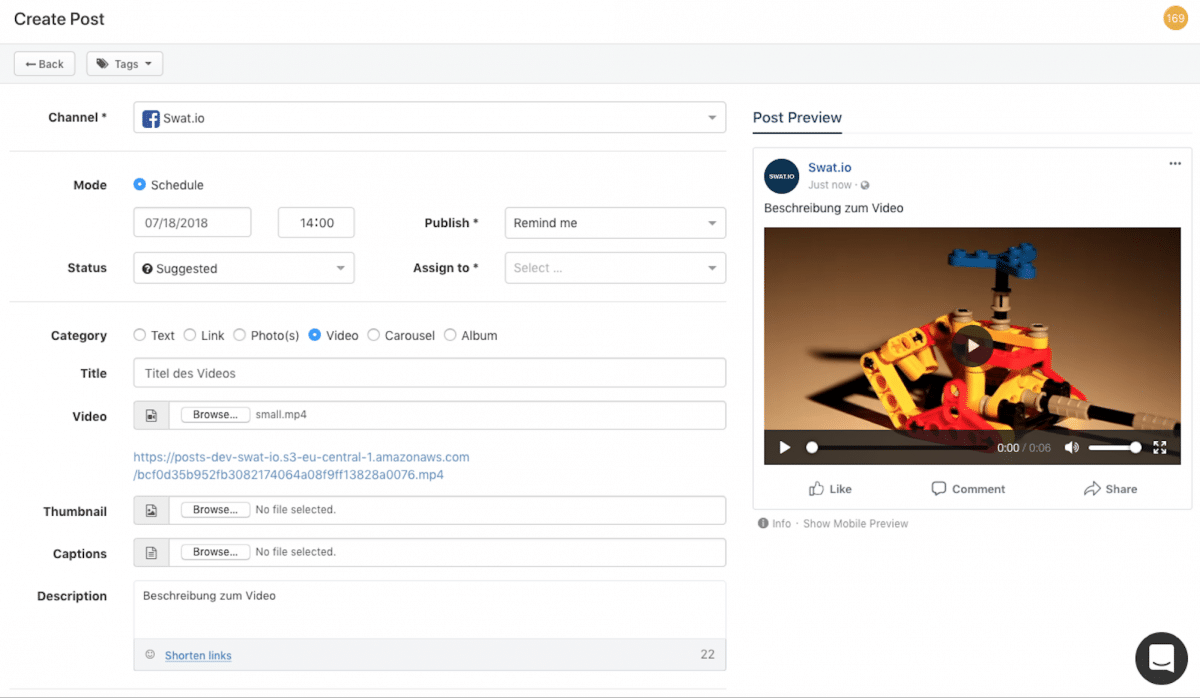 Conclusion
As you can see there is not much of a summer slump here in the Swat.io office. If you on the other hand feel the slump and want to use the rest of the summer productively then check out our blog article with online marketing tips for the summer slump.
We hope you like our innovations and the improvements they bring to your everyday work. Your opinions and wishes are important to us! We would be happy to hear from you: support@swat.io!
Efficient Social Media Communications With Swat.io