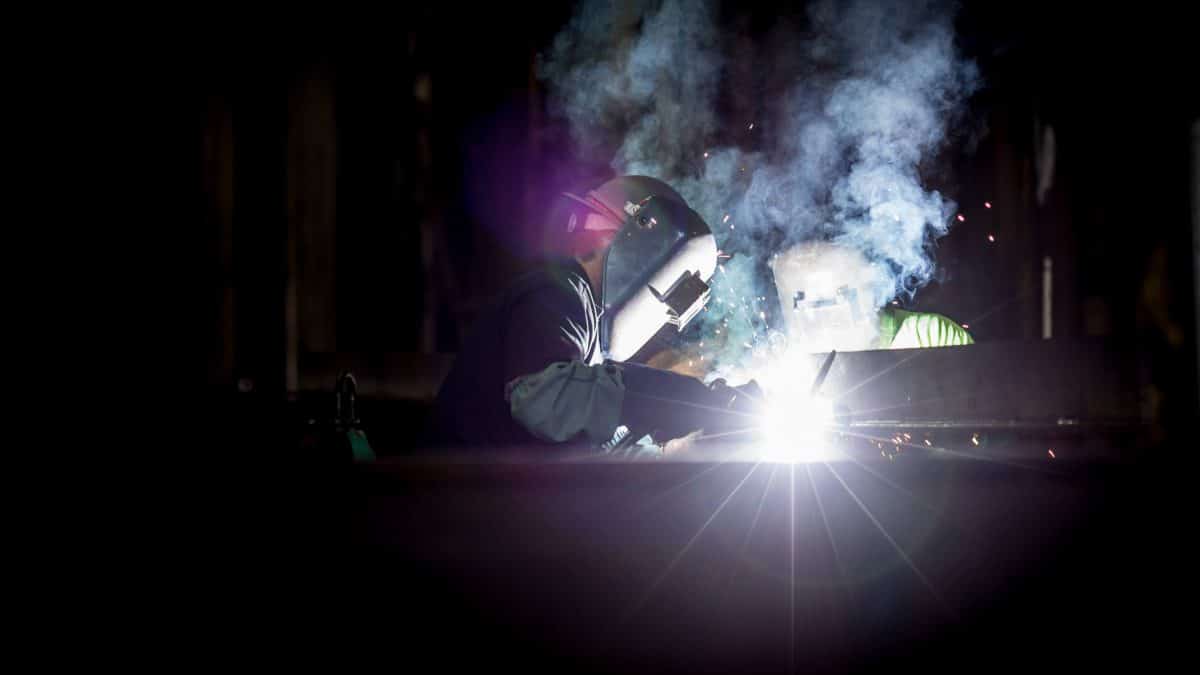 Feature Update March 2018 – Publishing LinkedIn Photo-Posts and Social CRM Profile Hover Cards
March passed by quickly here at Swat.io and it's time again for a feature update. Besides some planned new features for you, our developer team spent time taking advantage of a few unexpected changes such as the opening of the Instagram API. We are sure, you already tried out most of the features of last month's update and connected LinkedIn with Swat.io as well as checked out the web monitoring features.
This month, we are providing you with new, powerful tools to invade Social Media with your marketing strategies and campaigns! Our developer team worked on the following features:
Profile Hover Cards with Mini-CRM,

Geotagging

on Instagram posts,

Adding tags when planning posts and

Photo-posts on LinkedIn.
In addition to those features, we prepared a little surprise for you as well. But as it is an old Easter tradition to hide things and the Easter weekend is not that far away, you have to find it in the article first. 😉
Profile Hover Cards
You don't even need to click to experience the first new feature update! Just hover over the name of the author of a comment or posting and a Mini-CRM of that community member appears.
This handy pop-over becomes visible as soon as you move your cursor over a name or the avatar of an author.
The Profile Hover Card shows the following information:
Profile name (links to the in-app profile page)

@handle (links to the network profile page)

Verification badge (when dealing with a verified Twitter account)

Follower count

Bio (if available)

Website (if available)

Tags (if available link to search tickets for chosen tags)

Mood / Sentiment

Amount of tickets (amount of tickets within that profile, links to the in-app profile page and a list of all tickets)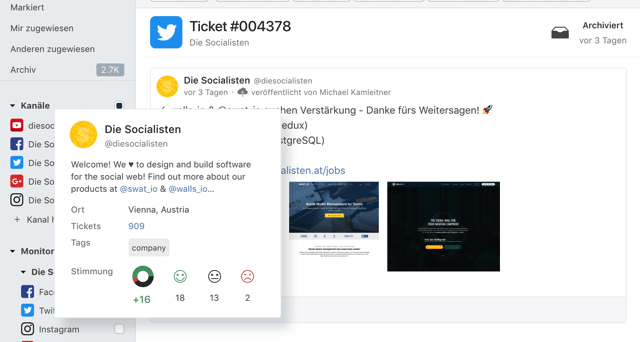 Hint: Does a Swat.io user don't have enough rights or entitlements, Profile Hover Cards do not appear.
Geotagging on Instagram posts
This new feature is pretty much self-explanatory. From now on, you can add a location tag when creating content and let your followers know where a photo was taken or a video was shot.
Using this function only bears advantages: by adding a location you can increase the reach of your post. Instagram's search function does not only work with hashtags or profile names, it also allows to search for specific locations.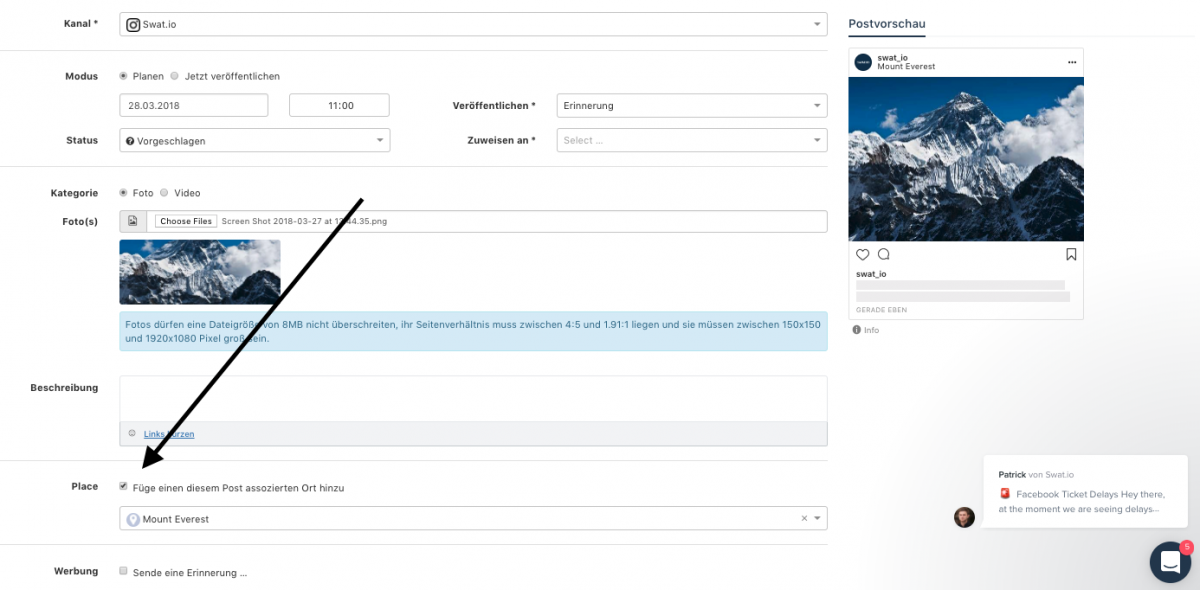 Hint: Tagging locations does only work with Instagram Business Accounts!
Tagging posts when creating content
The organization of things often saves you half the work. Therefore, we always keep Swat.io's tools tidied up and organized for you to work with. From now, you can tag your posts with a tag of your choice when creating new posts.
…and this is how it works:
Create a new post.

Add tags to the upper action strip.

Click on "save" or "save and back".

Done! You just created a post with tags!

????
Using tags consequently definitely pays off, at the latest when looking for recurring formats or different formats of a specific campaign or topic.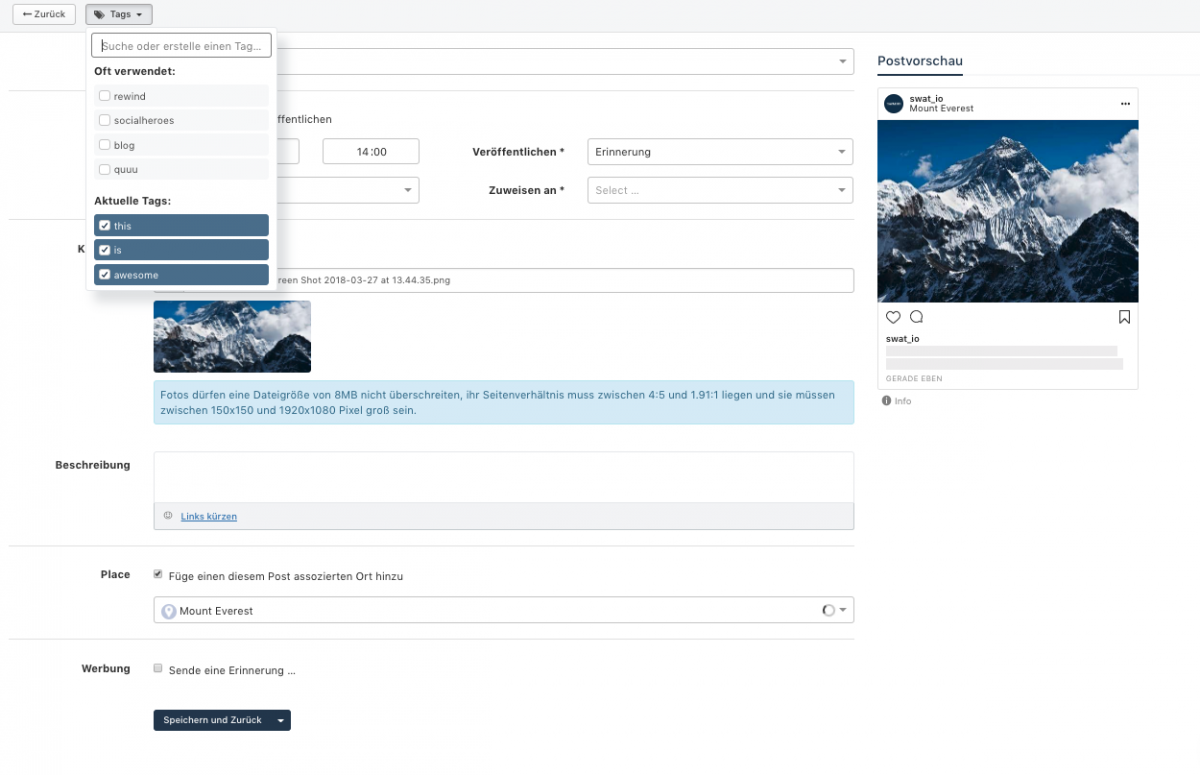 Photo-Posts on LinkedIn
For this year's Easter, we have a special surprise for you. Instead of Easter eggs or chocolate, we have great news: Swat.io is now an official LinkedIn Marketing Partner! Due to that, we got access to the LinkedIn API V2 which allows us to provide additional features for better Community Management, Content Publishing, Audience Management and Marketing Analytics. Content publishing and marketing analytics for LinkedIn are already available in Swat.io, more features are being worked on.
A new feature that already builds on those new API functions is planning and publishing Photo-Posts on LinkedIn directly with your Swat.io content calendar. But some API restrictions come with this feature.
You are limited to maximum 10 photos for a post and the maximum size per photo is 10MB or 40MP. Also LinkedIn recommends using photos with 1200 x 627 pixels resolution with a 1.91:1 aspect ratio so that they will be displayed nicely on your community's devices.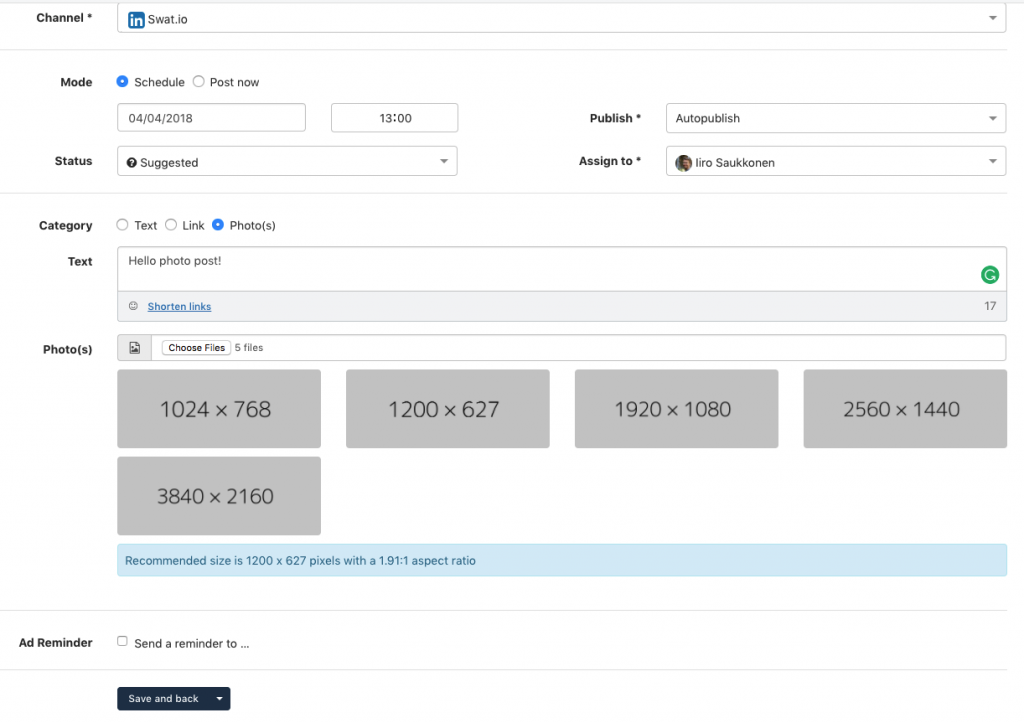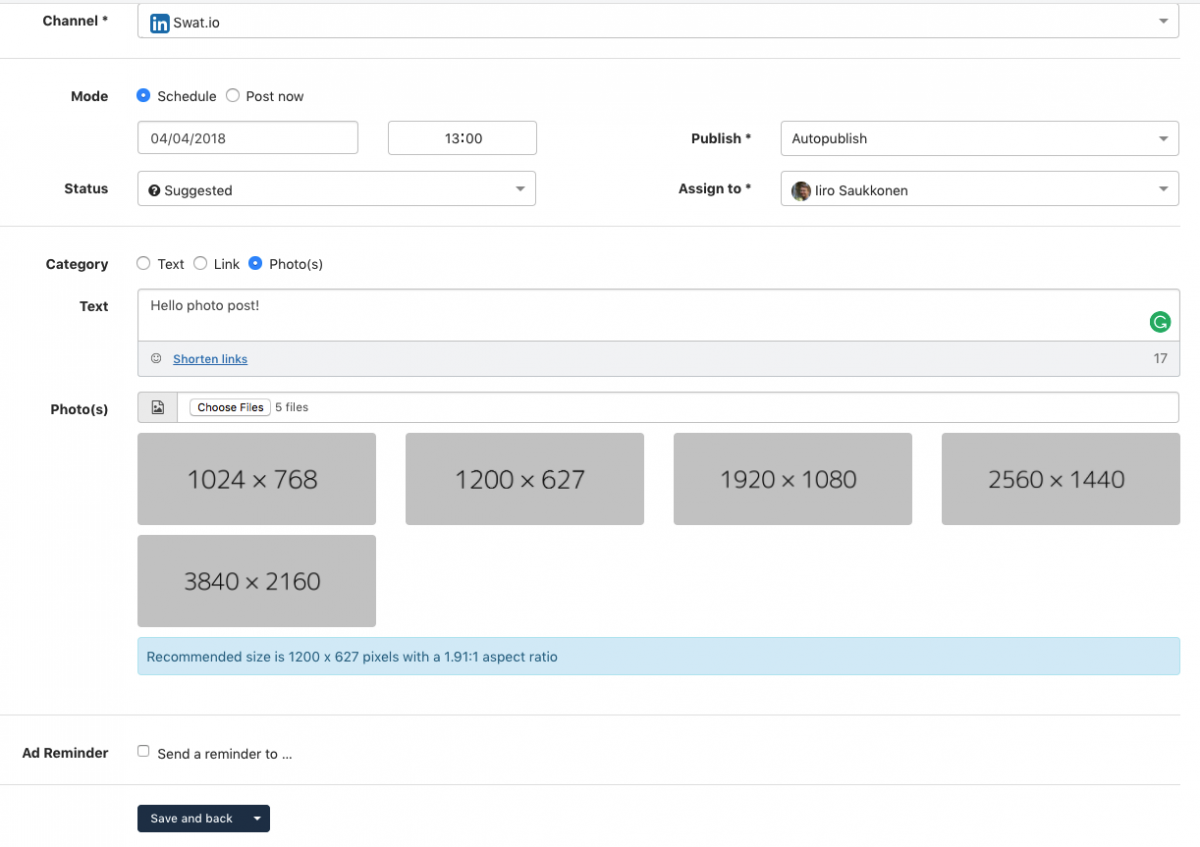 Shoutout to our absolutely great team of developers for this cool Easter surprise. Provided with those great features we move on to April and are looking forward to the new features of next month. So, there is nothing left to say but:
We hope, you had a lovely Easter weekend with your loved ones and you'll have a lot of fun with our new features!
You are not using Swat.io yet but want to do so? Try the tool here for free! No liabilities, no hidden expenses. Start your free trial now!
Efficient Social Media Communications With Swat.io