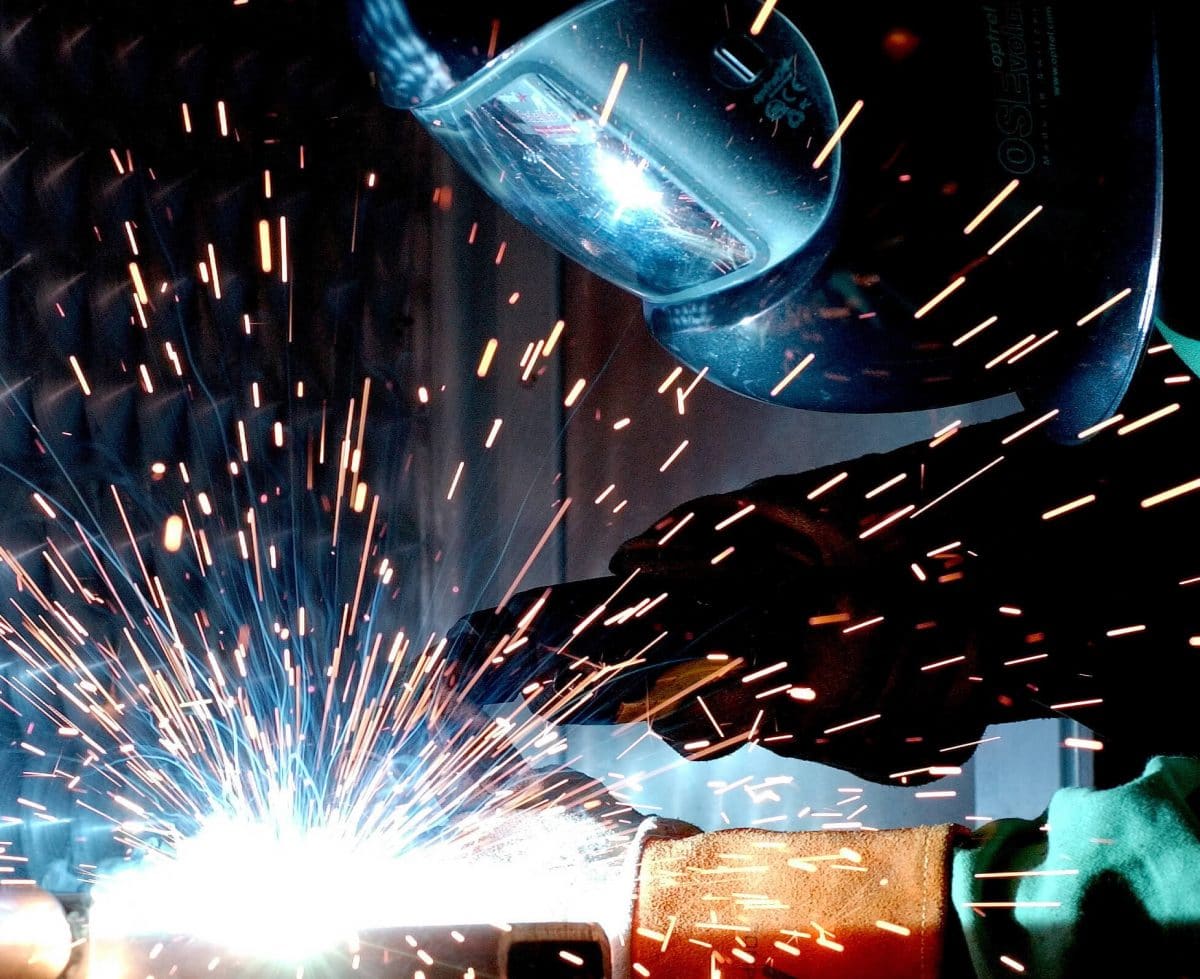 Feature Update May 2018 – Instagram Real-time Updates, Extension for Twitter Direct Messages and more
May at Swat.io passed quickly. Behind the scenes, a lot has happened again. We sweated, cried, discussed and laughed together. The reason for it: like many of you, we have prepared for the GDPR. 🙂 Fortunately, we finished the biggest points on our list already last month and only had to deal with the smaller details.
New jobs were advertised, the grill was started and new features were developed to make social media life easier for you. In the past months, we have developed keyboard shortcuts, post hover cards, LinkedIn publishing and much more. This month we're introducing the following new features:
"Shared" information in the calendar Post Hover Card,
Extension for Twitter Direct Messages
and Instagram real-time updates.
"Shared" Information in the Calendar Post Hover Card
As a regular reader of our blog, you have probably already noticed that features are constantly being expanded and optimized. This is why the Profile Hover Card was initially displayed in the ticket details and has appeared as a Post Hover Card in the content calendar in the last month.
From now on you can see on your Post Hover Card in your content calendar how often your published Facebook posts have been shared. Like any other statistic in this view, "Shared " information is only displayed for values > 0.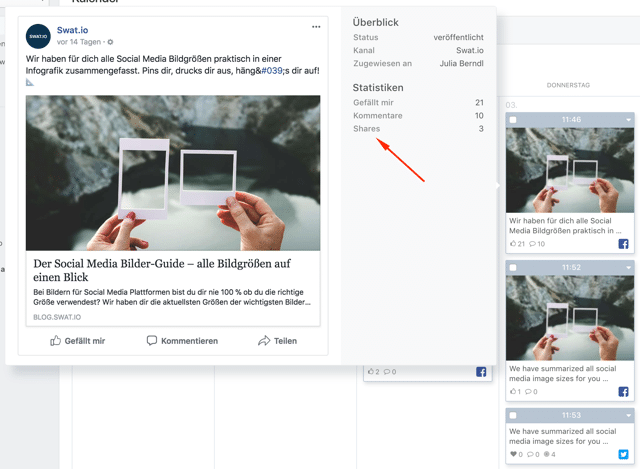 Send Pictures and GIFs in Twitter Direct Messages
Words are not enough to express yourself? With images and GIFs, you would be able to communicate your message much better?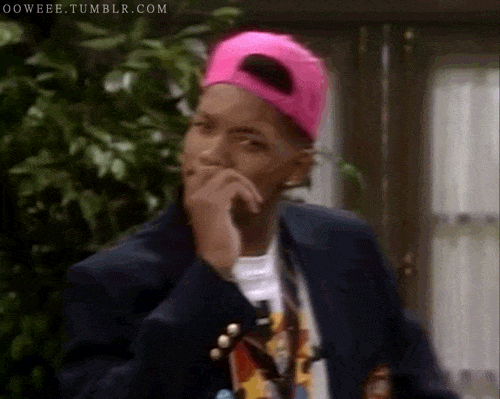 Then this extension for Twitter Direct Messages is just right for you. Now you can add an image or GIF to your message to emphasize it.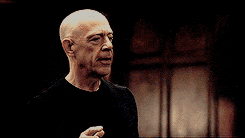 Note: A distinction is made between incoming and outgoing direct messages. For outgoing direct messages, GIFs and images are displayed in the Swat.io Composer beforehand. For incoming direct messages, pictures are only displayed in Swat.io tickets if you are logged in the correspondent Twitter account in the same browser where you are using Swat.io at the same time. GIFs are always displayed.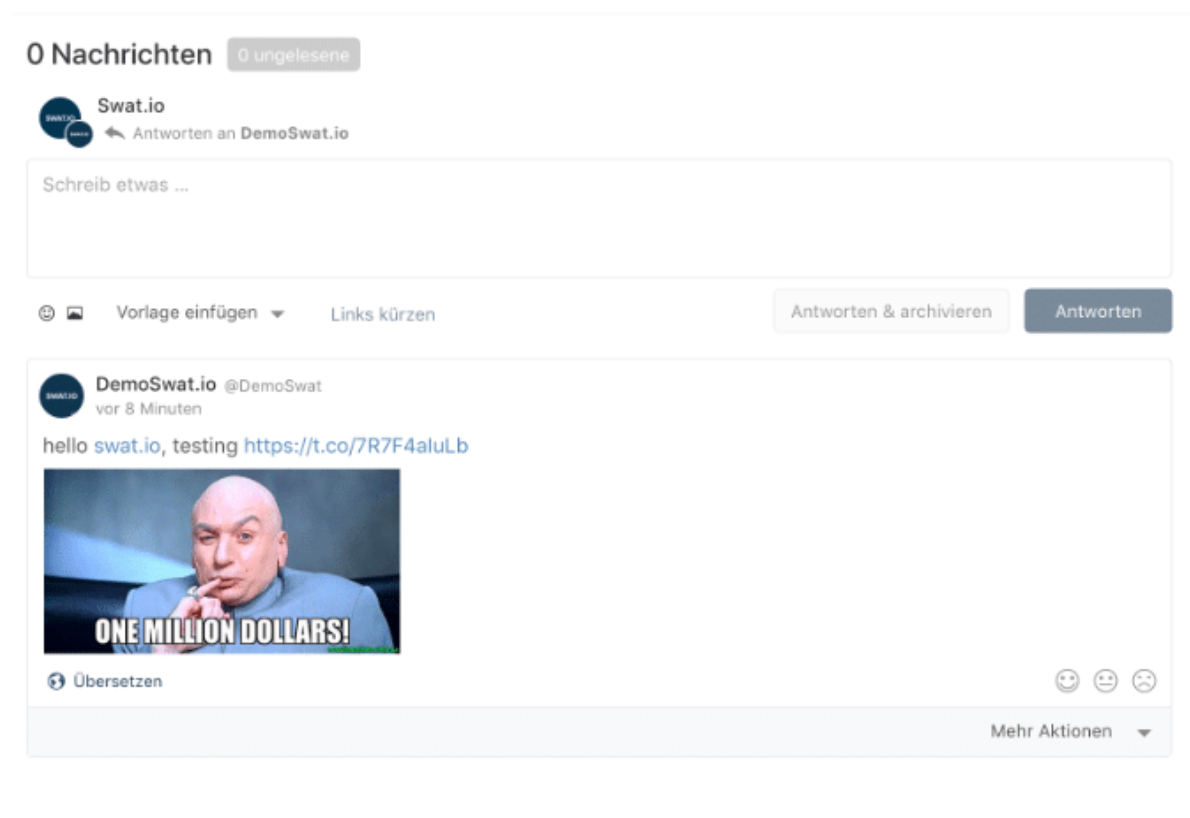 Experience Instagram via Swat.io in real-time
No more delays. No more waiting. No compromises.
Instagram recently started offering third-party tools real-time updates via the API. This way you will receive new comments immediately in your Swat.io ticket inbox after they have been released on Instagram and of course, you can also reply to them directly. Since real-time communication has been proven to contribute to business success, updating the API and supporting this feature is a major step forward in Instagram communication.
That's not all: If your Instagram account is marked with @Name in the caption of a post, you will now also get a ticket to your Swat.io ticket inbox. You can and should answer as usual to give your community quick feedback.

As advised in various Instagram marketing articles, a proven tactic to success is to leave other likes and comments on their posts.
Conclusion
Small changes, such as the "shared" information of posts in hover cards or images and GIFs in Twitter Direct Messages, can have a big impact in everyday social media life. The ability to react faster to Instagram comments or get noticed when you are tagged on Instagram makes your community management with Swat.io even more efficient.
Social media marketing is an area that is constantly on the move. To keep up with this, we at Swat.io always strive to further develop and optimize our tool.
Do you have any questions or suggestions? Then get in touch with our support team! We would be happy to hear from you! 🙂
Efficient Social Media Communications With Swat.io