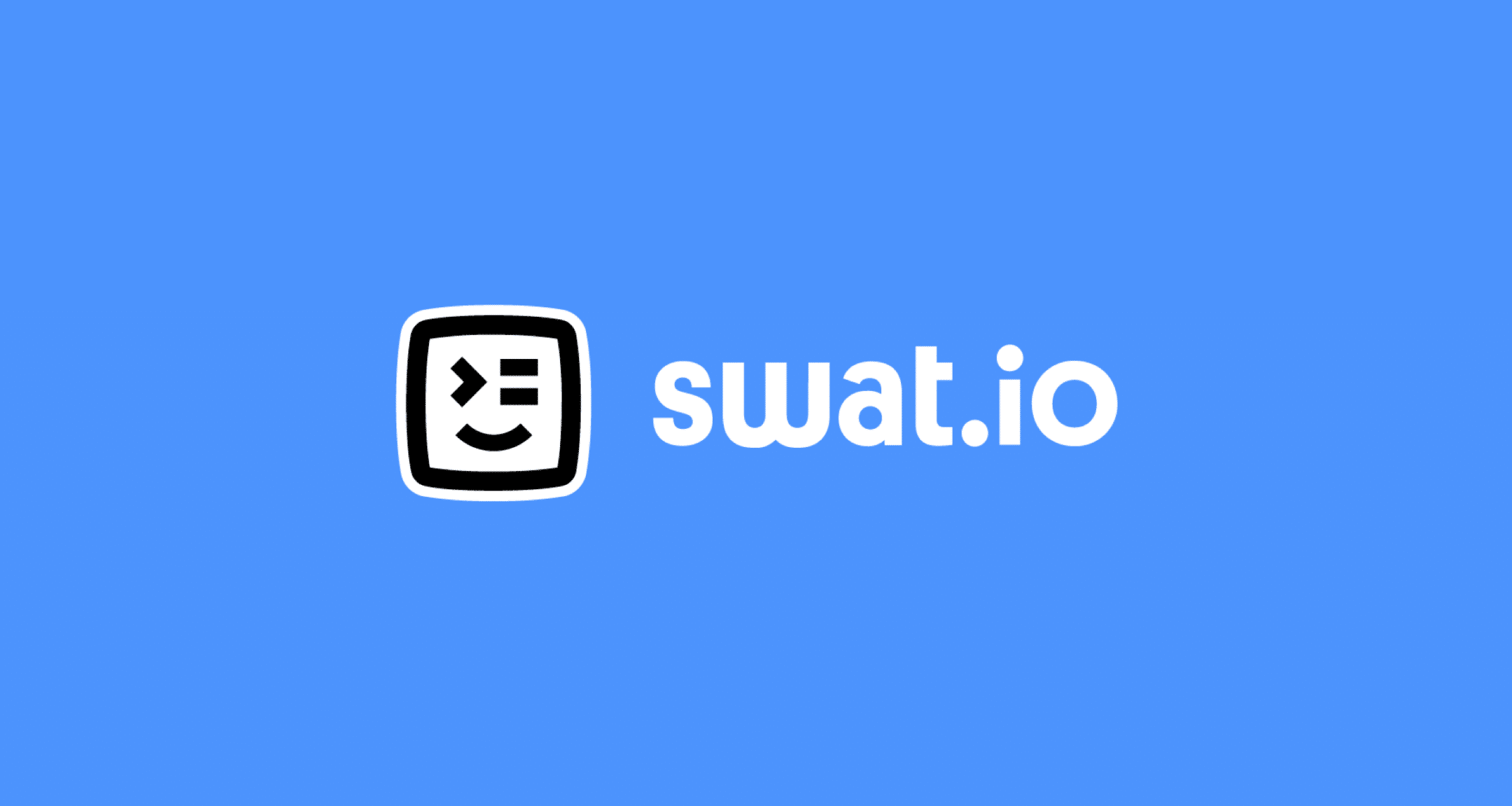 Feature Update May: Drum Roll for our Rebranding!
In the last months we have bundled a large amount of our marketing forces to give Swat.io a new look. And now the time has finally come: Our new brand identity is here! In today's Blog Post, I would like to present to you the highlights from this adventurous journey…
The big day finally arrived on May 16th and we were able to present our brand new brand identity – including a website relaunch! Since then, our website has been shining in new splendour, and our social media channels are also showing off their new colorful, bright side. A large portion of brainpower and even more creativity were needed to get this show on the road. Join us on our rebranding journey and let me show you how we have transformed the Swat.io brand in five steps over the past few months.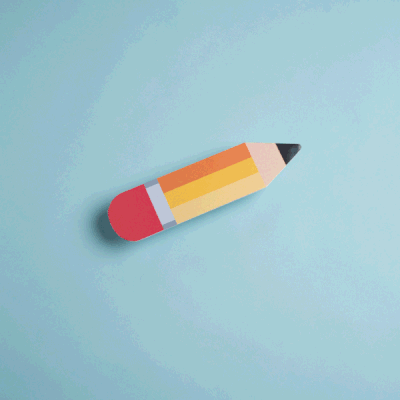 Step 1: What do we stand for?
It all started with the question "What is Swat.io?" Our brand designer Dominik dealt more than extensively with this question. He had numerous conversations with our CEO Michael and interviewed various team members and customers about their perception of the brand. Based on the findings and our corporate values, Dominik created an entirely new mission statement for the rebranding:
We believe in a world in which communication with our clients is based on mutual understanding and empathy.
The way we communicate with our customers is also the way we want our users to communicate with their audience.
Wir glauben daran, dass Kommunikation nicht chaotisch sein soll.
Sie soll verständlich und einfach sein. In perfekter Balance.
Vom kleinsten Detail bis zum großen Ganzen.
Klarheit, Vertrauen und Transparenz sind wesentliche Punkte in der Kommunikation.
Because only in a balanced, clear and friendly environment messages can be really heard.
We want to be that environment.
His words encapsulate perfectly a strong statement that the Swat.io team could identify with right from the start, and put us on our track towards a fresh, new identity Now that we knew what Swat.io's appearance should feel like, Dominik began with the first design drafts. With the whole team looking over his shoulder with curiosity (a rebranding is really exciting!), he created some moodboards and, only a little later,presented his first concepts with numerous variations and alternatives. The whole team got busy giving valuable feedback on the designs. Together we were able to find a designing direction that really does the brand justice.
One element that reflects our brand identity is the use of emojis. We have always liked to use them in our communication, because they playfully underline our messages and with a tiny twist convey a whole lot of meaning. Especially on social media, where all of us are constantly tight on space, the small symbols are incredibly helpful. To now use them in the context of our brand appearance simply feels natural. Or as you might say: 🔥🆕🧘🏻‍♀️🍃😌🕺
Step 2: Colours and fonts
Das Redesign nahm immer mehr Gestalt an. Um es am Bildschirm wirklich zum Leben zu erwecken, brauchte es die richtigen Farben und Fonts. Die Barrierefreiheit war für uns ein zentraler Punkt bei den verwendeten Farben. Sie sollen jederzeit den Kontrasttest nach den WCAG (Web Content Accessibility Guidelines) bestehen, damit auch Menschen mit Sehbeeinträchtigungen unseren neuen Auftritt in seinem ganzen Umfang erleben können. Diesem Anspruch werden unsere neuen CI-Farben mit ihren Abstufungen gerecht: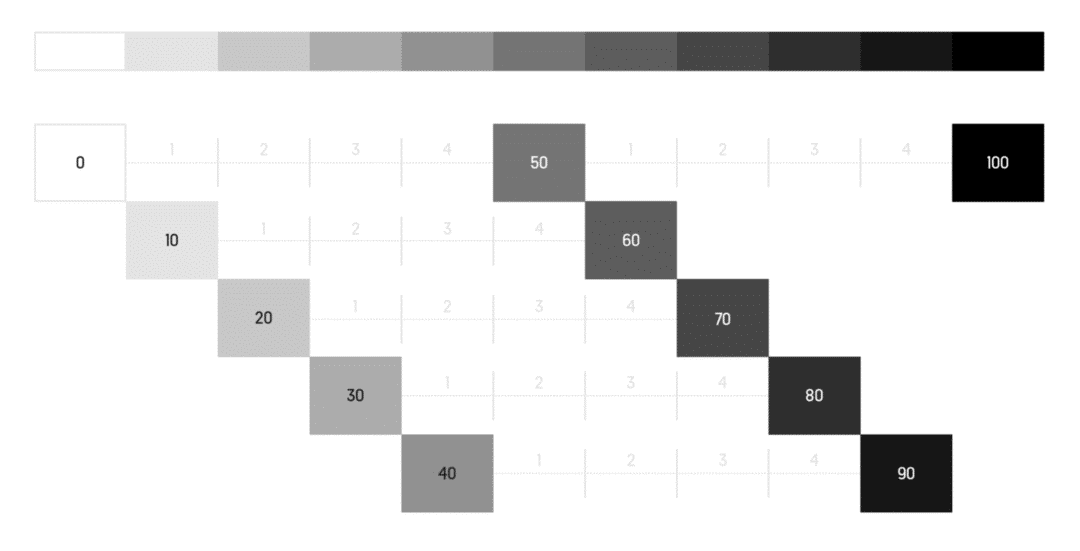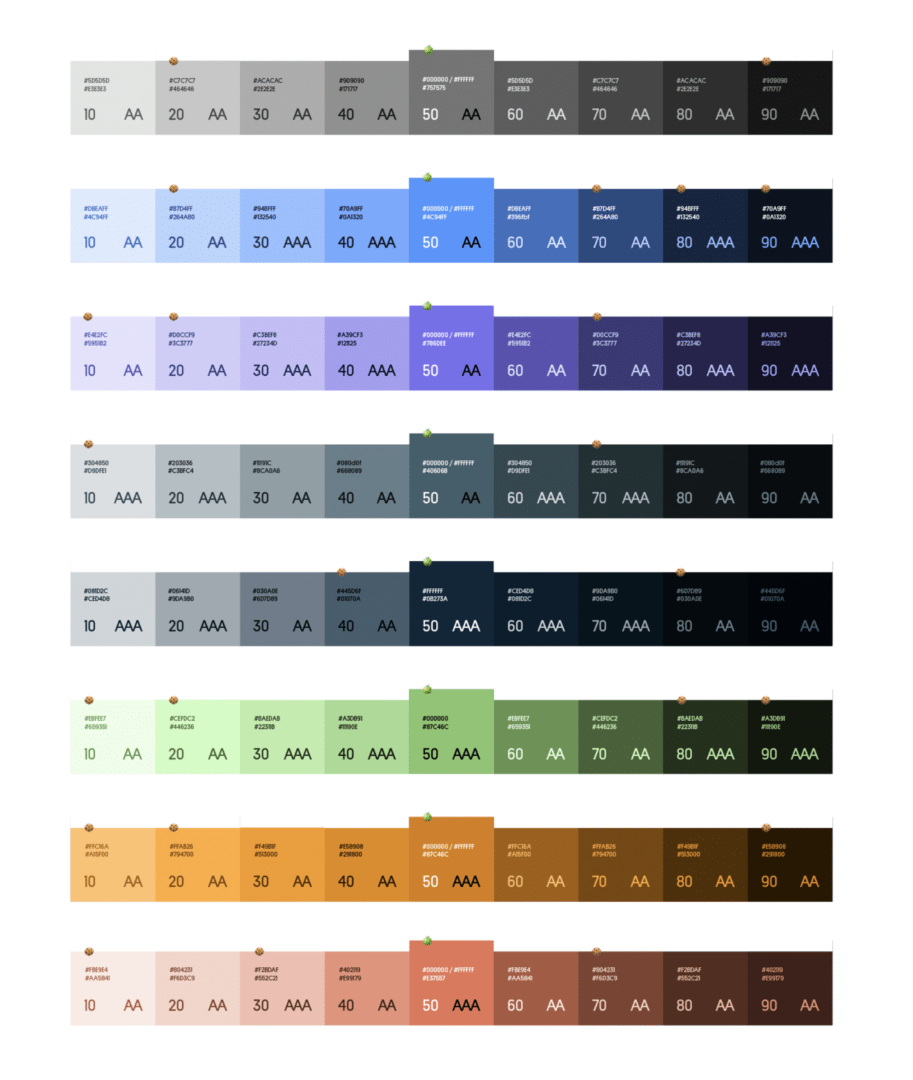 In addition, two fonts were been defined. As you can see, they complement each other perfectly and manage to embrace the character of Swat.io.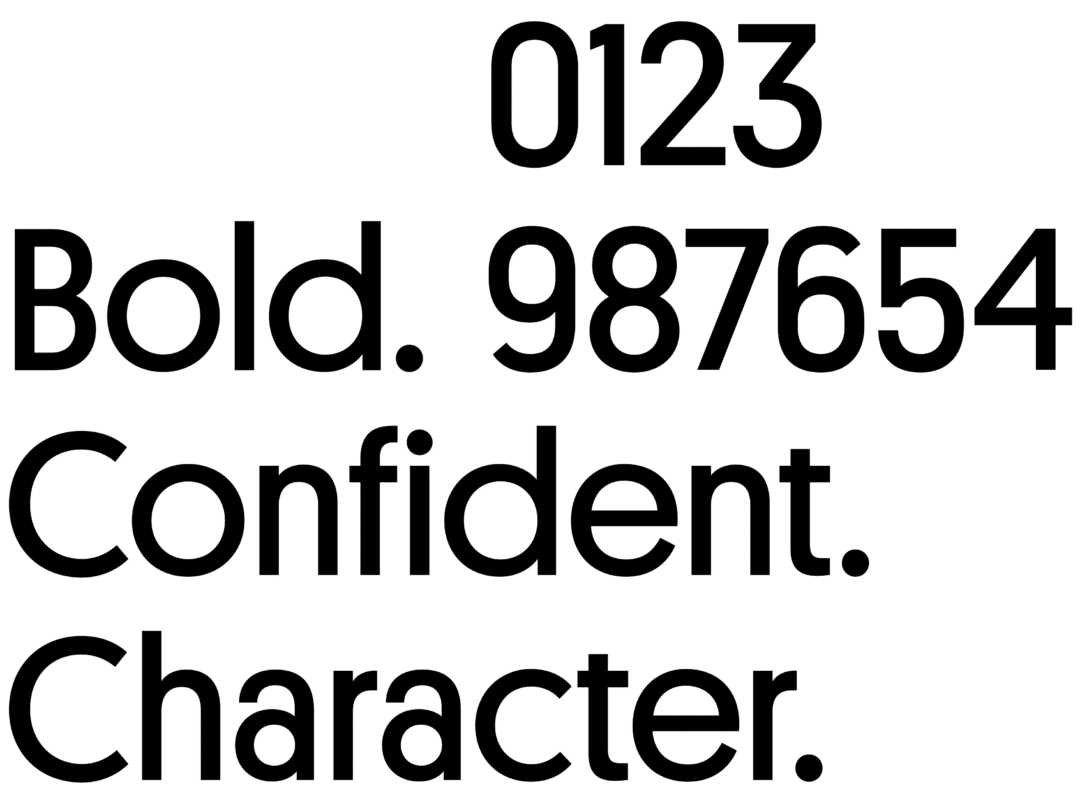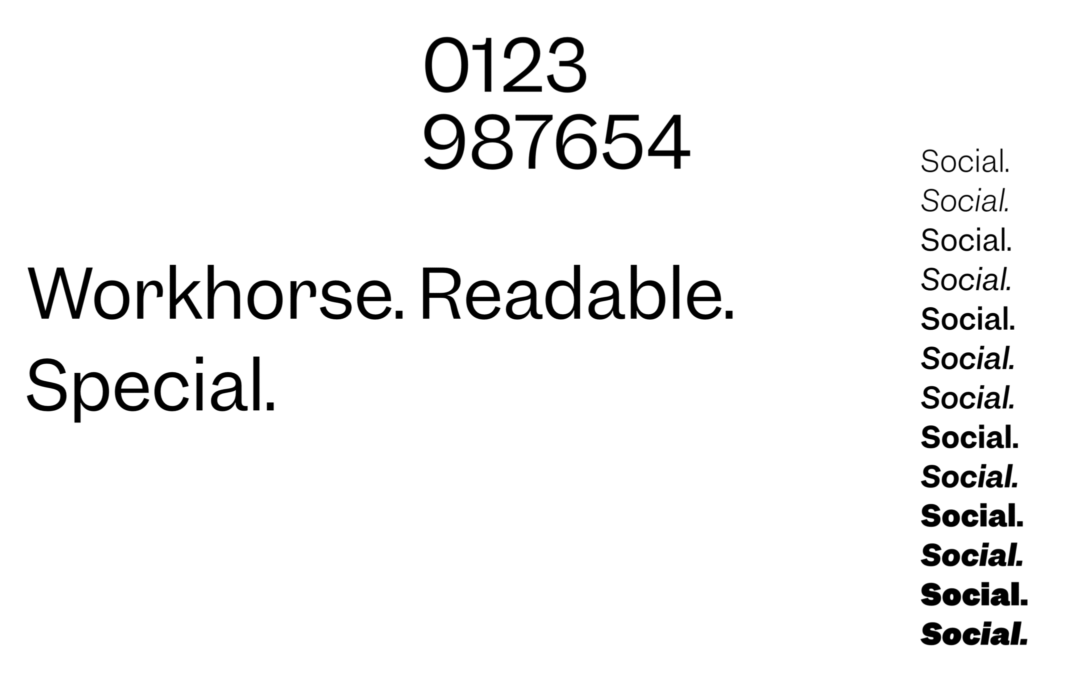 Step 3: Swat.io finally has a new logo 🎉
All die Werte, positiven Merkmale und persönlichen Erfahrungen, für die die Marke Swat.io steht, wollten wir vereinen und ihnen ein Gesicht geben. Und wie? Mit einem Logo! Es war klar, dass das Logo freundlich und persönlich wirken muss, und gleichzeitig die Einfachheit und Unkompliziertheit transportieren soll, die Swat.io ausmacht. Dominik hat dabei mehrere Designrichtungen ausprobiert und schlussendlich jene verfolgt, die sich am besten angefühlt hat.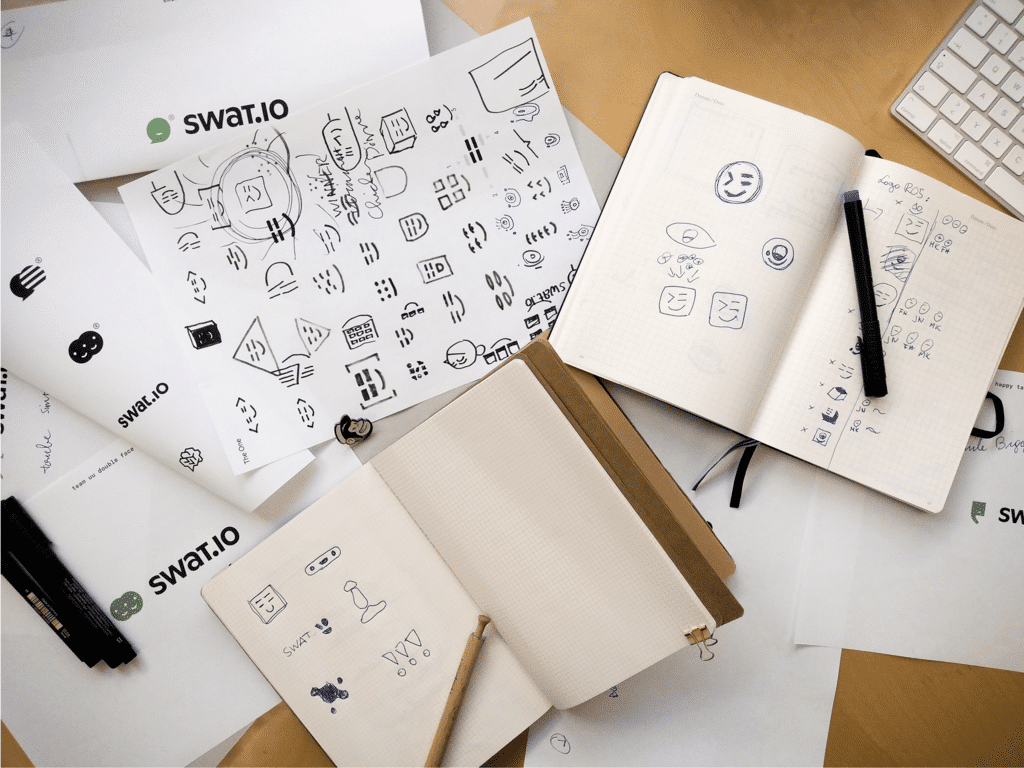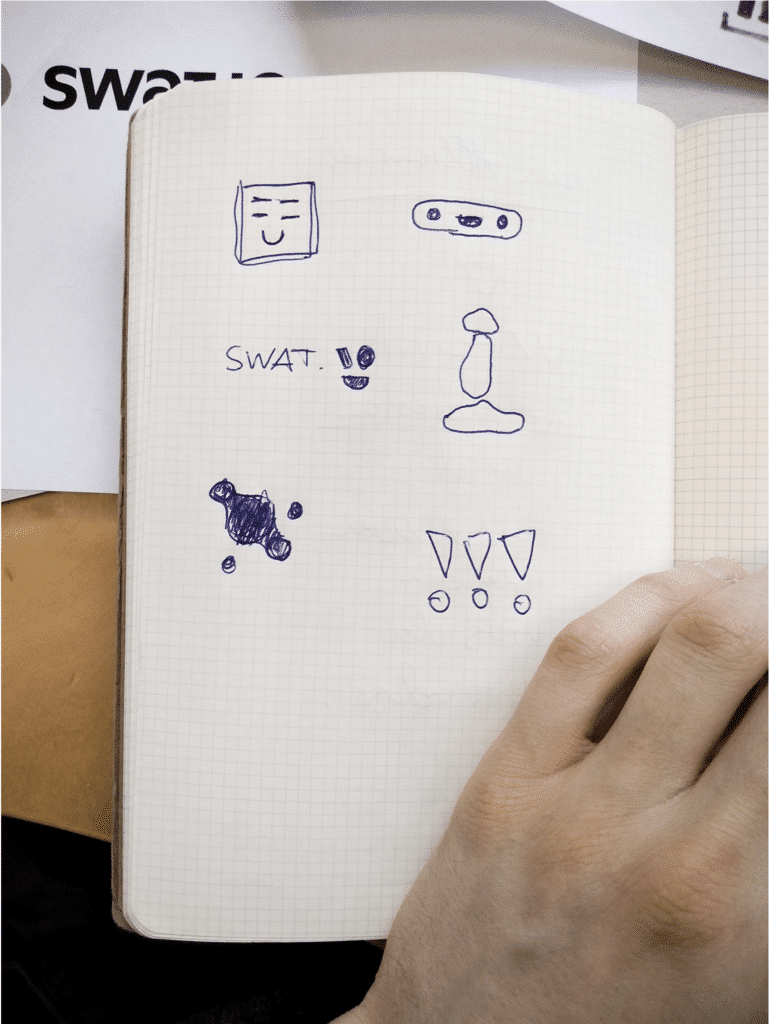 You probably already noticed the brand new Swat.io logo – maybe in the tool, on the website or on our social media channels. Personally, I like it so much that I am super happy and proud to present it to you again: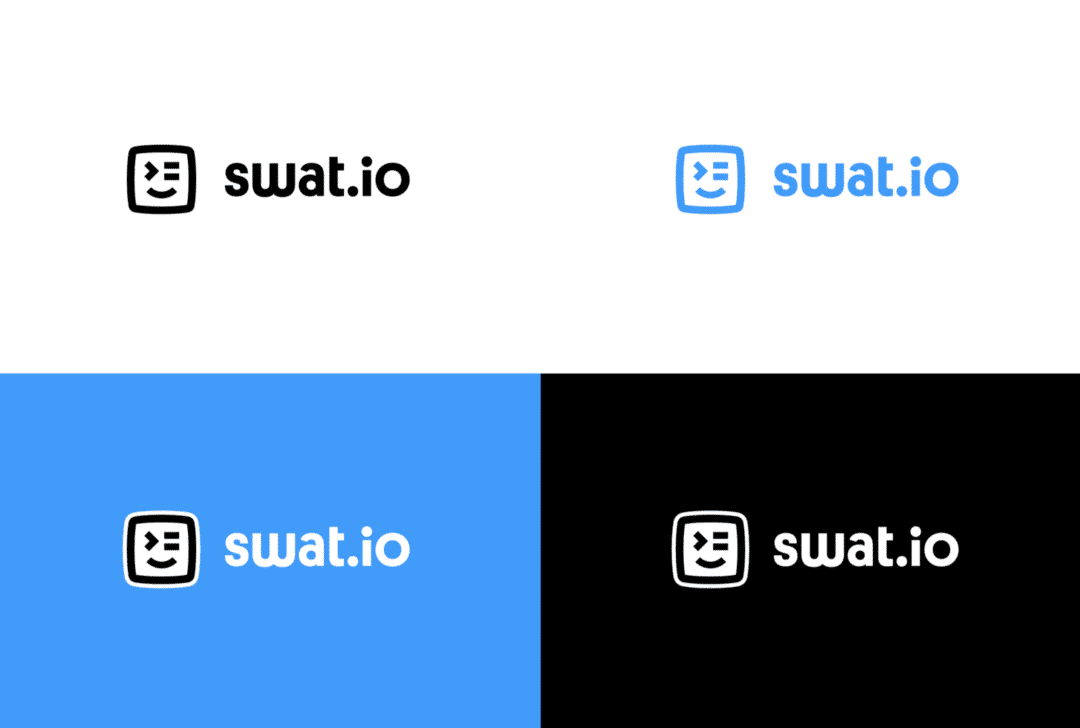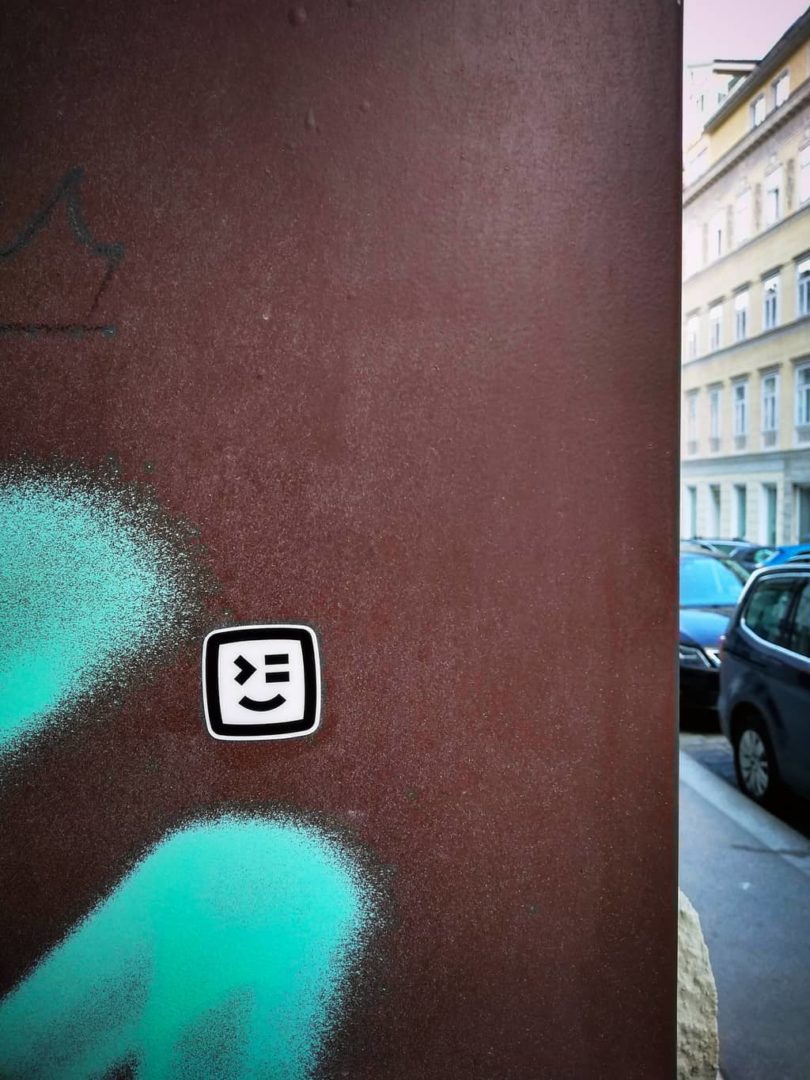 Step 4: Relaunch planning and screen designs
Finally all design ideas and website drafts merged into the final screen design. Dominik swung his design brush with enthusiasm to create the look of the new website – always with our values in mind, and the ambition to present our tool in all its amazing facets. In order to keep an overview during the upcoming website relaunch, we have divided the project into several packages. We have started with the informational pages about the product and our blog, the central and key parts of our website. eBooks, webinars, newsletters and all contact and legal areas have also been included. The finished screen design had us excited for the implementation phase.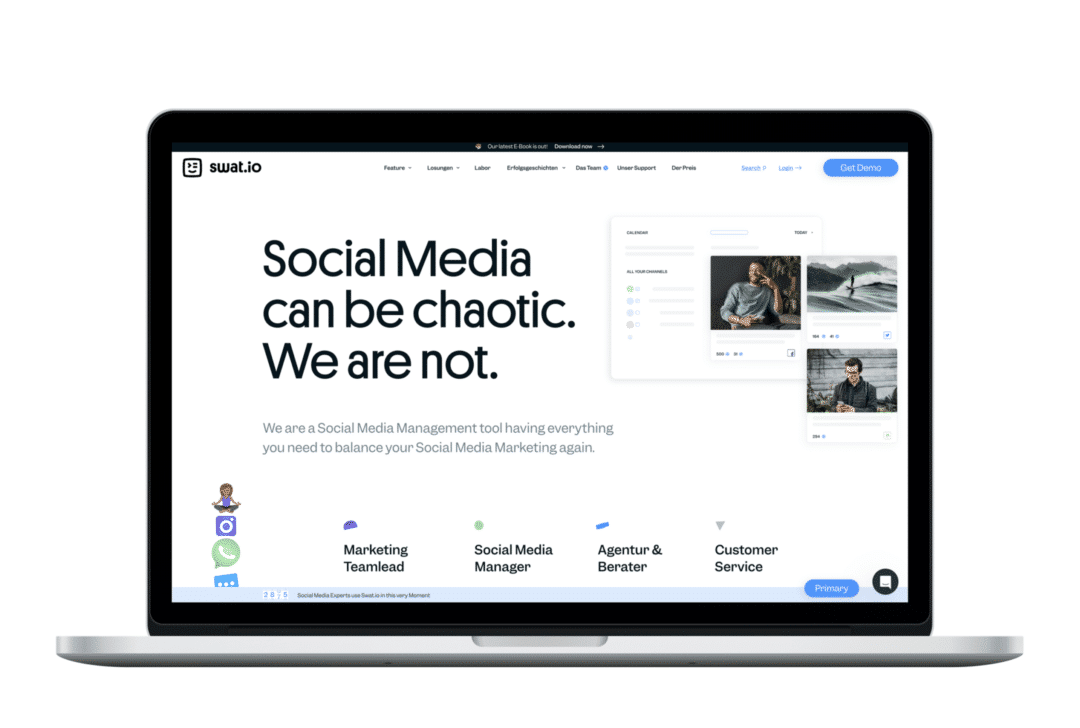 Step 5: Content and relaunch
Nachdem das Screendesign final abgenommen und unser Entwickler Fabian gebrieft war, ging es zügig voran in Richtung Relaunch. Fleißig und emsig wie die Bienen testeten wir beharrlich, kämpften mit vereinten Kräften gegen auftretende Bugs und erstellten perfekt zugeschnittenen Content. Wichtig war es dabei, zentrale Produktinfos zu strukturieren und möglichst einfach zugänglich zu machen. Ansprechende und ausdrucksstarke Illustrationen unterstreichen die vorgestellten Features.
But truth be told – the list of open tasks became reeeeeeally long in the days before the relaunch. There were still a lot of technical details to consider and many tasks quickly doubled in size since we offer our entire website in two languages. It's a good thing that occasional launch hustles are easily put behind us now that the result makes everyone happy 🙂
Last but not least: the Swat.io Team Shooting
We don't want to keep a very special part of our redesign from you – our Team Shooting! In order to have a proper shot for all occasions, we took several pictures of each team member – once business, once fun and once with a personal item. And mostly with a two hands full of confetti! The result are authentic pictures where the whole team evidently had a lot of fun in the process of creating them. A big "Thank You" to our photographer Daniel!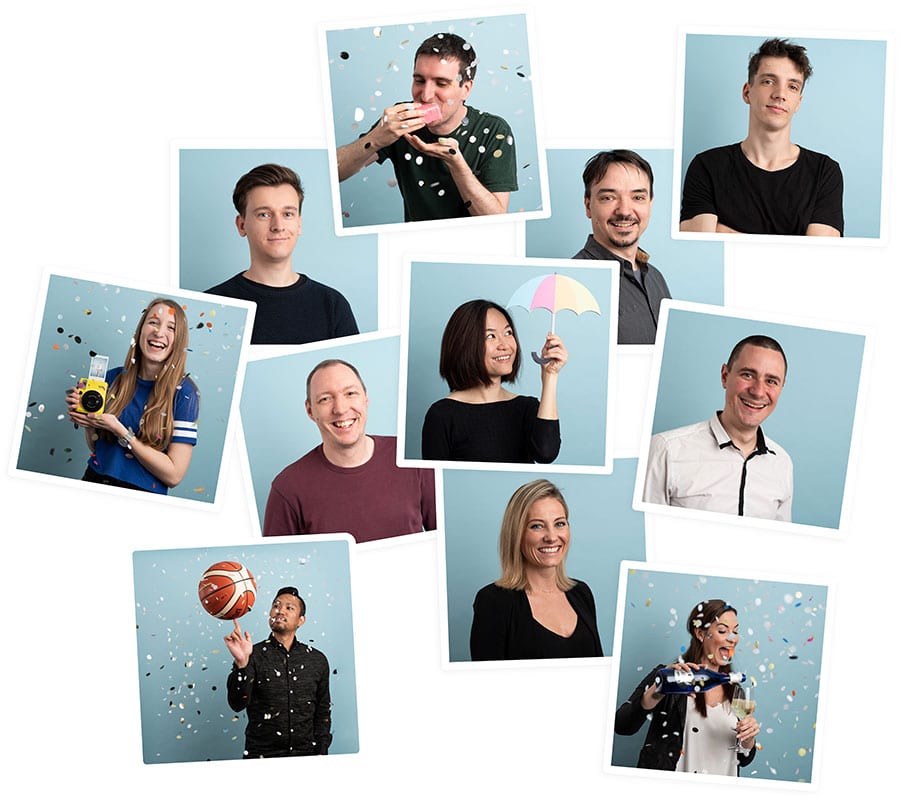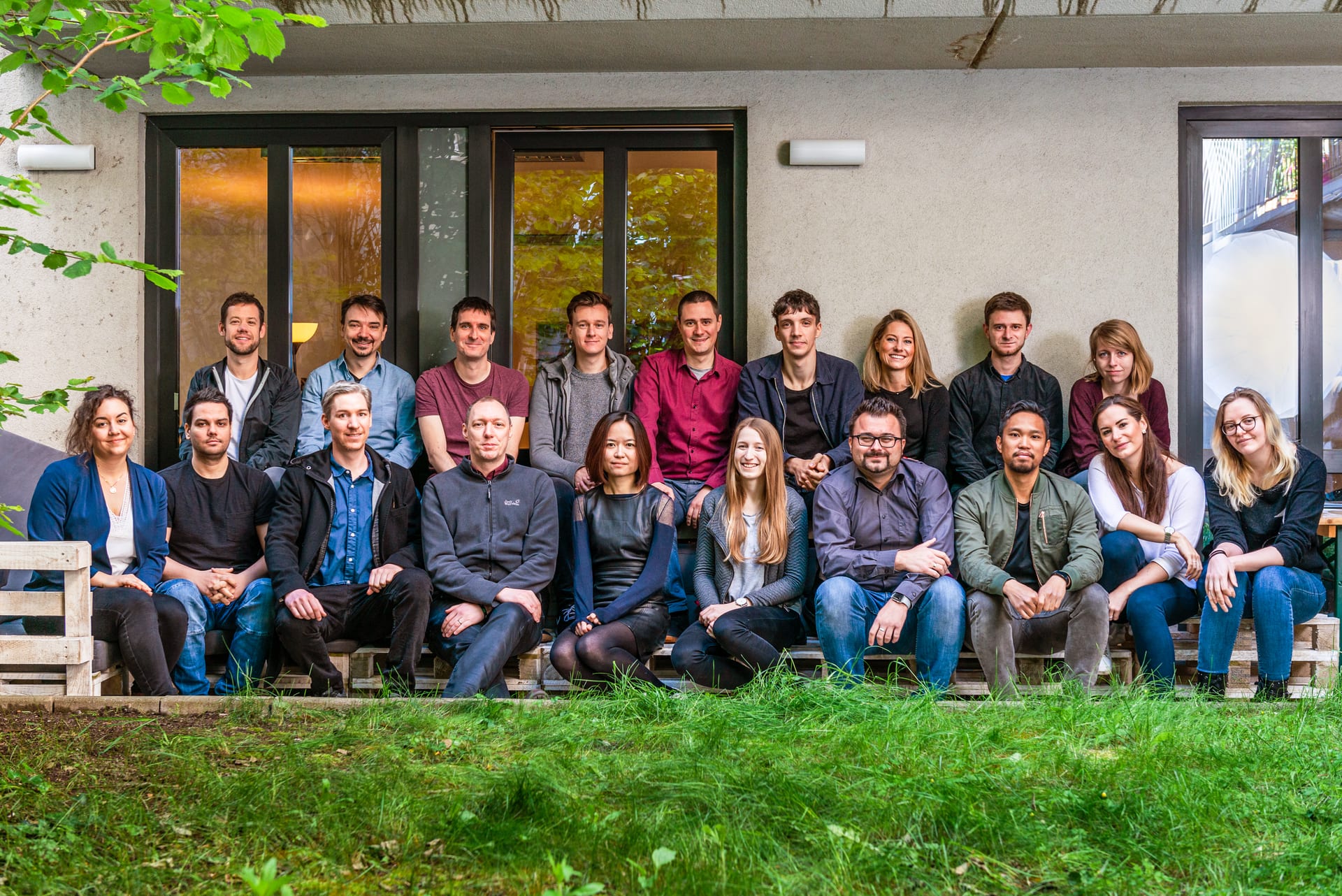 It's been a long way, and we're nowhere near done! In the next few weeks we will build new sections of the website for you and work even harder to extend the new design to all channels. In perfect balance, of course.
What do you think about our new brand identity? We are looking forward to your feedback 🙂 Leave us a comment or write to us at blog@swat.io!