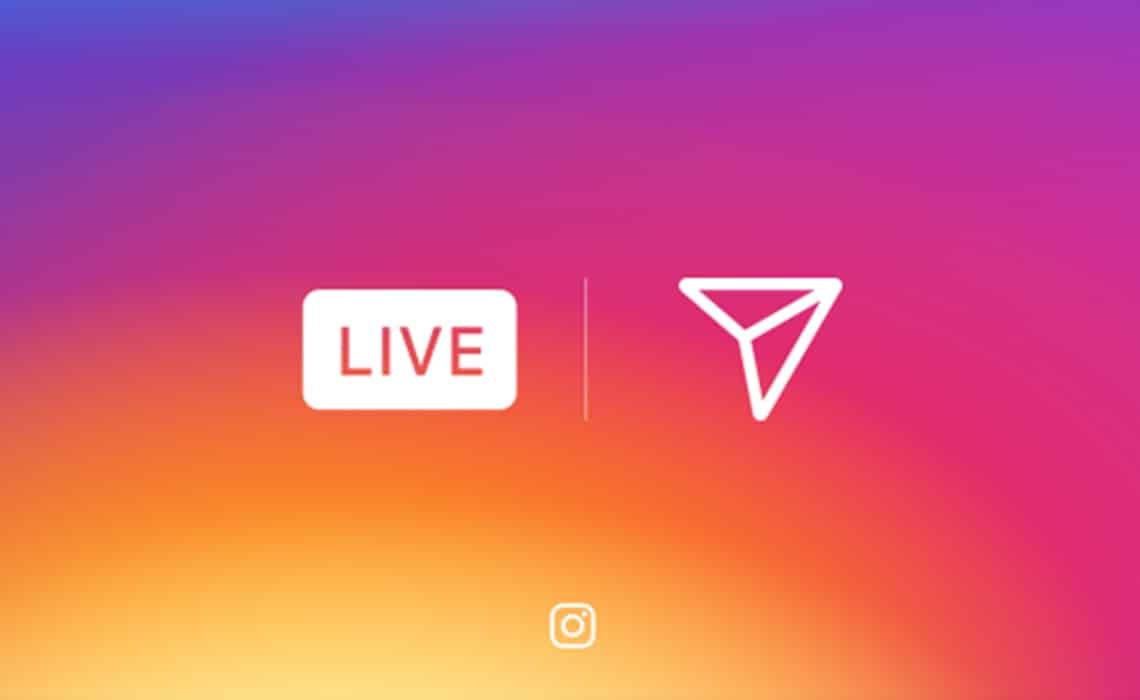 Instagram Live Lets Brands Express Themselves In New Ways
Early last week, Instagram introduced two new updates that make the app more appealing to both individuals and businesses. While Instagram Direct added disappearing photos and videos for groups and friends, we'll focus this blog post on the addition of live video in Instagram Stories, and how this feature makes the line between Instagram and Snapchat grow thinner.
Instagram Revamps Stories with Live Video, Takes on Snapchat
For businesses as much as individuals, ephemeral content can be an answer to performance anxiety. When relying on it to convey a message, the focus shifts from getting likes or shares to being more authentic. Snapchat was born this way, and Instagram soon followed suit. The newly announced live video on Instagram Stories helps brands feel more comfortable by sharing anything, anytime, since the live story disappears after broadcasting.
The Psychology of Snapchat Marketing
Download our eBook and learn about the psychological principles that keep Snapchat's community going, and how this affects your marketing strategy. To ensure an in-depth and thorough approach, we've also included the interviews of 5 Snapchat experts. Find out why your brand should be on Snapchat, what content works best and which tools to use.
How Instagram Live Will Work
In the blog post announcing the launch of Instagram Live, there's no exact date for when the feature will be available. Instead, the company said that the update would roll out in the next few weeks.
After swiping left from the feed to access the camera, all you'll have to do is tap on "Start Live Video." You'll be able to broadcast for up to an hour, which is plenty of time for teasing the audience or even for launching a product.
When an Instagram account is broadcasting a live story, followers will see a "Live"indicator under the profile picture in the story bar. During the live broadcast, they'll be able to comment and like.
Is Instagram Becoming Snapchat-Like?
Facebook has been trying to copy Snapchat ever since it offered $3 billion in a failed bid to buy the company in 2013. First with the Poke app featuring images that disappeared immediately. Next came Instagram Direct, a private messaging feature that brought individuals and brands closer to their followers. Facebook went on with the 2014-launched Slingshot app, which was yet another take at ephemeral messages. None of these apps and features really took off among users, which is why aside from Instagram Direct all of them are discontinued by now.
The only Snapchat feature resembling Instagram Live is video chat, which is however limited to 1:1 conversations with fans. Instagram Video goes a different route and enables all of the followers of a brand to watch the live stream. Yet, Instagram is pointed at once again for being a copycat, since this newly introduced feature enables brands and individuals to act much like on Snapchat. Instagram is no longer just about artistic photos, as it tries to integrate ad-hoc, spontaneous content, as well.
"We pivoted" Instagram's Head of Product Kevin Weil in an interview with TechCrunch. "Instagram should be all of your moments, not just your highlights."
How Brands Can Express Themselves with Instagram Live
Since it acts both as a real-time video broadcasting tool and an engagement platform, Instagram Live can bring brands closer to their audiences. In the absence of a script, the authenticity of brand grows exponentially. This can be particularly noticed when hosting an interactive Q&A. As a matter of fact, Q&A sessions are one of the main ways Facebook Live can improve customer service.
Are you looking to build anticipation in your audience? Go live and tease your customers with a short announcement prior to launching a product. Better yet, also broadcast the product launch on Instagram Live, in order to maintain some continuity in communication.
Boosting brand awareness is yet another thing that Instagram Live could help brands do. Instead of spending countless hours on retouching photos so that they're perfect for the Instagram account, brands could launch up live video right away. Because users receive in-app notifications whenever you go live, it's easier for you to etch your brand in people's minds.
The organisational culture should go well beyond writing some values, a mission and a vision on the company's website. Even in the context of a well-established organisational culture, it's difficult for customers to know how each of the values is put into practice. Using Instagram Live, brands could give any follower a tour of the headquarters in a very convenient way.
Last but not least, Instagram Live will enable brands to provide sneak peeks at future projects. In the past, we've discussed how Snapchat can be used for sharing the making-of, while Instagram is better for displaying the end result. With the introduction of Instagram Live, this platform can now handle both sides of the story.
Which of these approaches could benefit your brand the most? Can you think of other ways Instagram Live could help brands better express themselves? Leave your thoughts in the comments section below.
Efficient Social Media Communications With Swat.io