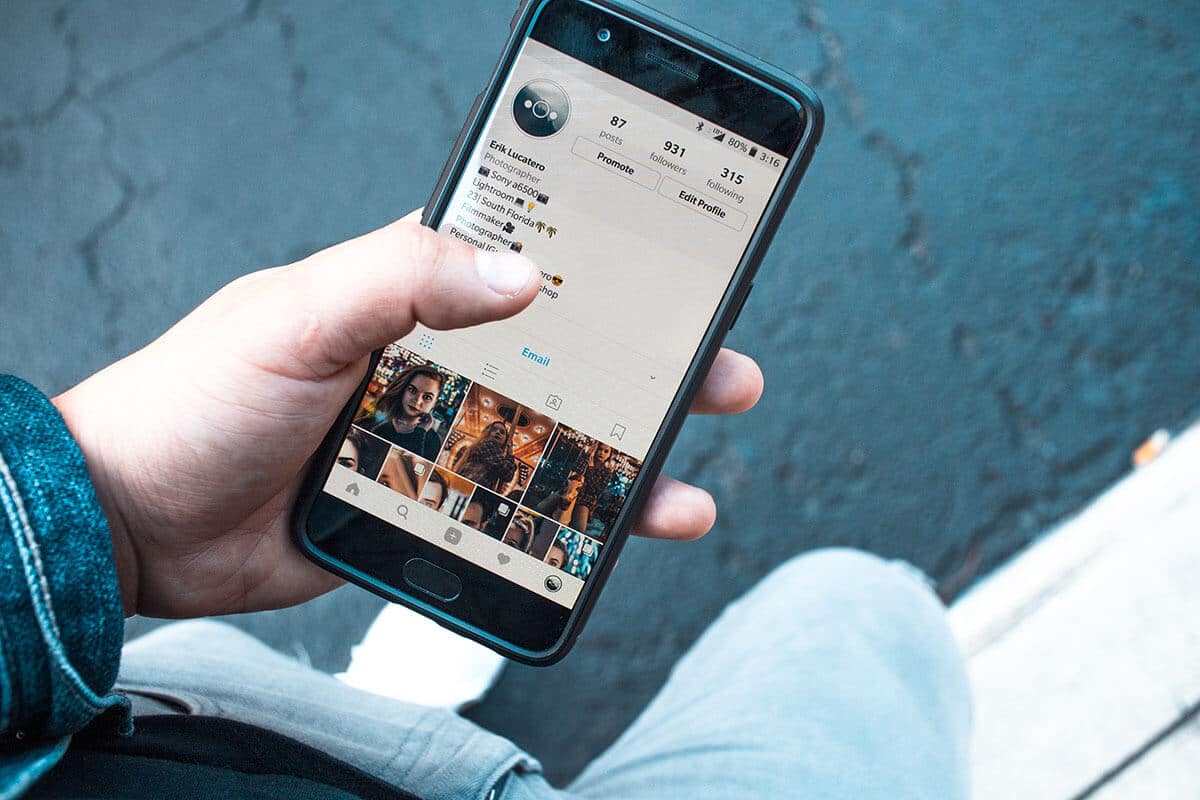 Instagram's New Shopping Feature and Its Advantages
Instagram is known to be a digital shop window, especially for clothing labels and fashion companies. However, if you wanted to buy products shown on pictures, you first had to go to great lengths to find them.
Instagram now offers the shopping feature in Germany, Austria, Switzerland and eight other countries. This feature transforms the social media platform into a marketplace. Followers of brands can shop their favorite products within the app, without any lengthy web searches for the desired items. The feature could be a massive improvement for brands and companies. We took a close look at it and checked out how it works.
Shopping feature already a success in the USA
Instagram Shopping is not completely new. It was launched in the US at the end of 2016 but initially was only open to a small group of companies, including designer handbags brand Kate Spade and eyewear manufacturer Warby Parker. In October 2017, Instagram Shopping was released for other companies in the USA, a development that was met with an enthusiastic response.
The social network has recently expanded its new feature to customers in eleven other countries: Germany, Austria, Switzerland, Brazil, Australia, Canada, Italy, France, Spain, United Kingdom and Poland.
How Instagram Shopping works
Instagrams new shopping feature is characterized by its user-friendliness. Apart from a short wait for approval, the platform makes it easy for companies to mark products for purchase. Shopping itself is also simple and user-friendly.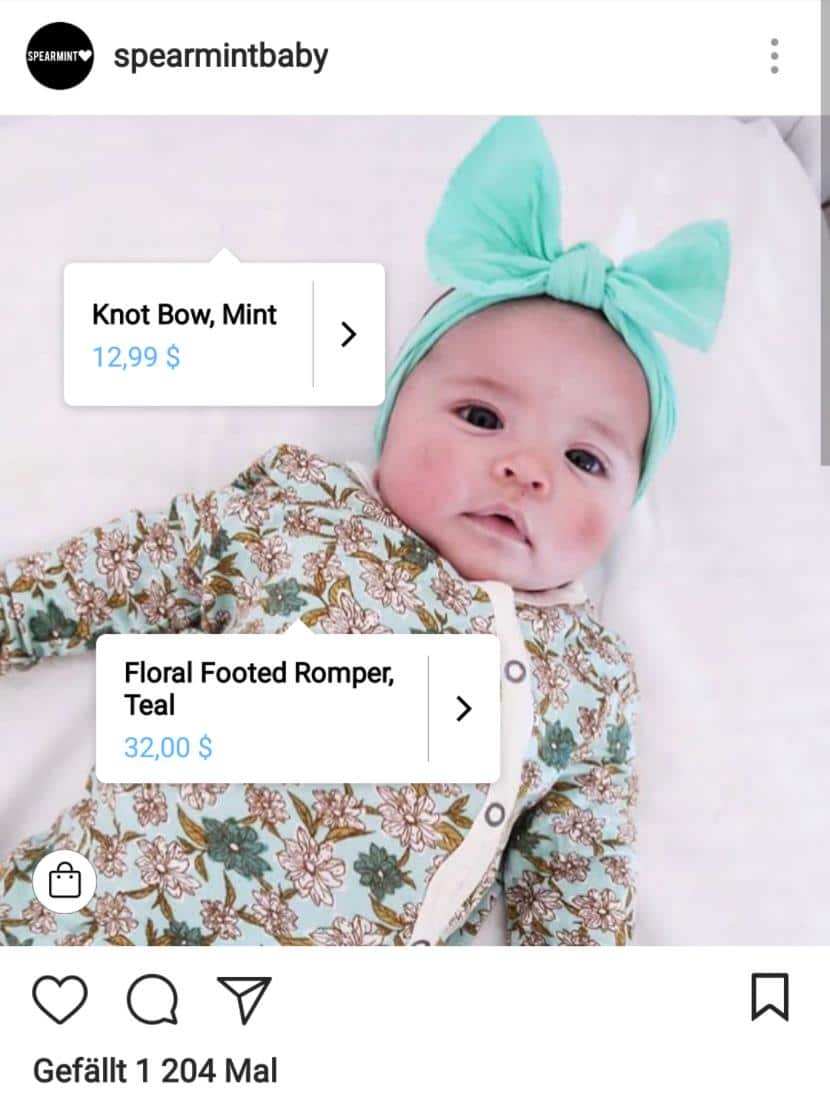 Instagram becomes a marketplace.
Requirements for companies
To sell directly through Instagram, your company must be approved for the shopping feature. The following requirements must be met:
You need a Business Profile on Instagram.
The Instagram Business Profile needs to be connected to a Facebook catalog. You can create a Facebook catalog yourself on Facebook, in the Business Manager or via the platforms BigCommerce and Shopify.
Your company's registered office must be in one of the countries approved for Instagram shopping.
In addition, it is assumed that the products sold are physical goods that comply with Instagrams trading guidelines and terms of use as well as the guidelines for traders.
Before your company is allowed to use the shopping feature as a retailer, Instagram takes a few days to do a background check. If you see the new "Shopping" option in your company settings, you can start activating product markers:
Click on the avatar to get to your profile page and click on "Get Started". If there is no "Get Started" option, click on the gearwheel.
Now choose "Shopping" and "Continue".
You can select a product catalog and complete the process by clicking on "Done".
To select single products, follow these steps:
Select a photo and add an effect, caption, and filter.
Click on the products visible in the photo.
Enter the name of each product and choose the correct name in the search field.
Finally, click on "Done" and on "Share".
You can link a maximum of 5 products in a post to an image or up to 20 in the carousel format.
How shopping works with the Instagram Shopping feature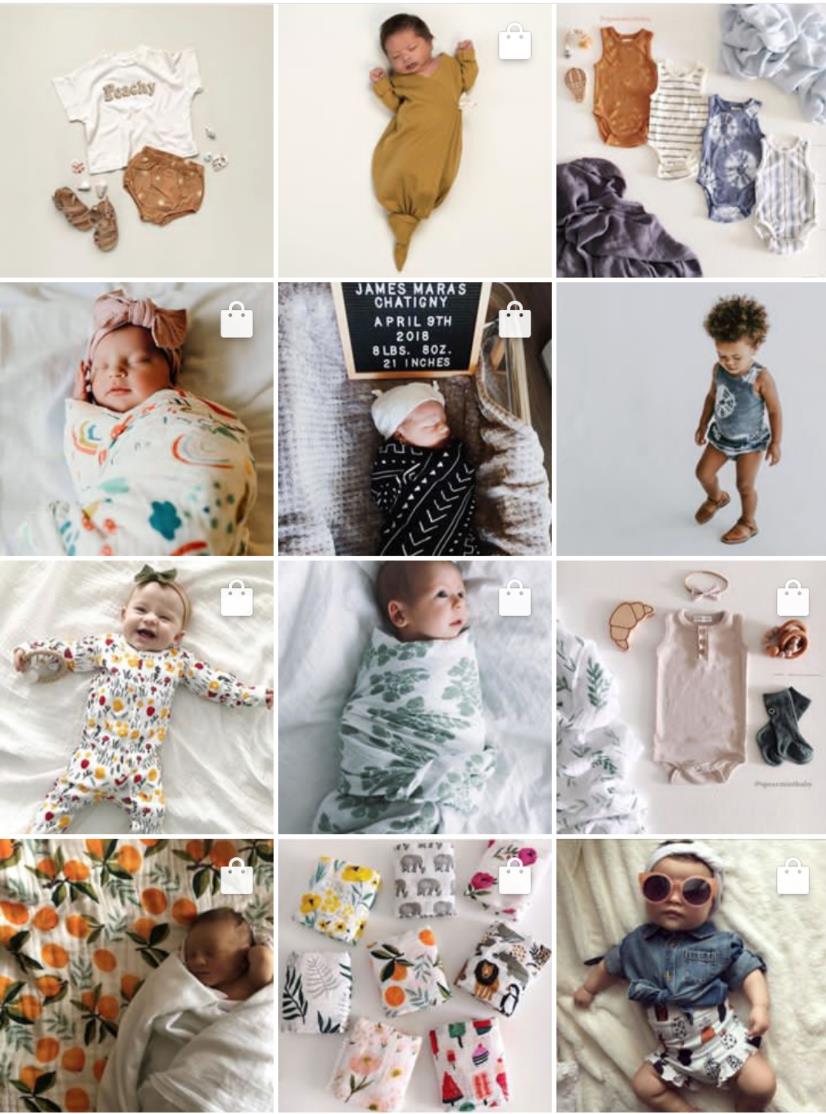 The white shopping bag icon marks posts with shopping option.
Customers recognize items with a shopping feature by a white shopping bag, which is in the upper right corner of the picture. Shopping itself works as follows:
After tapping on the picture, a small window appears which displays the description and the price of the linked product.
By clicking on the arrow in the window, you can go directly to the product in the company's online shop.
You can complete your purchase there as usual.
Important: Instagram shopping currently only works in the mobile app. You can't shop within the browser version yet.
Shortening the customer journey – advantages of Instagram Shopping
Instagram Shopping has some crucial advantages for companies that sell physical products. Up to now, the platform might have been an inspiration to buy new things. In order to purchase an illustrated product, however, they first had to search for it in the provider's shop. The new shopping feature significantly shortens customer journeys. Two clicks are all it takes to get from Instagram directly to the desired product in the seller's shop. According to their own statements, American companies were able to achieve considerable sales increases as a result.
"After the introduction of this feature, traffic increased by 25% and sales by 8%. We owe that to shopping on Instagram."

This is how Instagram quotes Shari Lott, founder & CEO of SPEARMINTLOVE
According to BigCommerce, other American companies were able to increase their traffic and sales as well by employing Shopping on Instagram. Ken Natori of The Natori Company even speaks of a 100 percent increase in revenue from Instagram after a few weeks.
Due to the number of users only, the platform is ideal for reaching your own target group.
More than 800 million accounts are actively used worldwide in one month.
80 percent of all Instagram accounts follow at least one company.
According to Instagram, 60% of all users state that they get to know new products via the social media platform.
From Zero to Hero: The Social Media Marketer's Strategy Kit
Download the strategy kit for social media marketers who want to stay on top of their game. Use the actionable steps, tips, tricks, and guidelines to take your brand and business from 0 to hero on social media. The kit is accompanied by ready-to-use templates to help you define, implement and monitor your social media marketing strategy in all its complexity.
Attention-grabbing content as a key to success: Tips for selling on Instagram
To take advantage of the new Instagram shopping feature, it is important to attract users' attention and provide a pleasant and consistent shopping experience. The platform offers various options for this. Here are tips and tricks how to get the most out of it.
Publish a minimum of nine shopping posts: This is how the "shopping button" is activated. This allows users to see that your company is making purchases through Instagram.
Use Instagram Stories: You can't sell products within Instagram Stories, but you can drive attention to your products. Don't forget a Call to Action to let your followers know that they can buy the product on Instagram.
Match the design of your Instagram account to the landing page of your online shop: The better the design of your Instagram page matches the design of your online store, the more likely it is that the user will have a consistent shopping experience.
Choose relevant hashtags: With appropriate hashtags, you increase the chance to draw the attention of your target group to your offer.
Call to action: Instagram rewards comments with increased visibility, even more than likes! Hence, it is advisable to animate users to interact, for example with a question or a call to tag a friend.
Try different formats: Instagram Shopping works with single images or the carousel feature. The best way to find out which format is the better choice in your case is to try it out.
By the way: For Instagram Shopping to work properly for your company and buyers, it is important to ensure proper linking and tagging.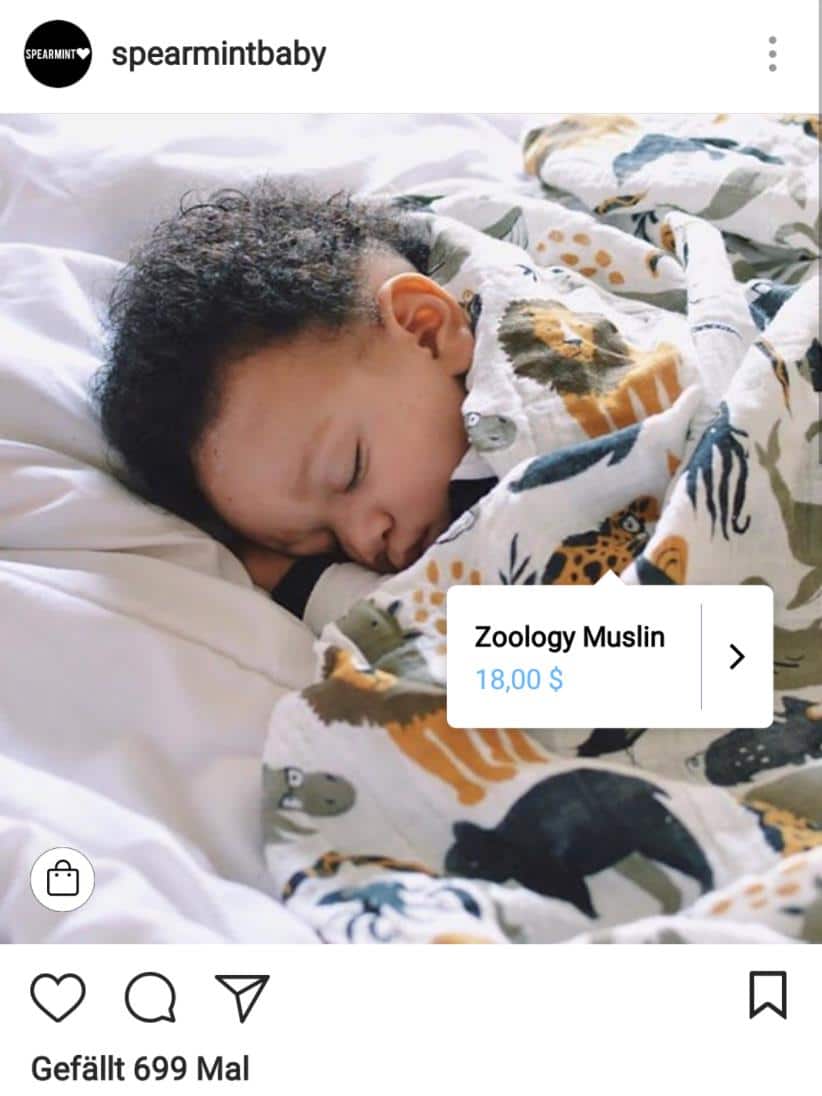 Pictures that convey an emotional message are great sales arguments.
Instagram as a marketplace
Instagram is not the only platform that attracts attention by offering a shopping feature. In Germany, Pinterest introduced a new Shop-the-Look feature. However, this feature is aimed towards influencers and bloggers.
Some observers already see Instagrams Shopping Feature as a competitor to other sales platforms. The large reach of the platform alone gives small companies and large corporations direct access to potential buyers. Both benefit especially from one thing: The shortening of the customer journey to just a few clicks turns a digital shop window into a sales platform. This could fundamentally change the role Instagram will play for vendors and buyers in the future.
Instagram is just one of many channels that play an important role in modern marketing. With Swat.io you make content planning, community management, and social customer service fit for marketing 2.0. Start your free trial now!
Efficient Social Media Communications With Swat.io