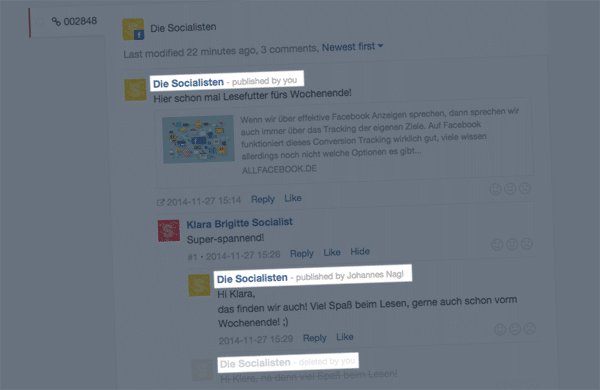 Keep Track with Author Attribution
Time for another update! Today we're adding Author Attribution – a quick way to see which Swat.io team member has published a post or comment/reply! This makes it very easy to keep track of who's already involved in a particular conversation. Of course, Author Attribution is also displayed for deleted posts or comments!
Sounds familiar? Of course, you might know this feature from Facebook.com – on Swat.io though, you'll enjoy author attribution on all channels – Twitter, G+, Instagram…
As always, we're happy for your feedback on this new feature! Comment below or send us an email at support@swat.io!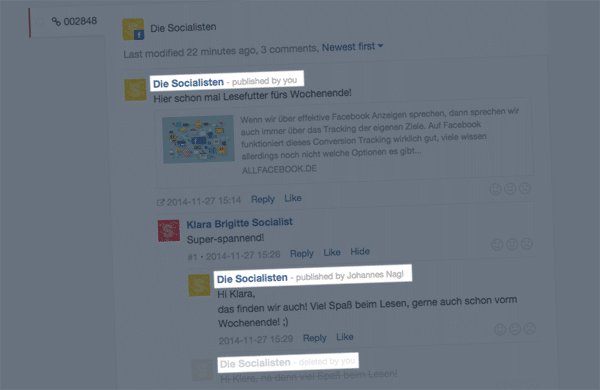 You're not a Swat.io user yet and would love to try our features for better social media management? Start your free trial here!
Efficient Social Media Communications With Swat.io