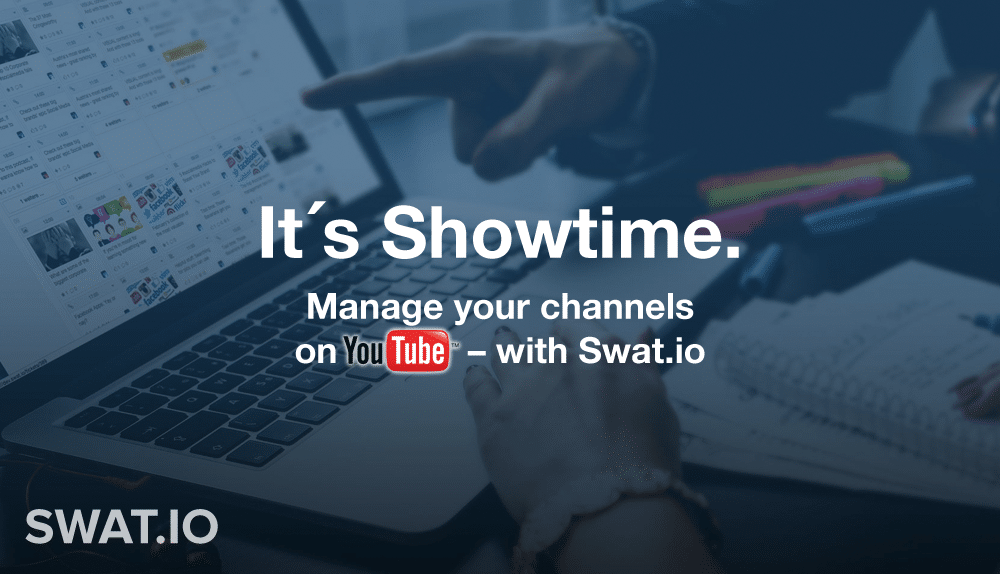 It's Showtime! Manage your Channels on YouTube
Community Management for YouTube Channels
Building a tool that's helping you to provide great customer service & community management is at the core of our mission. Keeping track of all conversations, never missing a customer request, ensuring quick reaction times – today we are excited to extend these priorities to the #1 platform requested by you, our dear users: YouTube.
We've integrated YouTube tightly with our Ticket Inbox: all user interaction on your YouTube channels, like comments on your videos, and posts to your "Discussions"-tab, will be tracked as a ticket and notified via email. Of course you can jump into the conversation straight from Swat.io! All other features like ticket handling, tagging, fulltext search, mood tagging etc. work just as you've come to know & enjoy them 🙂

Of course you can also use the Swat.io Calendar to collaborate on YouTube videos you're publishing – please notice however, that we haven't built support for automatic publishing (just yet ;)).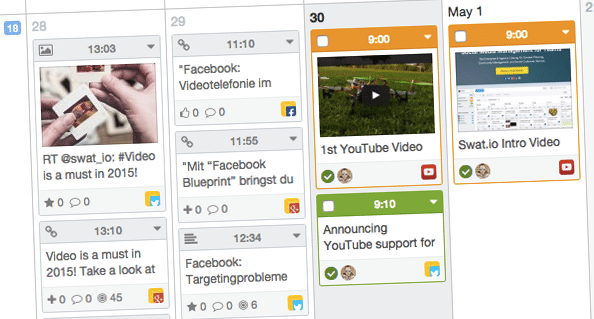 How to get started…
If you're a "Team Lead" just head over to your "Global Settings" and add your YouTube channel just like you'ld do with a Facebook Page, Twitter account etc. – here's a quick walkthrough (click for a larger version):

Notice: When adding a YouTube channel, take care selecting the right account (step 2) – you might have connected several YouTube- or Google+ profiles to your account. Also, don't forget to finish by clicking "Add Channel"! 🙂
We hope you're excited as we are and can't wait to add your YouTube channels to Swat.io! Let us know in the comments or at support@swat.io what you think about our latest platform integration!
You're not a Swat.io user yet and would love to try our features for better social media management? Start your free trial now!
Efficient Social Media Communications With Swat.io