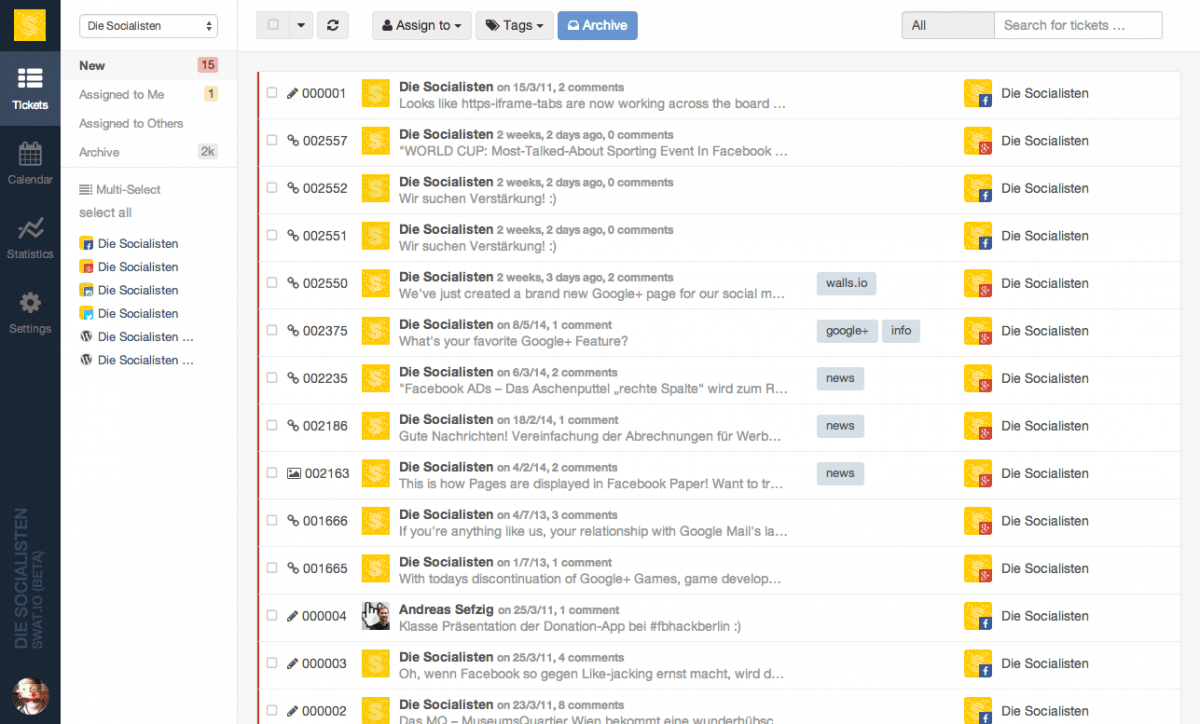 I Know What *WE* Did This Summer – Re-designing the Swat.io Ticket Inbox
As summer reaches half-time, the Swat.io team is back with another news update! Maybe you thought we went a bit silent for the past few weeks? Have we been idling in the sun? Sipping drinks at the pool? Hell no! In July we've been spending our annual retreat #camp404 at beautiful lake Balaton. We returned with nothing less than a major redesign of your Swat.io Ticketing.
Today I'm excited to give you the first sneak preview of the new Inbox and offer you the chance to test-drive this new release!
The Inbox – Social Customer Service Rethought
As the idea of efficient, timely and user-friendly "Social Customer Support" is establishing in the industry, we felt the strong need to offer our users better tools to handle the ever-increasing load of incoming tickets.
Fun Fact: Some of Swat.io's users are handling several hundred incoming tickets (comments, posts, private messages and more) each day – Kudos!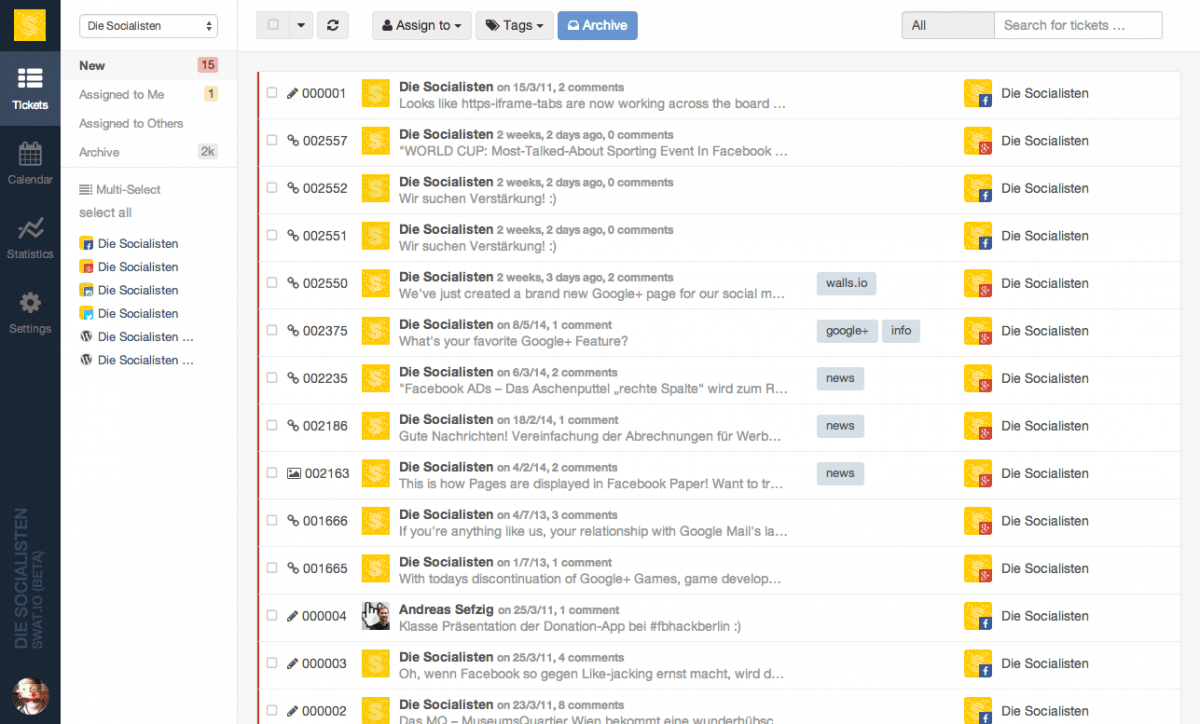 While keeping all the basic workflows in place (rest assured: archiving or assigning tickets, tagging, internal discussion – all the features are still there! :)), we've been re-modeling Swat.io's ticketing in an approach reminiscent of probably the most-used online tool ever: your email inbox! (click screenshot for larger version)
Besides the new look-and-feel, the advantages of the Swat.io Inbox are plentyfold:
Spend less time waiting – ticket lists & details are now loading much faster then before!
Spend less time clicking back & forth – you can now check any number of tickets and assign, archive or tag them all at once.
Spend less time searching – the ticket list now contains much more information (profile images, names, tags, more text, post type) while keeping everything clean & simple
Spend less time at your desk – the new inbox is – finally – fully responsive and as useful on your smartphone as on your desktop PC.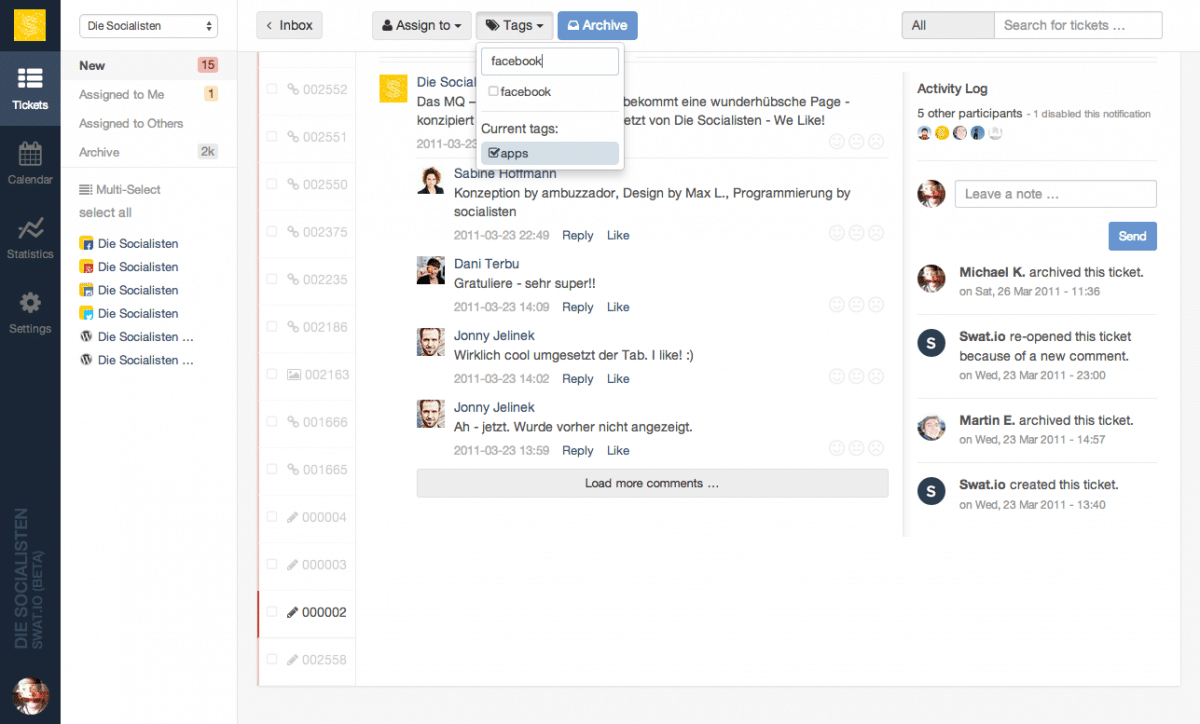 Obviously it made sense to extend some of these new feature (f.e assigning, tagging, approving multiple posts at once) to the Calendar! (click screenshot for larger version)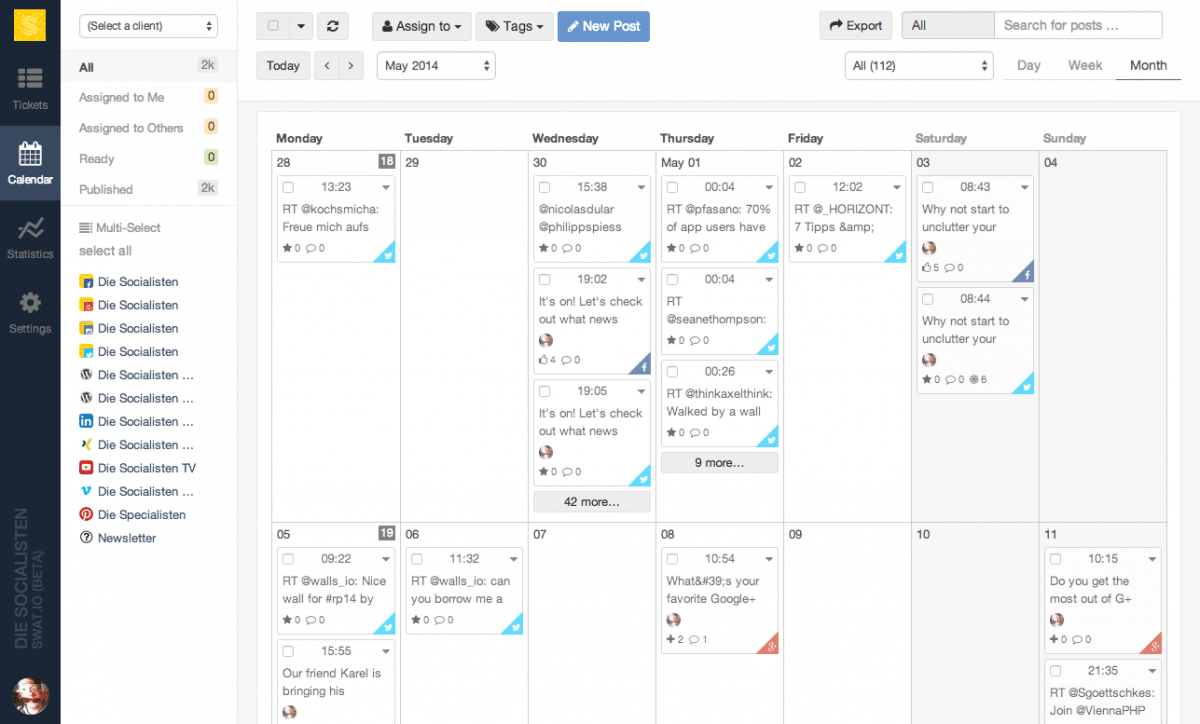 The Finish Line – We Need Your Help!
We hope you'll agree – the new Inbox (plus accompanying changes for the Calendar) will make your daily work with Swat.io both more enjoyable & efficient! 🙂 But to make really sure that this redesign fits your current workflows, we'ld now like to ask for your help!
Nothing beats direct user feedback, so today I'm happy to invite you for an exclusive test-drive with the new Swat.io user interface! We'll setup a Skype call with screen sharing and let you try out the new Inbox yourself. What better way to make sure your opinion and feedback gets factored into this major release! Sounds good to you? Get in contact now, we'll be doing max. 5 in-depth demos of the course of next week (Aug 4th-8th).
Notice: Your test-drive will take place on our Beta system. The Beta is fully separated from all production systems & your social media channels (= no danger of accidental posts or comments).
Haven't got the time to test-drive? No worries, we'll of course still do our best to listen to all your feedback, even past launch (which we expect in early august).
And that's it again for today! I'm looking forward to your feedback on our recent updates! Just hit reply or click the -Icon right on Swat.io and let us know what you think about it!
If you want to get more updates on our daily progress, now would be a great time to check out our recently launched profiles on Facebook, Google+ & Twitter – we hope to see you there! 🙂