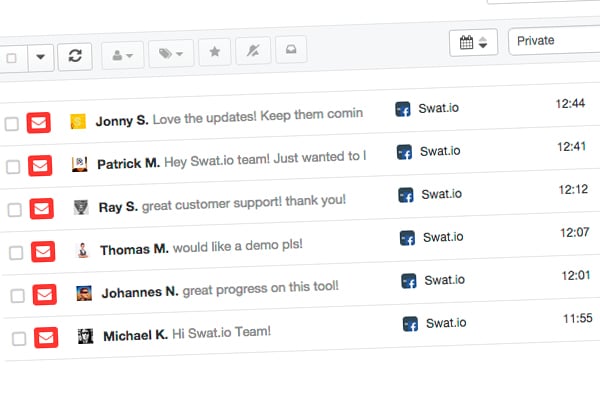 Launch: Real-Time Updates for Private Messages on Facebook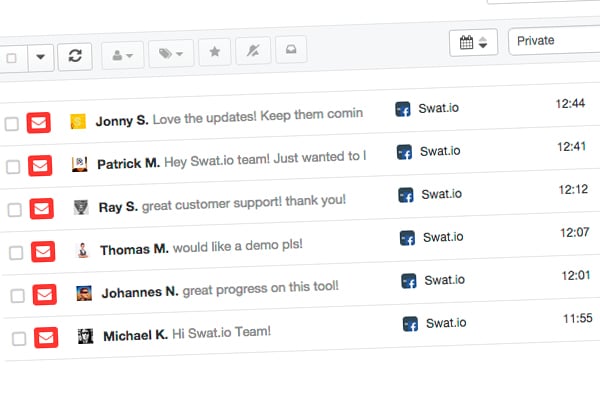 Real-time conversations can be crucial to a company's success on social media. Visitors want information as fast as possible. In most cases, they want them right now. Your organization's reaction time can decide, whether or not a customer gives you the edge over your competition. A missed message or a late response can be factors that drive your prospect directly to a competitor.
Given that, we are happy to announce that Swat.io now supports real-time updates for private messages on Facebook! No more waiting – Swat.io creates a ticket and delivers the message to your inbox almost instantly. You profit from faster notifications, that lead to rapid responses, which enables you to have fluent conversations with your customers without losing time.
You're not a Swat.io user yet and would love to try our features for better social media management? Start your free trial now!
Efficient Social Media Communications With Swat.io