Schedule & Publish Facebook Video Posts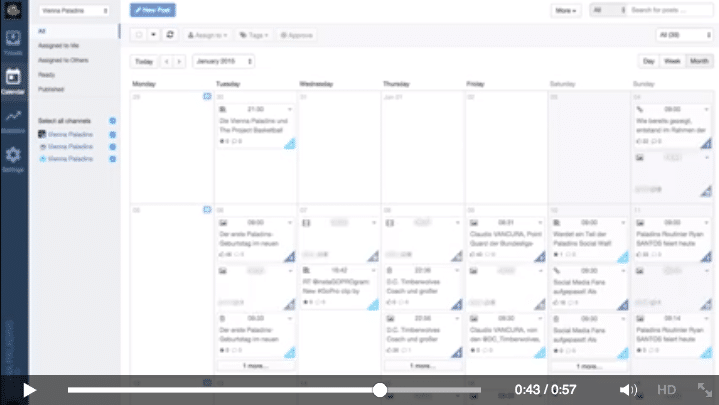 It's pretty clear video is a top priority for Facebook Marketing in 2015, so today we're excited to launch support for Facebook video in Swat.io! Starting today you will find a new option when adding "Attachments" in the composer – choose "Video", upload a video file from your local harddrive and your good to go.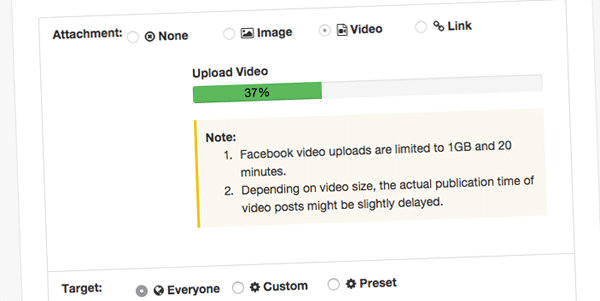 Notice: Facebook currently limits video posts to 20 minutes duration and 1 GB file size (any uploaded file that exceed one of this limitations will not be published). Depending on the video size, the actual publication time of video posts might be slightly delayed (due to the time it takes to transfer the video from Swat.io to Facebook).
Attention: This feature is currently in Beta – if you want to try it out give us a shout at support@swat.io!
You're not a Swat.io user yet and would love to try our features for better social media management? Start your free trial now!
Efficient Social Media Communications With Swat.io
As always, we're happy for your feedback on this new feature! Comment below or send us an email at support@swat.io!